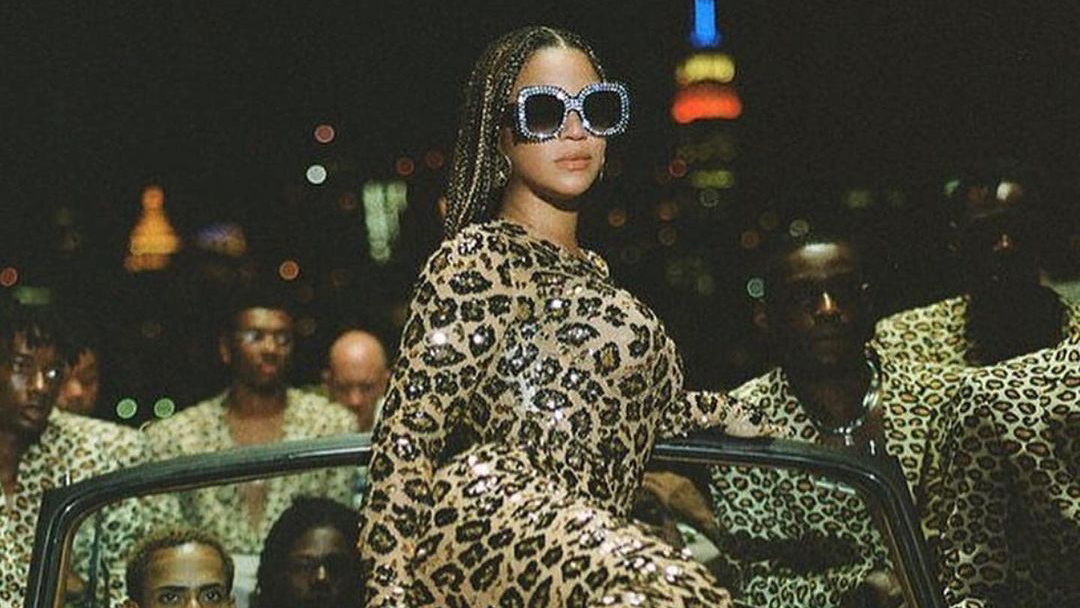 The 10 Most Jaw-Dropping Fashion Moments of 2020
Here's what kept our fashion-deprived hearts aflutter.
Since such a large percentage of the world was homebound most of 2020, it stands to reason that major fashion moments might be few and far between this year. Yet as we lounge on our couches, clad in sweatshirts and leggings, screen time a-spiking, our minds are ripe for a real sartorial moment. We're hungry for capital F fashion to keep our accessory-deprived hearts aflutter, reminding us why we loved getting dressed up in the first place as we look out on the horizon of a year where said action might just be a possibility.
Though most of us haven't graced an event requiring any sort of 'fit in months, some of our favorite sartorial stars have. Awards shows like the Grammys or VMAS kept voluminous, head-turning gowns—or hot-pink leather suits—in rotation. Movies and music also necessitated fashion statements via shows ranging from Emily in Paris to The Undoing to Queen Bey's Black Is King visual album. And lest we forget, female politicians even used fashion for both its aesthetics and its communicative prowess. Regardless of where (or who) it came from, here are our top 10 fashion moments of 2020 because, in a year like this one, we needed them more than ever.
Kamala Harris in Her Inaugural White Pant Suit
View this post on Instagram
As we have previously established, female politicians acted as some of our favorite fashion influencers this year. This white pant suit, a sartorial nod to the suffragettes, will go down in history.
Zendaya in Christopher John Rogers at the Emmys
View this post on Instagram
Christopher John Rogers and Zendaya—a match made in fashion heaven. This deep-purple ensemble was utter perfection.
Harry Styles' Boundary-Pushing American Vogue Shoot
View this post on Instagram
We love when anyone can break tradition and push their gender's norms with fashion, which is why Harry Styles' gender-pushing Vogue shoot was the talk of the town when it launched for their December cover.
Any Controversial Look from Emily in Paris
View this post on Instagram
Everything Lily Collins' character Emily wore in Emily in Paris caused quite the fashion stir. Her polarizing American-in-Paris style ranges from Margiela Tabi boots to Kenzo dresses.
Emma Corrin's Missed Red Carpet Looks
View this post on Instagram
Though these looks never actually made it to the red carpet, they still made quite the splash when her stylist Harry Lambert released them on Instagram.
Lil Nas X in Versace at the Grammys
View this post on Instagram
A man decked out in a head-to-toe hot-pink leather suit complete with a harness and gold embellishment. Literally what could be better than that?
Nicole Kidman's Coats in The Undoing
View this post on Instagram
Nicole Kidman, better known as Grace in HBO's The Undoing, repeatedly wowed us with her out-of-this-world outerwear.
Maison Valentino's Spring '21 Runway Show
View this post on Instagram
Pierpaolo Piccioli blended his famous couture-like creations with a wearability aspect we had never seen from him before, and it captured the hearts of the fashion world. We predict those oversize rockstud flats will be a major trend.
Beyoncé's Black Is King Ensembles
View this post on Instagram
Pick a look. Any look. We'll take them all from Beyoncé's album and corresponding film Black Is King on Disney +.
Gossip Girl 2.0
View this post on Instagram