WWWRN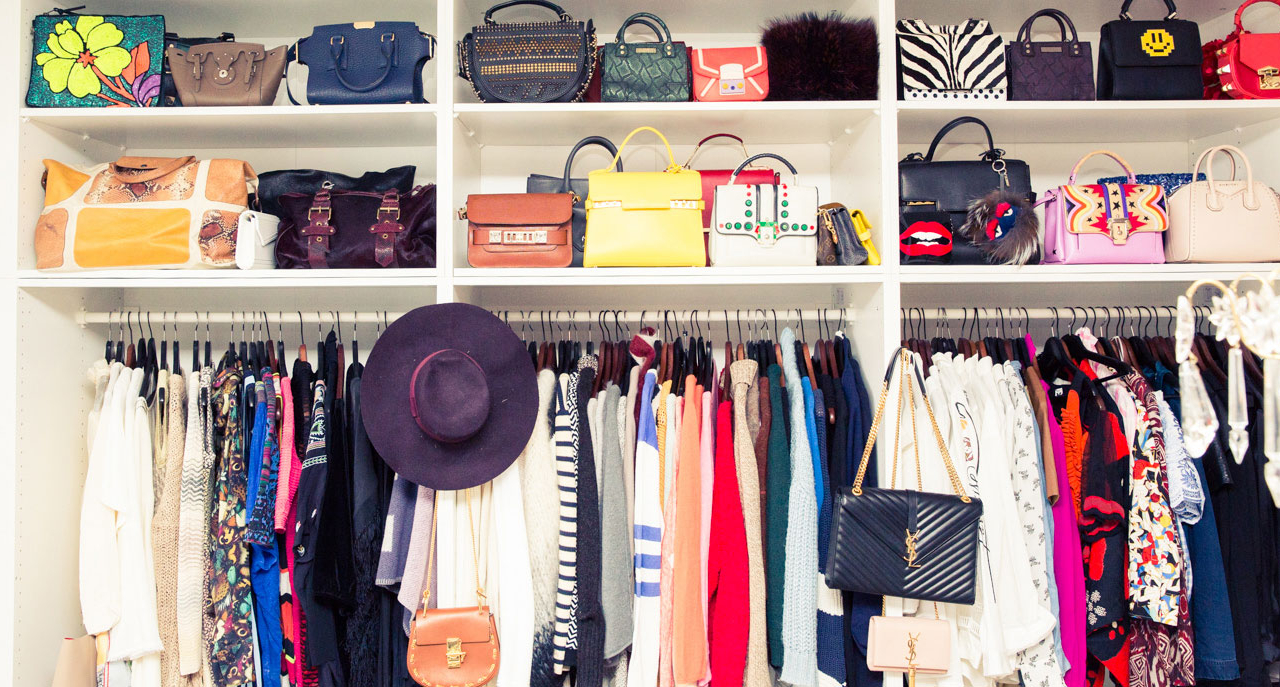 Out with the Old, In with the New
A 2021-approved closet and wardrobe revamping.
This year—more than others past—there seems to be a communal and urging desire to jump-start right off to the year ahead, so as to leave 2020 far behind. Every year we crave the new year to come, to turn into yet another blank slate on which to write anew, and despite the still-surrounding mayhem, this year is no exception.
A quick and easy way to a fresh beginning can commence right in your closet with a thorough seasonal wardrobe cleaning to help you get rid of the most unwanted and outdated pieces.
So we spoke with Milan-based digital entrepreneur and closet organizer Giulia Torelli, whose obsession for decluttering and tidying up came about several years ago, for all her best tips and tricks for an evergreen wardrobe.
First things first, you should start by asking yourself, "Do I really need new stuff? Is this (the thing I want to buy) something I already own? Am I going to have the same lifestyle I used to have?" says Torelli.
You might feel already overwhelmed and not really sure where to begin (it's been a rough one, there's quite A LOT of stuff to clear out this year). Torelli suggests you hit the closet second. "My clients and I just go through everything, and we decide if every item is a 'keep' or a 'toss.' Then I divide the closet by season, and within each season I divide the clothes by category and color." You might want to start by stacking up all your items on the bed and then move on to assessing what needs to be purged from your closet (don't forget to recycle!) and what gets to remain.
Once that's been decided, Torelli advises to put everything in its place by dividing your clothes by type—shirts with shirts, blazers with blazers, and so on—and by color-coordinating them. To keep things clean and in order, she encourages doing some extra decluttering every once in a while. "Having LESS stuff is the key to a tidy closet!"
View this post on Instagram
Hangers are your best friends and you want to hold on to them. Torelli prefers small velvet hangers because they don't take up much space and are nice to look at. "Try not to buy plastic hangers or plastic stuff to cover your clothes and useless boxes that hide stuff!" You want to be able to see what's in front of you for a fast arm reach while staying 100 percent sustainable.
If you have made the mistake of buying an item you liked in series, don't worry, you are not alone. "Many of my clients love to buy things in multiples. They love a sweater, they buy it in three colors. The problem is, if you get tired of that sweater, you have three of them!" Torelli recommends thinking it through before going on a shopping spree. This way, your occasional decluttering will be less painful. As a general rule of thumb, she swears by the minimalist motto "one in, one out," which is to say every time a new item comes into your closet, a similar one must go.
We ultimately asked Torelli to identify some of her favorite must-have essentials for a classic and timeless wardrobe. Check out her top picks below.
Part of the series:
WWWRN