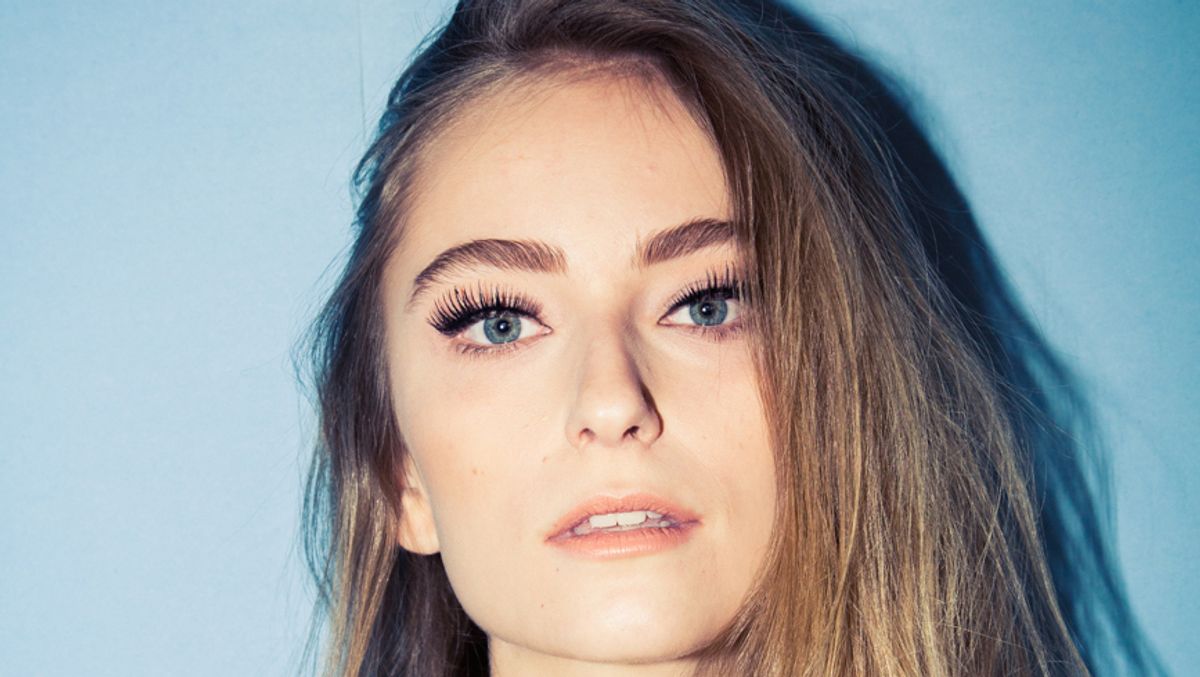 Beauty
Comparing eyelash extensions to a lash lift.
As much as we enjoy our daily makeup routines—the pinnacle of which is curling your lashes and swiping on a few coats of mascara—there's something to be said for a semi-permanent treatment that can't run or smudge. Much like our exploration of all the different ways to define your brows long-term, there are plenty of options on the market if you'd like fuller, darker, and more gravity-defying eyelashes without the daily upkeep. Who cares if you roll out of bed five minutes before your morning Zoom meeting? These lashes will never betray your secret.

To learn all about the best of the best in eyelash enhancements, we spoke to two leading beauty industry professionals: Jas Imani, founder of Jas Imani Beauty, and Dionne Phillips, founder of D'Lashes.
 

Eyelash Extensions
By now you've likely heard about eyelash extensions, aka semi-permanent lashes that are individually glued on top of your natural lash line. No matter how light or sparse yours are, extensions can help your lashes look darker, fuller, and more voluminous. They can even mimic the look of dark eyeliner, says Phillips, if you have a skilled technician.
So what exactly goes into the process of getting lash extensions? As Phillips explains, "Extensions are tiny synthetic or silklike fibers that mimic a natural eyelash and are attached one hair at a time." The installation process can take between 60 and 90 minutes—depending on how experienced your lash artist is—for a full set of individual lashes. 
---
She reveals that how long they last depends on a few things: the type and quality of the glue used and your general maintenance, but two to three weeks is the average. To get the most out of your lashes (and prolong the time between retouches or an entirely new set), Phillips recommends keeping your hands away from your eyes (no pulling or tugging), making sure you don't sleep facedown and risk pulling out the individual hairs, and avoiding any oily products. That means using oil-free makeup remover or cleanser to take off any mascara, liner, or eye shadow, and using gentle pressure in a downward motion to minimize damage to your extensions (although many lash artists will recommend avoiding any mascara or liner in case the formula weakens the glue). And if you see your lashes getting clumpy or tangled, using a clean spoolie brush to separate the hairs.
In terms of cost, it really depends on the salon you visit, but the price can range from $100 to $400 plus tip. When you go back to replace hairs that have fallen out due to natural lash growth, the fill-in cost is typically between $50 and $150. Consider it motivation to keep your hands away from your lashes and to treat them with care!
Lash Lift
A lash lift is this beauty editor's favorite new treatment after trying it out earlier in the fall. It's essentially a perm for your lash hair, which creates a curled, lifted effect that lasts much longer than the typical day you get with your curler. You have no extra hairs sitting on your lash line like you do with extensions, so you're not getting the fullness or volume, but a lash lift can help define and fan out your lashes if they're on the sparser side. If you're looking for a fluttery, Bambi-like effect, this is the perfect treatment for you.
Imani is an expert on keratin lash lifts, which uses the protein that makes up your natural lashes. As she explains, "You are adding protein to your lashes with a keratin lash lift instead of depleting them of protein."
As with extensions, a lash lift requires a bit of patience and can take upwards of an hour to allow the chemicals to set and realign the hair structure. You'll have your eyes closed as your lashes are glued with a gentle adhesive to a curved rubber bumper or rod—that's how you get that fanned-out shape. "After applying an [eye-safe] serum to break down the protein in your lashes, you are then conditioning and adding more protein back into the lash," says Imani. Don't worry—this is not the stuff they use to perm your hair, so you won't feel any discomfort or risk hurting your eyes or skin. We recommend popping on some headphones and listening to your favorite podcast until your lash artist finishes up the treatment.
Both Imani and Phillips recommend getting a lash tint after you're finished with the perm solution—that will help lighter lashes look fuller and eliminate the need to use any mascara during the weeks after your lift. Your lash artist will apply the black or brown dye while your lashes are still glued down—a process that usually takes ten minutes—to coat the lashes from root to tip (meaning that the hard-to-reach base of your lash is covered).
Costwise, a lash lift is a slightly more affordable option than extensions, with pricing ranging from $175 to $250 depending on where you go for the treatment. Adding a tint will be an additional $50 to $100 plus tip. But the lifted effect lasts for six to eight weeks with no need to touch up in between—longer, if you keep your lashes away from water and avoid using any harsh cleansing products on them. However, it is essential that you don't get your lashes wet at all (not even from shower steam) for the first 24 hours after your appointment. And while you can wear mascara with a lash lift, the makeup removal process might shorten the length of time you'll see the curled effect—even more reason to splurge for the tint!
Want more stories like this?
An Exhaustive List of Every Single Way to Enhance Your Eyebrows
This Little-Known Beauty Hack Can Help with Eyebrow Regrowth
Ask a Makeup Artist: Are You Applying Your Mascara Wrong?