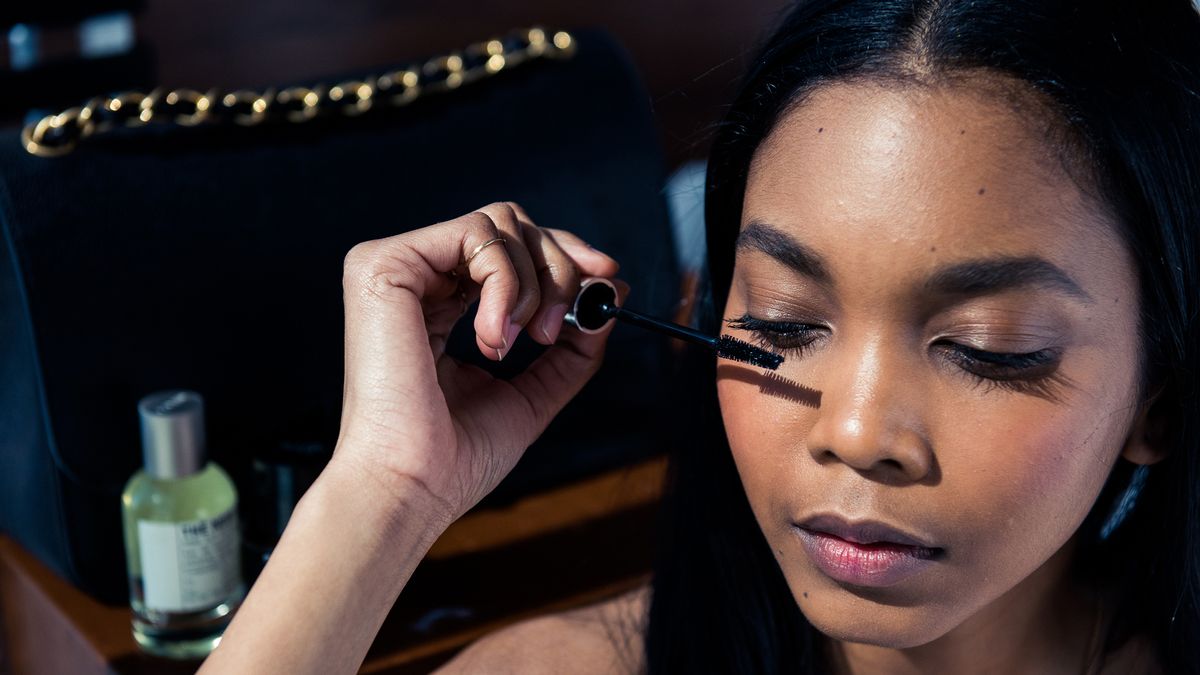 Makeup
Makeup artists share their advice for achieving length, volume, *and* curl.
Mascara
is one of those ride-or-die cosmetics that we'll happily throw on without a scrap of other makeup. It opens up your eyes and helps you look more awake and doe-eyed, all in the time it takes to swipe on a few coats. It seems simple enough, but are you really maximizing the effects of your favorite formula? And what mistakes do professional makeup artists see from their clients and followers that they wish they could correct? Well, we polled two of our favorites,
Mollie Gloss
and
Katie Jane Hughes
, to find out if we're actually applying our mascara all wrong. 
Mascara Technique 101
Granted, there are dozens of ways to get your mascara off the wand and onto your lashes, but not all those techniques are created equal. While some artists will apply the formula to themselves using the blink method (aka hold the brush steady and blink your eye to touch your lashes to the brush), both Gloss and Hughes prefer a "wiggle" approach. "It's all in the wrist actions," says Hughes. "Use your wrist to change the direction of where the tip of the brush goes or where the flat of the brush goes on your lashes." You don't have to keep the wand perfectly horizontal to your lash line—she often twists the wand, moving the end upwards and downwards, to ensure you're getting product all the way down to the roots (essential if you have lighter-hued lashes).
Gloss seconds this technique, stating that it helps your lashes look longer and hold a curl. She also stresses that where you're looking during the application can make a huge difference in your results. "I think looking straight ahead is the ticket, especially if you're aiming for more length. That way you can really see what they're going to look like and how tall you're getting them."
And, of course, there's the number-of-coats debate. Gloss feels that it's more about your personal preference. "I personally like a lot of mascara, so I'll usually do at least two coats or more. I try to comb it out as much as I can in between coats so it doesn't look too clumpy, but I personally like a little bit of a messy rocker look. If you want a more natural, subtle look, stick with one coat! Especially if you are trying to get more curl and length, you don't want to weigh your lashes back down with more product."
Hughes says of her verdict, "If I'm being honest, it's 10. It's not as much as it seems—you're just basically batting your eyes until you get the right amount of on!" So rather than counting out 10 distinct coats, her technique is more about touching the wand to your lashes 10 times to make sure you've covered every section, root to tip. Again, play with the angle of the brush to get enough of the formula all the way down to the roots. 
Industry Secrets
One of the hardest looks to achieve with mascara is that enviable curl—you know, the one that lasts all day and seems to defy gravity. Gloss reveals that many makeup artists use heat to help give your lashes that desirable lift. "Add a little bit of heat to the curler," she says, "usually with a hair dryer. However, it's *very* important to do this safely—make sure you are giving the curler time to cool down so it's not too hot to the touch. I usually test it on my forearm to make sure it's not too hot near my eyes."
If you're not accustomed to using a curler before applying your mascara, both artists stress that it's essential for keeping your lashes lifted throughout the day. "A good squeeze of the lash line with a curler prior to putting on a little bit of mascara can help," says Hughes. To reiterate—you curl
before
you apply your mascara. That way you won't risk your lashes sticking to the curler (and ripping out a few in the process). She's also a proponent of a
lash lift
for anyone who still can't hold a curl with their curler and favorite mascara, which is basically a perm for your eyelashes and can last anywhere from four to six weeks.
And to help your fluttery lashes last even longer, Gloss suggests using a primer to keep their shape. "There's an amazing Japanese mascara primer I love from Canmake called
Quick Lash Curler
," she reveals. "It's a clear formula that you apply and let dry fully before curling your lashes. They will lift to the heavens and stay there all day. It's really weightless on the lashes and works like magic—it gives results I've never seen from any other primer." 
It's All About the Brush
The shape of your mascara wand can make a huge difference in the results you get from your mascara, whether it's length, volume, or curl. And if you're already dealing with shorter or stubbornly straight lashes, it's even more crucial. "I like a more traditional wand for short lashes—something that's going to grab the lashes and really distribute product whilst also helping to push them upwards. I find that comb wands, while they are great for separating and keeping things less clumpy, tend to brush out too much product, and short lashes need all the help they can get," says Gloss.
Hughes reveals that one of her favorite mascaras, the
MAC Extended Play
, has her preferred smaller brush which allows you to "really fine-tune your shape and definition." A more precise brush with smaller bristles will help you get to the root of each and every lash, so you can achieve every ounce of lift and separation from the formula. "Once you're at the roots, I kind of press the brush into the root of the lash, almost like you're tight-lining with the wand itself, [then wiggle the brush upwards]," she says.
So what mascaras do they swear by for the
biggest, fluffiest lashes
possible?
---
Shop their favorites below:
Katie Jane Hughes: "The new Byredo [mascara], because the brush is unbelievably easy to navigate the entire lash line. [I also love] how gorgeous it looks."
KJH: "Marc Jacobs Velvet Noir for a big, gorgeous, fluffy dramatic eyelash."
KJH: "Glossier Lash Slick for the no-makeup makeup fan. It's basically eyelash tint, but a bit more."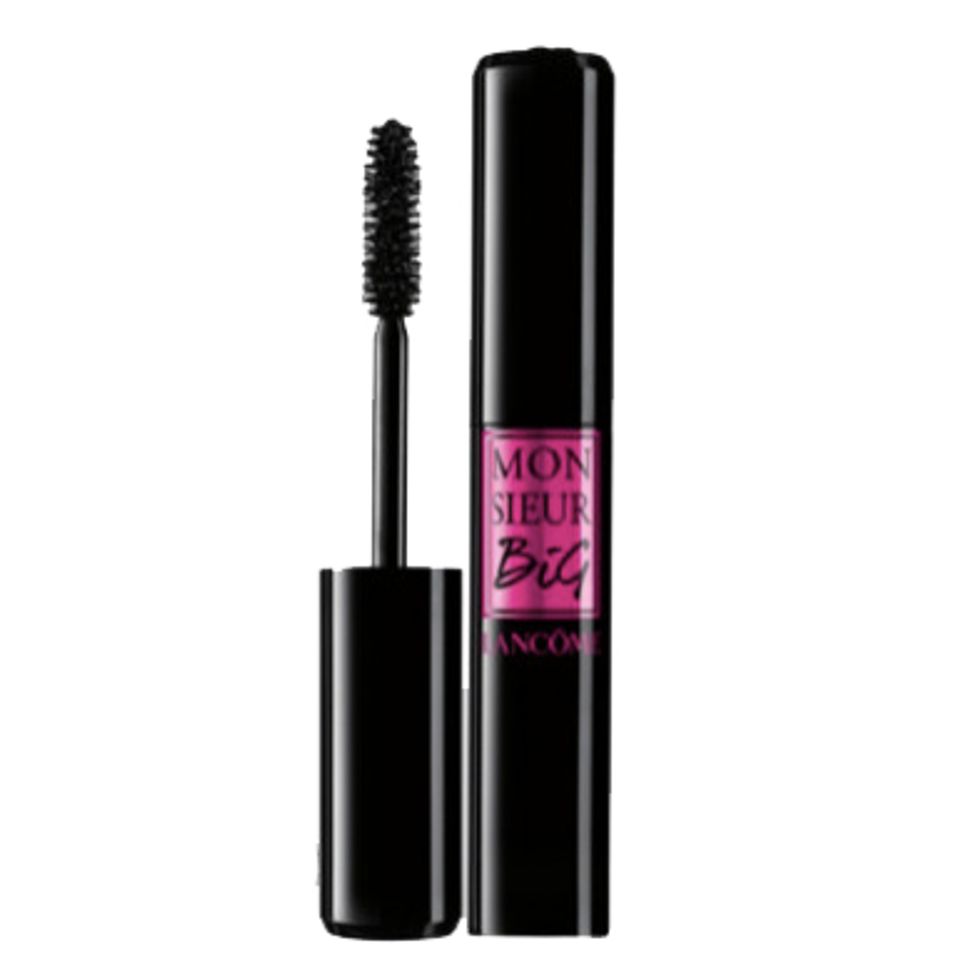 Mollie Gloss: "My mother has short, nonexistent lashes. She received a deluxe sample of this one, and on FaceTime I had to ask her if she had gotten lash extensions—the results were incredible. We have had her try so many mascaras, and nothing has come close to this one!"
MG: "This is one of my all-time favorites. I personally love dramatic, almost chunky lashes, and this one gives me everything I need. It's so dark, it's so volumizing—it makes me feel like I have the Twiggy lashes of my dreams, and it's so affordable."
MG: "This is my everyday mascara that I have bought probably 20+ times now. It gives me everything I'm looking for—length, some volume, and curl. It really pushes my lashes up and back, and I love the smaller wand—it helps me to get in every nook and cranny of my lash line. As a bonus, it's water-resistant, and it lasts all day without smudging or flaking."