How to Style the Perfect Bar Cart
What to mix and match for cocktail perfection.
Decor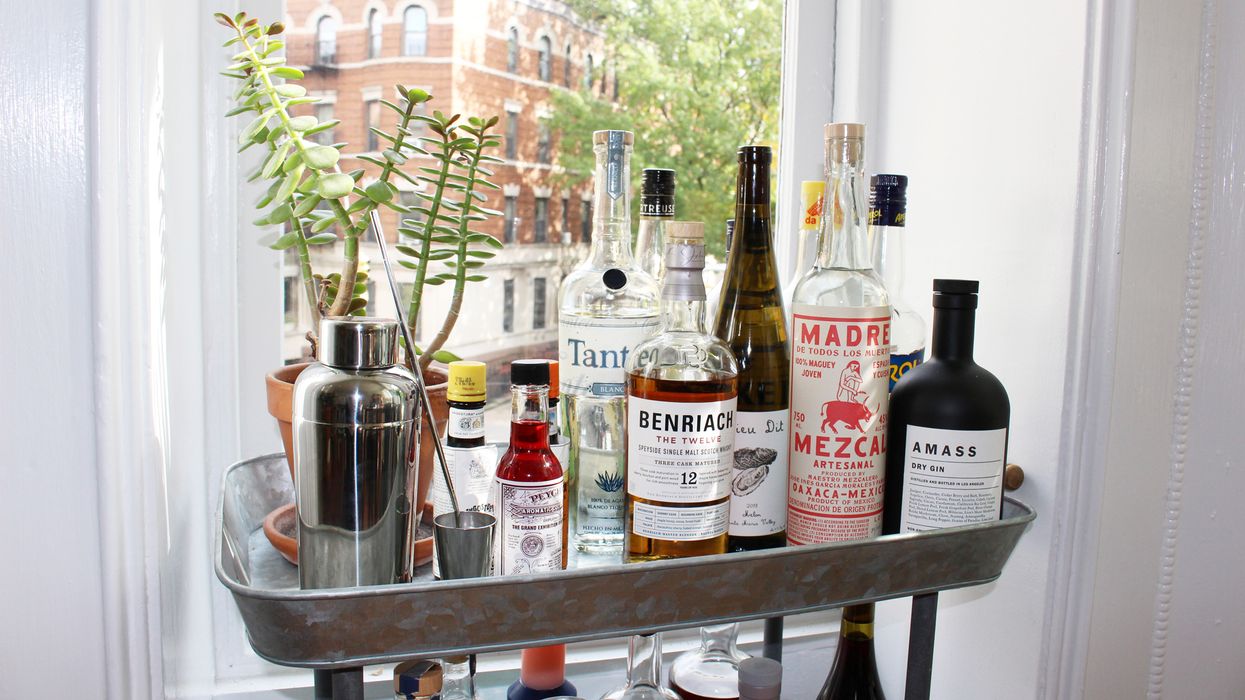 Before there were at-home Zoom cocktails, there were just at-home cocktails. Yes, imbibing within the confines of one's home is
not
an invention of the COVID era, it's a time-honored tradition that begins with one simple, invaluable piece: the bar cart. Conveniently enough, the at-home bar cart also translates to a stay-at-home order and, as such, justifies your participation for the foreseeable future.
Unfortunately, hosting large get-togethers at your abode is generally frowned upon right now; however, if you're in a pandemic pod (10/10 recommend) and want to whip up an impressive bar-cart situation for the festive months ahead, you've landed in the right place. But where to start?
"The 'best' items to have on your shelves is a very subjective question," Akil Marshall tells Coveteur. He's the head bartender at
Fairfax
in New York City and is a spirits and bar life guru (our words, not his). "The best answer to that would be—stuff you want to drink. I think the beauty of the home bar is its ever-changing nature. It's constantly being diminished and replenished," he says. Ahead, get the scoop from Marshall on how to stock your at-home bar cart, what tools and glassware to consider, and shop a bunch of snazzy items along the way. Cin cin!
---