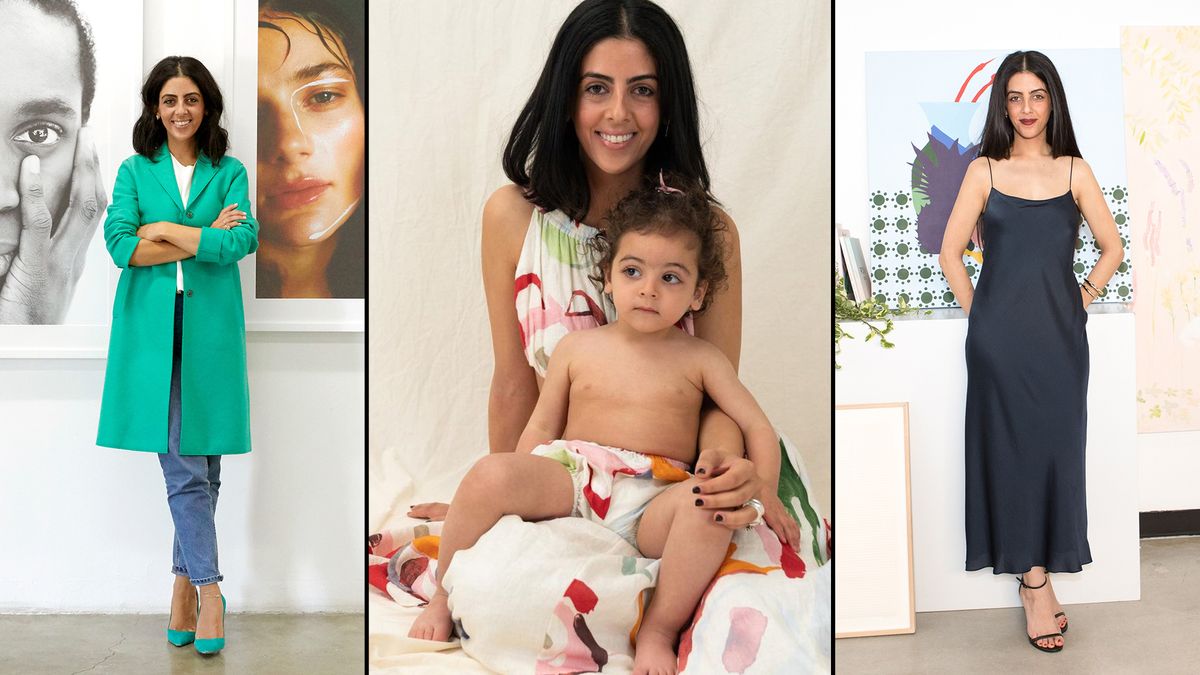 Culture
Curator Chelsea Nassib on the Power of Emerging Artists
Plus her tips for buying art for the first time.
Graphic
Rachel Pickus
Welcome to our How to Shop Like series, where we spotlight personalities within creative industries and take a deeper look at their personal relationship with their craft and how they shop—think all the best insider tips and tricks. This week we're chatting with Tappan Collective founder Chelsea Nassib.
Art is one of those things we often stereotype as unattainable, a pastime reserved for the wealthy with large country estates needing something to fill their walls. Luckily, people like
Chelsea Nassib
are attempting to change that narrative by injecting a fresh wave of accessibility into the exclusive industry.
Nassib began as an artist herself,but quickly realized how cumbersome that path was and set to work in interior design. "It was there I saw the difficulty in acquiring work by artists for our clients and saw a gap in the industry that could be met by connecting artists and collectors." With her digital platform
Tappan Collective
, collectors can purchase works from emerging artists as they read up on their backstories. Artists can not only participate in exhibitions and residency programs, but also have access to the larger Tappan community of artists and collectors—and it's all done online, which means yes, you can literally buy a piece of modern art from the comfort of your couch.
We sat down with Nassib to discuss her own relationship with the art world, why she launched her digital platform, and her tips for purchasing art for the first time.
---
Shop What Chelsea Is Currently Shopping For:
Gabrielle Teschner
Umar Rashid
Bella McGoldrick
Bottega Veneta
Simon Miller
BeautyCounter
When did you first fall in love with the art world?
"I fell in love with art and artists at a very young age.  My mom,
Firoozeh Neman
, is an artist, and I grew up at her footsteps in her studio. Watching her sculpt still inspires me today."
Why did you decide to launch your own gallery?
"I felt there was a huge gap in the market, both for supporting young artists like myself and giving collectors an impressive selection of original work created by those artists. The concept of Tappan was a clear win-win.
"People want to be involved in art, but often they feel like they don't have the language or know enough to start collecting. We want to break that barrier to entry. I feel strongly that everyone should have fair access to art. As an artist myself, I understand the struggles of an artist, and we're here to help guide our artists through the journey of their careers. It is so rewarding to me to be able to watch an artist with so much potential be able to flourish and have a full-time studio practice because of what we do here at Tappan."
How would you describe the range of art you offer?
"Tappan offers a range of contemporary art in a variety of mediums, including paintings, drawings, photography, sculpture, and mixed media. Tappan has something for every discerning taste."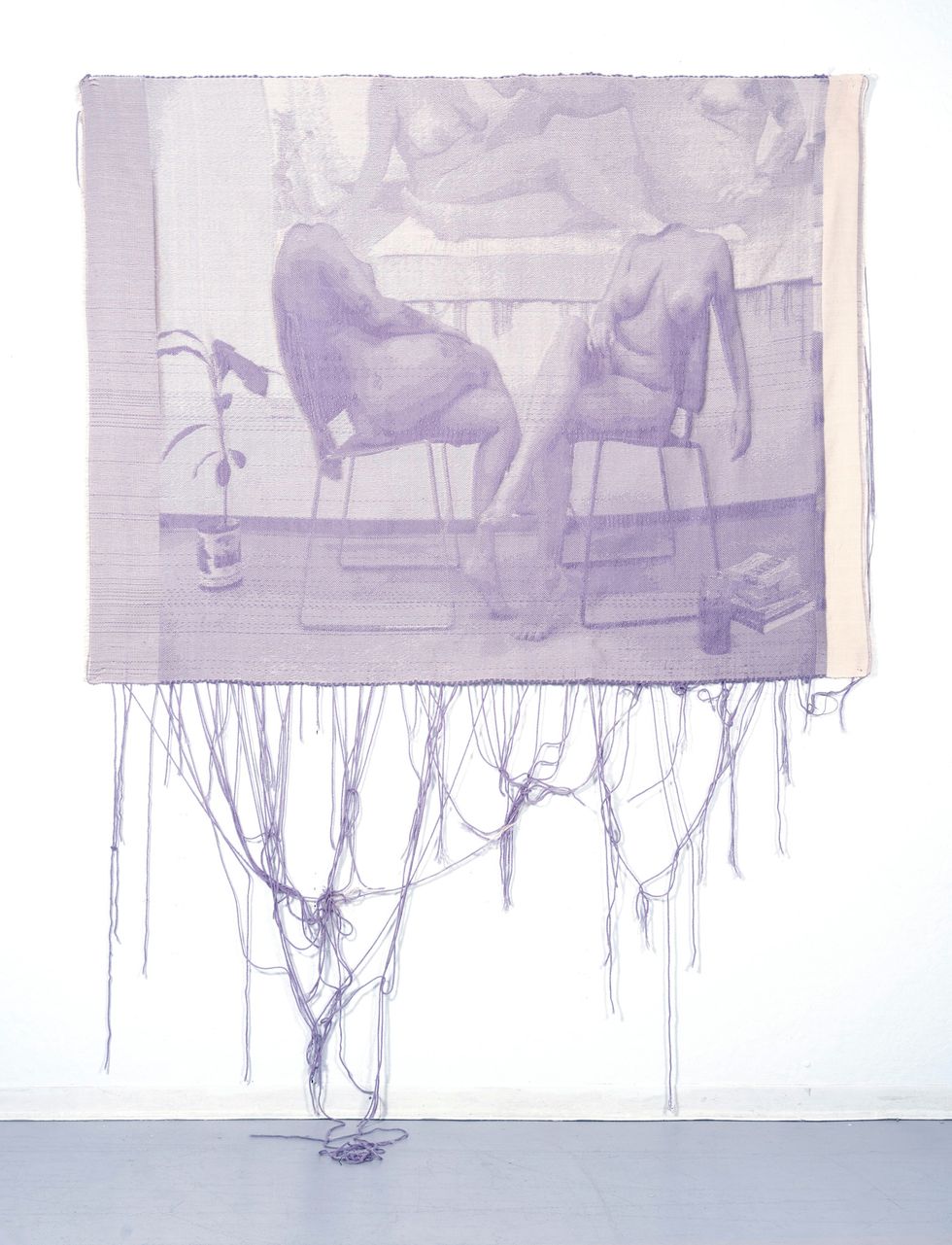 Artist: Mia Weiner
Photo: Courtesy of Chelsea Nassib
What would be your tips for someone shopping for art for the first time?
"Most importantly, just start. Along the way, be honest with yourself about your likes and dislikes. Remember that art is personal, and buy what speaks to you. Only spend what you're comfortable with, and document your purchases. Often asking questions about the artists and their works can help inform your decision, but there is no wrong interpretation of art. Once you start buying art, you'll become more comfortable with the process, and then you'll begin to see what direction you want to take your collection in. Great collections are well thought out, but first and foremost, you've got to develop your taste."
What is the difference between shopping for art online versus in person?
"I find when shopping for art online, collectors are able to spend more time reading about the artist, exploring studio visits to find work you are most drawn to.  From the perspective of the artist, online provides greater visibility and reach than a traditional brick-and-mortar gallery."
What has been your favorite art purchase of all time?
"I think one of my first purchases of art is still special to me in a nostalgic way. It's a sculpture of a basketball encased in glass by artist
Evan Robarts
. We showed him in Miami during Basel in 2012, and he continues to be one of my favorite artists."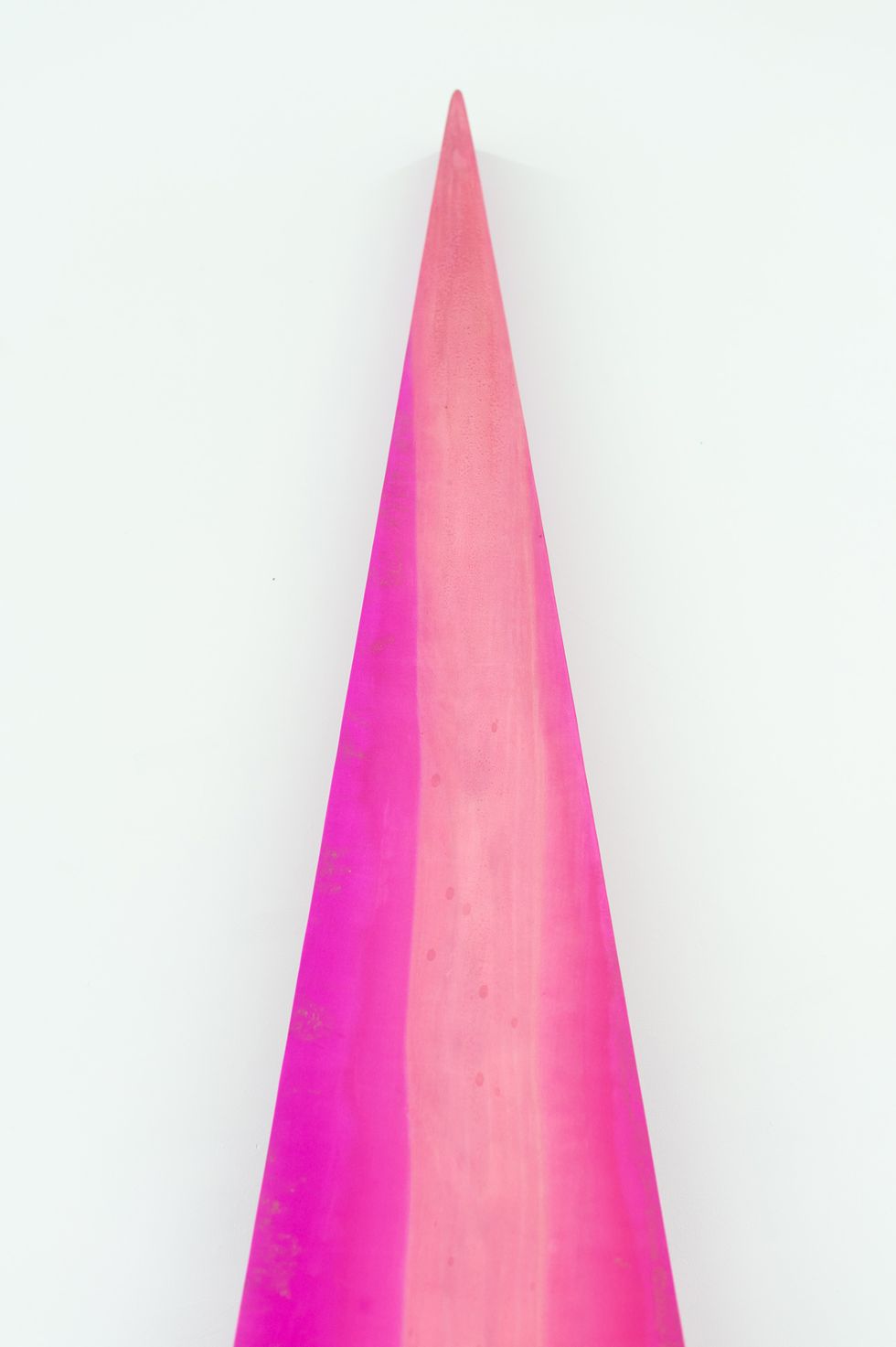 Artist: James Perkins
Photo: Courtesy of Chelsea Nassib
How would you describe your taste in art? Does that same mentality apply to your taste in fashion? Interiors?
"My taste in art, like everything else, has evolved over the years. And similar to fashion and interiors, I look for a unique perspective, an interesting dialogue, and, of course, something that I just love."
Which galleries do you frequent?
"Since the pandemic I am not frequenting many galleries, but a dear friend of mine, Jay Ezra, has an exhibition program,
ANNEX LA
, dedicated to applied arts that is so fun, thoughtful, and inspiring."
What would your own collection be full of if money were no object?
"I think I would go for some of the classics: Rembrant, Cy Twombly, Egon Shiele, and Klimt… and Picasso, of course."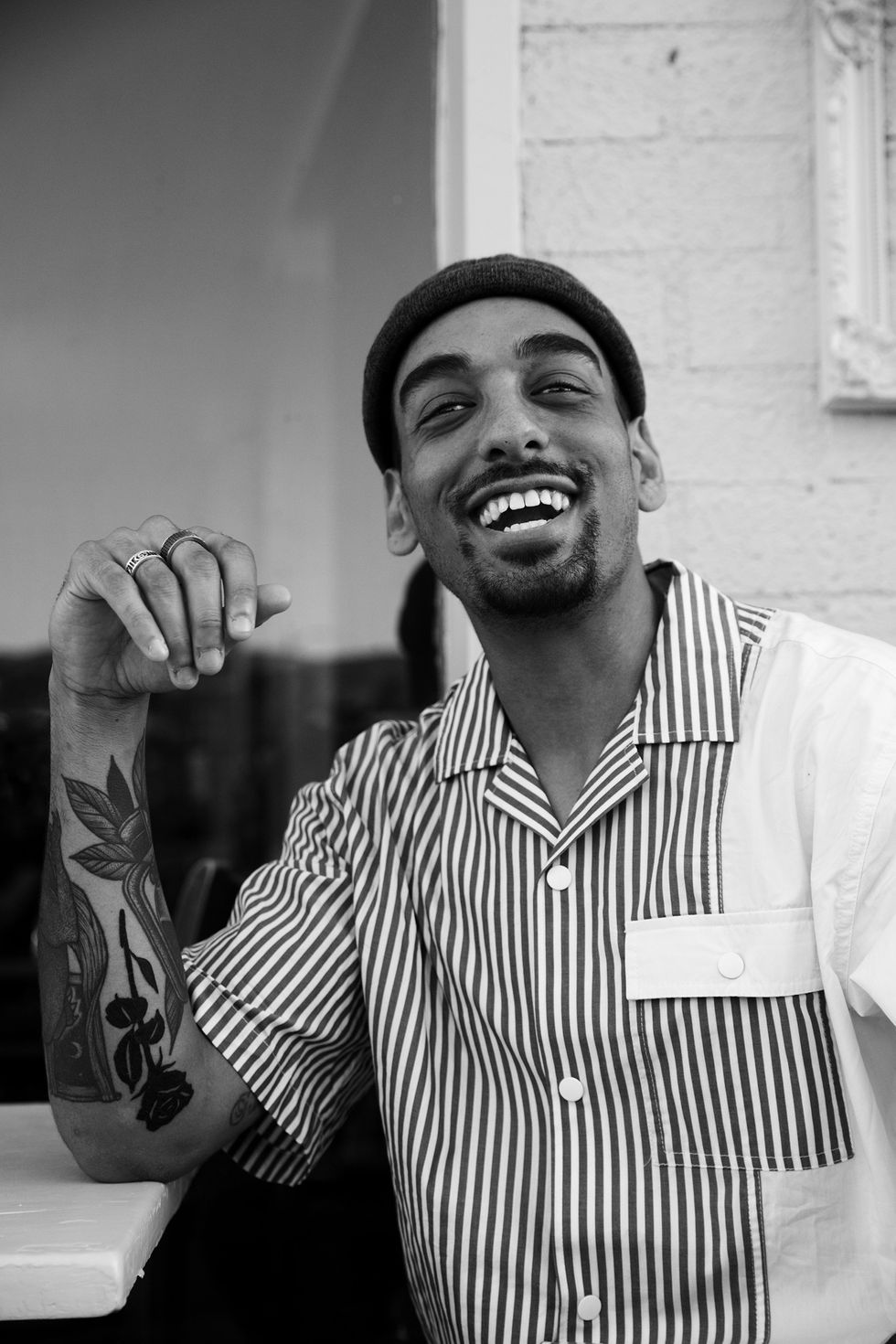 Artist: Jaimie Milner
Photo: Courtesy of Chelsea Nassib
Has the pandemic affected your thoughts towards art at all?
"The pandemic has only reaffirmed my belief in the importance of art in our culture. Artists document our lives and transformations, for example,
Danny Lane
and
Jaimie Milner
both did very interesting and different bodies of work reflecting our experience during quarantine."
Who are your favorite emerging artists of the moment? 
"I could never choose favorites, Tappan is filled with too many greats.  But definitely check out new work by
Mia Weiner
,
James Perkins
,
Vanha Lam
,
Alarah Gee
,
Nicole Patel
, and
Tadahiro Gunji
."
Which era of art is your favorite and why?
"I'm fascinated by the artists of today, navigating this current landscape and creating as our world continually becomes more digital. The emerging artists that come to us, as well as the ones we seek out, are truly changing the art world for the better. There is more space for more voices and much more progress to be made there. I look forward to the future of art because of this."
Photos: Courtesy of Chelsea Nassib
Want more stories like this?
Meet the 24-Year-Old Art Curator Championing International Black Artists
In the Studio with New York-Based Artist and Creative Chellis Baird
This Art Collector Wants You to Know Your Artists