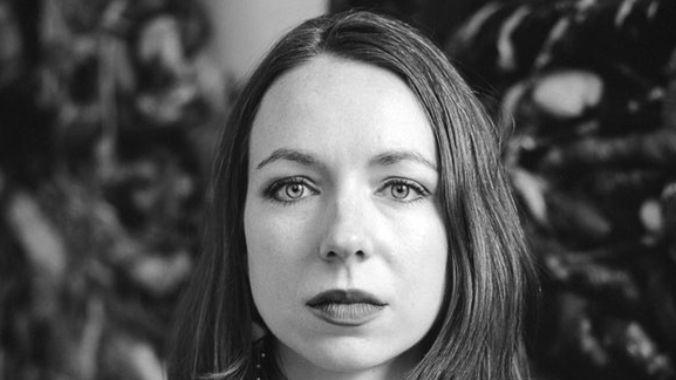 Culture
Bridging the divide between sculpture and painting, Baird's work leaps off the wall.
For even the most abstract and visionary of artists, setting the confines of a stretched canvas presents a puzzle: to fill the blank space with art. It's a rigorous process mandating the artist to think beyond the boundaries of each brush stroke and create something original. For
Chellis Baird
, the New York–based artist and designer, her work doesn't simply elevate this form to new dimensions, but breaks down the wooden structures of the canvas itself, rendering a painting into mere parts to create something wholly unique.
"I reached a point as an artist where I really wanted to expand my expression and was working more as a traditional encaustic painter on a flat surface," recalls Baird. "I then started comparing it to weaving—which I'd learned through studying textiles at RISD and working in fashion after college. Those expansions are what led me to really reach the breaking point of the canvas and figure out what makes up a painting."
Breaking down the walls of the medium itself, and finding its simplest forms, are part of what makes Baird's work so exciting and reactionary to the viewer, who's constantly looking to explore every crevice of a given work.
"It's some fabric, some paint, and some wood," says Baird. "How could I really own each of those elements to make my statement?"
---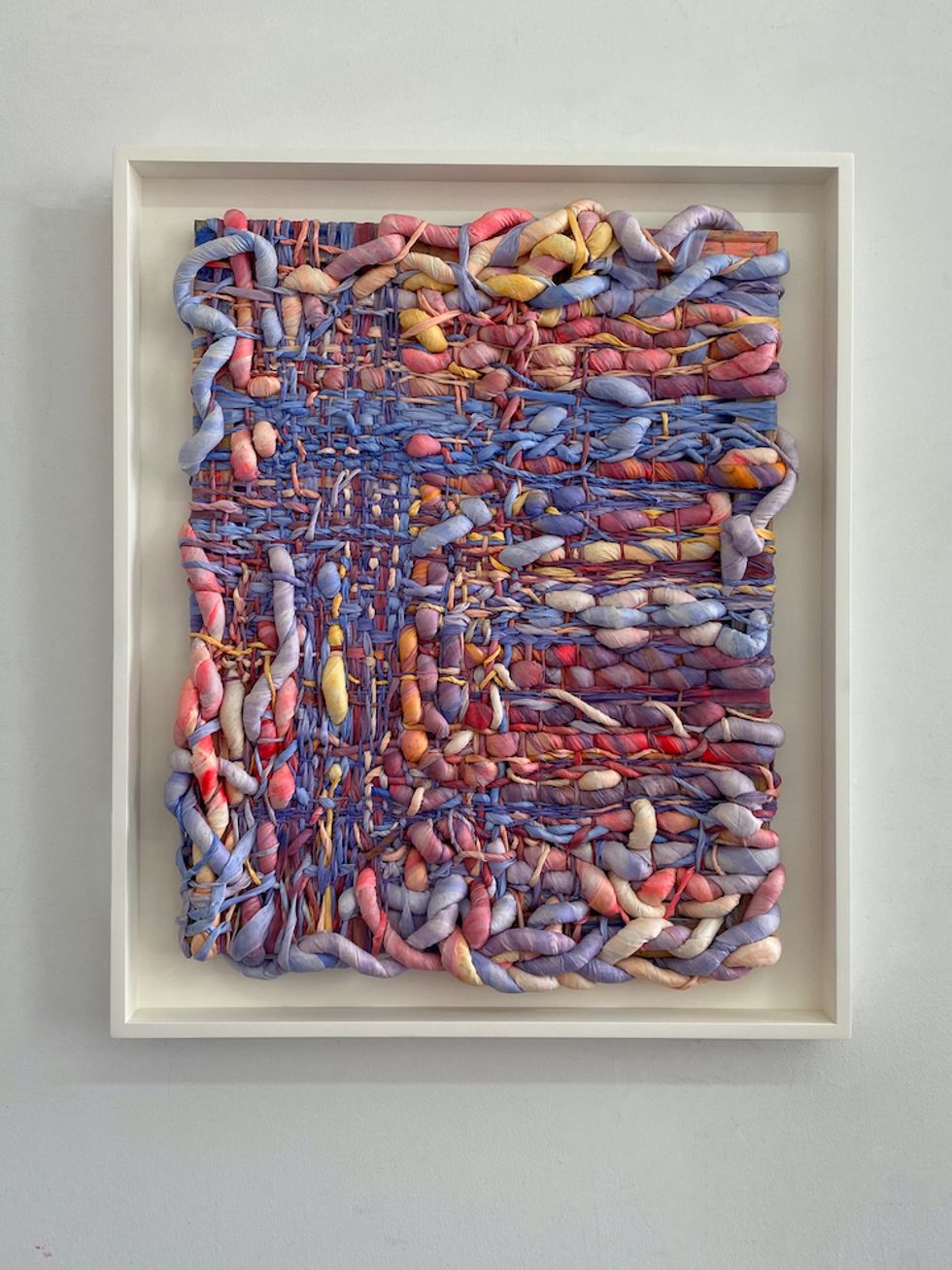 Illuminate 2018
Photo: Courtesy of Chellis Baird
In her own work, though, does Baird see herself more as a sculpturist or painter? The answer, simply enough, leans toward being both—someone who straddles the divide between both worlds by recreating either.

"I see myself as teetering between the two," Baird explains. "I reference my work as 'sculptural paintings' in that they hang on a wall but they do have such a sculptural presence that really engages you to walk around. Some of the works that are not quite as sculptural I reference as 'woven paintings' because they're more like tapestries."

Apart from her early training through RISD, Baird's thorough expertise with form and structure come from her previous years spent in the fashion world, working with textile mills and weavers at some of the finest manufacturing mills around the world. That institutional knowledge quickly became a major influence of her work creating her sculptural paintings.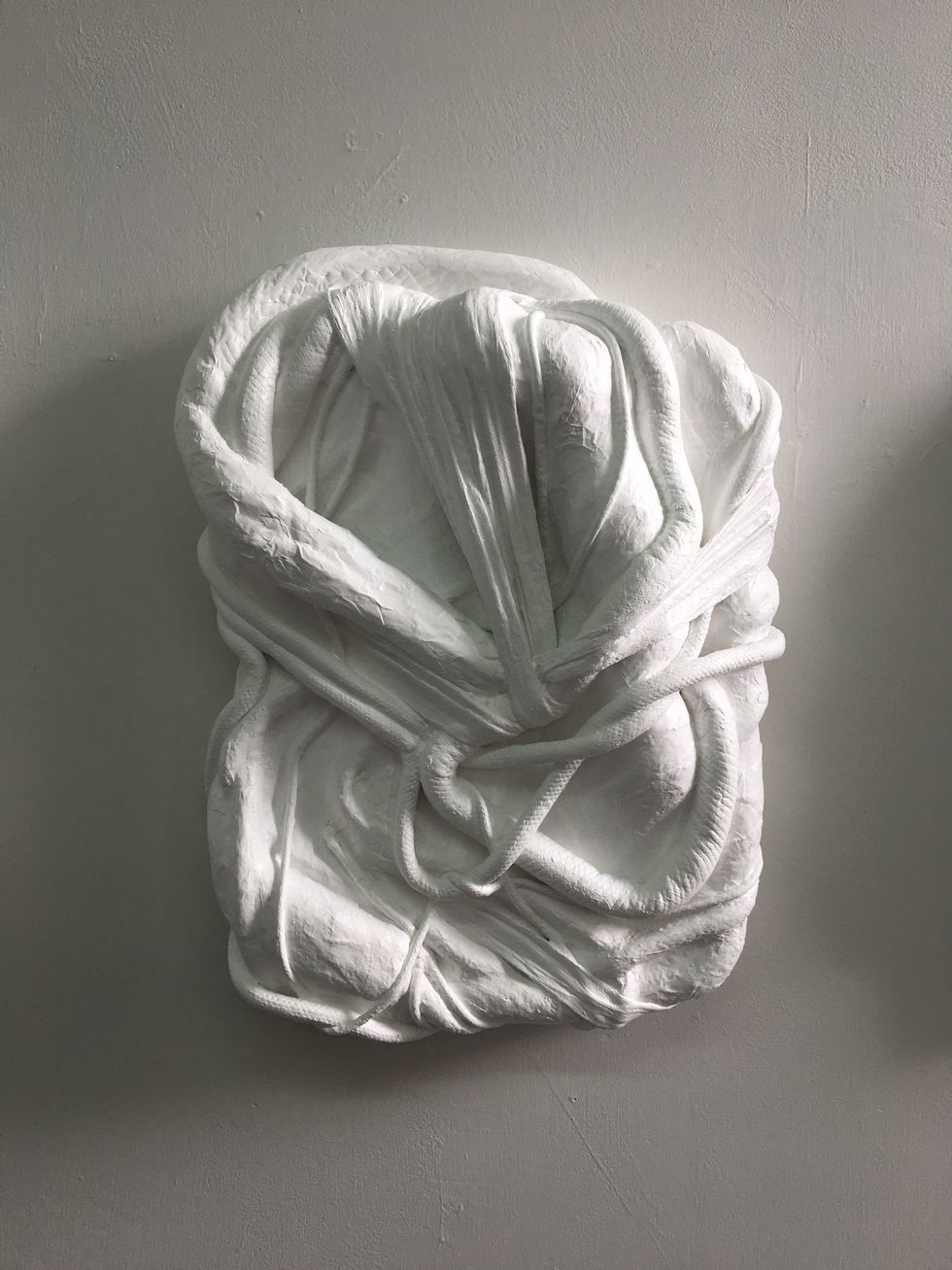 Tethered I 2019
Photo: Courtesy of Chellis Baird
"I spent years working with the greatest fabric mills in Lake Como and Paris and was exposed to all different types of fabric and cutting-edge things," she adds. "Those relationships and seeing how they work and how they would grow was something I applied to my work. My color palette in general has a more fashion take—I don't do a lot of super-muted tones in lieu of things more vibrant."
Today, Baird is still hard at work on her next series. While there are shows to think of and new places eager to show her work, the ample quarantine time allowed her to consider her work in a new context—within her own home.
"I was walking over the Queensboro Bridge every day to my studio to make new work," she says. "I think when our lives slow down and become more minimal, my work becomes more minimal too. I've been working on a series that sort of revisits my woven paintings by focusing on one line."
Photos: Courtesy of Chellis Baird
Want more stories like this?
Inside the Studio with Parker and Clayton Calvert
Meet the Collective That's Changing the World of Art Collecting
Meet the 24-Year-Old Art Curator Championing International Black Artists