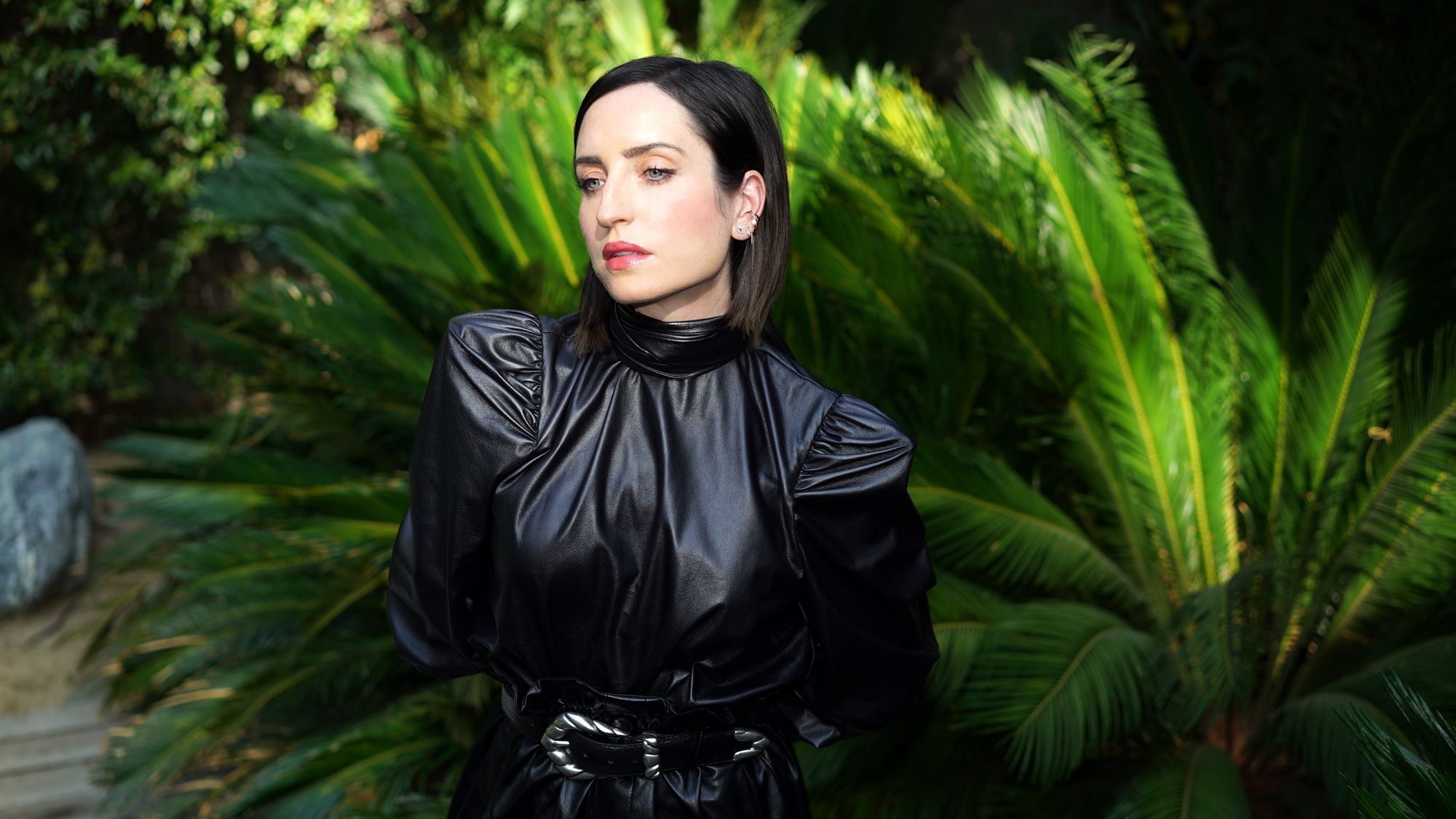 Celebrity
Director Zoe Lister-Jones gives the cult-favorite movie a feminist twist in its latest installment, The Craft: Legacy.
The '90s were filled with a repertoire of quotable fan-favorite films. But for those of you who weren't into the bubblegum sweetness of
Clueless
and didn't want the full-on gore of
Scream
, there was
The Craft
. The sleeper-hit-turned-cult-classic was a chaotically beautiful mesh of everything we needed to feign our alt-film interests: teenage scandals, romance, prime goth fashion, drama, and a dash of horror all wrapped into a full 101 minutes.
Twenty-four years later, and the film is getting the modern resurrection it so well deserves. Coming out October 28th, prepare to be introduced to a new coven of cunning and well-dressed "weirdos" in
The Craft: Legacy
. Many of you may be questioning the need for an extension to the film, but director
Zoe Lister-Jones
wants to assure you: This isn't just another sequel movie.
Below, we chat with
Lister-Jones
on reviving the '90s classic in the modern world.
---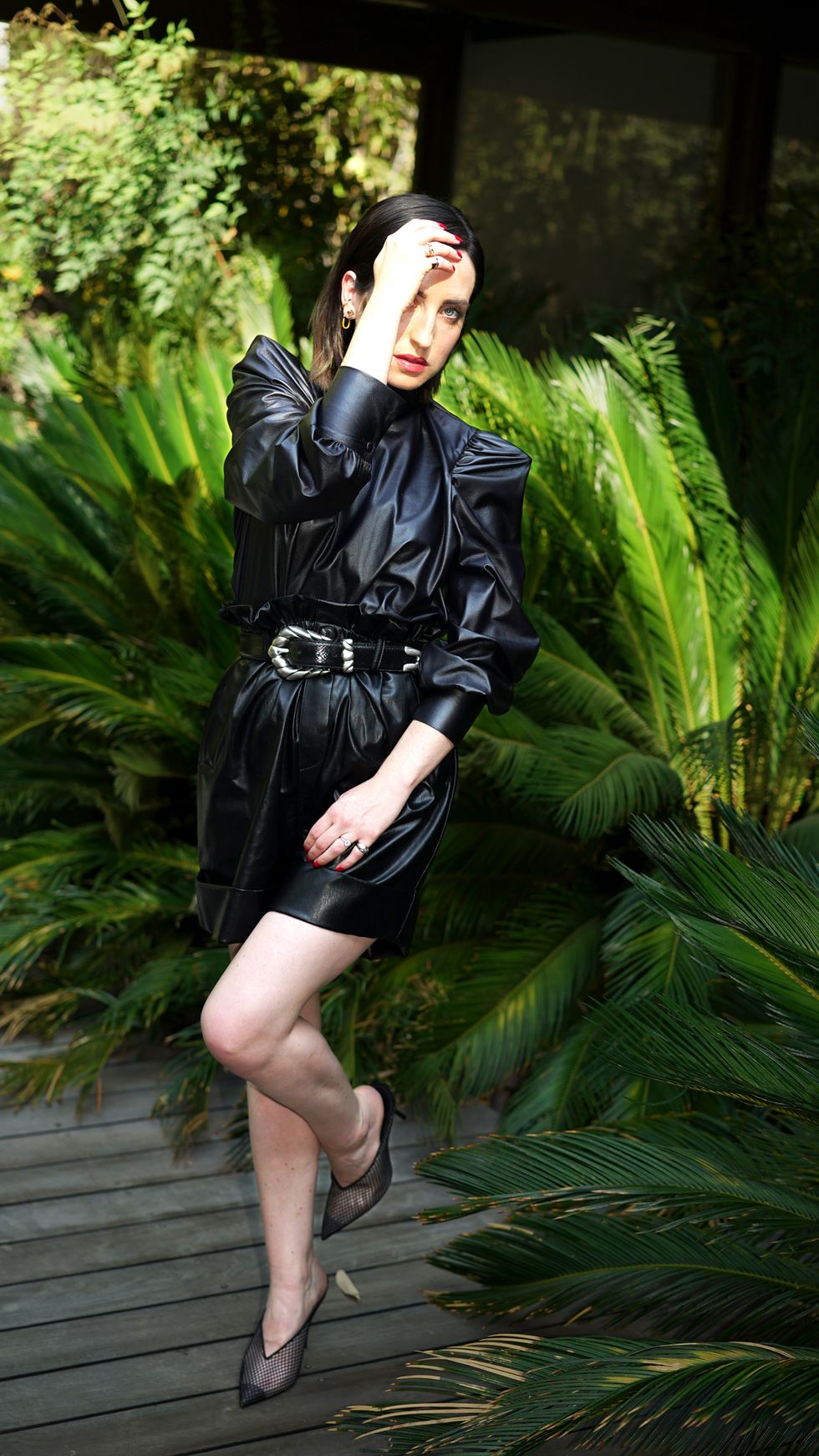 Photo: Daryl Wein; Hair stylist: Brian Fisher; Stylist: Erin Walsh
So why make a new film of The Craft?

"I think especially at this moment in history, we're all craving some comfort. And while our adolescence was not necessarily comfortable, I think there is a lot of value in revisiting titles from the past that were seminal in the coming of age of certain generations. And I think a title like The Craft, which really had such a lasting impact even beyond the generation that it was directed towards, just feels like such a perfect time with the current landscape—the way that women have been just so brazenly disrespected by those in power. When it was brought to me, it not only had nostalgic value, but it had such important contemporary themes to explore and to explore with the current landscape in mind. Even though The Craft is of a time, it was ahead of its time in many ways."

Like its predecessor, The Craft: Legacy definitely has hints of feminist tropes. Tell us a bit about that:

"I think the original was obviously so meaningful to me and so many people of my generation and [that] it has had a lasting impact on generations since because of its portrayal of badass young women. But I think for me, in my reimagining of that world, I wanted to make sure that those young women weren't turning against each other when they got power and instead that power was used to uplift and support each other. So that was one of my biggest intentions, just on a macro level.

"Then I think I wanted to look at the ways in which young women—and of course, when I speak of young women I'm including trans women—are confronted by toxic masculinity, which the first film did as well. I took it in a slightly different direction, and I think it is such a confusing time when you start to become aware of your hyper-sexualization at a time when you're also going through so many changes yourself. I wanted to try to encapsulate that feeling—that confused feeling of both the lack of agency that young women feel and how they can step into their agency by being in community."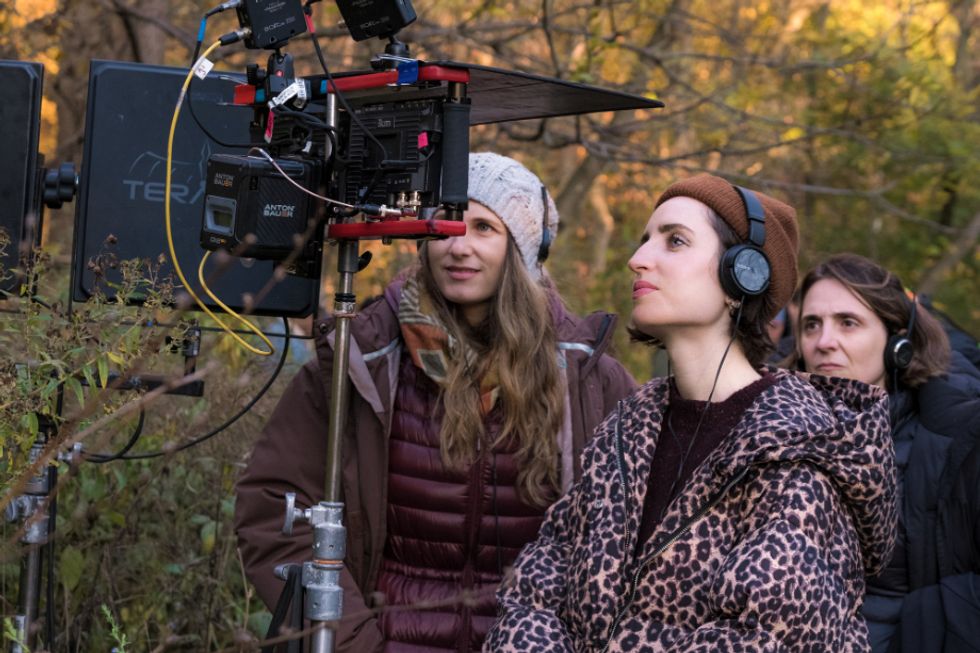 Photo: Rafy
There's definitely a deep dive into multiple facets of masculinity in the modern world in The Craft: Legacy:

"What I was interested in doing—without spoiling too many of the story lines—was including men in the community of women in terms of the steps forward that need to be taken. And not just in a sense of like, performative allyship or allyship that is on the outside of a movement. I think that in order for men to really understand the dangers of the patriarchy and how insidious it is in our society, they also have to see how much pain they're in at the hands of it, as well. And so I think that that was my goal too, in trying to portray some of the men in the film."

Overall, this film stands apart completely from The Craft, but there's still a lingering feel of the '90s goth "riot grrl" movement:

"The riot grrl movement was really important to me as I was coming of age. So I'm glad that I could try to embody its spirit on screen. I came of age in the '90s and The Craft was a seminal film for me for those reasons. So it just felt like an exciting opportunity to be able to take on a legacy, so to speak, of something that was personal to me and that I could also find a very direct line into as an artist.

"But yeah, in terms of the homages and Easter eggs to the original, I feel like I wanted to create a film that could stand on its own from the original. But I also, of course, wanted to pay homage to some of the most iconic moments just because it is a reimagining, but it's also taking on a title that is so meaningful to so many people that I wanted to be able to still have some fun with it in that regard. I mean, you can see even in the trailer: There's 'Light as a feather, stiff as a board' and 'We are the weirdos, mister.'"


Photo: Rafy
It's feminist horror, which, I don't know why, but it feels similar to the feminist porn movement—it's made for women to enjoy, and it's still badass:

"Feminist porn is an amazing movement, and I'm so glad that it resonated for you in that way. I'm not a fan of gore. And I know that might be sacrilege to say, as I'm now in this world. But I guess I've never been a fan of the glorification of violence and especially not the glorification or fetishization of violence against women, which I think in the history of horror has been a little too present. So yeah, I guess I just approached it from a story standpoint and character standpoint, and I think it played with suspense and tension more than gore."

One thing to really note is the diversity in The Craft: Legacy. In the original, there weren't many BIPOC characters besides Rochelle, who was bullied for being Black the entire film:

"Representation is incredibly important in media. And so it was important to me to make sure that this coven was representative of what the world really looks like and what young women really look like without making a direct commentary or having it be the core of their story lines. I'm just so lucky to have found such incredible young actors to work with. And just the young women who make up the coven are so special to me and just brought so much to these characters. I'm forever grateful to them."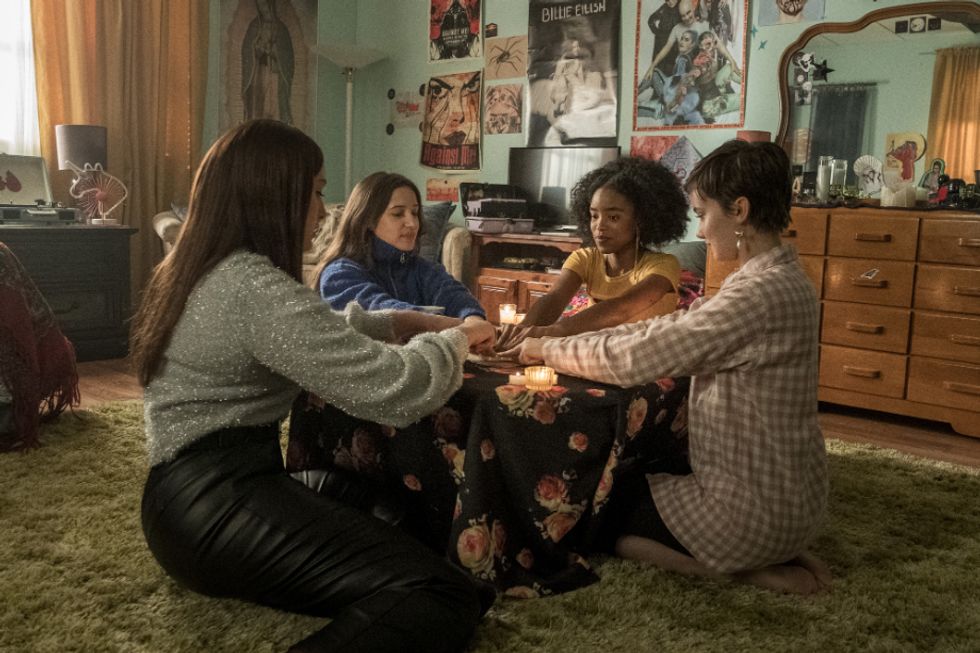 Photo: Rafy
Witchcraft culture is constantly appropriated. How did you approach the actual witchcraft within the film without dipping into culturally appropriative behavior?
"We worked with three occult consultants who are all practicing witches:
Pam Grossman
,
Bri Luna
, and Erin Fogel. And they were just completely essential to the development process for me, even the writing process. And I wanted to make sure that we were really careful around cultural appropriation or how we were speaking to traditions. Each witch [in
The Craft: Legacy
] individually might be coming from a different ancestry of witchcraft. Ancestries of witchcraft would come together and form their own rituals… I wanted to make sure that the witchcraft in the film was really respectful to the actual witchcraft community."
The Craft
is so pivotal to '90s fashion. How did you explore fashion in
The Craft: Legacy
?
"Wardrobe was something that I was immediately so excited to explore in this film because it was so iconic.
The Craft
really did launch an aesthetic to the mainstream... it was the height of goth.
"Fashion is important to me personally, and I think aesthetically and in my filmmaking, and this was such an amazing opportunity to really take a look at how young women can use fashion powerfully. My costume designer,
Avery Plewes
, who's incredible, and I talked a lot about silhouettes to begin with. I shaved my head when I was in seventh grade, and I was pretty like, masculine presenting, so I was interested in playing with more masculine silhouettes on some of our characters. With Instagram culture, there is such a pressure for young women to be sexualized and to fit into this image of a number of influencers, so I wanted to go in the opposite direction."
Let's talk beauty: It's very grunge-meets-
Euphoria
in this film:
"I think witchcraft takes many forms, but there is beauty in magic. So I wanted to play with that and see the ways in which they were coming into their own through fashion and makeup, while still allowing it to feel very much about personal expression rather than trying to fit into a trend. Our makeup artist,
Brandi Boulet
, was amazing. We worked a lot together on those looks and allowed these young women to be really playful."
Top photo: Daryl Wein; Hair stylist: Brian Fisher; Stylist: Erin Walsh
Want more stories like this?
Comedian Sam Jay Knows Exactly How Her Funny Works
Meet the Collective That's Changing the World of Art Collecting
Alison Brie on Her New Thriller The Rental, Adapting to Quarantine, and Taking Charge of Her Own Career