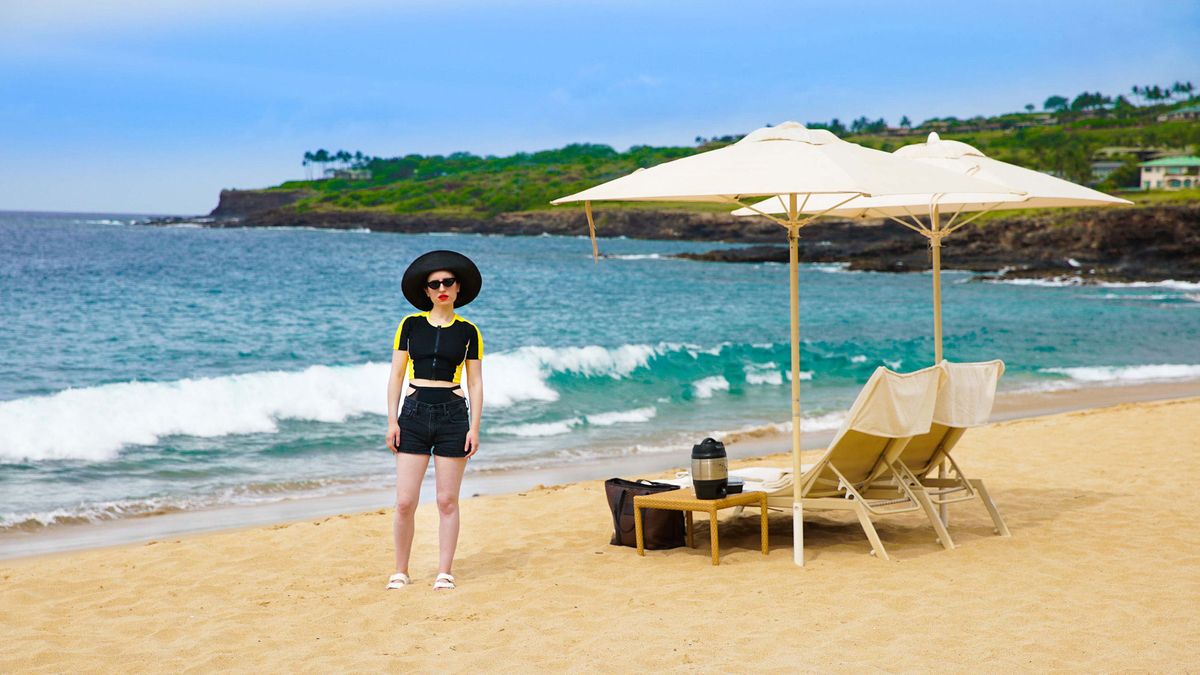 Travel
Where Nobu is served beachside and the water is like a bathtub.
We don't need to tell you that Hawaii is a dreamy location. There's a reason it's been a no-brainer for newlyweds for, well, decades. But now the U.S. Pacific archipelago is making a comeback in the best way possible. And
Zoe Lister Jones
may have found its most special little-known island: Lanai. With its 50-shades-of-turquoise water, white sand beaches so secluded you can only access them by 4x4, lava boulders, and guava groves, Hawaii's most exclusive private island is a welcome escape from the crowds. So are you surprised
Lister Jones
chose this slice of literal heaven for her much-needed vacation? We happily agreed to get virtually whisked away with her on her beach vacation. Click through to see some of her favorite spots.
---
1 / 10
"It's rare that I actually chill on a vacation. So that was my intention on this trip, and Lanai was the perfect setting. Because it's privately owned, the island is so much less developed than its Hawaiian sisters, but equally, if not more, breathtaking. And the
Four Seasons
there is dooope."