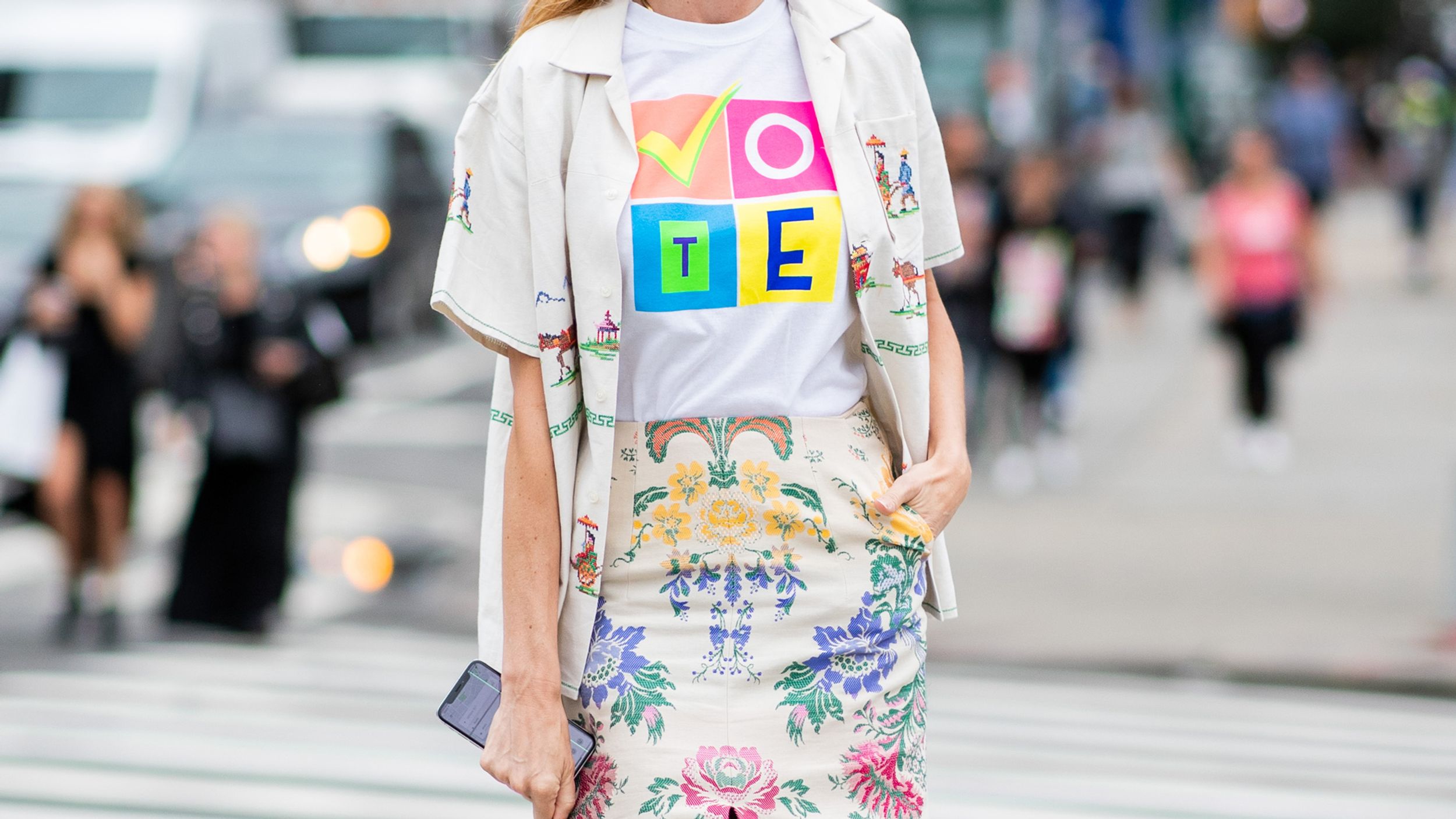 Fashion
Here are all the brands putting their money where their mouth is this election season.
While thinking too hard about November 3rd's outcome gives us minor heart palpitations, what we
can
do right now is channel our energy (and our $$$) towards spreading voter awareness—check your
state's voting guidelines here
—and everything and anything related to ending voter suppression. Luckily, it seems the fashion industry is on the same page.
Voter merch is prolific. A quick scroll through Instagram and you'll see all sorts of brands championing the cause, whether that be through ads, partnerships, or merchandise. While every effort is appreciated, we decided to comb through the list and find the ones that are pegging their sales to some sort of donation to wonderful organizations like
When We All Vote
,
Rock the Vote
, and
I am a Voter
, just to name a few. Continue scrolling to discover how you can support the efforts via your favorite pastime:
shopping
.
---