WWWRN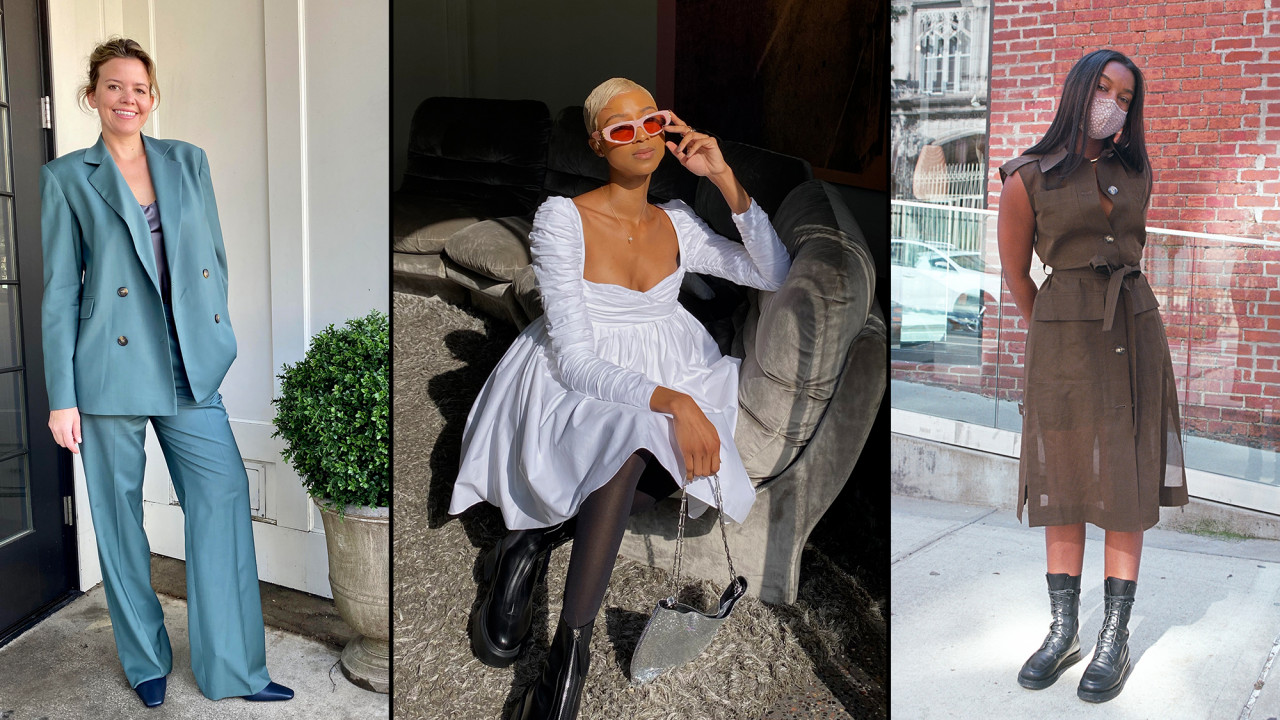 Shop Local: Three NYC Boutiques on What to Wear This Fall
Expert advice from those who know best.
Here at Coveteur, we're shining a light on incredible boutiques across the country that provide their customers with an innovative mix of designers and highly curated shopping selections. This month we're staying on our own turf in New York City, speaking with three of our favorites: The Webster, t.a., and Kirna Zabete.
We tapped three local NYC boutique owners for a little styling inspiration—not only are they sharing their must-have items for the current season, but they're also giving a glimpse of how to actually wear them. And who has a better hand on the pulse of fashion than boutique owners who talk to customers on a regular basis and see their clothing on all types of women? Fair warning: We've added just about every item to our current shopping carts.
KIRNA ZABÊTE is another store with multiple locations, but we're of course partial to their SoHo store, whose interiors are almost as impressive as the carefully curated merchandise. Founded by Beth Buccini in 1999, it's where you go to find capital F Fashion—think the coolest Khaite sweaters or latest Bottega Veneta clutch. This season, Buccini and her team are schooling us on looks that are luxe and, dare we say, cozy as well.
"We love this matching knit ensemble from Paco Rabanne. Sweater dressing for fall is the perfect way to feel comfortable but be more polished than in your sweats!"
Look 2: Head-to-Toe Prints
"Soft suiting, especially in this gorgeous bottle green from LouLou Studios, is a great way to get dressed for fall. Add a silk camisole and navy boot to complete the look."
Founded by Laure Heriard Dubreuil in 2009, The Webster is known for an impressive range of emerging and established brands, from Heron Preston to CHANEL and everything in between. With locations in South Beach, Miami, Houston, and more, their reach spans past just New York. This fall they are lacing edgy ensembles with just the right amount of femininity—a very tricky combination to pull off—and having us drooling over their lust-worthy accessories.
Look 1: Power Is Pink
"This fall we are powerful in our voices and in our pants!"
Contact store to shop Dior.
Look 2: Chained Tailoring
Look 3: Feminine Meets Utilitarian
"This look is the epitome of our Soho Girl. Tagging onto our love for unexpected pairings from the look above, we love the attitude that exudes from this juxtaposed look!"
Newcomer on the scene Telsha Anderson founded her store, t.a., right around the beginning of the pandemic—no small feat considering what the world looked like at that moment in time. A visit to t.a. guarantees at least a few new designer discoveries—she's stocking up-and-comers like Mozh Mozh and Ottolinger. According to Anderson, we should all be indulging in edgy renditions of classic silhouettes this season.
Look 1: Ladylike in 2020
"Who doesn't love a good trench coat that also doubles as a dress? I have three go-to trench coats in my closet currently, and this is my top choice! For fall, I'd 100 percent recommend buying multi-purpose items, especially jackets."
"Now more than ever, our closets deserve a splash of color. For fall, Ottolinger's mesh dress returns using purples, yellows, and every other color to brighten up your day and wardrobe. Not to mention, a shape-shifting dress is required for a well-rounded closet."
Look 3: More Pleats Please!
"Two-pieces aren't only for summer! When I saw this plaid set walk down the runway, I fell in love. If you're in the market for a blazer, the no-sleeve and no-side combo is a must. Plus, a fun pleated skirt always brings much-needed personality to the day."
Part of the series:
WWWRN