What to Consider Before Committing to I-Tips Hair Extensions
Glueless, threadless, heatless extensions are taking over.
Hair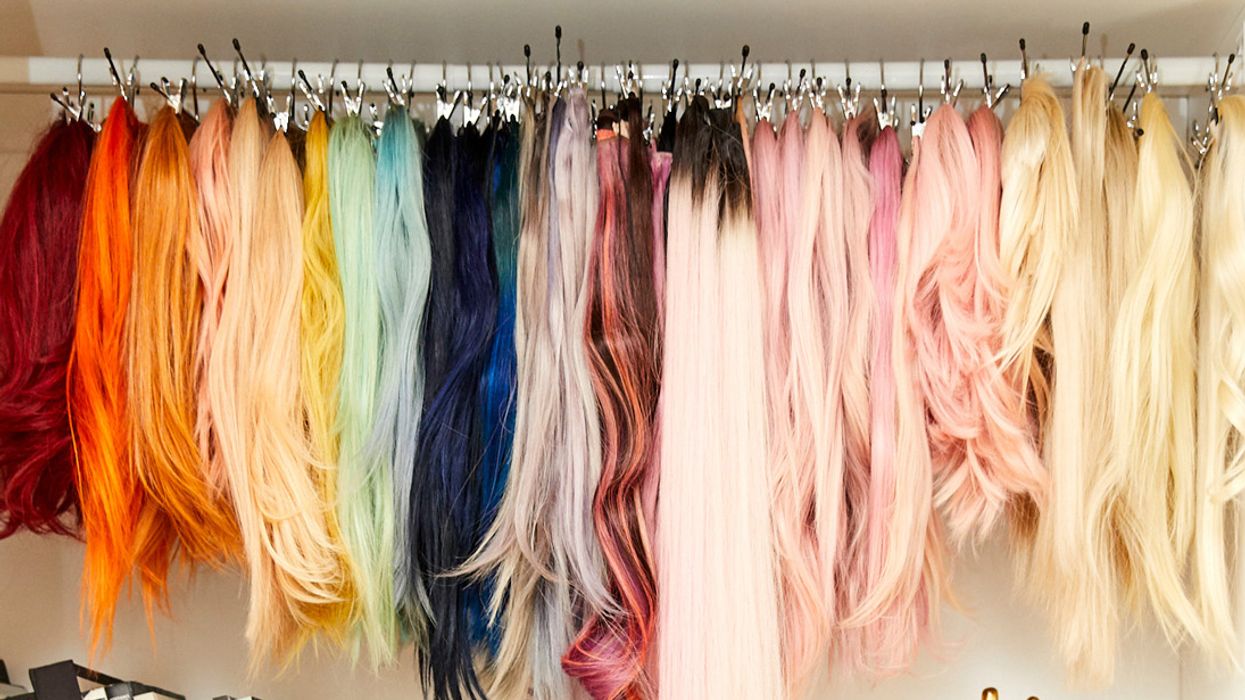 Hair additives like weaves, detachable ponytails, and clip-ins have given us variety and styling flexibility for decades. They turn thin hair thick, make limp hair voluminous, and add inches for those of us who struggle to retain length. In the past, hairstylists and their clients weren't so forthcoming about what exactly went into enhancing their looks, but luckily that's changed in recent years. I-tips aren't new—high-end salons have been providing the service for years—but they're gaining mainstream popularity as the latest underground beauty trend to come to the forefront. DreamCatchers-certified I-tip stylist Christian Pitre, of The Pitre Nest in Los Angeles, gives us the rundown on the extensions she says have been a long-time industry secret.
 

What Are I-Tips?
I-tips are a type of hair extension that latches onto natural hair using flattened microbeads or metal cylinders. While they're sometimes synonymous with micro links, technically they are different. "I-tips differ because they are individual pieces of hair that are used with a cylinder piece that all interloop around a person's natural hair," explains Pitre. Comparatively, microlinks are created with a wefted track. 
Cost
This style isn't cheap and should be considered a long-term investment. The pricing will vary based on texture and length, but bundles start at $90. Important things to note are that curlier textured hair costs more, and you can expect to pay $5
–
$10 extra per bundle as you move beyond the standard 12
–
14-inch length. Fifty pieces come in a bundle, and a full head of extensions calls for about 250 pieces on average. The installation of extensions will run you another $300
–
$450 depending on whether your stylist charges by the bundle or by the piece. Another financial factor to consider is whether you'll need or want the hair dyed. That's usually another $35 per bundle. 
Why They're Convenient
I-tips are a great option because they offer easy
access to the scalp
. All your natural hair will be left out, unlike with sew-in weaves, where the majority of natural hair is braided down under the extensions. This translates to less time in a stylist's chair. Sew-ins can be a three- to six-hour process, while I-tip installation is done in an hour and a half. Without the barrier of braids, your real hair is free to move easily and "breathe." This also allows for more mobility since the extensions can be pulled into a natural-looking, no-fuss ponytail or topknot. They're also heat- and color-safe, so you can style them the same way you would your own hair. They can be washed, blow-dried, curled, or straightened. 
Longevity
With proper upkeep and care, the installation will last six to eight months, while the hair itself will last a little over a year. That means one purchase of hair can potentially be used for two separate installations. Over time, however, the keratin that the I-tips are bonded with will break down as it softens with each wash.
Home maintenance for your extensions entails regularly wrapping or pin-curling hair and washing every two to three weeks. Pitre recommends a salon visit every four to six weeks so that the cylinders can be opened and shedding or dead hair can be removed. Once all the debris is cleared, the stylist will slide the cylinder back up and secure it over new growth. 
Who's a Good Candidate?
People best suited for I-tips ideally have healthy, even-length hair that's free of chemicals like relaxers or perms. Pitre points out that when she first saw stylists using I-tips, she thought they wouldn't be right for coarse hair. "I just assumed that for Black hair, because we have texture—especially at our roots—that's going to mat up and it's not going to turn out well for our hair." With research she was able to dispel that belief, since I-tips are indeed safe for all hair textures, learning through trial and error practicing on her own hair, studying other stylists on YouTube, and even learning how to make her own I-tips (all before she had formal training). Furthermore, she learned that each client requires a unique installation depending on the texture, density, and length of their hair.
However, people with fine, unhealthy, or relaxed hair risk damaging their fragile texture with the added weight of I-tip extensions. Pitre says she'll sometimes turn clients away who still have a ways to go until their hair is healthy enough. "I will not install I-tips on someone with a relaxer unless they're willing to give about an inch and a half to two inches of new growth. You never want to put chemicals very close to metal because then there becomes a reaction," she explains.
"I've had people that have come [with relaxers], and they were willing to wait it out, and I saw them in about two to three months. They came back and I had a nice set of roots to work with, and we haven't had any issues with it." 
Want more stories like this?
Can You Slow the Greying of Hair? We Investigate
I Tried the Rice-Water Treatment to Restore My Natural Hair
How to Transition Your Hair Care Routine from Summer to Fall