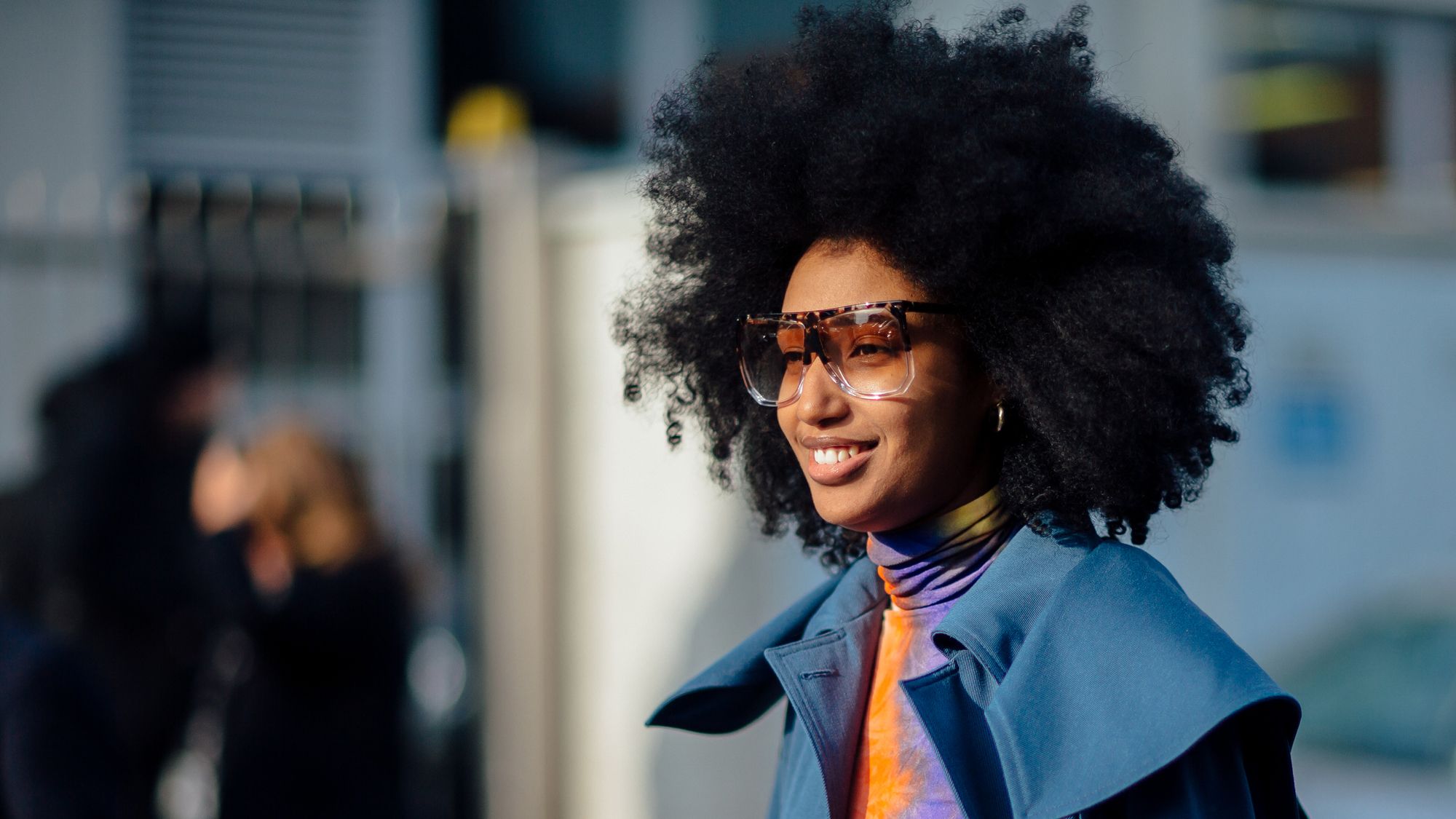 Hair
Better hair days are ahead.
Paige Campbell Linden
The onset of fall marks the transition for many things in our beauty routines, including how we treat our hair. While the summer season often comes with
sun-damaged locks
, an
oily scalp
, and hard-water damage from chlorinated pools, our hair is subject to a few different concerns when temperatures drop—namely,
static frizz
, dry, itchy scalp, and brittle strands. Nailing down a routine that caters to these issues—and reverses the residual damage from summer—can help you achieve lust-worthy strands and, ultimately, better hair days. We tapped the experts to fill us in on how best to navigate our hair-care routines despite the brisk air and moisture-wicking weather that accompany the cooler seasons.
---
Hair
Colder weather means lower levels of humidity in the air, which in turn leads to dry hair that can often feel impossible to remedy. Dr. Isfahan Chambers-Harris, trichologist and founder of
Alodia Hair Care
, notes that frigid conditions along with artificial heat indoors can zap moisture from the hair, leaving it brittle and dry. "That kind of yo-yoing can also worsen scalp conditions like psoriasis, seborrheic dermatitis, and eczema," she says. Her solution? Douse locks with plenty of moisture. Says Dr. Chambers-Harris, "Hair masks work to rehydrate and restore moisture and softness to dry, limp hair. I recommend applying a hair or scalp mask treatment at least once a week."
Hot tools tend to make an appearance more in the cooler months as people look for hairstyles that have longevity.
Joseph Maine
, celebrity hairstylist and co-founder of
Trademark Beauty
, recommends using a thermal protectant before using tools to prevent the damage heat can cause. "The number one cause of dryness, breakage, and split ends is thermal heat," says Maine. "There are specific thermal protectants for wet or dry hair, and most styling products are a thermal protectant to some degree. Anything that's getting between the heat and your hair will protect it some."
If you're suffering from hair breakage, amping up your hydration is key. According to
Dr. Orit Markowitz
, board-certified dermatologist, dry and cold weather breaks the natural sulfide bonds that are holding hairs together. "This leads to straightening and damage to hair roots, which eventually can lead to hair breakage. A leave-in treatment or conditioner can help preserve the natural humidity of hair in colder months the way moisturizers help the skin in these colder, dryer environments."
Scalp
If you want healthy, manageable hair throughout the fall and winter, a thorough scalp-care routine is a must.  Dr. Markowitz notes that dandruff, which is characterized by flakes of skin on the scalp, is another cold-weather hair-care concern. "Often we get more dandruff in the colder months because we end up washing our hair less," she says. "People have a misconception that they should wash their hair less frequently in colder months, but this can worsen scalp conditions and lead to unwanted scales."
Dr. Isfahan-Chambers also notes that a scalp coated in dandruff or buildup from styling products and oil can lead to an imbalance, causing an increase in microbes (bacteria) that are harmful to the scalp's overall health. Just think about that telltale itchy feeling you get on your scalp during the fall and winter. To combat this, commit to
washing your hair
with a clarifying shampoo once a week to remove buildup, as well as doing co-washes for a mid-week cleanse. This will ensure that your follicles aren't clogged with debris (which can inhibit hair growth and lead to thinning hair).
A scalp mask is also an effective way of removing buildup, residue, and excess oil, as well as rebalancing the scalp to minimize dryness, flakes, and irritation, says Dr. Chambers-Harris. "I always recommend using a scalp scrub with natural exfoliants–such as sugar or clays—because these formulas help to gently detoxify and remove dead skin while also soothing and balancing the scalp for optimal health," she explains. You can also use a scalp rinse or serum that contains a blend of alpha-hydroxy acids and beta-hydroxy acids to help remove buildup and dead skin cells. Many formulations also come with a convenient targeted applicator so you can direct the product to hard-to-reach places, like the midsection and back, and are ideal if you have thicker or textured hair.
Shop Our Fall Hair Routine Picks:
Tackle dandruff head-on with this clarifying mask, which has a unique foaming formula. Infused with mineral-laden volcanic ash to get rid of buildup and impurities, your scalp is left feeling nourished, clean, and refreshed.
Hair masks are to cold weather season what sunscreens are to summer—essential (although SPF is truly a must year-round). Use this conditioning mask weekly to combat breakage, split ends, and damage. You'll be left with healthy, hydrated, more lustrous locks.
Between hot tools, outdoor heaters, and leftover product buildup from the summer, our scalps can feel stressed come fall. Cue this CBD-infused scalp oil, which is equal parts soothing and moisturizing. Best part? You can lather it on your body to reap the same conditioning benefits.
Hair breakage wreaking havoc on your go-to cold-weather topknot? Spritz some of this strand-nourishing spray that boasts restorative properties. Its formula calls out avocado oil and green tea as its hero ingredients, which work simultaneously to transform dry, damaged hair to a smoother, stronger result.
Maine touts this spray, as it contains frizz-fighting, anti-humidity benefits that protect strands while dousing it with shine. "It's also water-based, which makes it extremely lightweight and never greasy," he says.
"Alcohol [in beauty products] can abuse our skin and therefore our scalps, which can lead to issues with our hair. Try to find products with more natural anti-inflammatory ingredients that are less damaging," says Dr. Markowitz. We're fans of this sulfate- and alcohol-free pick by Hair Food, which lists manuka honey—an antibacterial, anti-inflammatory ingredient—as its MVP.
Need a product that can make waves against frizz? Try this heat-activated spray from Drybar that promises to provide glossy, smoothing heat-protection benefits for up to three washes.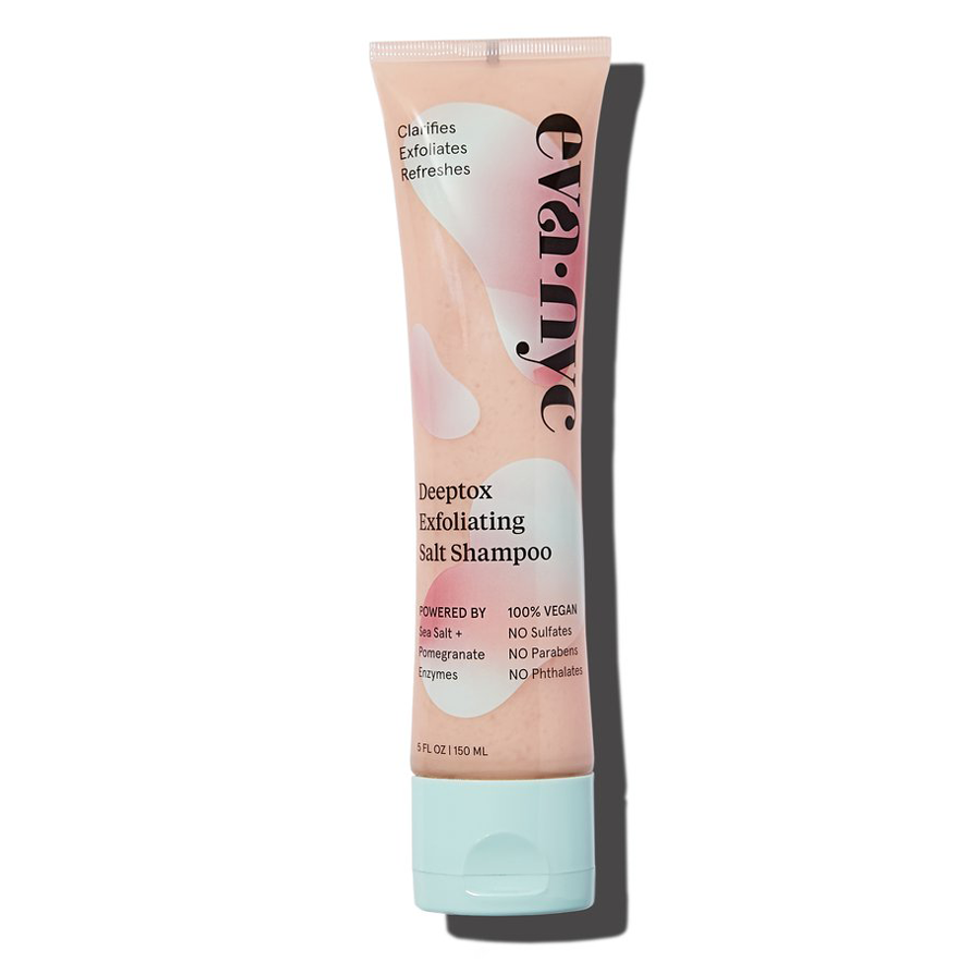 "Our scalp is really an extension of our face, and it reacts the same way our skin does during seasonal shifts," says Maine, who also points out that the health of your scalp can have a trickle-down effect on the condition of the rest of your hair. Incorporate a shampoo like this one from Eva NYC into your routine to reap the cleansing benefits of a shampoo and the exfoliating benefits of a scalp scrub.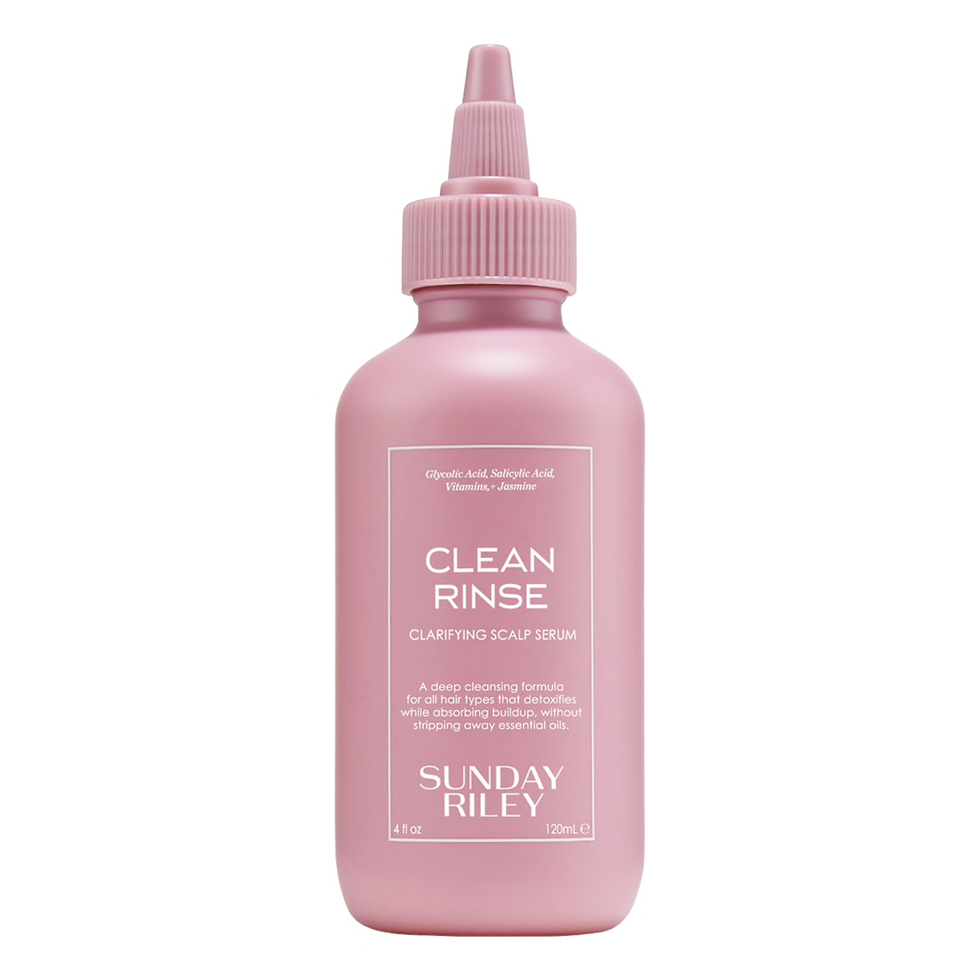 This AHA/BHA blend is perfect whether you're dealing with excess oil or are fighting itching and irritation. Follicle-clogging debris is removed, and thanks to the added niacinamide, you should see more healthy hair growth with regular use.