4 Rhinestone Makeup Looks to Try This Fall, Because You Deserve It
Here's to adding a bit of glamour to your life.
Makeup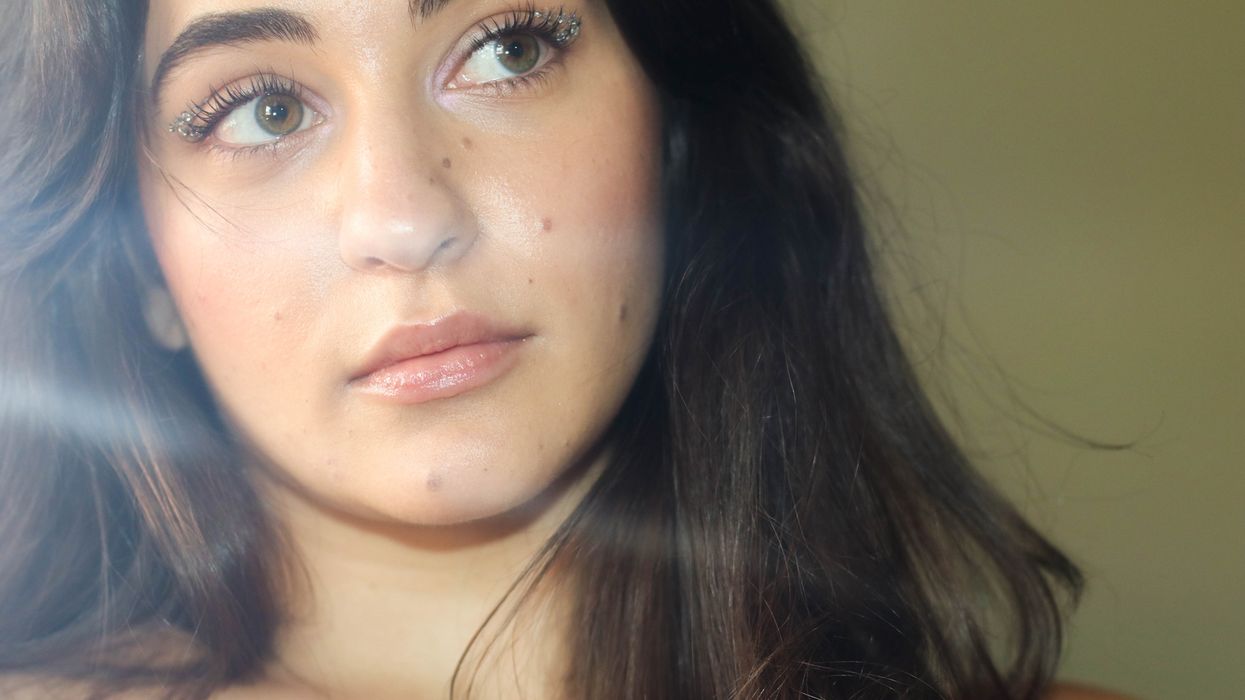 September is a bittersweet month for me. It's a time when I have to reckon with the fact that I can no longer walk around barefoot all day in a white linen dress or go to the beach every weekend. But I also love fall and firmly believe that just because the temperature is dropping, you don't have to completely forgo fun, colorful fashion or beauty looks. That's why I've not only started
painting my nails
like a madwoman, but also gluing rhinestones to my face.
You read that right.
Rhinestones are, for lack of a better word,
fabulous
 and surprisingly versatile. They can easily replace an inner-eye highlighter, create a color story all along the lid, or accentuate wings to let people know how well you've mastered the art of symmetrical liner. Plus, they're just plain fun and are guaranteed to bring you joy.
Thanks to all the amazing makeup artists I follow on Instagram and shows like
Euphoria
, rhinestones have begun to appear in more everyday looks rather than hiding away for special occasions or Halloween. With so much heaviness still in the world, it feels more appropriate than ever to add a little sparkle to our days.
If you want to up the ante of your favorite makeup looks this fall, I present to you four rhinestone-laden makeup looks to try.
---
Red, yellow, and blue are a classic combination, but somewhat unexpected in the beauty world. This look gives them a chance to shine and looks great with any eye color.
A pink monochromatic makeup look is one of my go-tos on days when I simply do not know what to wear. It brightens my face and helps me look put together, no matter how exhausted I feel that day. Join me in elevating this classic look with a few gems.
A vibrant blue liner is one of my favorite ways to add a pop of color to my look without going overboard. If you're feeling down, I promise this will cheer you up in no time.