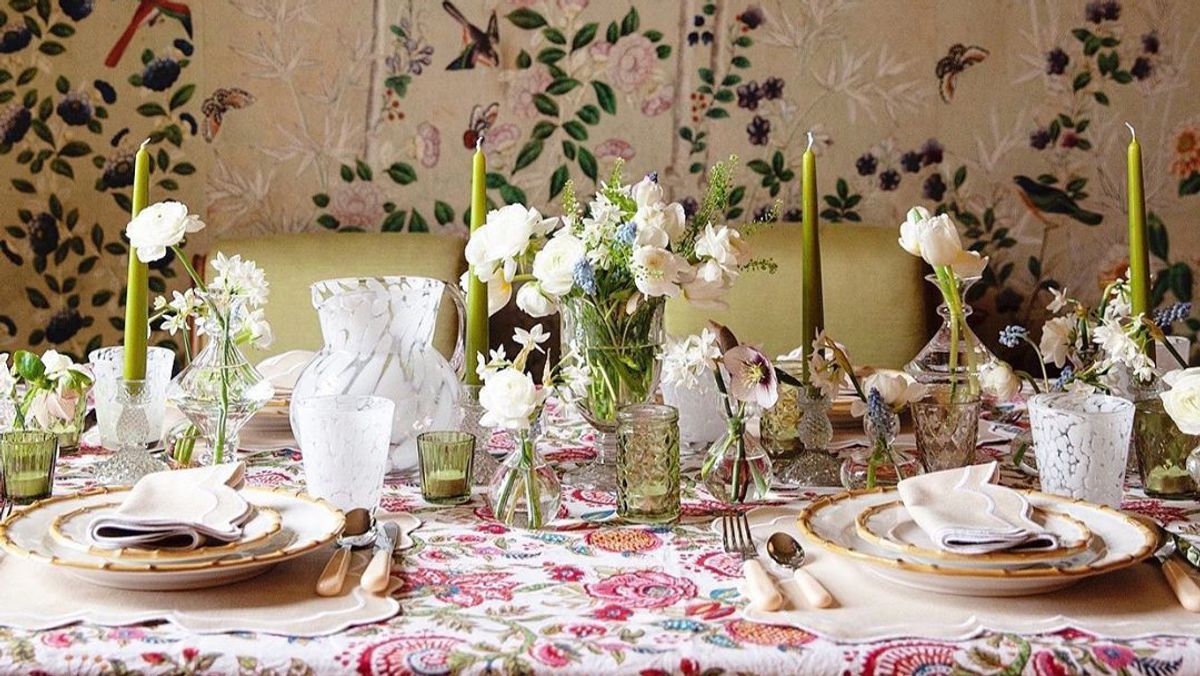 Decor
How We're Upgrading Our Tablescapes This Fall
Transform your table into the setting for a lavish soirée.
A major lesson that quarantine has taught us is to find joy in the process versus just the end goal. A new recipe has become an excuse to reconnect over cooking. A fancy cocktail is a task you look forward to in the evening. Even concocting a unique tablescape to complement said meal is a puzzle to solve—because as we all know, it
'
s not just about the food and libations, it
'
s also about the mood and environment.
While we may not be hosting at the scale we used to, that doesn
'
t mean we can't still turn the evening into a production. Plates, bowls, table linens, and serving dishes intricately fit together to create indulgent tablescapes that transform your kitchen or dining room table into a lavish soirée. Once you pick your color scheme, there are no restrictions.
---