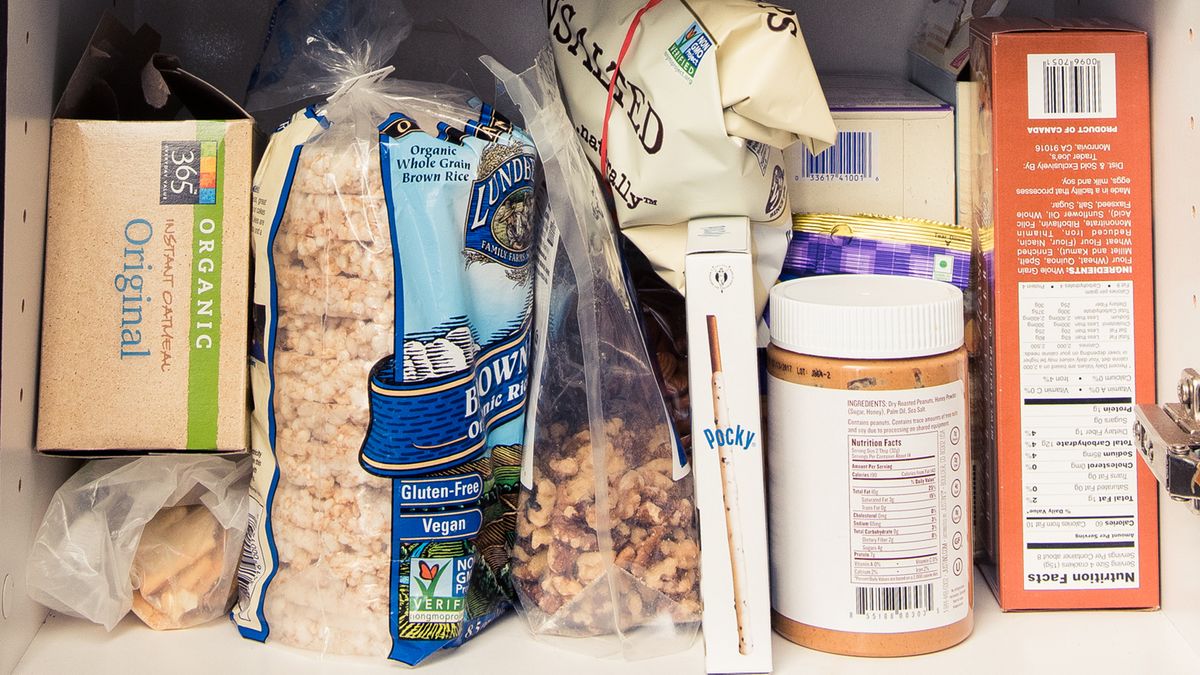 Food
Stay in ketosis and still feel satisfied. Olives, cheese, and nori chips, oh my.
Working from home provides us with an array of opportunities we wouldn't otherwise have in the office: We can
work in loungewear
, sit by our four-legged friends as we type, and hit the fridge as often as we please. Yet if you are following a
ketogenic diet
, then you know that there is only a limited amount of time before
fat bombs
stop satiating your snacking needs. So what is there to do when you're craving a bag of pretzels or the nostalgic duo of cookies and milk while following a diet that strictly forbids you from eating high-glycemic foods?
We consulted with
Jonny Bowden
, Ph.D., CNS, and author of
The Great Cholesterol Myth
(re-releasing this month, might we add), to better understand what a ketogenic diet is and the snacks we can enjoy while keeping our bodies in ketosis.
Let's back up for a moment. Ketogenic? Ketosis? What does it all mean?
A ketogenic diet consists of high-fat, low-carb foods that aid the body in burning fat on a short-term basis. "Normally, the body uses sugar and fat for energy," Bowden tells Coveteur. "But our lifestyles and our diet have 'trained' our metabolism (our cells) to expect sugar, so they don't bother much with going into our fat stores."
By eating a low-carb, low-sugar diet, the body begins to enter a state of ketosis. Bowden explains, "In nutritional ketosis, there is an insufficient amount of dietary sugar coming in, so the body literally adopts its metabolic engines to a new fuel
—
fat. At that point, it starts breaking down fat to produce ketones, which turn out to be [an] absolutely terrific source of energy that the body uses just as well, if not better than, plain old glucose (sugar)."
This causes a person to burn a significant amount of stored energy by slightly altering their diets. It is important to note that if you do indulge in a carb- or sugar-heavy meal, you will break the process of ketosis, and your body will immediately begin to use the ingested carbohydrates as energy. Keeping carbs at about 50 grams a day should provide your body with the necessary energy it needs—because, biologically speaking, we all
need
carbohydrates, fat, and protein to survive in good health—to maintain a fat-burning state.
Now, does this mean you'll have to prepare to say goodbye to your last slice of pizza forever? Absolutely not. Bowden explains the beauty of the diet is that it
'
s up to the individual. He states, "People have successfully followed [a ketogenic diet] for years, and it's likely some of our ancestors were on [this diet] most of the time. But you can also do 'intermittent keto,' where you cycle in a month of keto every season or so."
He then explains that an individual can most certainly follow a ketogenic diet during the workweek and have the weekend as a time to indulge in their comfort foods and drinks. The key to following any diet healthily is allowing moments in your week where you enjoy your favorite (and not-so-keto) meals. If you are feeling like having an extra round of dessert one day, then by all means, go forth and enjoy, judgment- and regret-free.
Bowden recommends this diet to anyone and everyone; however, as with any new regimen, routine, or diet, make sure to consult with your physician before diving into the keto lifestyle. Here are some savory and sweet snacks to consider while keeping your body in ketosis.
---
Savory
Bowden reveals that snacks like olives, nuts, and cheese are high in fat and extremely satiating throughout a busy day. Yet if you are following a ketogenic diet and find yourself waxing poetic for a bag of potato chips, consider these salty and savory options for those light bites in between meals.
Sakara
Annie Chun's
Moon Juice
Doctor in the Kitchen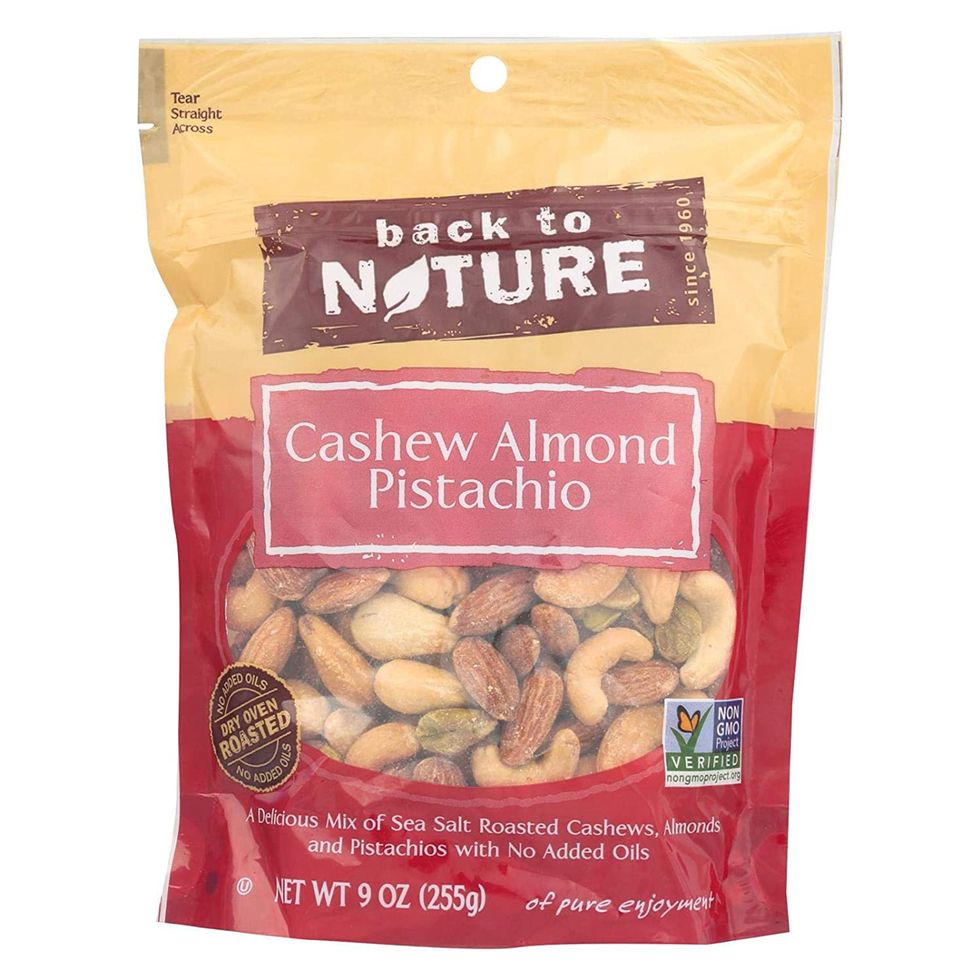 Back to Nature
Sweet
Fruits are like nature's candies, so it is advisable to refrain from eating sugary, over-ripe, and dried fruits while maintaining ketosis. Bowden recommends snacking on berries, "the fruit least likely to knock you out of ketosis (for most people)." Yet we must admit that there are moments when an apple simply cannot stand in for a slice of apple pie. Here are a few options to consider if your sweet tooth demands some attention.
highkey
BHU Foods
Lenny & Larry's
Love Good Fats
Keto Pint