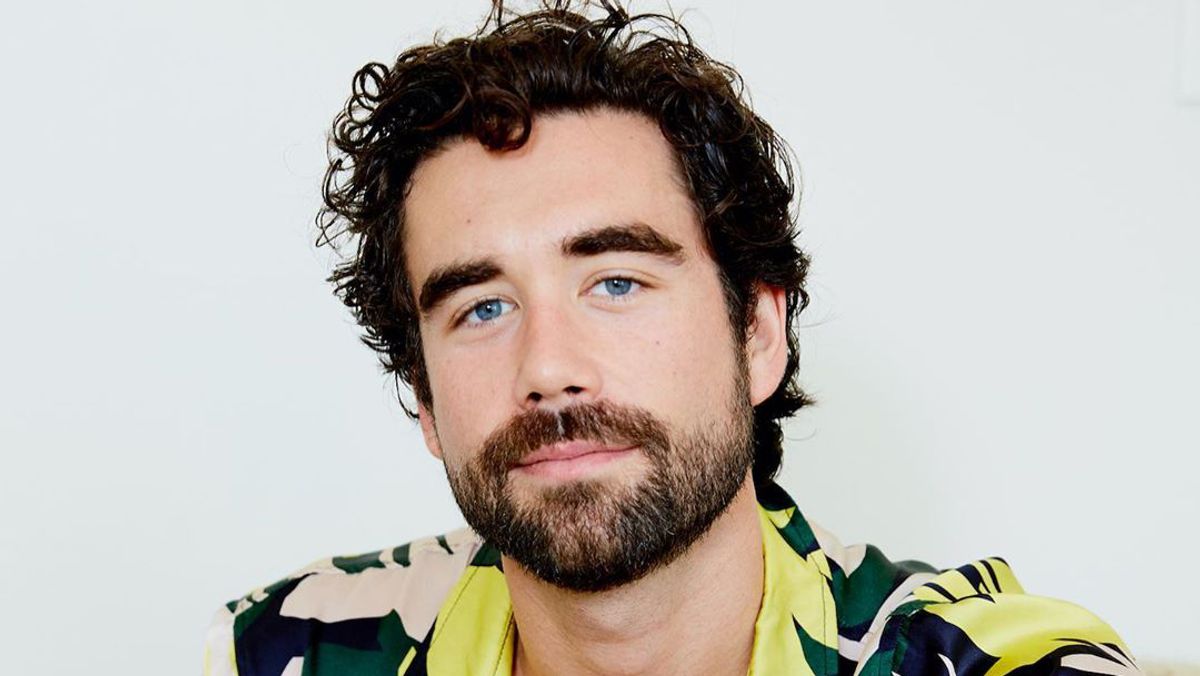 Food
This sweet-savory combo is worth a try!
In this episode of In the Kitchen, we tag along with Gabe Kennedy, chef and founder of the supplement brand Plant People. Kennedy has traveled the world searching high and low for amazing and authentic fares—it's safe to say his passion is clean eating, and his Instagram is a wealth of information for those seeking a cleaner diet. Luckily for us, he breaks down one of his favorite dishes and why we all need to try our hand at it. Check out his video below.
 

Gabe's Favorite Dish
"Tomagoyaki and rice is a dish I could eat literally every day—it was love at first bite with the sweet-savory combo. The addition of pickled vegetables and avocado adds textures and distinct flavors. I enjoy being able to eat this as a rice bowl, or even better, utilizing the components to make hand rolls!"
---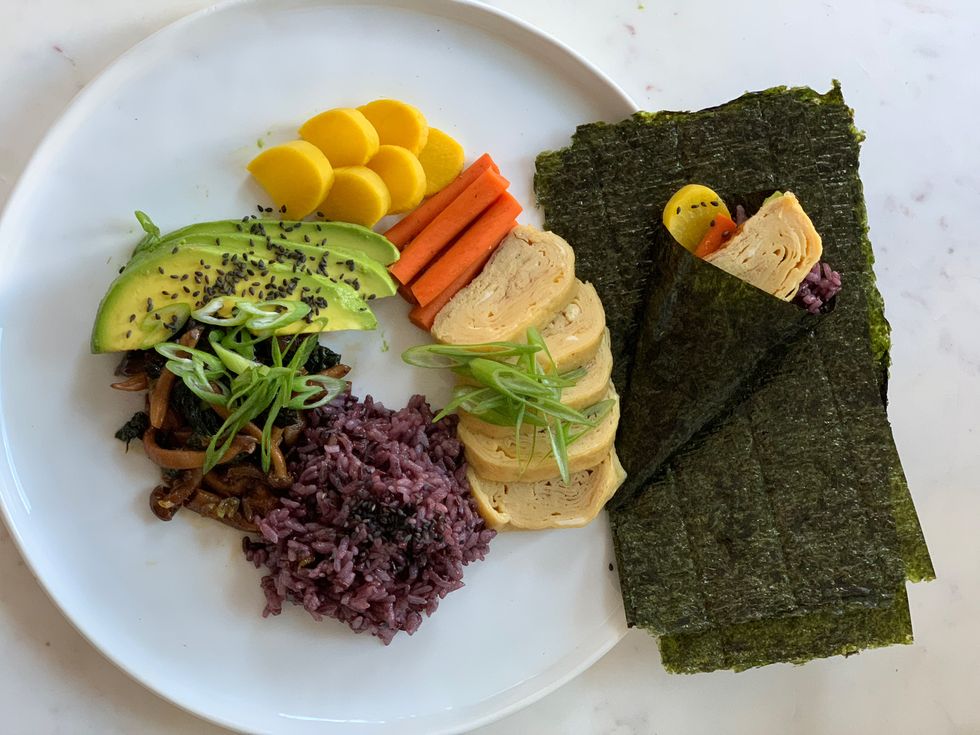 Photo: Courtesy of Gabe Kennedy
Tomagoyaki (Japanese rolled omelette)
5 eggs
3 tbsp dashi
1 tbsp sugar
2 tsp mirin
2 tsp sesame oil
oil for pan



Directions:
1. Whisk all ingredients together.
2. To cook: Heat a well-seasoned pan (nonstick, cast iron, or tamago pan) over medium heat.
3. Coat pan with thin layer of fat (butter or oil).
4. Pour a thick layer of egg into pan, and when congealed, roll the egg to the front of the pan. Slide egg to back of the pan (where your handle is) and add another layer of egg. Be sure to lift the rolled piece to allow egg to flow underneath. When egg is solid, roll again.
5. Repeat process five times or until there is no more egg.
6. Remove from pan and gently press into log shape. Allow egg to cool.
Glazed Mushroom and Kale
1 bunch kale, chopped
1 bunch brown beech mushroom
1⁄2 bunch scallions, sliced
2 tbsp soy sauce
2 tbsp rice wine vinegar
2 tbsp dashi (or veg stock)
1 tbsp sugar
2 tsp sesame oil



Directions:
1. In a sauce pot, add mushrooms and all seasonings.
2. Allow to slowly simmer over medium heat until the mushrooms are soft and the glaze is slightly thicker, about five minutes.
3. Add in the chopped kale, and continue to cook until slightly wilted.
4. Remove from heat and taste.
Purple Rice
2 cups short-grain white rice
1 tbsp black rice
2 cups + 1 tbsp water



Directions:
1. Wash rice until water runs clear.
2. Add rice to pot; add water, bring to boil, cover and simmer for 15 minutes.
3. Remove from heat. Let steam for 10 minutes, then fluff with a fork.
Pickled Vegetable Garnishes
pickled burdock root, ⅛ cup
pickled daikon root 1⁄4 cup
1⁄2 avocado sliced
4 scallions, sliced on bias
nori sheets (to make hand rolls)