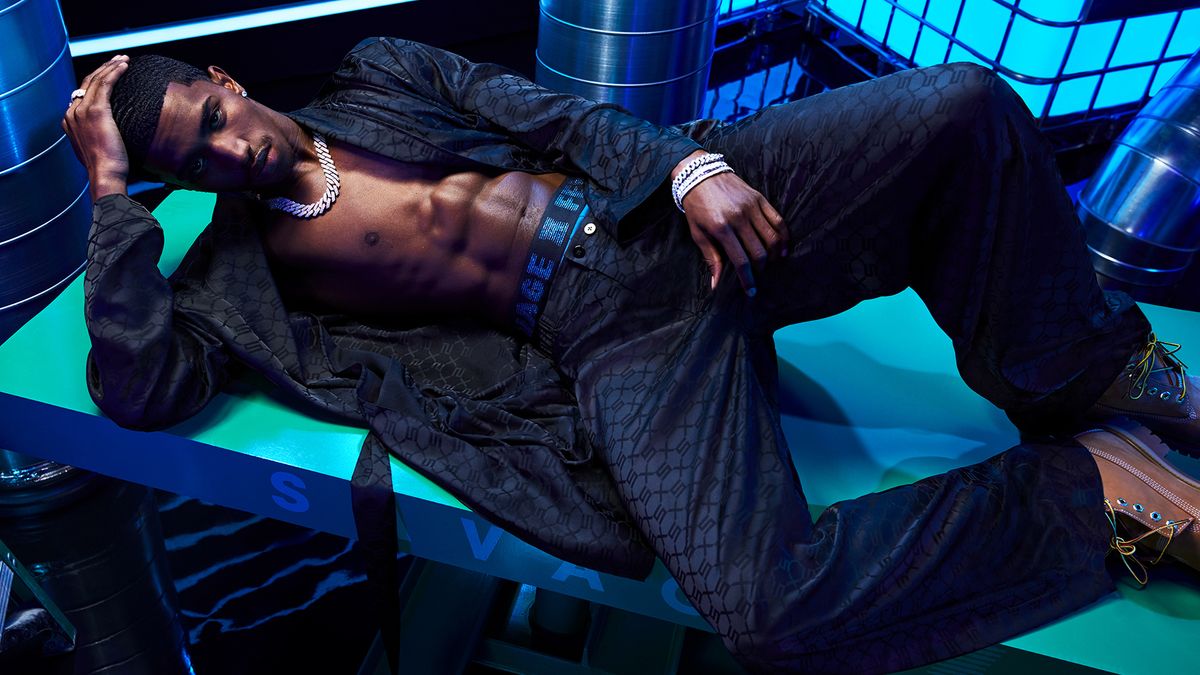 Celebrity
Christian Combs Is Coming for His Father's Crown
Music's royal talks Rihanna, stunting on Rodeo Drive, and his last night with New York's favorite, Pop Smoke.
When an artist finds themselves on the cusp of superstardom—balancing projects and press, navigating credibility and clout—a profiler might remark that "it's been a year" for said talent. For
Christian Combs
, it's been a little longer than a year. It's been a lifetime.
We know this because Combs was just 11 years old when he hit on the biggest pop star in the world. A 19-year-old Rihanna was across the room at a New Year's Eve party thrown by P. Diddy, Combs' father. Combs recognized her as the girl from "Umbrella." In real life, she lived up to the hype. So Combs struck up a conversation with the young star. After "she showed a lot of love," he asked for her number.
"I only told the most special friends that I had Rihanna on the line," the now 22-year-old recalls over a decade later, speaking from his home in Beverly Hills. "I had to pull up on her, I needed to shoot my shot."
---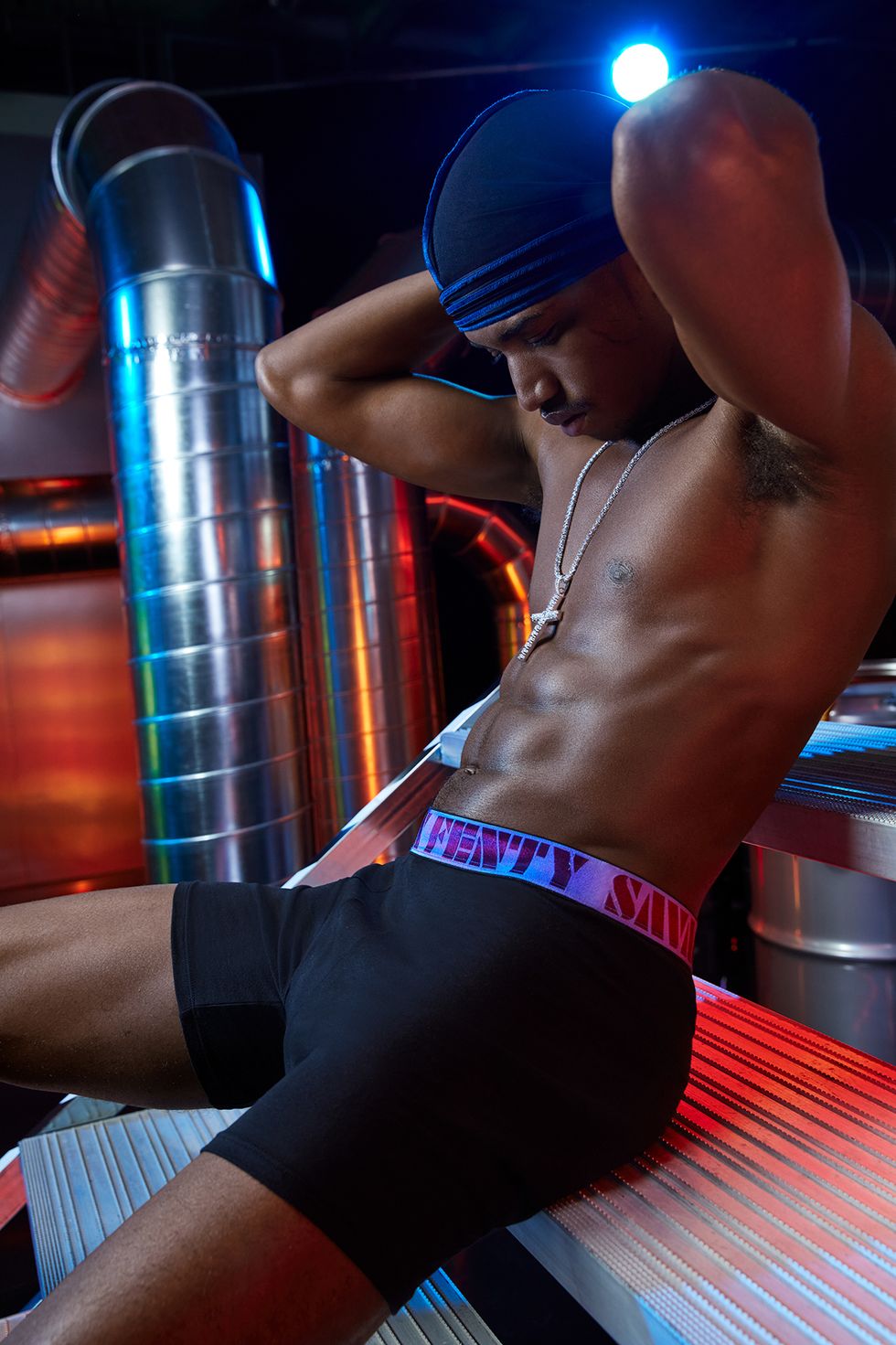 Photo: Dennis Leupold
More recently, it was Combs' turn to be approached by Rihanna. Fresh off the successful launch of her makeup, clothing, and lingerie brands, it wasn't going to take the young mogul long to enter the men's market, and Combs was the perfect collaborator. After he modeled in the
Savage X Fenty
presentation at Barclays Stadium last year, discussion of a men's underwear line under the brand began.
It might have been his work ethic that made Combs such an appealing partner to Rihanna. It would have been too easy for Combs to coast off his famous family; he chose instead to become a true renaissance man. This month the model and rising rapper, known professionally as King Combs, has been climbing the Hot 100 while preparing for the release of his own fashion line, Seven Thirty. Amidst his own ventures, he remained dedicated to ensuring his Savage X Fenty collection was the purest manifestation of him. As such, Combs rejected the monochromatic autumnal palettes offered to him by Savage X Fenty, opting instead for electric blues, pastels, and glitter.
"I had to switch it up, because it's my swag, it's hip-hop," Combs explains. "Men's fashion needs to be more diverse. We want to be able to express ourselves and have more freedom. Men just don't feel free in their clothes. I recently found myself in the women's aisle looking for a jacket because there was just more color. It's all about how you pull it off."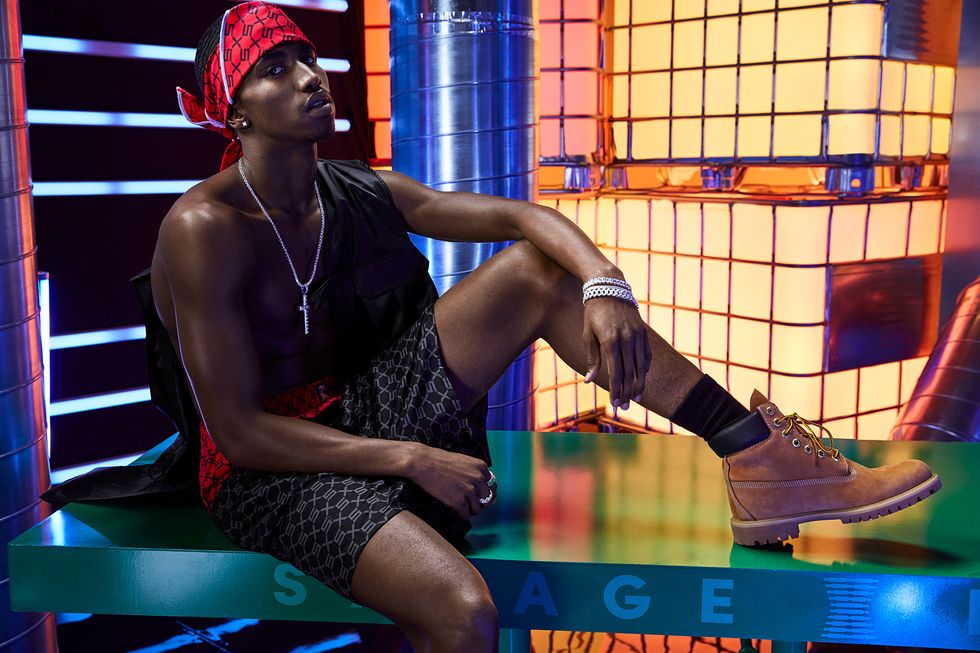 Photo: Dennis Leupold
Seven Thirty fills in the gaps. The brand's gender-bending debut collection includes leathery puffer jackets with Western-inspired detailing, bright silks, and, true to form, lots of color. The rapper draws inspiration from an array of style icons, among which, of course, is his father. He similarly admires A$AP Rocky and Michael Jackson, subscribing to the trends of the late '80s more than any other era. He thinks he might try the crop-top trend next ("that's swag").

"I like guys who express themselves to the max," he reveals. "When Young Thug wore a dress, that was a big fashion statement. I like that. It's not about flamboyance, but I like people who are out-there."

Combs received several compliments when he wore his favorite Savage X Fenty design, the robe set, for a day of shopping on Rodeo Drive. Even though he was shirtless beneath the monogrammed satin, "no one even realized I was wearing pajamas." What can he say? It's all about the swag.

"I approach music and fashion the same way," he says. "Something will inspire me, and then I want to inspire others. I want to make clothes that you see on someone and have to go buy them. Or make a song that you hear and then need to go listen to it."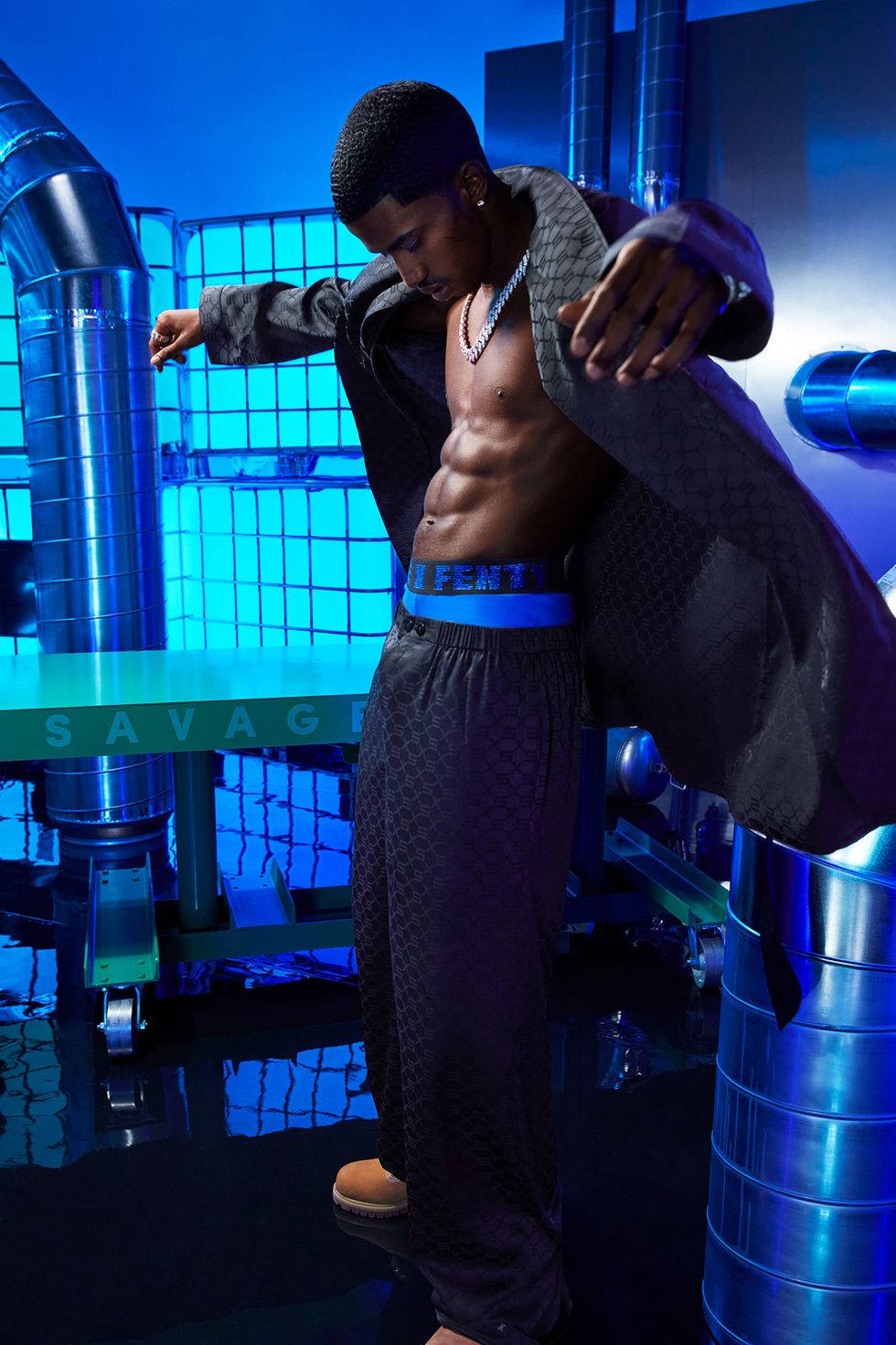 Photo: Dennis Leupold
At the moment, that song is "Diana," a dual effort with New York rapper Pop Smoke, who passed earlier this year. The track has become a TikTok favorite, garnering millions of listeners since its release in July—all prior to the unveiling of its accompanying video ("coming soon"). The song is particularly meaningful to Combs, who reveals he spent Pop Smoke's last night with him prior to his murder.
"I was the last artist ever with him, I was there during the night of. It's crazy. I'm just glad I got to spend that time with him. It was such a blessing to share that moment with him. It's so special for me to collab with him and that he's from where I'm from, New York."
One quick Instagram scroll reveals Combs' proximity to the greats of almost every industry—Rick Owens and Rae Sremmurd make an appearance, even the late Kobe Bryant can be seen rubbing shoulders with the young star—all of whom, Combs says, heavily influence his creative process. After modeling for Dolce & Gabbana, he wants to further find his feet in luxury fashion, foreseeing a partnership with the Virgil Abloh
–
helmed Louis Vuitton.
With quarantine halting Combs' globe trotting, he's had the time to take stock. In the many months in lockdown, the young multi-hyphenate has come to realize what he wants: world domination, of course. He hopes his Rihanna alliance will eventually eclipse a sole fashion collaboration. Considering the relationship is over a decade in the making, it would be only right that they reconvene in the studio. In the meantime, Christian "King" Combs is going to continue to juggle his two passions—and make another lifetime worth of memories in the process.
After all, it's all about how you pull it off.
Photos: Dennis Leupold
Want more stories like this?
Orville Peck Is the "Show Pony" with Sincerity
Hitmaker Murda Beatz on Finding His Style Through Song
How Comic Benny Drama Became Queer Culture's Crusader