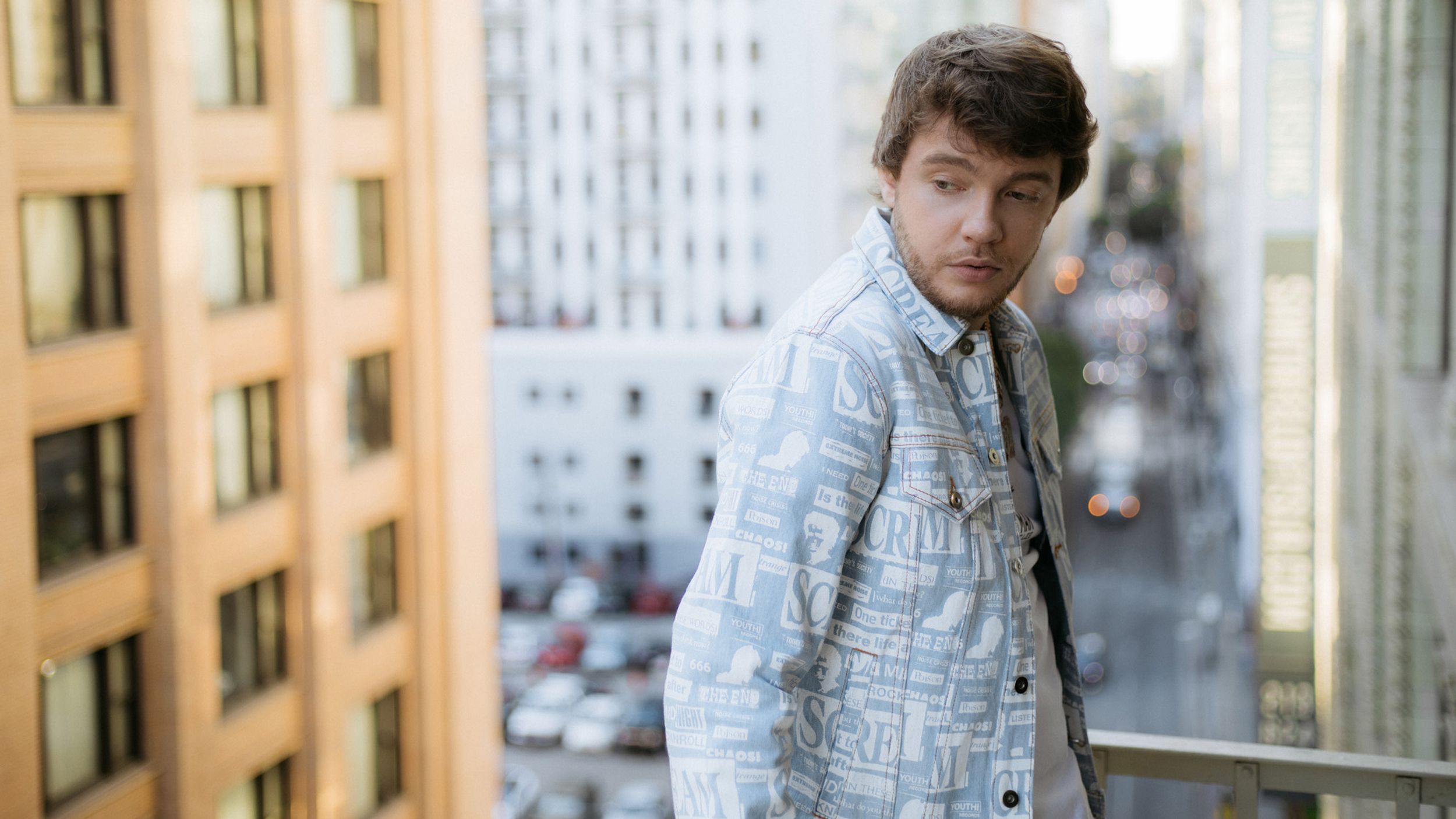 Fashion
The 26-year-old producer opens up about his life and style in the game.
It's been nearly 10 years since producer 
Murda Beatz
started working on the craft that's made him one of music's biggest names. Emerging from obscurity on the internet as a teenager far removed, the artist might have been raised in Canada, but he was made in hip-hop. He's credited on smash hits like Migos' "MotorSport" and Drake's "Nice for What" and recently dropped a new single called "Doors Unlocked" featuring Ty Dolla $ign and Polo G. Outfitted in breezy pastels and decked in diamonds, the artist is embracing a look born from aspiration and success. On his 2019 debut single, "Shopping Spree," Murda Beatz went all out alongside featured artists Lil Pump and Sheck Wes in a video that saw the trio taking retail therapy to new levels. As he continues to evolve, the artist opens up about manifesting his world through music and the style that's followed suit. Now the 26-year-old hitmaker's branching out and stepping into his own rhythm.
---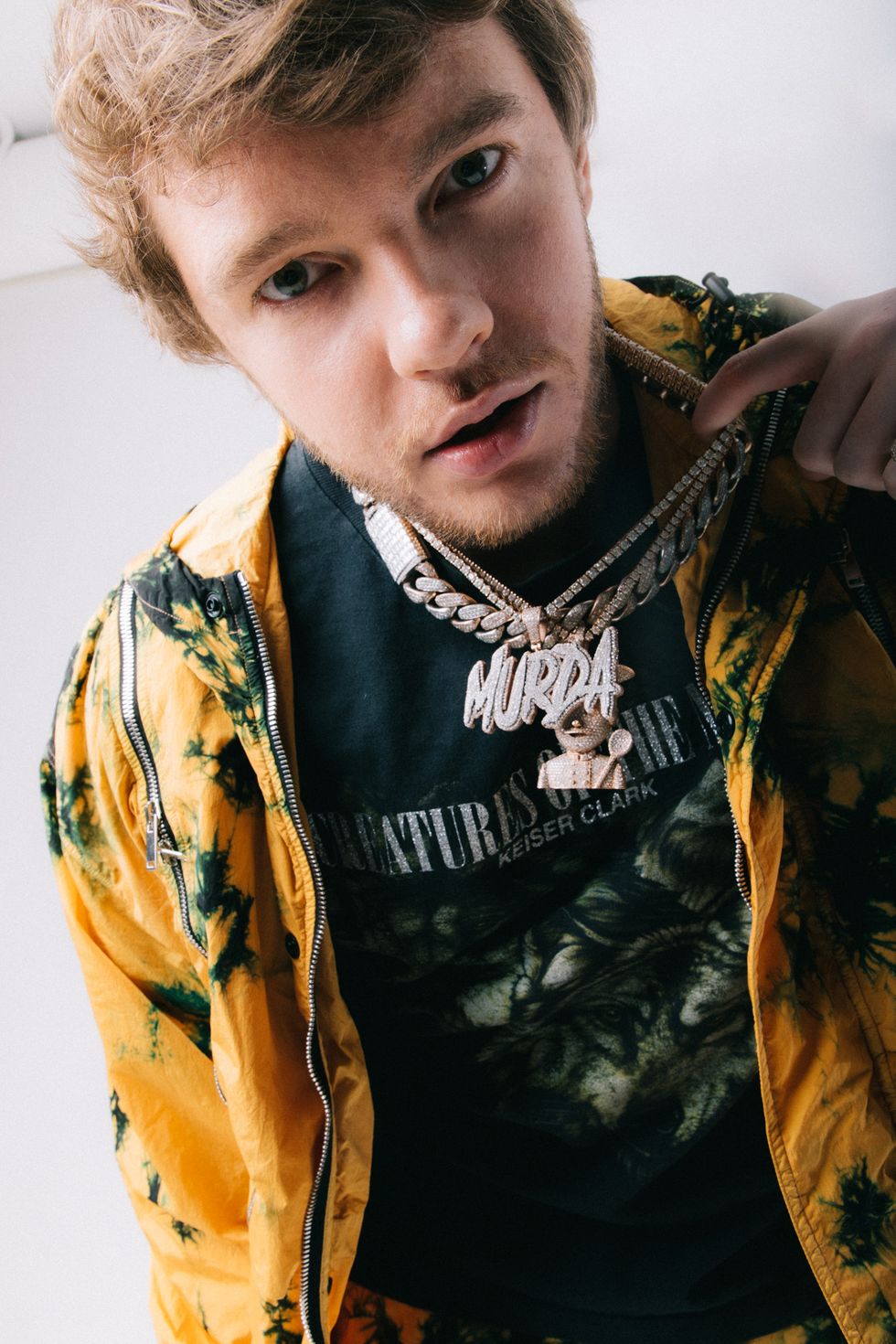 Photo: Bry Chong
When he first fell in love with rap music and started sharing beats under a music moniker from his town in Niagara, there were, naturally, some critics. "People would say I'm just a white kid from Canada, so I can't make gangster rap music and trap music," he says. Putting his musical upbringing playing the drums to good use, the producer quickly gained traction, letting the music speak and carving out a lane for himself. Some of his favorites were quick to notice, and after meeting some of his inspirations across the country, the artist found himself in some rooms his teenage self could only have dreamed of. By the time "Pipe It Up" was released by Migos in 2015, Murda Beatz felt like he had finally arrived in a major way.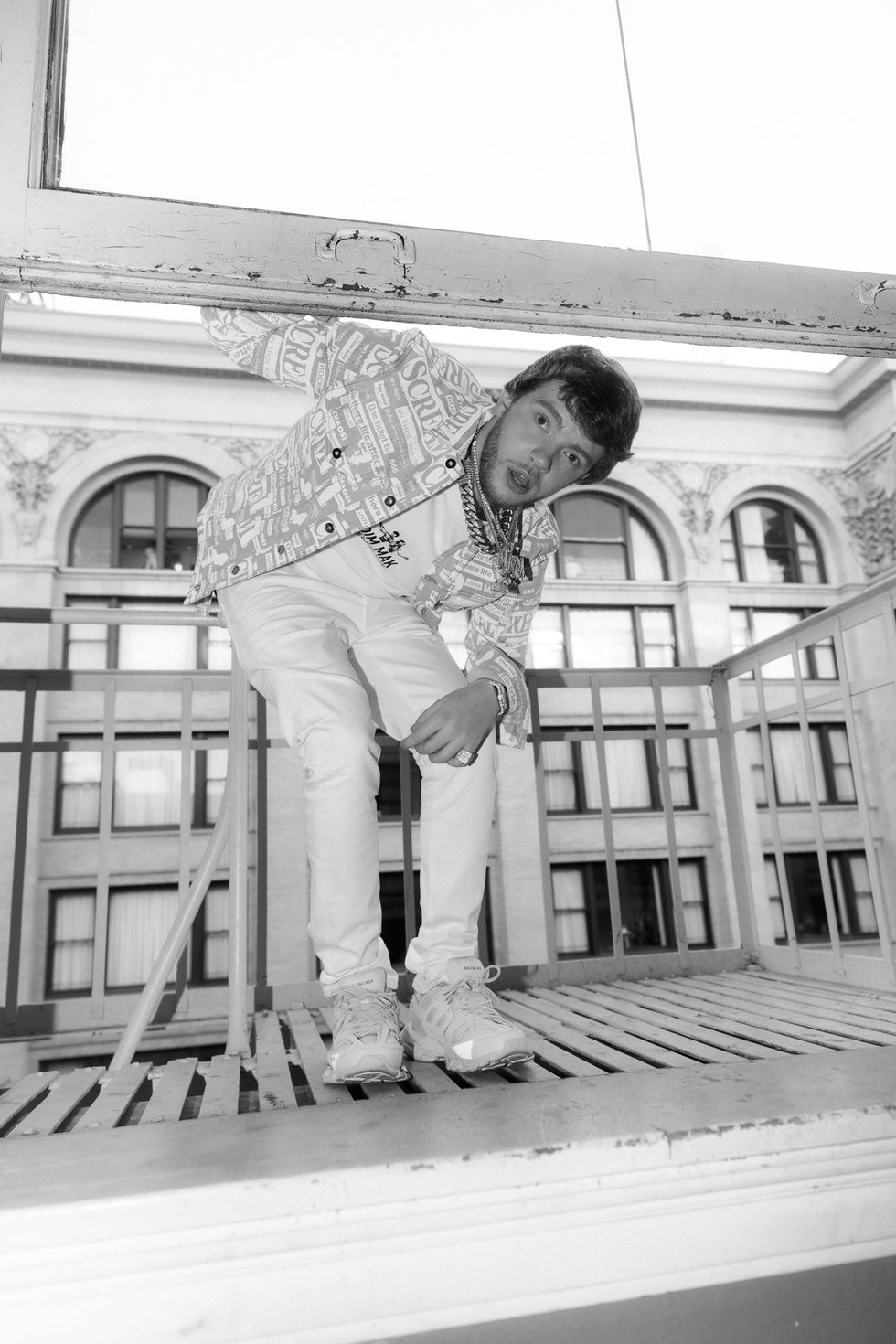 Photo: Bry Chong
As an ongoing evolution, Murda Beatz approaches his style like his music: following his gut and doing what feels good. "I remember I bought these gold Maison Margiela shoes, the ones with the straps that look kinda like sci-fi spaceships? When I bought those, I used to wear them every day. I used to think that was so cool," he says. While there are some other key accessories that have made the artist feel fully realized over time (he was the "only kid in [his] high school with a Gucci belt"), he has since become better-known to have a penchant for diamonds. "The first thing that made me feel like Murda Beatz was this $800 chain I got from this jeweler in Buffalo," he says.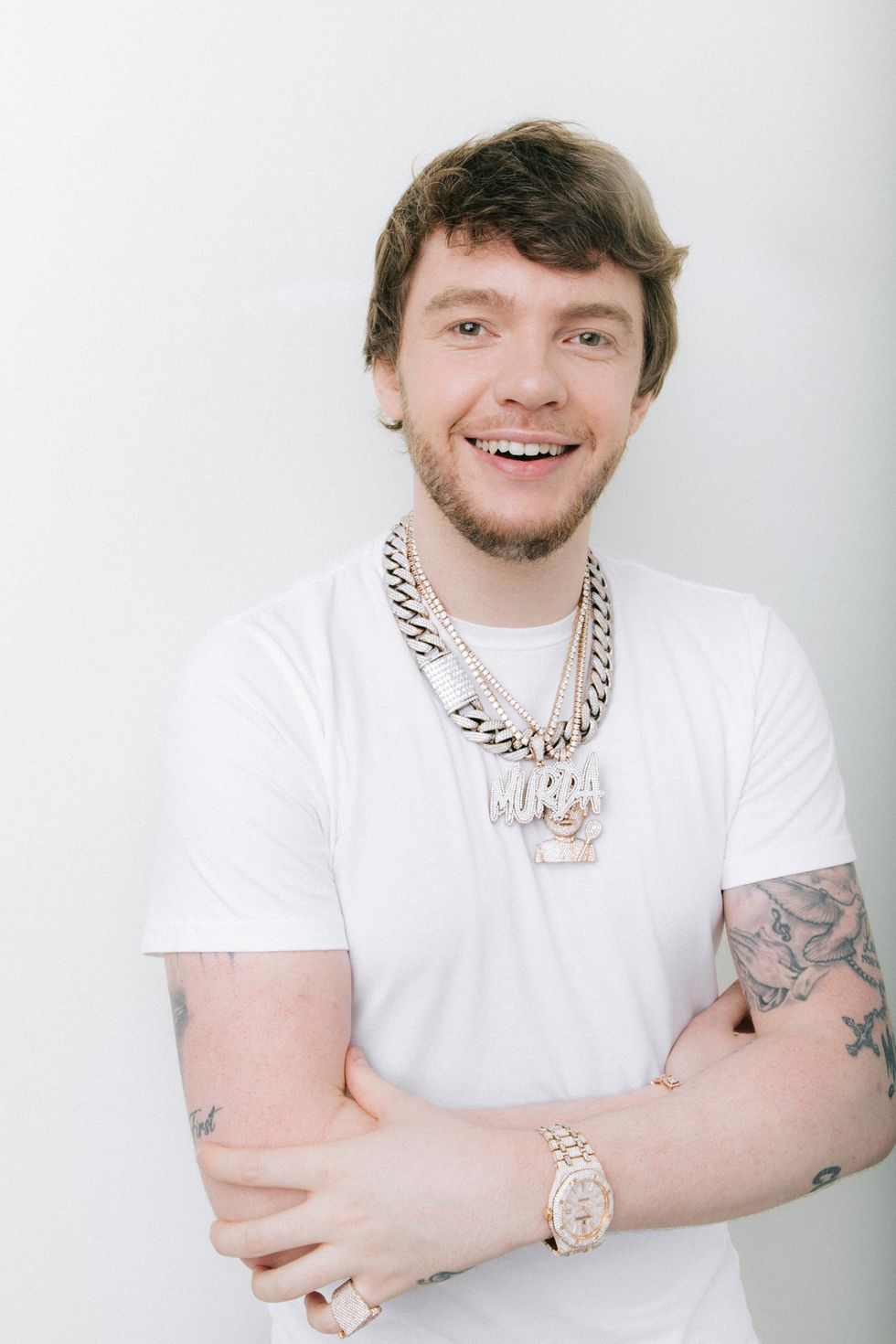 Photo: Bry Chong
Even though bling has existed as a rite of passage in hip-hop since the start, the producer has his own philosophy about this expensive taste. He's contemplated the idea that pressure creates diamonds and found, through experience, that the same is true in reverse. "I feel like I've been through a lot of things that would break most people, but they made me who I am today. After everything I've been through, I'm buying diamonds, and the diamonds make pressure because when you're at the top of your game, people have high expectations of you and you have to maintain that," he says.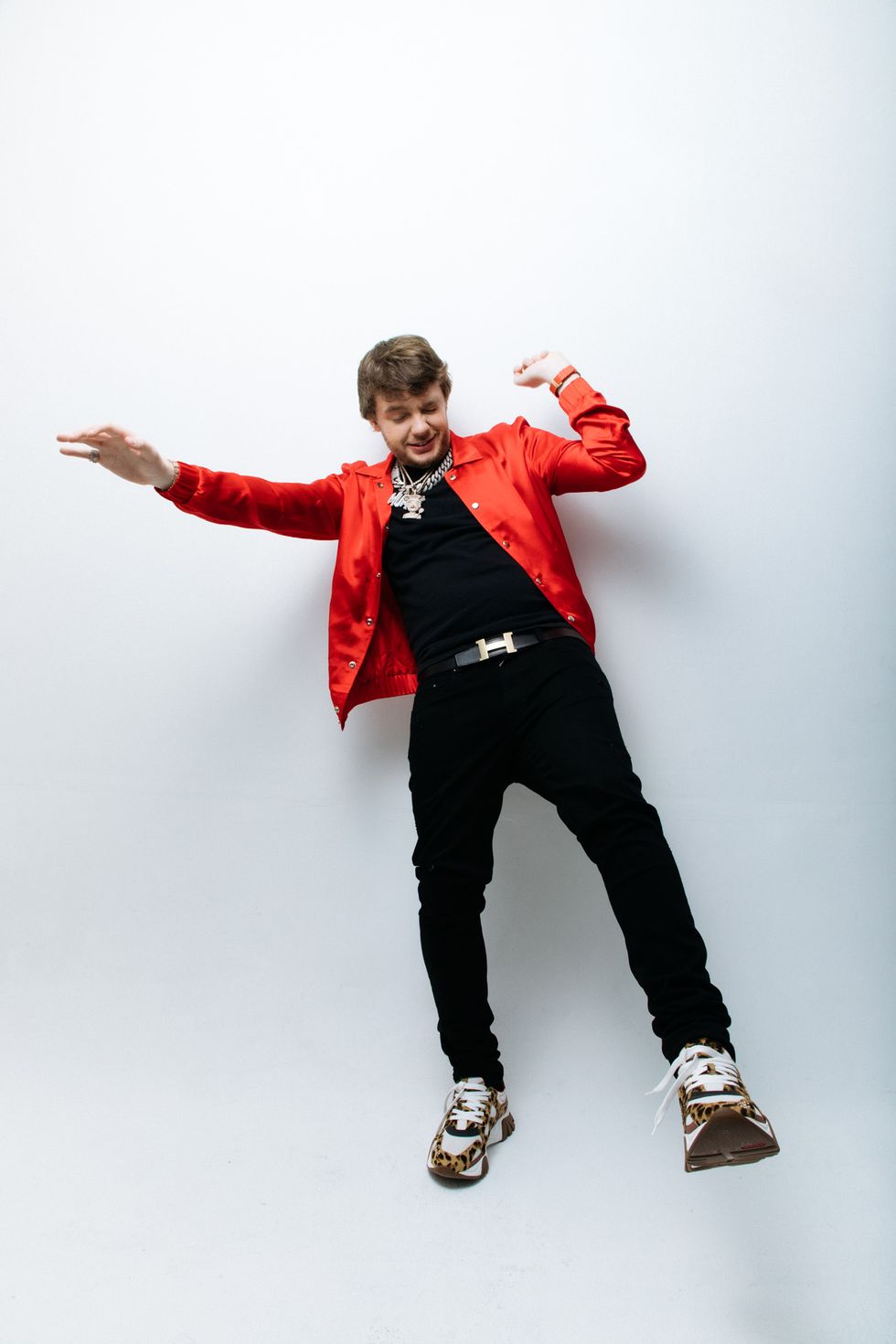 Photo: Bry Chong
If there's any pressure surrounding the release of a solo project later this year, it's only in narrowing down the options. With a wide range of past collaborators and some new ones to choose from, the producer's evolution is fully under way. "I'm listening to a lot of new music. I'm in a new bag," he says. On the recently dropped "Doors Unlocked," the producer leaned into his feelings now. "I was really excited to drop that record, and it wasn't a club record—I just wanted a feel-good record that people could be doing whatever they're doing to during this crazy time in the world and have a nice record that they can enjoy listening to," he says. Luckily, life in quarantine has presented a return to form for the producer, whose career started off working in solitude and obscurity. "It's given me the opportunity to kind of get back to my roots and where I started making music at home by myself." Pausing from a consistent life of touring that usually means working on the road or between dates, the time at home and reset has made for the production of some "life-changing records" to come down the pipeline.
Photos: Bry Chong
Want more stories like this?
Why Jidenna Believes Pan-Africanism Is More Important Than You Think
How Pianist Chloe Flower Became Our Pied Piper
Orville Peck Is the "Show Pony" with Sincerity