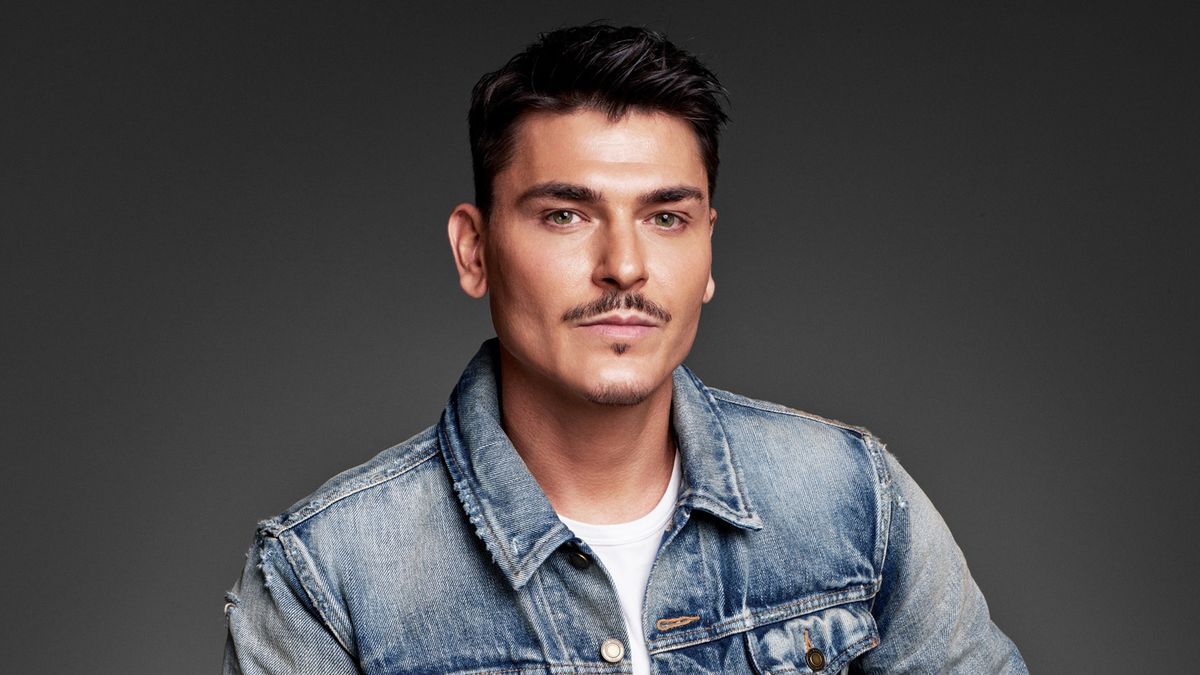 Makeup
You can finally shop the Kardashian-favorite makeup artist's new products.
One of the big, eyebrow-raising questions surrounding celebrity makeup lines is often that of authenticity. And nowadays, that includes more than just your
"
typical
"
celebrities. Honestly, anyone with a certain number of Instagram followers is offered the opportunity to slap their name on a product—which can result in some, shall we say, *lackluster* launches.
All this to say, that is not the case for
Mario Dedivanovic
(most often known as the man behind Kim K's razor-sharp contours) and his new MAKEUP BY MARIO collection. Launching today at Sephora and
makeupbymario.com
, the brand is the result of Mario's 20-year career in makeup—which, conveniently, started on the floors of Sephora. (Talk about a full-circle moment.)
In fact, Dedivanovic took on zero outside investment to create the brand—it is entirely self-funded. "If this doesn't work, I'm going back to my parents' house," he joked on a recent Zoom call with members of the press. We don't think he needs to worry.
The artist has been intimately connected with every facet of the brand during its three-year development process, from formula to pricing (which he was determined to make affordable). "MAKEUP BY MARIO is my passion and love for makeup artistry encapsulated in a very intentional collection," he explained via the brand's press release, "crafted to deliver a luxury and professional makeup experience that isn't precious. Everyone should have access to the very best quality formulas. That is so important to me."
Each product is connected to his personal philosophies on makeup artistry, telling Coveteur, "All the products and elements are like my little babies I've been nurturing and watching come to life. To see it come out like this feels surreal, incredibly rewarding, and like a dream come true."
Of all the various combinations of products to debut with, Dedivanovic centers his collection on the eyes. He explains that makeup artists tend to fall into two categories: those that start with the base, and those that start with the eyes. He does the latter. "It was a natural instinct to shape the collection in the same order I approach applying makeup to the face."
In last week's Zoom meeting, Dedivanovic walked beauty editors through the entire 21-piece collection, revealing his inspiration, application tricks, formulation choices, and more. Without further ado, here are some of the most essential insights into the six key product categories.
---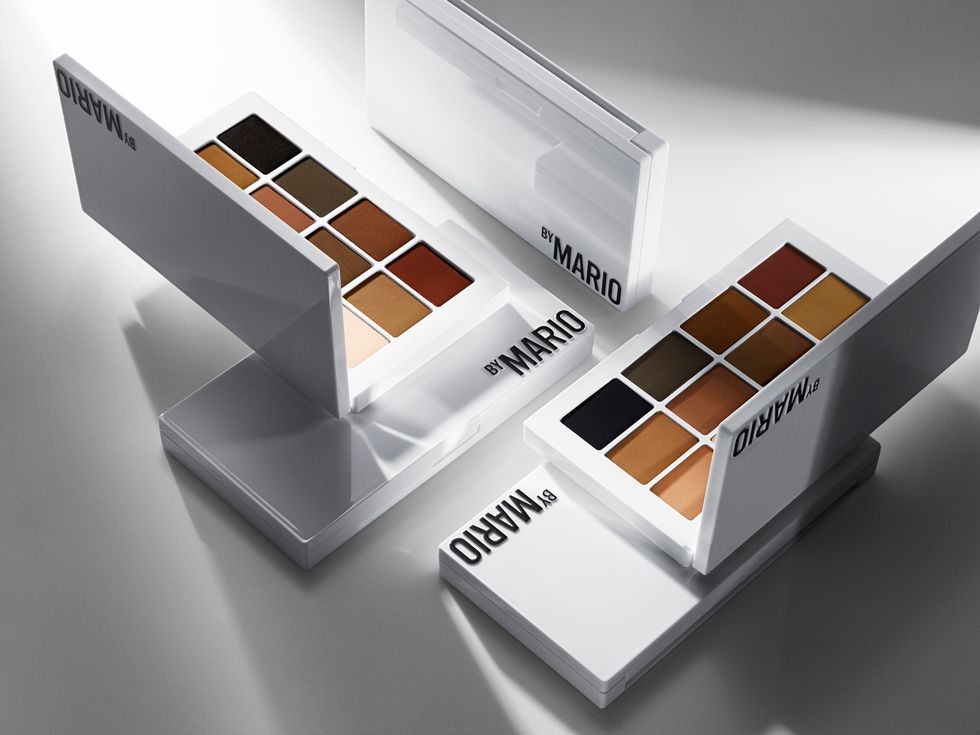 Photo: Courtesy of Makeup by Mario
Master Mattes Eyeshadow Palette

The 12-shade Master Mattes Palette is directly inspired by human skin tones and was the first product Dedivanovic developed for the brand. "It's inspired by a technique that I've done for many years, where I shape and contour the eyes using varying shades of foundation or concealer before I apply eyeshadows," he explains. "I wanted to do my dream matte palette that is consistent [with] those techniques. I did a lot of research on the different pigments that we have in our skin tones."

The black shade, in particular, he notes, is five times blacker than the typical black standard eyeshadow out there. "You'll notice also that there is a little bit of a translucency to them that mimics the way human skin has a translucency to it. So these are not extremely pigmented eyeshadows because I tend to not love those. I feel that they can be a little hard to work with sometimes." We're also partial to the deep burgundy and lush caramel shades, which are ideal for fall.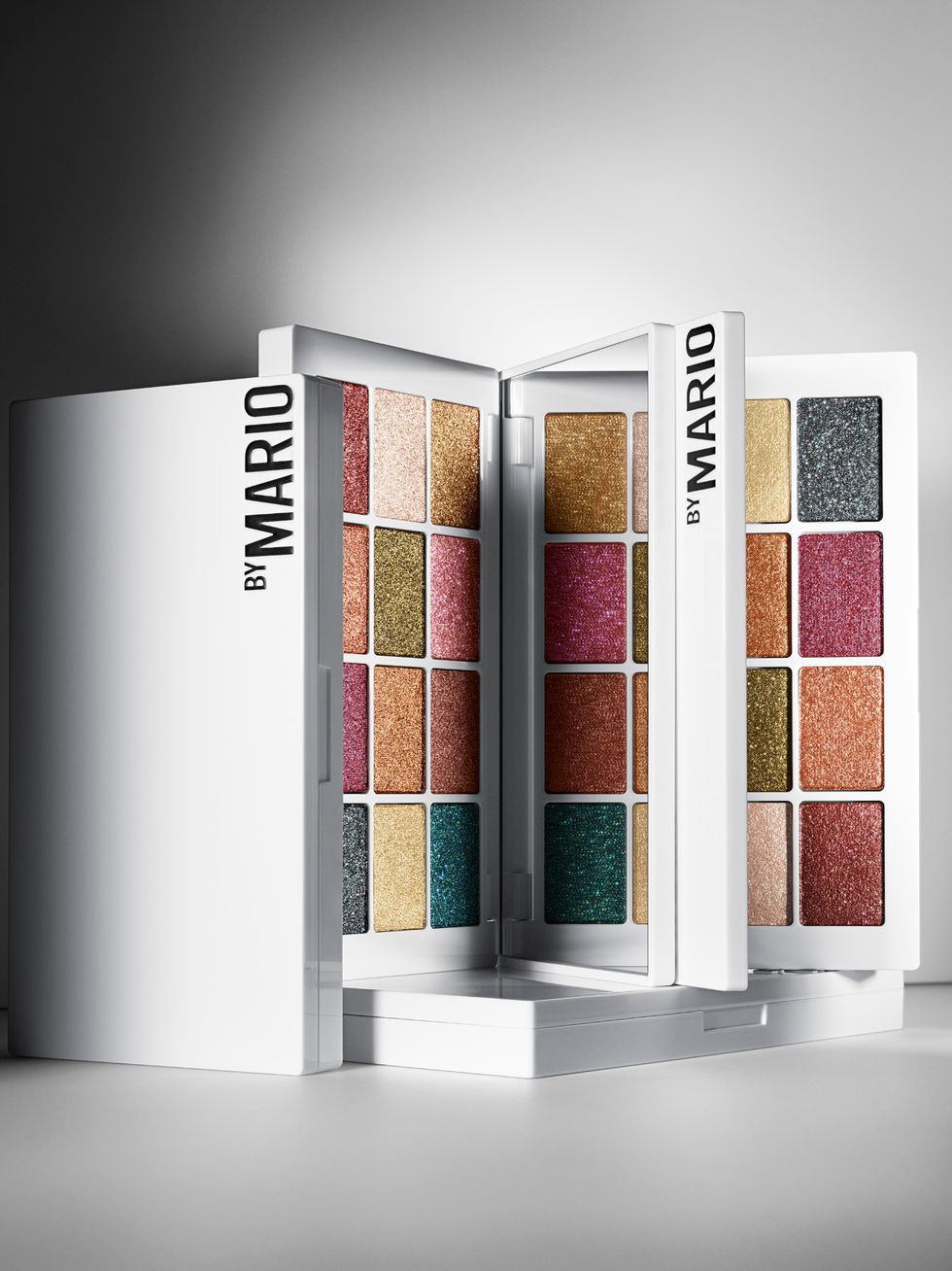 Photo: Courtesy of Makeup by Mario
Master Metallics Eyeshadow Palette

"This is a very creamy formula that's a blend of powders and creams," he explains of the 12-color palette. "It's very easy to use with just a swipe of a finger on your lid for a quick application." He notes that he "wanted to separate my products by texture because, as an artist, I was always trained from the very beginning, from 20 years ago, that you always separated your mattes and your metallics your metals—and that's the way you packed your [makeup] bag as well."

While deciding on the colors for the palette, Dedivanovic sought inspiration in an unlikely place—human organs. Yes, you read that right. "I'm a bit of a geek and I like to go very in-depth [for my] research, especially things that involve nature or our bodies," he says. "So for the Master Metallics, it's representative of the shades that are within all of our bodies on a microscopic level." He revealed that this palette can be used wet or dry with a brush and with a finger, "but my favorite thing about this one is that it's just so fast and easy to just do a quick swipe." We can attest that tapping a thin layer onto your eye, especially with the sparkly turquoise or rose shades, gives you that perfect pop of color to light up your whole face.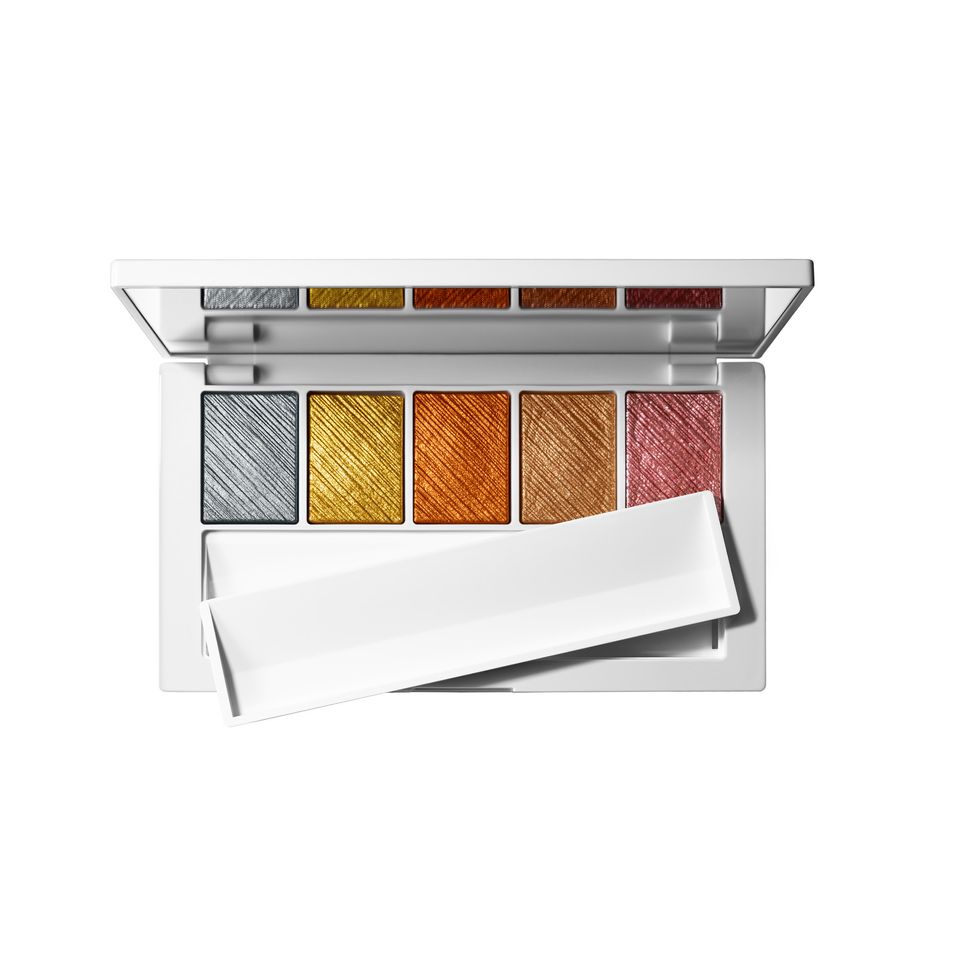 Photo: Courtesy of Makeup by Mario
Master Metals Eyeshadow Palette and Master Metal Manipulator

Love bold colors and blinding metallics? Then this is the palette for you. You can even turn the powder shades into a stunning molten liquid by using the Master Metal Manipulator (a liquid mixing medium), which gives the hue an even more intense effect. Says Dedivanovic, "You can do liquid liners with it. You can do a quick all-over eyeshadow shade or just the inner corner, [which] is how I use it a lot. In three seconds it dries and then doesn't have any transfer. It's very, very long-lasting." He recommends pulling out this palette when you want an especially fun look that is sure to turn heads.


Photo: Courtesy of Makeup by Mario
Master Crystal Reflectors in Bronzite, Citrine, and Quartz

So what is Dedivanovic's favorite product from the collection? Well, these sparkling individual shadows are his must-haves and are truly a multi-use product. The crystal-inspired formula (he is a major crystal fanatic) is meant to look like sparkles "dancing on your eyelid." You can either layer it over another shadow to add more dimension and glitter, or use them on a bare lid with nothing else on it—which, as the artist revealed, is his favorite way to use them.


Master Secret Glow

Fans of that ethereally dewy skin look, this might just be your new holy-grail highlighter. "This product is kind of weird in that you look at it and you're like, What is this?" Dedivanovic says of the sheer balm, which can be layered on top of a powder formula or used solo. "I do use powder highlighters as well, but I much prefer these because it gives a very natural glow, as opposed to [adding a more unnatural] texture on the skin," he says, adding that he envisioned this product for the girl who doesn't wear a lot of makeup. "I know that I have an association with very glam makeup, but I also do clients that like very natural looks, and I like natural looks as well. And so, for me, this product fits both of those. You can use it just with mascara and nothing else and it just gives you this beautiful, alluring glow to the skin, and you can see through it."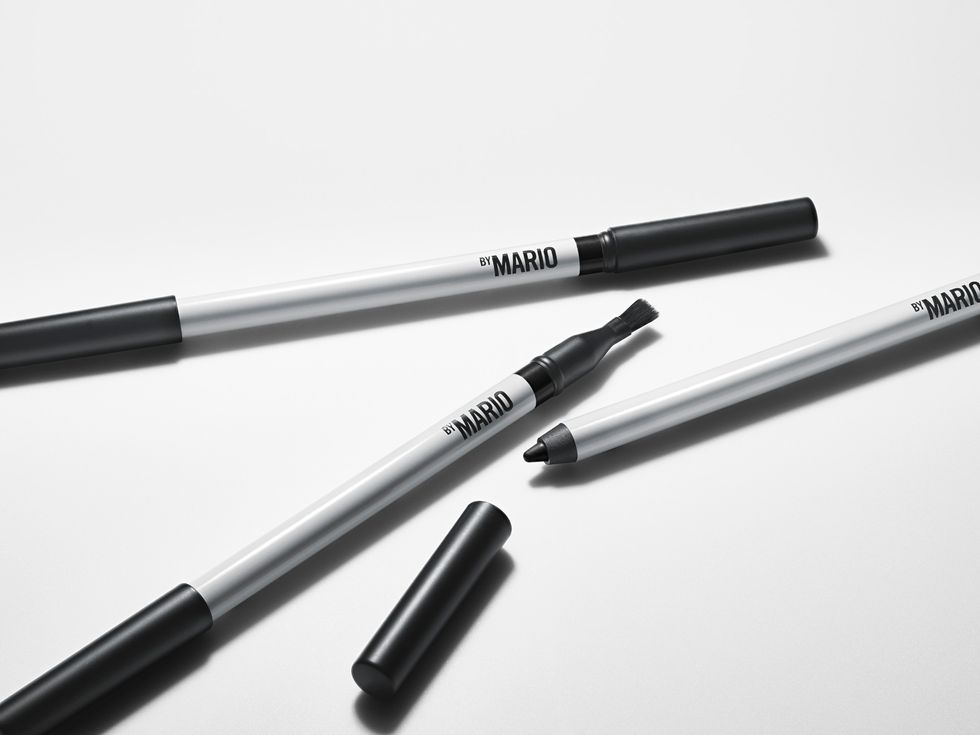 Photo: Courtesy of Makeup by Mario
The Pencils
"For me, pencils are one of the most transformative aspects of makeup, especially when it comes to the eyes," Dedivanovic says. "I wanted to incorporate my liner techniques and put them into the pencils to make it quicker for me, and [also] to make it a lot easier for the girl at home that's doing her liner." If you're familiar with his work, you know that we'll all need a bit of practice before we can nail his signature 
feline eye look
—but with these new launches, we have a feeling it will be easier than ever.
There are two pencil liners—a deep, pigmented black and an earthy brown. Each features a custom brush on the end "because when I do liner, I always like to blend, especially towards the outer corners," Dedivanovic says, adding that "the reason why I do that is because we are trained to see asymmetry more when there is a harsh line. But when something is blended, it tricks the eye into seeing it as more symmetrical. I think it has a much softer effect that way." The more you know!
There's also the Master Matte Liquid Liner. Since he recognized that many people are intimidated by liquid liner, the artist made sure to create a formula that allows 15 minutes from when you apply to when it's completely dried down, so you can check that both sides are even and make any necessary adjustments. That also means it's essential that you give your makeup adequate time to settle—you don't want any accidental smudging.
Finally, there's a brightening pencil. "I use these very often when I'm working," he says. "I wanted it as part of the core brand for when you want a quick brightening effect to remove the redness around the eyes, or the pinkness." Well, considering that we're all getting less and less sleep this year, we'll happily take all the brightening and eye-opening effects we can get! And if the Dedivanovic girl is all about looking rested, luminous, and undeniably gorgeous, we'll be adding his new launches (which also include an array of brushes) to our carts as soon as possible.
MAKEUP BY MARIO products are priced from $14 to $48 and are available at Sephora stores nationwide, as well as Sephora.com and
makeupbymario.com
, beginning today, October 1.
Photos: Courtesy of Makeup by Mario
Want more stories like this?
Everything You Need to Know about Byredo's First Makeup Collection
4 Rhinestone Makeup Looks to Try This Fall, Because You Deserve It
14 Gorgeous Lip Stains That Won't Rub Off on Your Mask