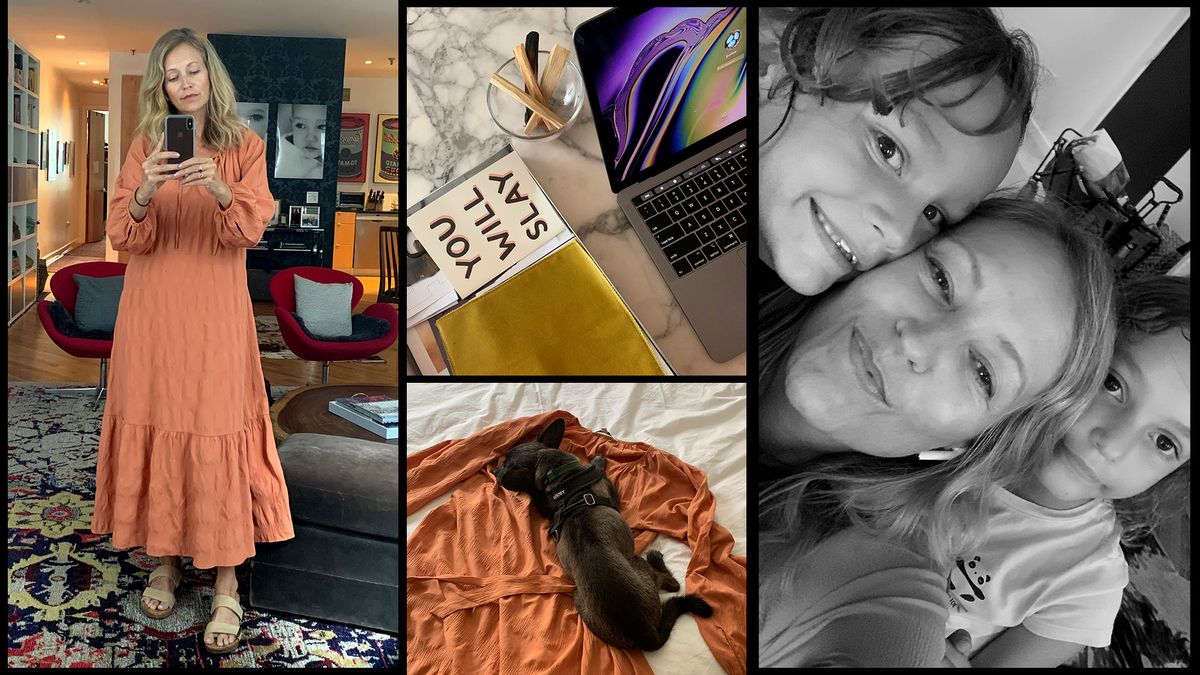 Career
Meet the woman behind some of the entertainment industry's biggest deals.
Graphics
Rachel Pickus
Each week we're checking in with friends to see how they're finding balance, working from home, and generally evolving and advancing their careers. This week we chatted with lawyer extraordinaire and the founder of The Justice Dept. Jennifer Justice. Justice is behind some of the entertainment industry's biggest deals (think Rihanna, Shakira, Beyoncé, and more)—super casual, right? Did we mention she helped build Roc Nation alongside Jay-Z?At The Justice Dept., Justice leads a female-focused legal and advisory firm where her mission is to help women achieve their business goals, jump-start their success, and make more money. Read below on how this game changer and industry leader is continuing to advocate for women, and working moms, take notes—Justice has a very special trick when it comes to juggling her kids during the work week (mezcal cocktail recipe included).
---
How do you start your days?

"I try to wake up early, make coffee, and then read the emails from overnight—I feel more relaxed if I have zero unopened messages. Then I switch to workout gear in hopes it will make me work out and take Hank for a walk. [The] goal is for this all to happen before the kids wake up! After that, it's chaos."

Are you incorporating movement or exercise into your routine? If yes, anything you're loving at the moment?

"Yes, I am, and I'm a Taryn Toomey/ The Class devotee! It was so cathartic all of quarantine—it lets you get it all out!"

Talk to us a little bit about your work environment right now: Are you back in the office, or working remotely from home?

"I hadn't officially taken an office space yet, but was just about to when COVID hit. Not sure I will—I WFH all the time now."

What are the most critical things needed for creativity and to survive a workday?

"I need sleep for a clear head, and at least two to three hours of quiet time—i.e., without kids—to focus."

How do you stay focused and motivated throughout the day? Any tricks you can share?

"See above—no kids! But also, I need that time to clear the emails and then turn it off to focus on visionary goals."

It's a tricky time in our world, and economically speaking, it's unclear what the future holds. How do you foresee this time impacting your industry?

"It already has; my whole business focuses on making women money. Women have been hit the worst throughout COVID, so now it's so important to make sure they are still working and giving each other business."


From a creative standpoint, who or what has been your biggest influence?
"I am constantly influenced and inspired by the women I work with—standing in their power every day knowing they are constant targets of ridicule on social media, or media in general, for being a woman. It's not possible to choose just one."
Tell us a bit about your style right now. What's your go-to uniform?
"I like a flowy dress. It's easy to go from indoor to outdoor walks to outdoor dining. And it looks a bit more put together than athleisure with a mask. That was April's uniform!"
Are there any style essentials you rely on for your summer wardrobe?
"Flowy or maxi dresses and sandals or sneakers!"
Let's switch gears for a minute: Are there any beauty products essential to your day-to-day?
"I love the
Elizabeth Arden Ceramide Capsules
,
Drunk Elephant Virgin Marula Oil
, and
Drunk Elephant Protini Moisturizer
."
How do you unwind at the end of the day? Cocktails? Recipe, please!
"Wine and whatever my kids are watching. But also,
Yola Mezcal
is a great alternative. I love some fresh-squeezed limes, seltzer, and Yola shaken with lots of ice. Add a bit of liquid sugar or alternative for sweetness. Yum!"
Elizabeth Arden
Drunk Elephant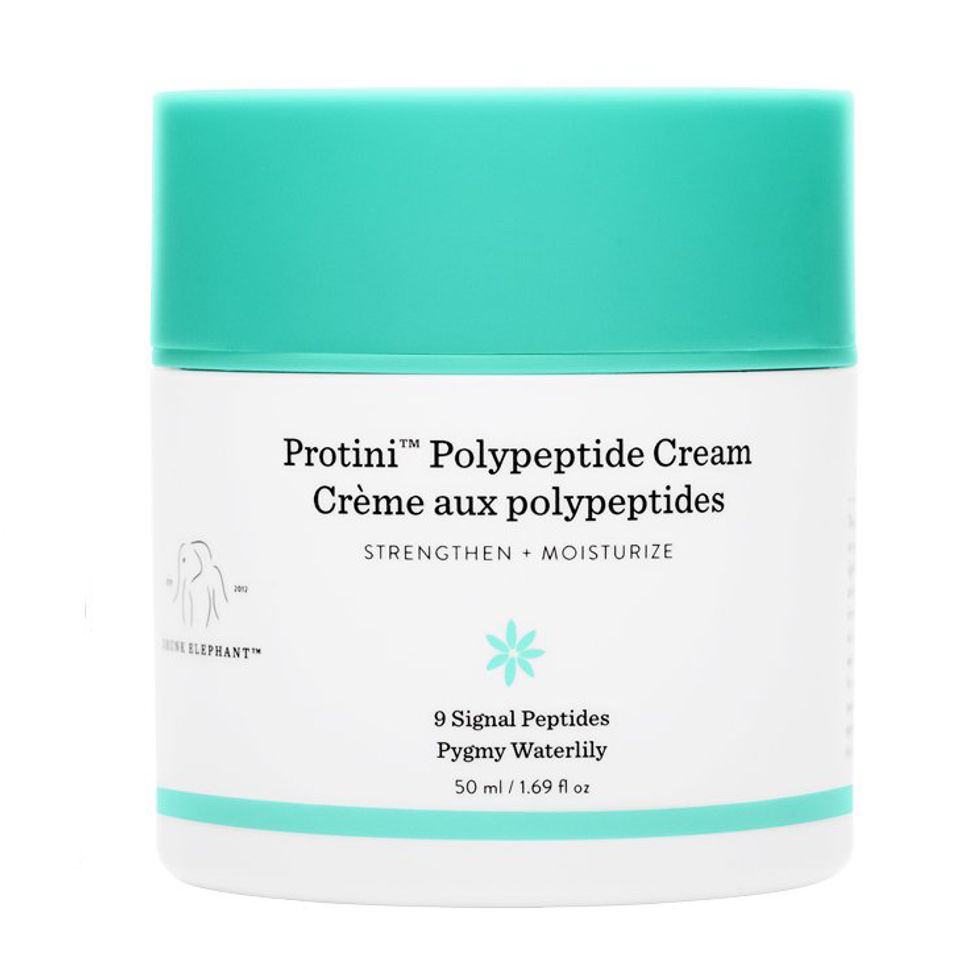 Drunk Elephant