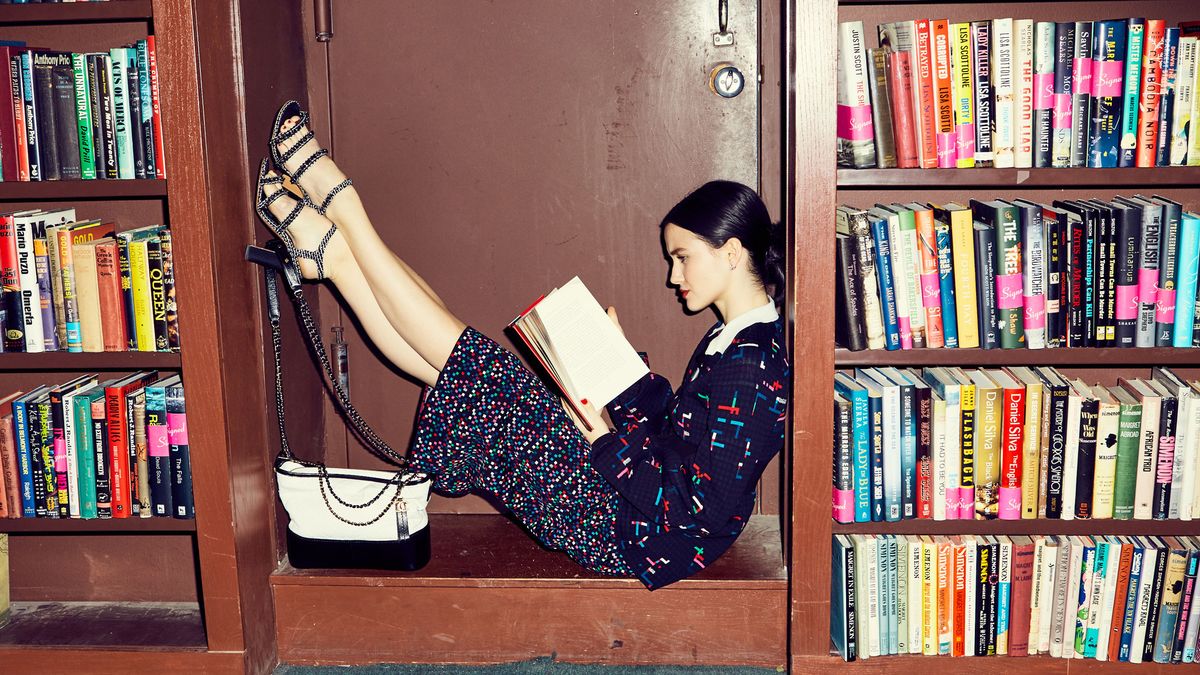 Culture
Add them to your fall reading lists.
September is finally here! The weather is getting cooler, pumpkin spice is a flavor for everything, and we're finally heading back to…our reality, maybe? Nevertheless, the month of September signifies another change in seasons with hopeful new beginnings as well as Hispanic Heritage Month. Officially starting on the 15th, to commemorate the independence of Costa Rica, Guatemala, Honduras, Nicaragua, and El Salvador, Hispanic Heritage Month is a time where we appreciate, celebrate, and recognize Hispanic and Latinx culture and history. During a time of so much uncertainty and separation, we're eager to gain more understanding and appreciation for Latinx and Hispanic culture. We've rounded up 10 books that tell authentic and uplifting stories that celebrate Latinx and Hispanic people and their culture to add to our fall reading lists. Whether you're staying in this season or heading back to your old commute, you'll want to grab one of these books to pass the time.
---
Check Out Our Favorite Hispanic & Latinx Authors and Stories:
Taking place in Spanish Harlem, Ernesto Quinonez takes the reader on a journey with two people who are in search of meaning and change in their young lives, all the while giving us a taste of Hispanic culture and their various practices of religion through Pentecostal and Santa Maria.
This new edition written by Daisy Hernández and Bushra Rehman shares the plight of what it's like to be a woman of color in America. Through various stories and essays, the two shake up the ideologies and standards of white feminism.
One of the hottest books of the summer and a New York Times bestseller, this book is perfect for those who look for a little spookiness during this time of the year. A gothic mystery takes place in the Mexican countryside in the 1950s, where the reader will be on the edge of their seat to find the fate of Noemí Taboada in pursuit to help save her cousin.
The saying, you have to know where you come from so you can know where you're going, rings true in this novel. One of Junot Díaz's most compelling novels shares the coming of age story of Yunior, a young man who doesn't loose sight of how far his family has come.
A love story with the premise of the American Dream, this is one novel that is relatable and can touch the heart of anyone. Taking place in 1965, Ana Cancion finds herself in a difficult position in a new country with a new love and a tough decision to make.
In most literary books, it is rare to find a young coming-of-age story based around women who don't rely on the help and strength of men. In Elizabeth Acevedo's With the Fire on High, Emoni Santiago breaks that mold and fights for her passion of cooking all the while taking care of her child and grandmother by her own accord.
Julia Alverez's debut novel is without a doubt a classic that can fit into anyone's library. A coming-of-age story that takes place in the '60s shares the plight of four young girls as they immigrate to America and how many young and first-generation kids feel about finding their way within two cultures.
After the 2016 election, Harvard grad Karla Cornejo Villavicencio decided to embark on a journey cross-country to tell the stories of people just like her while exploring her own story of being an undocumented immigrant at one of the worst times in history.
Living in the shadows of your older siblings is something that anyone who has them can relate to, and throwing in the cultures and customs of your family can be a whole other ball game. Erika L. Sánchez takes her readers on a heartfelt yet empowering story of a young girl who has to decide between making her parents proud or following her heart.
This is one of the most compelling books to come out after the 2016 election. This book offers a chance for the reader to look at our immigration system in an entirely different light while raising the questions that we should be asking ourselves.