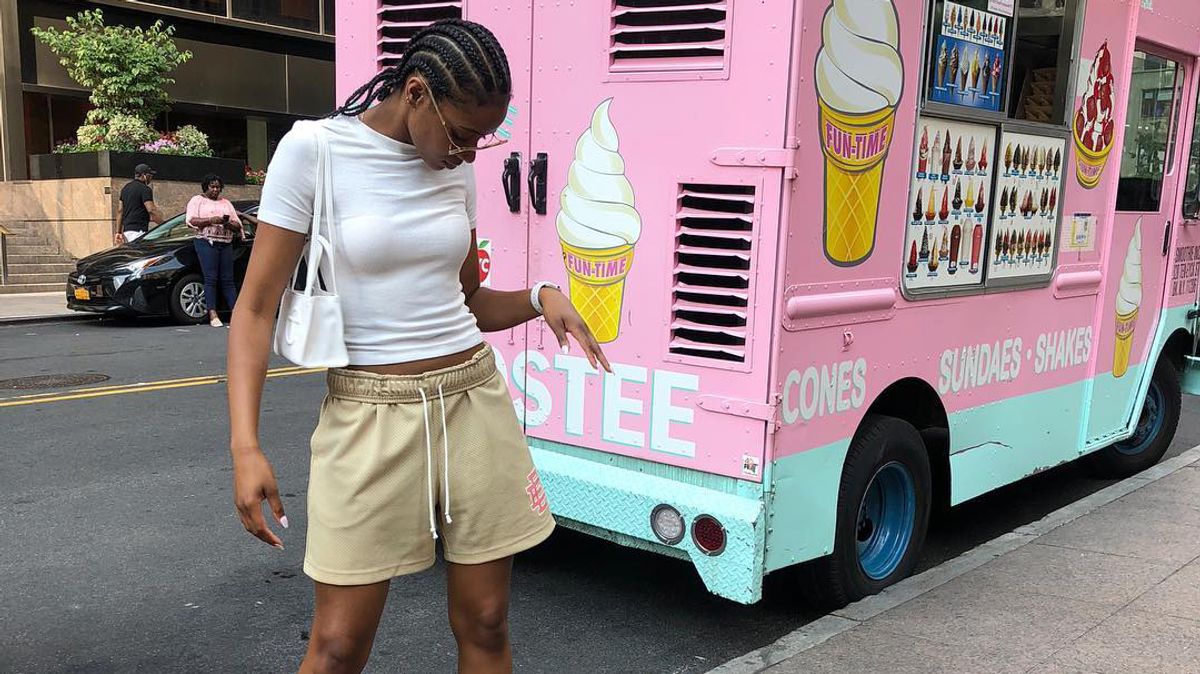 Fashion
Plot twist: None of them are denim!
It's that time during late summer when we find ourselves wishing away the last few warm days in anticipation of golden leaves and chunky sweaters. So much so that we sometimes forget to enjoy this transitional moment
—
that blissful, seasonal in-between when the weather is the perfect degree of not-too-hot but not-quite-chilly. This is that fabled fashion window when you can essentially wear anything you want, from boots and
tank tops
to jackets and shorts. Indeed, the season of
baring your legs
sans tights (or just saying to hell with it and risking frostbite) is coming to a close, but not before we squeeze out a few more outfits.
Obviously, our lifestyles are altered with WFH, and when it comes to shorts, many of us are hesitant to throw on anything denim right now—especially a high-waisted, zero-stretch pair. The ultimate dilemma, then, becomes finding shorts that are fashionable yet won't drive you crazy if you're curled up on the couch all day. Luckily, there are plenty of chic options out there, and we've found the three best styles to shop and wear right now. Let's embrace the weather while we can!
---