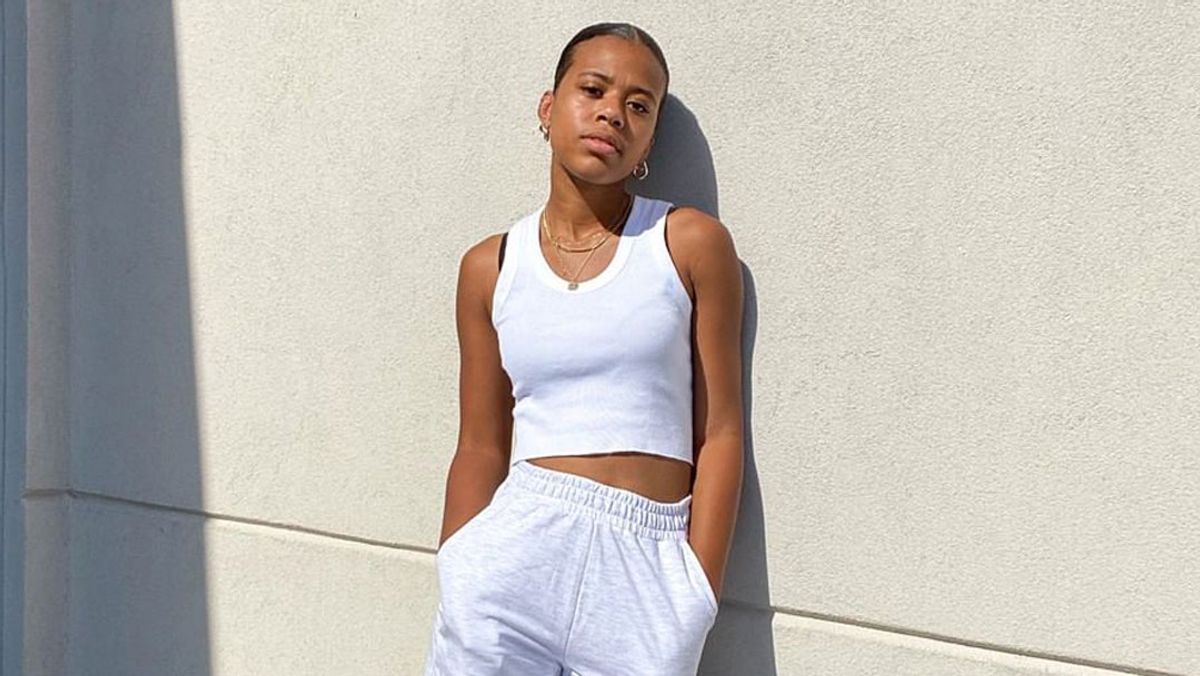 Trends
It's the perfect foundation for a stay-at-home outfit.
It seems that every famous person has mastered the
basics of style
. "Building the foundation of your wardrobe is the most important," they'll say as they saunter through their collection of
white shirts
, high-waisted slacks, and neutral slingbacks, all of which seem to just materialize in their closets. Even though something as simple as the perfect ribbed tank can feel particularly elusive, finding said basics doesn't have to be a wild-goose chase.
Still, it's no accident that a summer that has everyone confined to their apartments also happens to coincide with the comeback of the white tank. Before 2020 the lowly ribbed style wasn't exactly known for its versatility. Instead, it was relegated to a great but meant-to-go-unnoticed layering piece for cardigans and itchy wool sweaters. This season, however, they're everywhere:
on-screen
, in magazines, and in
every
Instagram
photo
ever
. Even better, the style feels just as at-home paired with a silk skirt as it does with a pair of straight-leg denim.
That being said, what makes the perfect ribbed tank is up for debate: "The perfect tank is stretchy but not too tight, especially around the armpit," influencer Claire Rose says. Fashion writer Shelby Hyde says to "look for styles that are fitted through the body and have a slightly cropped hemline that sits above the hip."
And although it seems like a simple silhouette, there's such a range of styles for good reason: "Sometimes design can take a  back seat when you're trying to keep something basic while still wanting it to stand out in a crowded space," says Ashley Glasson of L.A.-based basics brand LNA. The
brand's Ribbed Skinny Racerback tank
has sold out more than once, and it's LNA's top-selling style on the site this year. "Besides it being an easy tank to just throw on, it's this 2 x 1 rib that keeps its shape that people really like. It's a tank that shows up on activewear sites as well as getting paired with denim, and nowadays, also sweatpants."
So what exactly does a fashion person look for in a good white ribbed tank? Read on for 11 dissenting opinions on the best of the best styles.
---