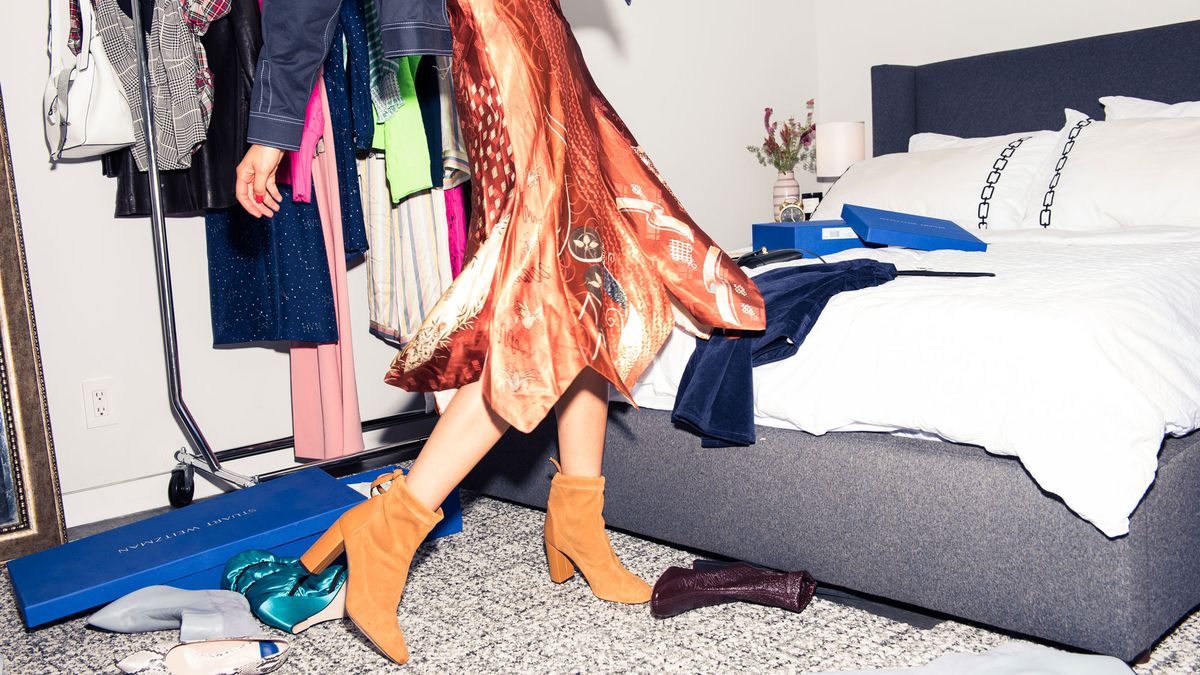 Shopping
Who Do We Actually Get Dressed For?
6 fashion insiders share their thoughts—and the pieces that still made it into their wardrobes.
"I think we're going through a collective identity crisis. If this year hasn't driven you to question who you are, what you stand for, what you give importance to—what will?" says Neada Deters, founder and CEO of Lesse, who, on August 22nd, posted a single Story frame on Instagram saying that she makes an effort to get dressed every day since entering quarantine. For many of those whose identity is tied to what they wear—whether as a form of self-expression or the way they make money—the disentanglement between
the self and the sartorial
can feel foreign. Scary, even.
Six months into quarantine, this raises the question: Who, exactly, are we dressing for? Are we wearing coordinating tees with joggers, or oversize blazers with rigid jeans and a flowy top to feel like ourselves? Is everyone walking around their house
in the heels
they pre-ordered in January for some semblance of familiarity? Is a bright yellow tulle dress the only thing that gets creative juices flowing? Are we all just putting on the damn dress to document it?
Writer and brand consultant Harling Ross admits that, despite a distinctive personal style (she's behind the overwhelmingly popular outfit hashtag #stickofbutter), she's not sure she ever got dressed for herself. "I'm not sure if it's embarrassing or healthy, but I've never considered myself someone who...would make the same style choices independent of whether or not other people saw them."
Blogger Kellie Brown adds that a lack of in-person events leaves her more room for experimentation: "I think not actually having to go anywhere has opened me up to playing around with styles that I see as more of a character versus the person I know I'd want to be at, say, an event in New York."
While the notion of dressing for yourself was once considered one of fashion's highest virtues, it seems the opposite may be true now—exploring the ways in which your style has changed within the confines of a pandemic is the move du jour.
We asked six women who work within the fashion industry—editors, influencers, and designers alike—"What's your impetus for getting dressed during quarantine?" Here's what they said.
---