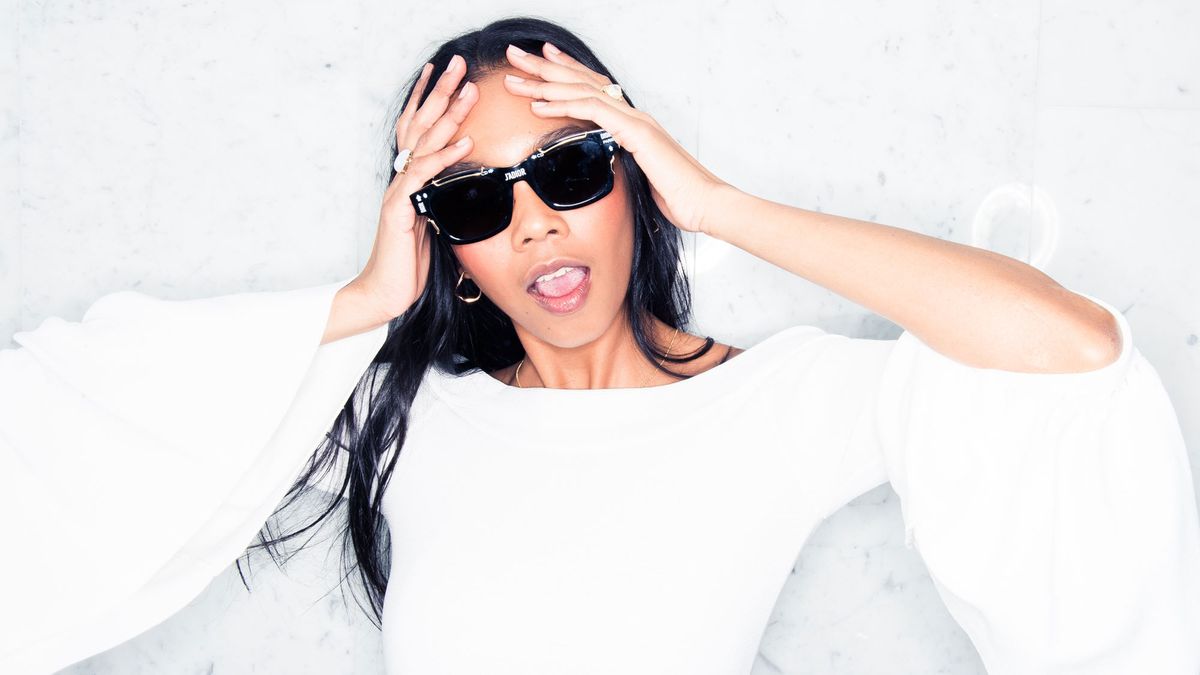 Wellness
Instead of focusing on what's wrong, try one of these techniques.
Emotional resilience: sounds good, but in practice, it's hard (sometimes very hard). It's one thing to bounce back from a minor disappointment or shake it off after you get your feelings hurt, but what about during a pandemic? How are we supposed to find emotional resilience, day after day after day? What about when sticking to a routine feels impossible, or when you start feeling particularly cooped up or trapped?

Look, we certainly don't have the answers. So we reached out to Dr. Stephanie Parmely, a psychologist with Dignity Health, to see if she could shed a little light on the matter. She explained why it's important to stay busy right now and what happens in our brains when we distract ourselves constructively instead of focusing on what's wrong.
 

Emotional Resilience 101
First off, let's define "emotional resilience," shall we? "Emotional Resilience is the process of healthy coping with adversity," Parmely tells us. "It's not an outcome, but attitudinal and behavioral choices for dealing with trauma, tragedy, or other significant life stress." In other words, people with high levels of emotional resilience are more likely to find a way to be OK during, oh, say, a pandemic.
"People who practice habits that increase resilience are more likely to thrive when faced with adversity," Parmely says. One key is to challenge the storm-cloud thoughts that come in unbidden. "It helps to question negative thoughts and initial negative perceptions," she says.
When apocalyptic or even just moderately doom-and-gloom thoughts pass through, pause. "Ask yourself: Are there any other explanations? What's the best-case scenario? What's the worst-case scenario, and can I live through it?" Parmely suggests. But it's not just about the act of pausing. "Aside from questions in the moment, working on behaviors, like meditation and exercise, that help regulate our emotions increases more wise thinking," she adds. 
To Routine or Not to Routine
We keep hearing about the importance of having a daily routine, but for some of us, that's just not realistic—it can be hard to follow a plan in the midst of a pandemic. "For people who need a routine and structure, and aren't able to have that right now, it's helpful to write down goals for the day," Parmely says. "If you don't have any goals, think of things you may have heard others talk about that you thought about doing, but didn't have time to before."
It's one thing to struggle with following a routine, but it's another to realize that you're really
struggling
, period. If you're feeling depressed or anxious, Parmely suggests seeking
virtual therapy or psychiatry
. "Mental-health treatment is still possible in this time, with Zoom and tele-health sessions," she says. "Severe stress may necessitate an evaluation for short-term medication to help your body and brain cope during this time."
If you aren't ready for a therapist or psychiatrist just yet, don't bottle it up. "Talking to people who you trust to listen and validate your feelings is healing," Parmely says. "Journaling is also very helpful. Getting your feelings out is a first step. After that, doing things like mindful meditation, yoga, and cardiovascular exercise have all been shown to reduce anxiety and depression." We know: bleh. None of that sounds good when you're already feeling low. But it'll make you feel better. 
Get Thee Outdoors
As for those of us who are feeling cooped up, two words: Go outdoors. "Get outside and walk, bike, or run," Parmely says. "We need nature, sunlight, and exercise to feel like real people. If you are unable to walk, just going outside is important for feeling less cooped up. Even sitting by a window makes a difference."
Emotional resilience may not be the first thing you think of when you think of hobbies, but it turns out the two are actually quite linked. "Learning a new hobby often can motivate us and create new pathways in our brain," Parmely says. "Learning and completing a challenging activity gives us a sense of mastery, which improves our self-esteem."
So now might be the time to order some plants online and learn about indoor or outdoor gardening, or, say, ordering some knitting needles and taking a class online. Bonus: "A new hobby can distract us when we are feeling uncertain or trapped," Parmely says. "If the idea of learning something new feels daunting, go back to hobbies you used to enjoy, and rediscover that sense of joy."
A final word on hobbies: "You can also practice activities that are rooted in mindfulness, such as jigsaw puzzles, coloring books, and other crafting projects, as these can improve our mood," Parmely says. "These tasks also require us to focus our attention on what is happening in the moment and tune out thoughts about the past or future." 
Meditate, Move, but Don't Be Picky
Of course, Parmely suggests meditation for resilience. "Practicing mindful meditation helps a lot because it strengthens our frontal lobe, which reduces the fight-flight-and-freeze response in the emotional brain," she says. "In mindful meditation, we practice focusing on the moment and disciplining our mind to reduce thinking."
If you need somewhere to get started, Parmely suggests mindful meditation with
Jon Kabat Zinn
, or "any YouTube yoga or meditation video or exercise video." In other words, you don't have to be picky—just pick something and do it.
And when all else fails, you can practice the old "move a muscle, change a thought" adage. "Exercises, especially those that increase our variable heart rate, like running and yoga, also increase our bodies' ability to deal with stress through regulating our heart rate," Parmely says. 
Search for the Positive
Quarantine won't be forever. In the meantime, don't forget to stay in touch with your loved ones. "Reach out to family and friends via telephone, FaceTime, Zoom, any means necessary," she says. And try to maintain a sense of humor if you can: "Watch comedy," Parmely suggests. "Headline fatigue is all too real these days, so positive inspiration can be really helpful."
It can help to be reminded that there are still beautiful stories to be told right now. "
Dignity Health launched a podcast series
last month that shares uplifting stories of human kindness," Parmely says. "These remarkable accounts of overcoming adversity can help keep us grounded in times of turmoil." Or
read this story
—we promise it'll make you feel at least one nth lighter in spirit. 
Photo: Shot on-site at 6 Columbus, a Sixty Hotel. On Jonelle: Dress, Jonathan Simkhai; Necklace, Baker & Black; Earrings, Paige Novick; Hair, Angela Soto.
Want more stories like this?
How Moon Juice Founder Amanda Chantal Bacon Is Staying Healthy at Home
Feeling Anxious? Try One of These Products for Some Quick Relief
Yes, It's Possible to Meditate Right Now