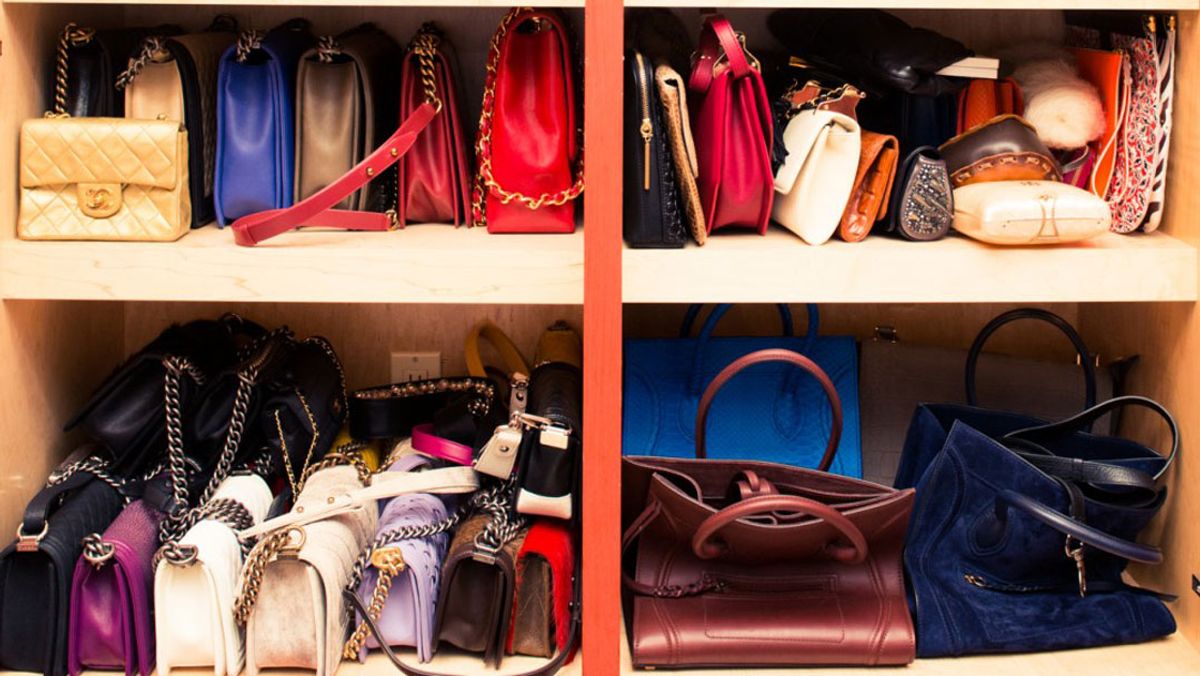 Fashion
Pro tip: You'll want to wear them way longer than just one season.
We've already established handbags as
good investments
, but this rationale rings true in more ways than just resale value. Unlike most clothing, a handbag is something you can literally wear Every. Single. Day. Therefore, the cost per wear decreases at an exponentially quicker rate than most items.
Think of cost per wear as the initial purchase price divided by the number of times you've worn it (i.e., the more you wear the item, the lower the cost per wear). For example, I bought a black
A.P.C. Gabriella bag
roughly three years ago and have worn it at least 200 times since then. With a purchase price of around $500, the cost per wear boils down to less than $3 per wear. On top of that, I still love the silhouette, which makes me much less eager to shop for the season's latest handbag
du jour
.
Between working from home and limited social gatherings, our handbags are getting less wear these days than they would have in previous years. This presents us with a great opportunity to think objectively about a bag that we will still want to wear six months, a year, even five years from now—something that supersedes trends and fads without sacrificing style. To make this process a little easier, we consulted six buyers from various esteemed e-comm platforms to recommend timeless handbags that you'll want to wear for years.
---