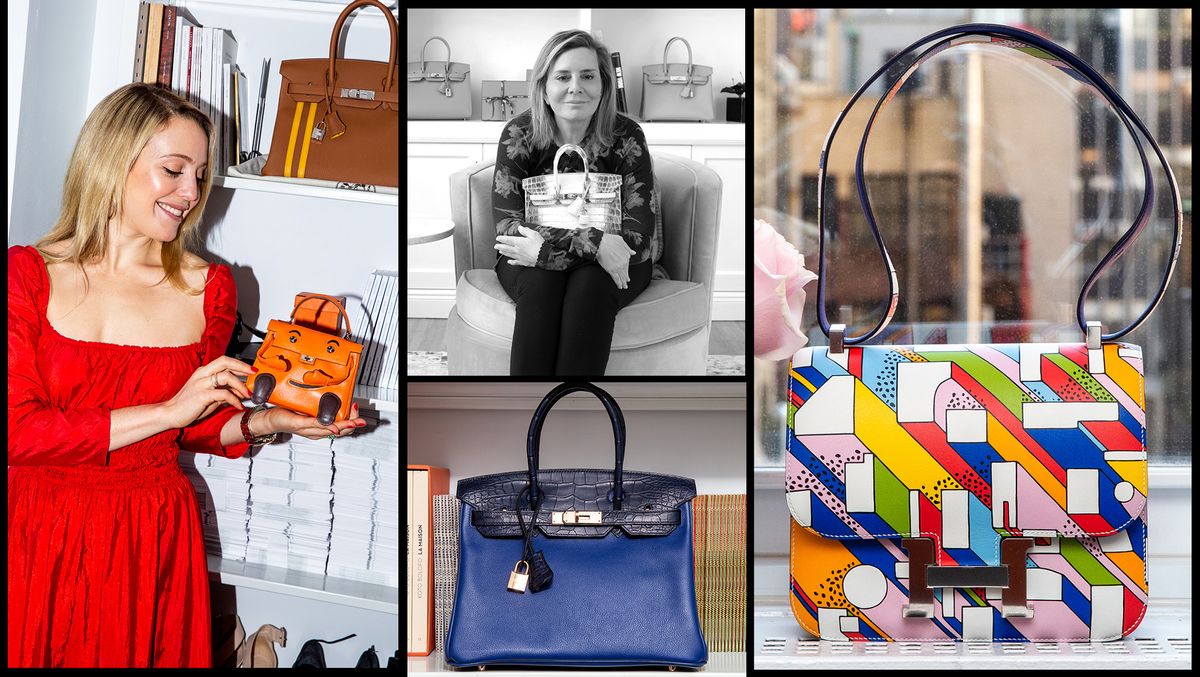 Fashion
The professionals explain why.
It's an interesting time we're living through—that's just a fact. And despite the pandemic the world has been dealing with, it seems the luxury handbag resale market is booming. Surprised? We were, too. Unlike so many sectors of luxury, this specific division is relatively new. In fact, it only began to gain significant traction in about 2010, so there isn't much precedent to go on. We tapped two experts to help us better understand why the resale market has continued to prosper in times of economic turmoil, and the pieces you should be investing in now.
Caitlin Donavan
is the head of sales for the handbags and accessories department at
Christie's
, and Judy Taylor is the founder and CEO of
Madison Avenue Couture
, an NYC-based dealer of luxury handbags and accessories. They both work with the best of the best in terms of luxury clientele: Hermès, CHANEL, Louis Vuitton, and more. These are bags that will sell anywhere in the range from $1,000 to over $100,000. They gave us the inside scoop on why they believe their auctions have performed so well, who this new customer is, and why luxury handbags are a smart investment.
---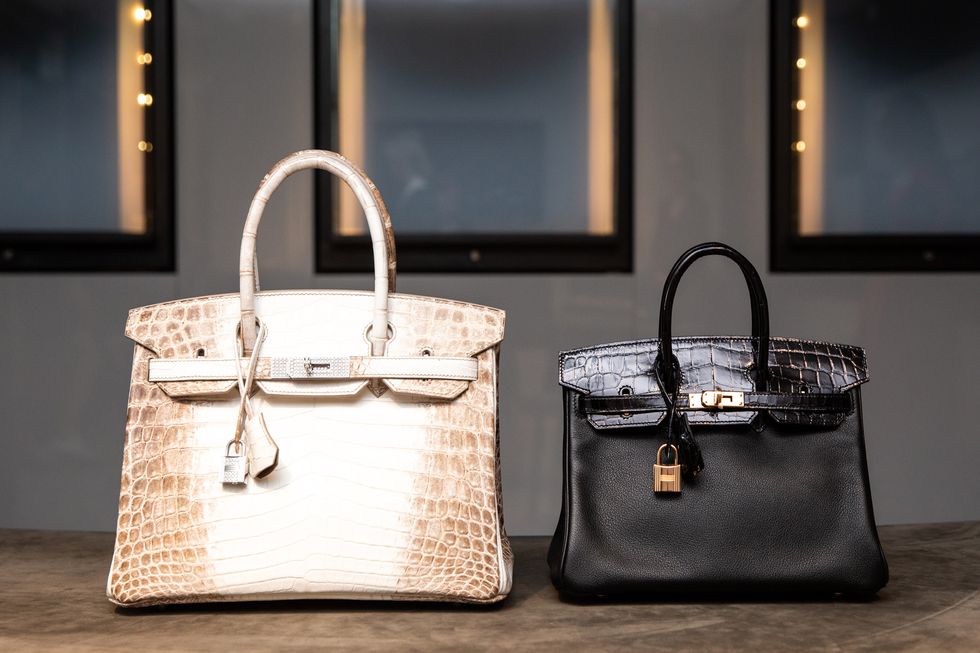 Handbags Are Still Selling
Despite everything that is going on right now, the luxury handbag market is actually still going strong. "In times of economic uncertainty, top luxury buyers want to be sure that they're not spending frivolously and instead that they're smart shopping—buying items that they know will hold or appreciate in value," says Donavan. And that's what luxury handbags do. According to Taylor, you get at least an 85 percent return on your Hermès bag. Both Christie's and Madison Avenue Couture (for Sotheby's) have recently wrapped or are in the midst of auctions that have been some of their strongest ever. "I definitely had a moment of panic, saying, 'Oh my, I'm never going to be able to pull this auction together, who is going to want to sell?'" Donavan tells us, but they ended up with a 96 percent sell-through. Taylor reveals that their recent auction that ended June 1st "was amazingly successful for a time when you have a pandemic."
Classics Never Go Out of Style for a Reason
Both the CHANEL Classic and the Hermès Birkin debuted in the '80s and have only had minor tweaks since. People are still coveting these styles after they've been in circulation for decades. "The only ones that have really done well are the classics, because it's the same design," says Taylor. "Those are the bags that have the best value." They will perform much better on the resale market. "A Birkin, which retails for around $9,000, oftentimes can sell with us for even up to $20,000, so double the retail price," says Donavan.
Trendy styles do not have the same longevity. "You have to be careful if you buy a fashion novelty bag; even Celine has not done well," explains Taylor. Those styles are more susceptible to market fluctuations, while the classics have consistently performed well both through the current pandemic and the 2008 recession.
Online Business Is Booming
Not everyone realizes that neither Hermès nor CHANEL have significant online presence, unlike other labels, like Louis Vuitton or Fendi. Hermès specifically has a very limited offering online, but something like a Birkin must be purchased in-store. Both Donavan and Taylor have been pioneers in shifting this specific luxury space online. "Not only did you have the stores closed globally, you also had the production facilities closed, and the department stores were closed—essentially a frozen business environment,
"
says Taylor. "As it's harder to find on the primary market, that's when clients come to the secondary market in order to procure," Donavan explains.
The luxury handbag market is one centered around scarcity. "With handbags, demand has always exceeded supply," says Taylor of a phenomenon that has now been amplified, specifically with Hermès. "You can't walk in and say, 'I want a black Birkin,'" she explains. It's actually easier to buy an Hermès on the secondary market than to build a strong enough profile with the brand to get one in-store, which these days can't even be done.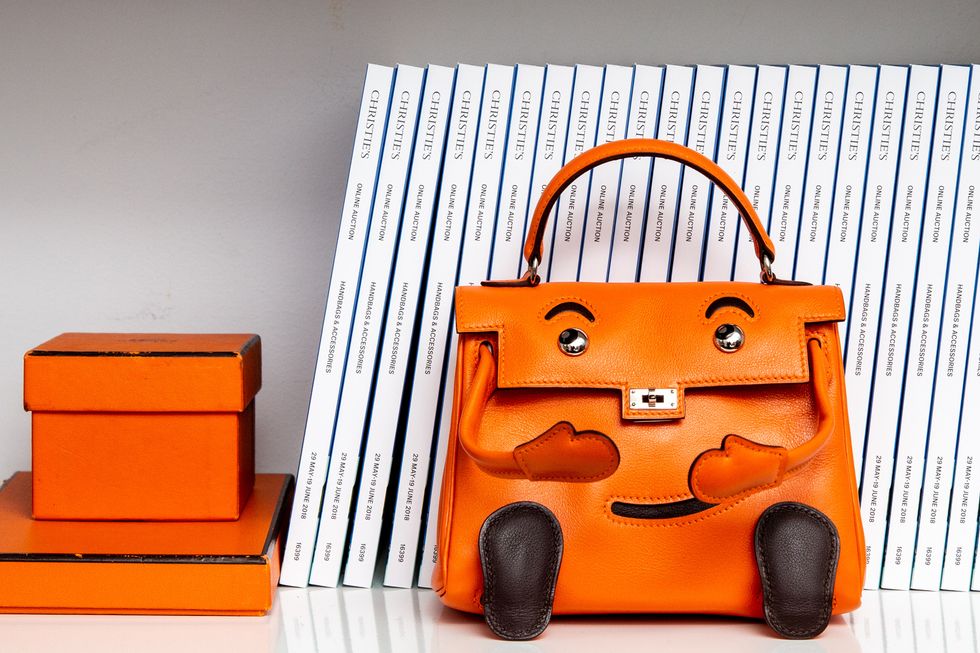 The Luxury Handbag Consumer Is Different from the Traditional Collector
This is a very young market, and therefore it centers on a new consumer. Unlike with luxury auctions in other sectors, this customer prefers to shop online. "They are comfortable buying with pictures that we provide them and through talking on the phone and digitally," explains Donavan, "just like how women shop on Net-A-Porter or Moda Operandi. It's a different buyer base."
It also has a different demographic makeup than traditional resale divisions. "I do think that we are the only female-centric collecting category in the auction world," says Donavan. "We offer a great platform for women to begin collecting and investing and growing a collection that has value." Despite the market being relatively new, this younger customer is able to adapt to the quick changes. "I think the consumer's becoming much smarter," adds Taylor.
A Luxury Handbag Is Sometimes a Smart Investment
When you purchase a luxury bag, you are almost always guaranteed to be able to sell it for a decent return after, barring extraneous circumstances. Odds are, you may even be able to turn a profit. "Hermès' secondary market is much stronger than the primary for specific pieces," says Donavan. "A [Hermès] bag that costs $20,000 in the store can sell for $120,000," says Taylor. "I would say it is a smart time to invest, and I think it's a smart time to buy luxury items like handbags," says Donavan.
Taylor points out that "studies have said you get at least an 85 percent return on an Hermès bag," but she also emphasizes the major difference between a handbag and traditional investments: you get to enjoy it. There's an emotional component to this sort of investment that you're not going to get in the stock market. "You're not walking around with Amazon stock, you're walking around with a CHANEL bag that you love," says Taylor.
Top center photo: Courtesy of Judy Taylor
Want more stories like this?
An Ode to the Classic Button-Down
Why You Should Be Investing in Menswear This Summer
3 Designers on Operating a Fashion Business in the Time of COVID-19