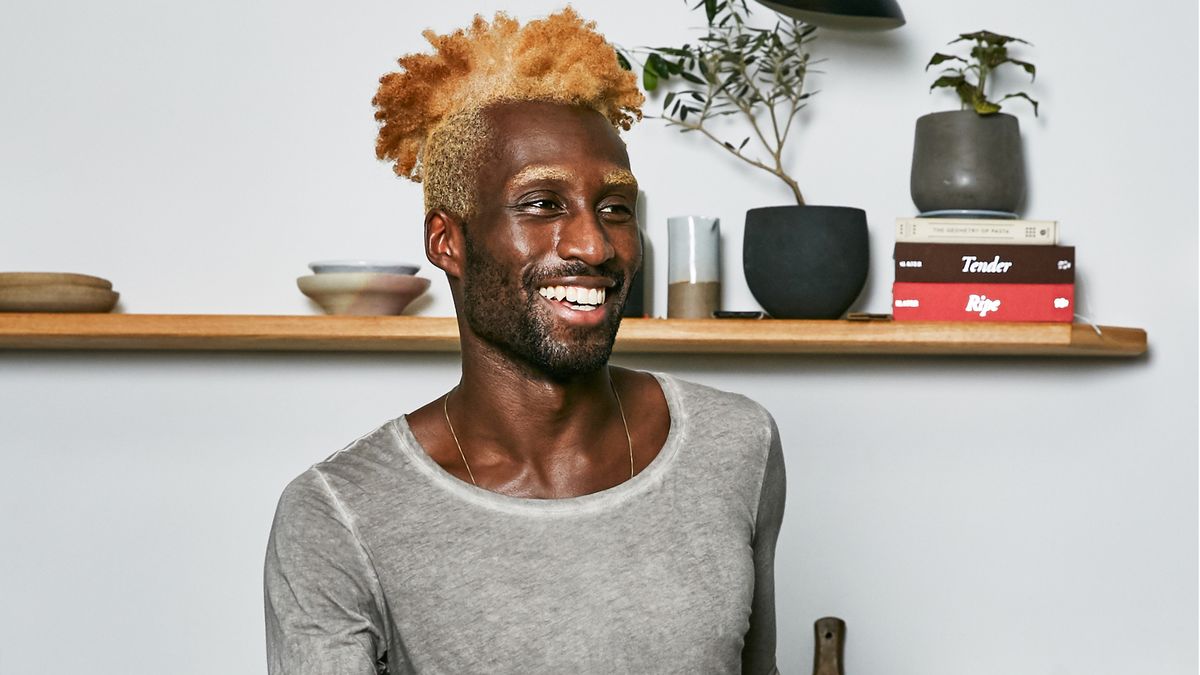 Food
Soak up the last bits of summer with this vibrant dish.
If anyone were to find the beauty in meaning behind food, it's
Yardy
founder DeVonn Francis. Known for his subversive dinner parties, Francis reimagines food as an experiential art form that explores culture, identity, and social justice. In this episode of
In the Kitchen
, the culinary genius shares his seasonally appropriate charred vegetable salad with herbs and ricotta salata. Packed with crunchy smoked veggies and garnished with slivers of creamy ricotta salata, this healthy and playful dish is sure to please a crowd. Better yet, if you're looking to relish in the last few days of the season, pair this vibrant salad with a number of items from
Yardy's meal delivery service
for the ultimate summer spread.
---
Charred Veg Salad with Herbs & Ricotta Salata
Ingredients:
1 avocado squash
1 crooked neck squash
1 yellow or green cucumber
1 fennel bulb with fronds
½ cup pistachios
juice and zest of 1 lime



For Lacquer:
¼ cup sherry vinegar
2 tbsp coconut aminos
½ tbsp fish sauce
1 tsp sugar
1 garlic clove, microplane



For Garnish:
1 bunch cilantro
Maldon salt
Ricotta Salata



Directions:
1. Combine sherry vinegar, coconut aminos, fish sauce, sugar, and garlic in a stockpot. Bring mixture to a boil and reduce to a simmer. Cook lacquer until texture becomes tacky.
2. Heat pistachios in a cast-iron skillet, shaking vigorously over medium to low heat.
3. Remove pistachios from the stove and lightly grind with a mortar and pestle. Toss in salt and oil to evenly coat.
4. Using a pastry brush, baste vegetables with the glaze.
5. Place lacquered vegetables directly on the stovetop over medium to high heat. Use a pair of tongs to periodically rotate over the flame.
6. Once lightly charred, remove vegetables from heat and chop into medium-sized pieces. Allow vegetables to cool in a medium-sized bowl before assembly.
7. Add pistachios and roughly chopped fennel to the bowl and lightly toss together.
8. Place salad on a serving plate and shave flakes of ricotta salata on top.
9. Garnish with cilantro, salt, and lime zest.