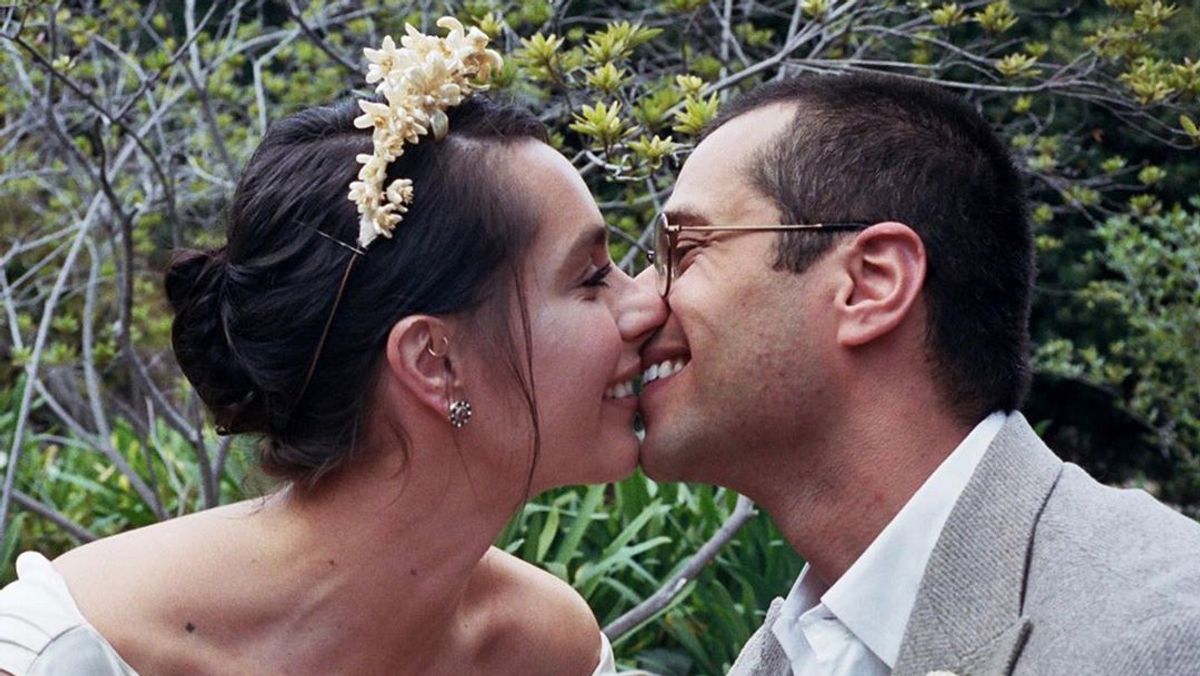 Food
More parm, please!
In this episode of
In the Kitchen
, we follow Pia and Davide Baroncini as they make Pesto alla Siciliana, a dish native to Trapani, Italy. If you're anything like us, you think about
their dreamy wedding
on a regular basis—the dress, the getaway car, the custom napkins with their initials, and most important,
the food
. It's clear that cooking and eating is a major part of the Baroncinis' love language—check out how this superstar creative director and her hubby cook up some love below.
---
Pesto alla Siciliana Recipe
Ingredients:
short pasta
two large tomatoes (insides removed)
1⁄2 cup of small tomatoes
2 garlic cloves
1⁄2 cup basil
1⁄2 cup "young" parm
1⁄2 cup ricotta cheese
¾ cup almonds
1⁄2 cup olive oil - enough to make it smooth/creamy
a lil salt and peppa!
Directions:
1. Peel the almonds. Do not blanch—keep
'
em raw! It's very annoying, but worth it.
2. Boil pasta water—add salt to water!
3. Remove the "middle" of the two large tomatoes.
4. Place all ingredients in a food processor—blend until smooth.
5. Place pasta in the water and cook for three to four minutes.
6. Add pesto to a large pan with no oil. Cook on low.
7. Add pasta and a ladle of pasta water to pesto. Stir until blended and creamy—just a few minutes. Don't overcook the pasta!
8. Serve with more parm and garnish with basil!