What to Eat and Drink for Every At-Home Summertime Activity
Two winemakers share their expertise.
Food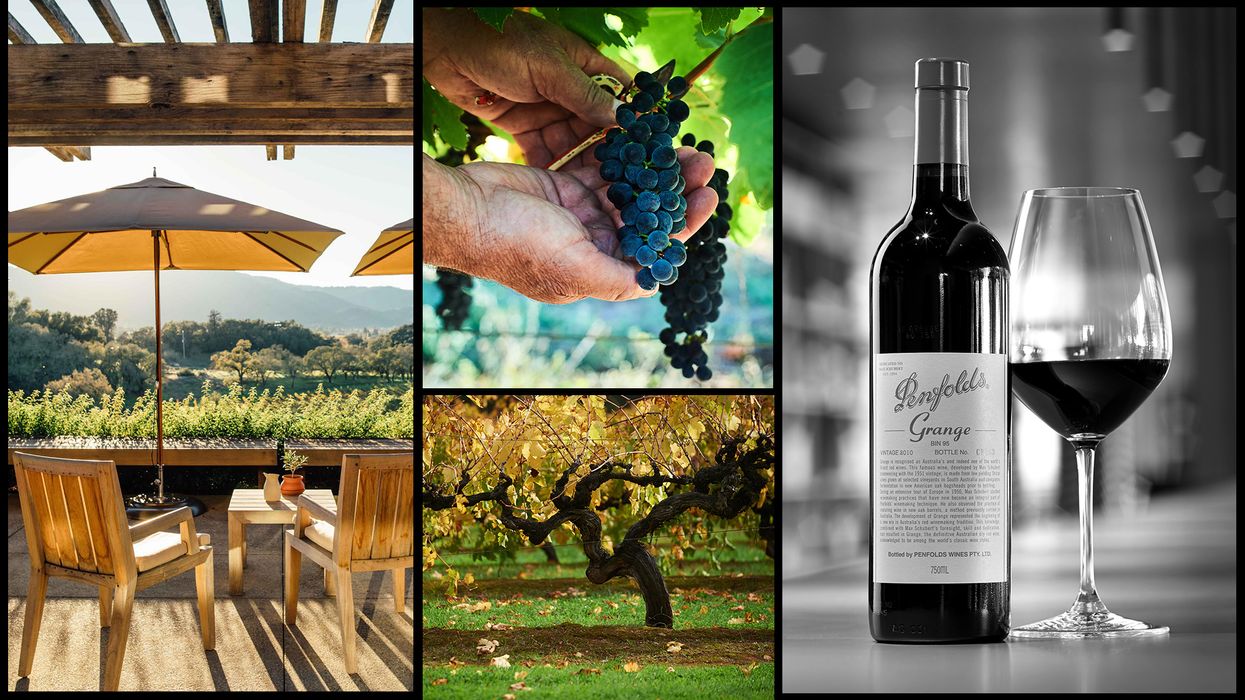 Summer 2020 is going to be different than those that have come before it. Instead of block parties, we're opting for pared-down backyard barbecues. Instead of graduation parties, we're cooking an intimate dinner with the family. However, these swaps we're making as we take social-distancing protocols into account do not mean that we can't have a great time—we just have to get more creative.
An easy way to up the ante on a low-key activity is to experiment with food and beverages. We tapped winemakers from two wineries,
Penfolds
in Australia and the
Joseph Phelps Vineyard
in the Napa Valley, to share their expertise on wine and food pairings for every (socially distanced) summertime activity. Whether you're snuggling up for a cozy movie night or finding new ways to celebrate milestones, they've shared ways to excite your palate at even the simplest event.
---
Midday Picnic
On a sunny day, grab a basket, a blanket, and a few friends, and head to the nearest patch of grass.
Pairing Suggestions:
"I often meet friends/guests in our picturesque vineyards late morning for an early lunch, and the
Bin 51 Riesling
is my fail-safe. At this time of day we crave crispness, a crunch in terms of texture and energy, which comes in the form of vibrant citrus. Smoked-salmon blinis with crème fraiche are classic and without pretense. For high impact, fresh lobster sandwiches using sourdough bread and homemade lemon mayonnaise creates a sense of occasion."
—Steph Dutton, Penfolds Senior Winemaker
"The
2019 Joseph Phelps Sauvignon Blanc
is a delicious sip for a summer picnic. This fresh, vibrant white wine pairs well with a variety of summer salads or a platter of goat-cheese crostini."
—Ashley Hepworth, Joseph Phelps Vineyards Winemaker
Evening Barbecue
Invite the members of your
"
social bubble
"
to your backyard for a fun evening spent around the grill.
Pairing Suggestions:
"The
Penfolds Bin 389 Cabernet Shiraz
. Quintessentially Penfolds and characteristically Australian. If you are lucky enough to be able to obtain an entire grass-fed eye fillet, all you need to do is ensure that it is well seasoned before barbecuing. Warm evenings for barbecues always conjure up images of in-season spring vegetables and carving at the table. Think chargrilled asparagus drizzled with extra-virgin olive oil, mustard greens, and radishes."
—Steph Dutton
"The
2017 Joseph Phelps Cabernet Sauvignon
is a perfect wine for an evening barbecue. Its generous dark fruit and tannin structure complements grilled vegetables with an herb dip, steaks, chops, and sausages."
—Ashley Hepworth
A Celebration
There are a lot of reasons to celebrate—birthdays, anniversaries, graduations, etc., are the perfect occasion for something bubbly.
Pairing Suggestions:
"The
2012 Thiénot x Penfolds Chardonnay Pinot Noir Cuvee
. Champagne is my guilty pleasure—the wine that I am ALWAYS in the mood for. This means that I am constantly using this wine to mark occasions and create everlasting memories. It's common to hear from people that they are afraid to open a special bottle that they've been holding on to for an occasion. However, I also hear (almost just as frequently) stories of missed opportunities where moments have passed them by. Don't hesitate reaching for something (emotionally or financially) significant, because it will pay you back in spades. Keep the food simple—in-season oysters with a shallot-and-mirin dressing."
—Steph Dutton