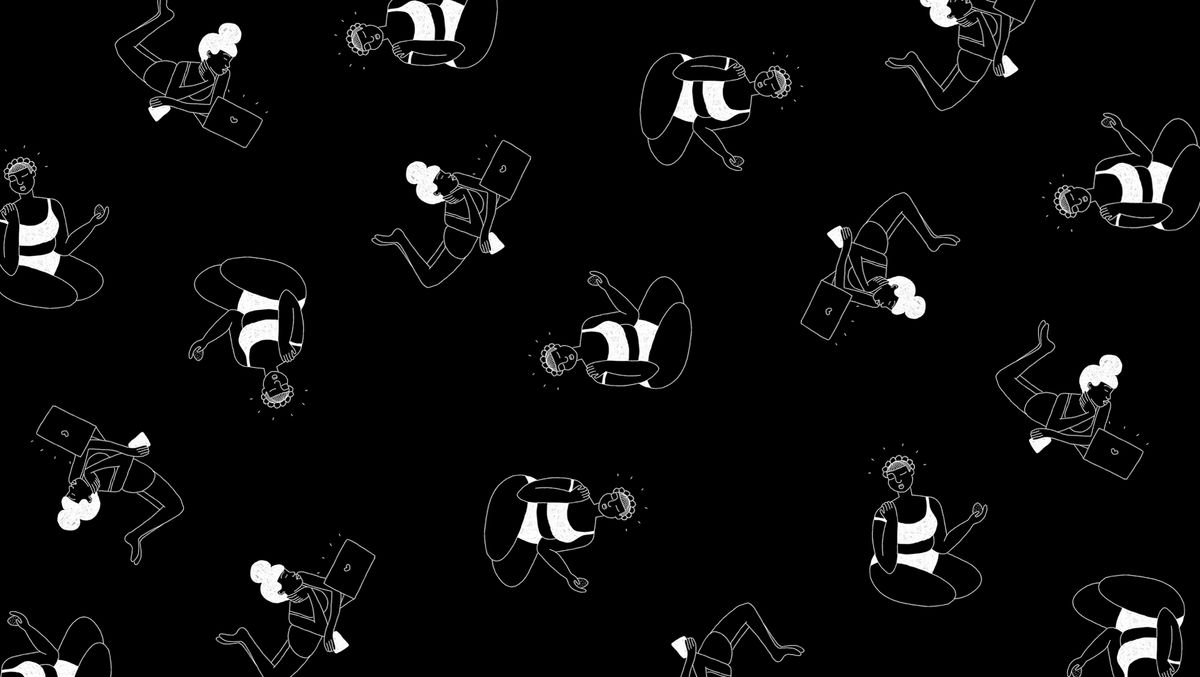 Love And Sex
The Truth about Physical Intimacy in the Time of COVID-19
Navigating dating and sex. In partnership with LELO.
Graphics
Ashley Combs, Rachel Pickus
Illustrations
Araki Koman
As the quarantine months continue to crawl by, our prospects for a lockdown-free summer seem less and less likely. However, that doesn't mean our #goals for a sexy summer need to look bleak—it's all about finding creative ways to let loose (safely, of course!).
For some women, however, finding their inner intimacy goddess is more difficult than others. Fact: Women masturbate less than men. Self-pleasure has traditionally been cloaked in a veil of shame and stigma, and a hush-hush culture of hiding vibrators in the back of our nightstands has resulted in many women feeling hesitant to talk about their intimate health. In some cases, this even extends to medical wellness, as some are too ashamed to even talk to their doctors about what's going on. (Ladies, your gynecologist is your friend—don't miss out on regular check-ups, even during quarantine!)
Coveteur, in partnership with
LELO
, is helping to break the silence around self-pleasure. We chatted with two women who share their unique stories about intimacy during lockdown and how their experience with the
LELO SONA 2 Cruise
and
LELO Smart Wand 2
helped empower their sex lives. Whether practicing with a partner remotely or experimenting solo, these women have found that regular (and safe) practice has helped them take control of their sex lives. Read more below to find out how to get the most out of your LELO toys. 
---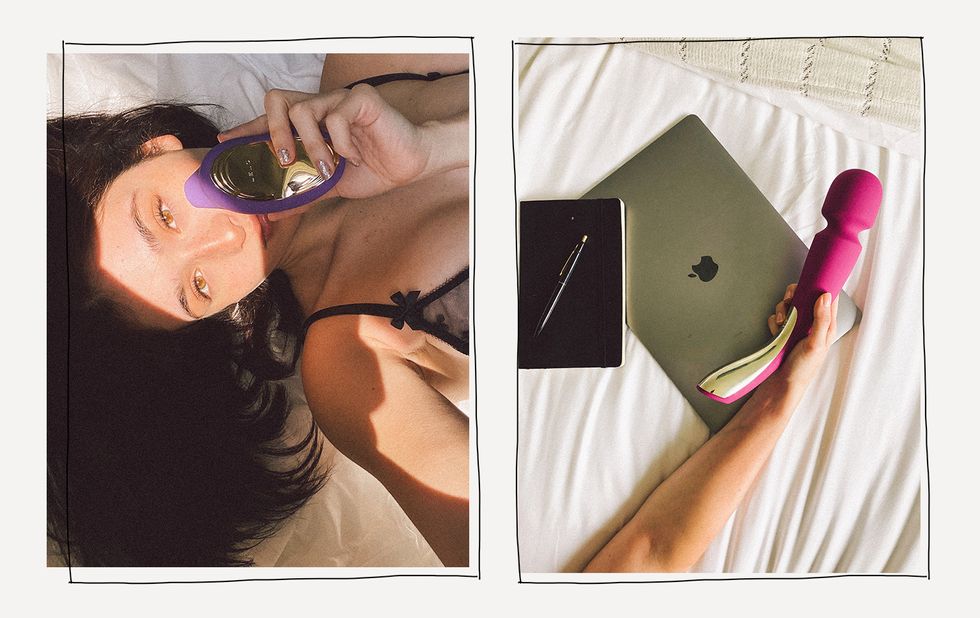 "I never thought I'd be the girl to get a boyfriend in the middle of the pandemic, especially one who lives 1,400 miles away. We met on Tinder Passport back in April and immediately hit it off. So much so that he flew in to see me at the beginning of June. We both hadn't had sex since the start of the nationwide lockdown, which made physical intimacy feel very special. I was an avid member of hookup culture back when everything was 'normal.' Despite having fun and being safe, I noticed I was starting to look at sex solely as a vessel for pleasure—a mindset that has now changed. While I had my fun back then, my boyfriend showed me a layer of sex I hadn't experienced. One where using my vibrator in the bedroom isn't 'tacky' or performative, but fun and even romantic.
LELO's Smart Wand 2
has created an outlet for us to experiment with this newfound intimacy."
"Now that we've been apart for a couple of weeks, we've gone back to the same sexual routine we followed before his visit: lots of nudes, the occasional R-rated FaceTime call, and our respective 'alone times.' Though it is a little sad not being able to use my
Smart Wand 2
with him, I'm happy knowing that it is still able to get us both off when I'm on the phone with him. We're both very physical when it comes to showing affection, which has been a little hard on me. But being able to see the effort we both put into making our sexual relationship work from a distance is reassuring."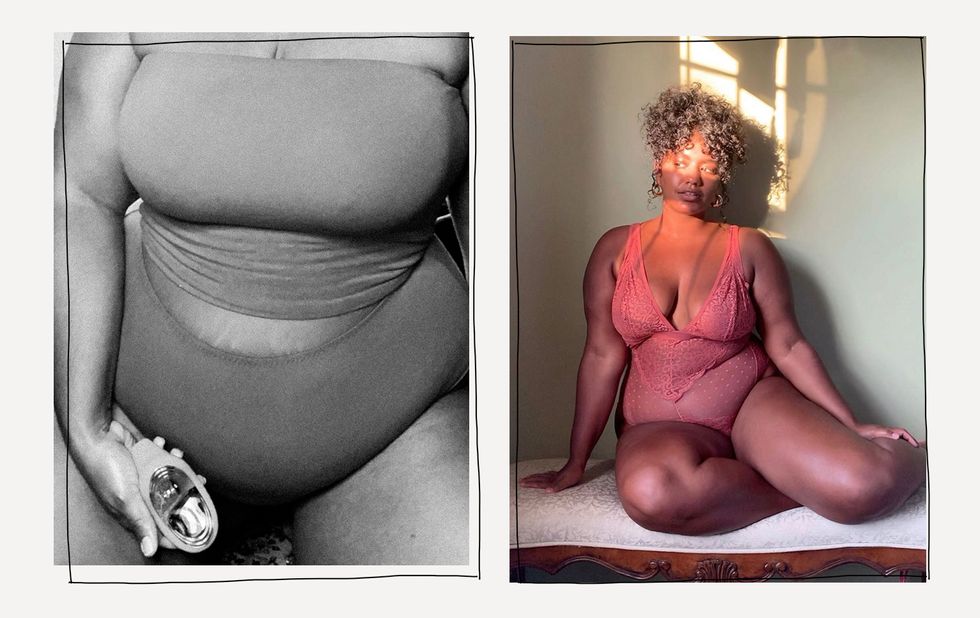 "It's funny how some people have a fear of celibacy during this pandemic, while I'm over here seven months dry. As I write this, I eagerly wait for my new toy to come in the mail. The single dating world has come to an abrupt halt, causing many adults to settle for themselves rather than calling up a friend with benefits or hitting up the local dive bar.

"My libido was never the issue. My entire adult life, I've dealt with partners not being able to fulfill my needs—at least, not without major assistance. The majority of my experiences have left me simultaneously hungry for more and concerned that another person won't ever solve the puzzle of my body. Is my full figure truly too hard to handle? Do they know where the G spot is? Their fumbling hands bring back memories of clumsy, inexperienced teenage boys during my days in high school.

"Sex during COVID-19 has been the final stretch of reaching my ultimate Venus self, even though I'm alone. I dress up for myself; I educate myself on new ways of pleasure, all while knowing this knowledge and experience is solely for myself. The absence of another human's touch has made a major impact on my desire for attention, and yet I'll take a fancy colorful instrument over a lazy partner any day."
"What's special about these new toys, like
LELO's SONA 2 Cruise
, is that it's not the ordinary phallic-shaped instrument—its smooth touch and plentiful vibration settings cater to everyone's needs. We're all unique in what works for each of us, so don't stress! Take your time when it comes to understanding what feels right for YOU. The end goal tends to be reaching orgasm, which is fantastic for many reasons, like experiencing euphoric sensations, releasing tensions, and becoming more in tune with your body.
"There's truly no way of telling when dating will resume, at least in a way that doesn't involve apps that lead to, at most, disappointing sexting conversations that lack excitement and vigor. As for myself, I'll patiently wait until the green light is given for us to connect in person once again, all in the interest of protecting one another. Who knows, my new skills, confidence, and sense of fulfillment may attract a new breed of suitors—maybe by then my partner's excitement will have exceeded their impatience in satisfying me properly."
Lelo
Lelo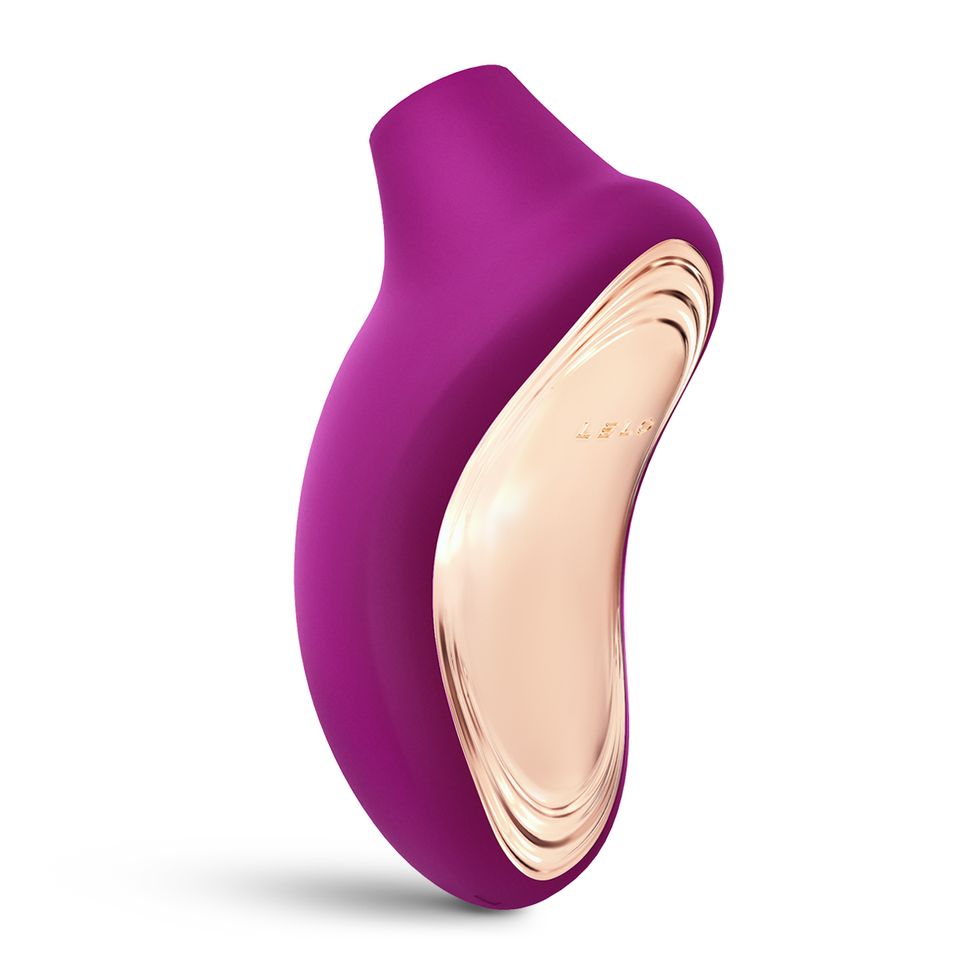 Lelo