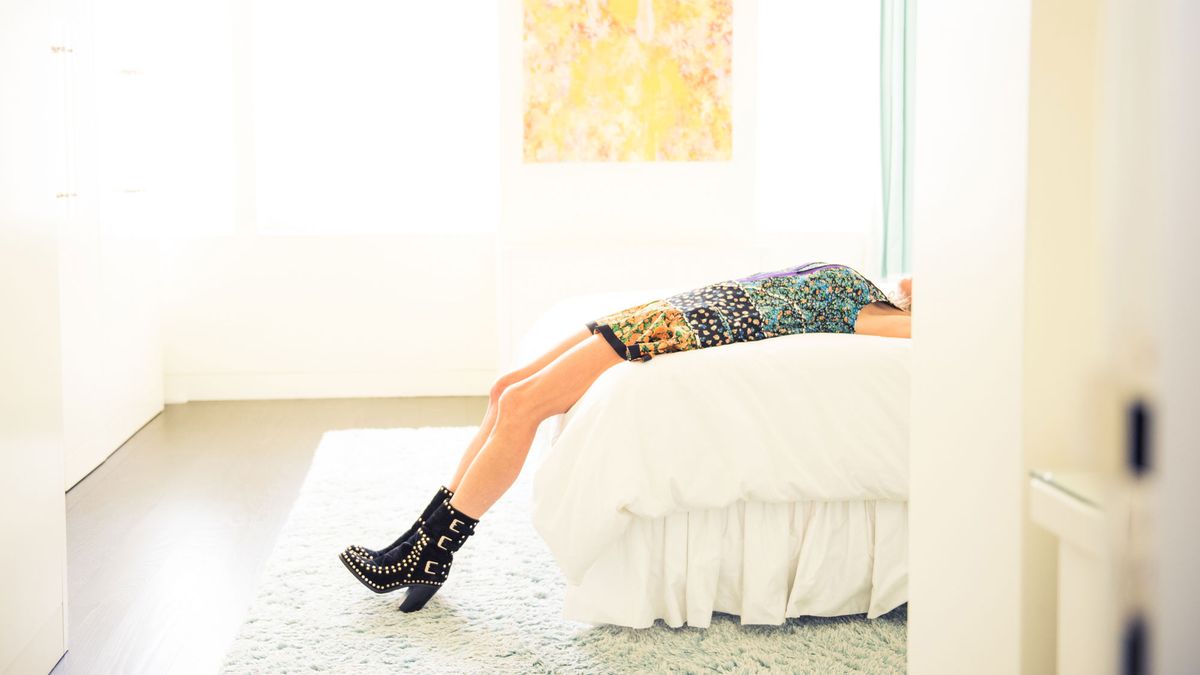 Love And Sex
Can Feng Shui Improve Your Sex Life?
Meghan Wallace James shares her expertise for a more passionate home.
In case you're not familiar, feng shui is defined as a system of laws considered to govern spatial arrangement and orientation in relation to the flow of energy. It's an ancient, and inexact, science that originated in China over 5,000 years ago, but
Meghan Wallace James
, a Los Angeles
–
based feng shui consultant, has designed a modern take on the practice, with a particularly intriguing goal—it might help improve your sex life.
Central to her work is Wallace James' belief that life, health, and order trump the Bagua, the feng shui map that analyzes the vitality of any given space. Says the consultant, "Traditionally, feng shui is considered elitist, whereas I work to infuse practicality. I am in my client's home to witness and remove blocks to what they are manifesting, whether those blocks be literal or metaphorical."
The consultant fell in love with feng shui three years ago, thanks to a trio of events: a cross-country move, a home renovation, and a sudden divorce. A former engineer and fashion designer, she created her technique with patience, time, and bold experimentation, making sure to listen to her home and possessions while researching the core principles. To test her process, she sent an email to the mothers at her son's preschool offering free consults. "Via those consults, I discovered that, one, I am a baby whisperer and can get kids to sleep through the night by rearranging their bedrooms, and two, that sensuality within a home is pivotal and primordial, for, in its absence, the energy is soggy and weak."
It was those initial consults that allowed her to create her modern take on feng shui: a "passionate trifecta" of space, style, and sex, which applies to every one of her clients. "The list of prescribed action items is as vast as the day is long," she says. "[It ranges] from taming overgrown bougainvillea to taking shoes to the cobbler, from scrubbing behind kitchen appliances to loving on your home's perimeter. [Things like] the art on the wall to the items shoved under the bed [can] communicate layers of hindrance to me. I know intuitively when someone is living with shit that they hate versus possessions they adore. I guide them through a radical edit and then through 'shopping their own home' to be pragmatically savvy." She notes that it is difficult to apply feng shui in a cluttered home, and that she feels grateful for people like
Marie Kondo
, whose message of tidying in the pursuit of happiness has allowed Wallace James to take it one step further with her practice.
---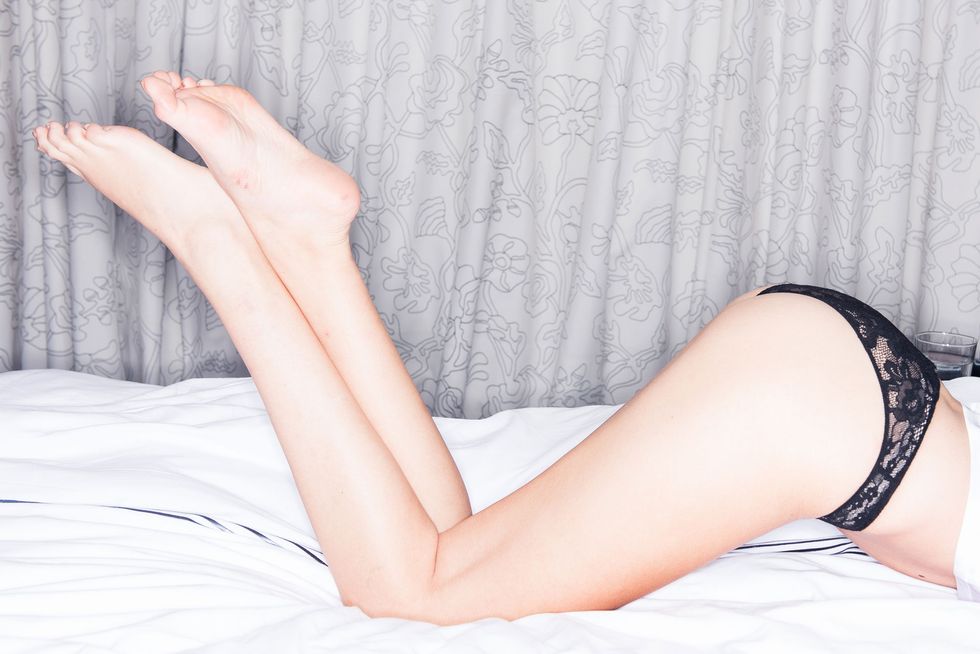 A surplus of extraneous items can hinder
sexual energy
, which the consultant says is paramount to the successful practice of feng shui. "Sex talk has to be on the table, for sexual energy creates life, and life fuels a healthy home. Sexuality spans a spectrum, which I regard with reverence. This work is about manifesting [that energy] with the byproduct of a beautiful home."
However, Wallace James wants everyone to maintain their own sense of style. She never tries to design her clients' interiors, but rather cultivates a rhythm and harmony that better aligns with a seasonal shift in their lives, like moving into a new home or even a divorce. "There is a primal urge to mirror the inner work you have been doing upon your outer world," she explains. "Feng shui tends to align with a personal milestone, such as a big birthday, a promotion, or a breakup."
She and her clients tend to stay in touch even after the first round of feng shui, evolving in tandem and working to create a home that fosters that critical sensual energy. "Many clients text me: 'I just know I need you again right now!' It ranges from donating 'divorce beds' to draping a fresh new mattress in the center of the bedroom with earthy linens for reading and masturbation by candlelight." She recommends adding a bit of tension to the arrangement of your home, by throwing off the balance of various items. "[Similar] to fashion, when something's a little out of balance or a little bit wrong, it's more interesting. [For example], swapping bedrooms, a fresh coat of paint, or landscaping your view from bed. That's sexy to me. It makes us feel more alive."
Witnessing manifestations and seeing her clients get into a seamless flow is one of her favorite parts of the practice. "My intention is this nuanced transmission where, ideally, I empower a client with some concrete action items like moving furniture or transforming rooms: a guest bedroom into a kundalini yoga studio; a walk-in closet into a home recording studio. I believe that homes should be as individual as the inhabitants." So if you aren't able to hire your own feng shui consultant in the foreseeable future, but are experiencing some stagnant sexual or creative energy, try rearranging a few things in your home. Change the direction of your bed; paint your living room navy; get creative with it, then step back and enjoy the new dialogue with your space. As Wallace James says, "It's much more empowering than superstitious."
Want more stories like this?
An Argument Against the KonMari Method
How Much Do You Really Know about Safe Sex?
My Job Has Turned Me Into a Relationship Therapist—Here's What I've Learned