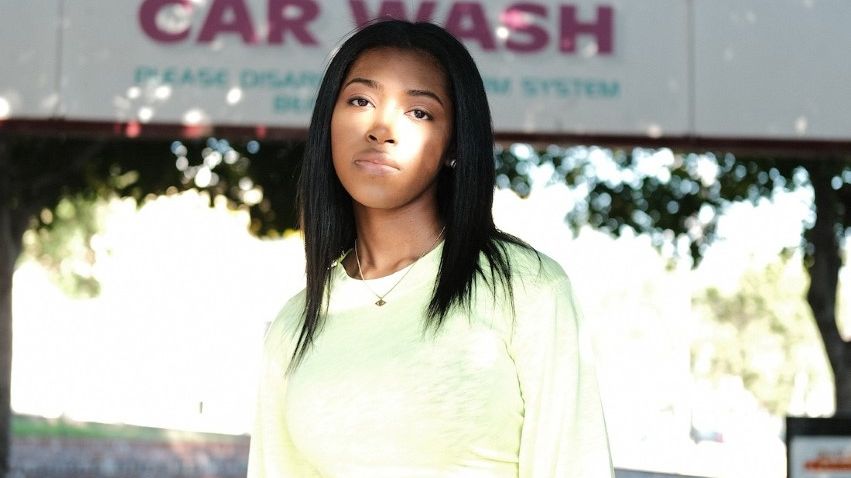 Culture
A new voice and sound in the music industry.
If you haven't heard of
Jayla Darden
yet, don't worry—you're about to. The 22-year-old artist is quickly making a name for herself in the R&B world. Originally from Detroit, Darden spent the majority of her teen years in Atlanta, mastering her craft and honing her sound. After going to school at the
SAE Institute
to study audio engineering, she now resides in Los Angeles, creating the latest R&B hits for your ears. In an industry where it's common to have ghost writers, it's rare to come across a new artist who does it all on her own. From start to finish, Darden is the mastermind behind her music. "Everything that has to do with a song, I do," she explains. "From producing to writing to mixing to mastering," Darden truly does it all.
Following behind her first EP, 
Onto Something
—with sounds that resemble a new-age vibe similar to '90s Brandy—Darden has been back in the studio working on a new project. With the recent release of her latest single, "
Demonstration
," a love song about less talk and more action, Darden has already been catching the eyes of major names in the industry. Back in May she was featured on R&B artist
H.E.R.
's Instagram Live segment of
Girls with Guitars
. We had the pleasure of sitting down with Darden to talk about everything from the start of her career to creating music and right down to her favorite pairs of Jordans.
---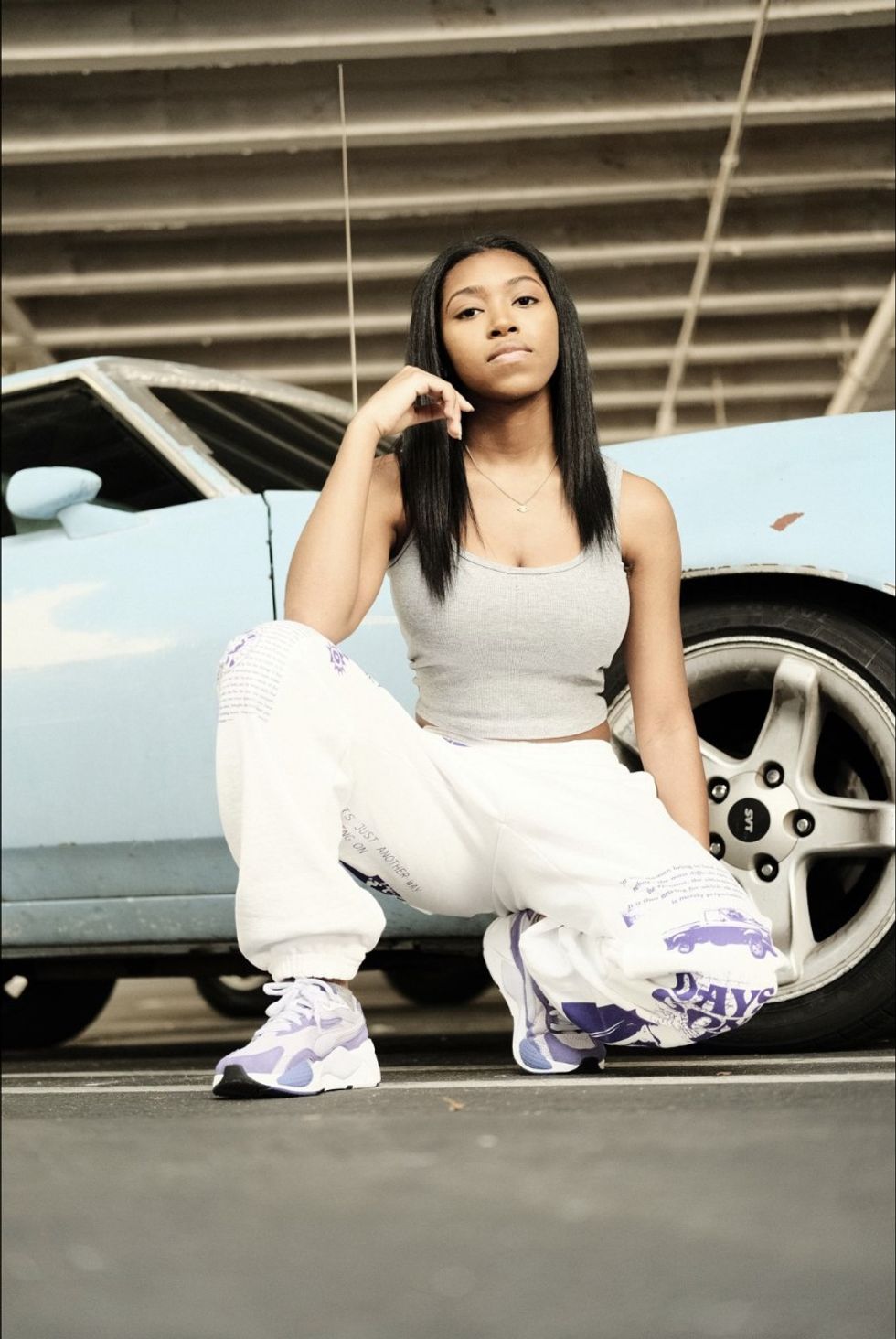 Photo: Danny Williams
On getting her start and her inspirations:
"I think I was in the eighth grade—my mom always kept me in chorus and choir at church, and the choir director had a studio in downtown Detroit. He allowed me to come through, and that's how I got my start. [Then] I moved to Atlanta when I was in my 10th grade. My mom felt like Atlanta was a better opportunity for me—and it was definitely a huge stepping stone. It allowed me to focus on the one thing I went there for: music.
"My first inspiration was Destiny's Child. I was listening to Destiny's Child from [inside] the womb, apparently. From there, I would say Beyoncé,
Jhene Aiko
, Frank Ocean. As well as Aaliyah and Brandy—they're definitely a huge inspiration. As for the production side, I would say Missy, Timberland, J. Cole—as both a producer and an artist—and Key Wayne, he's a producer from Detroit who's worked with
Big Sean
."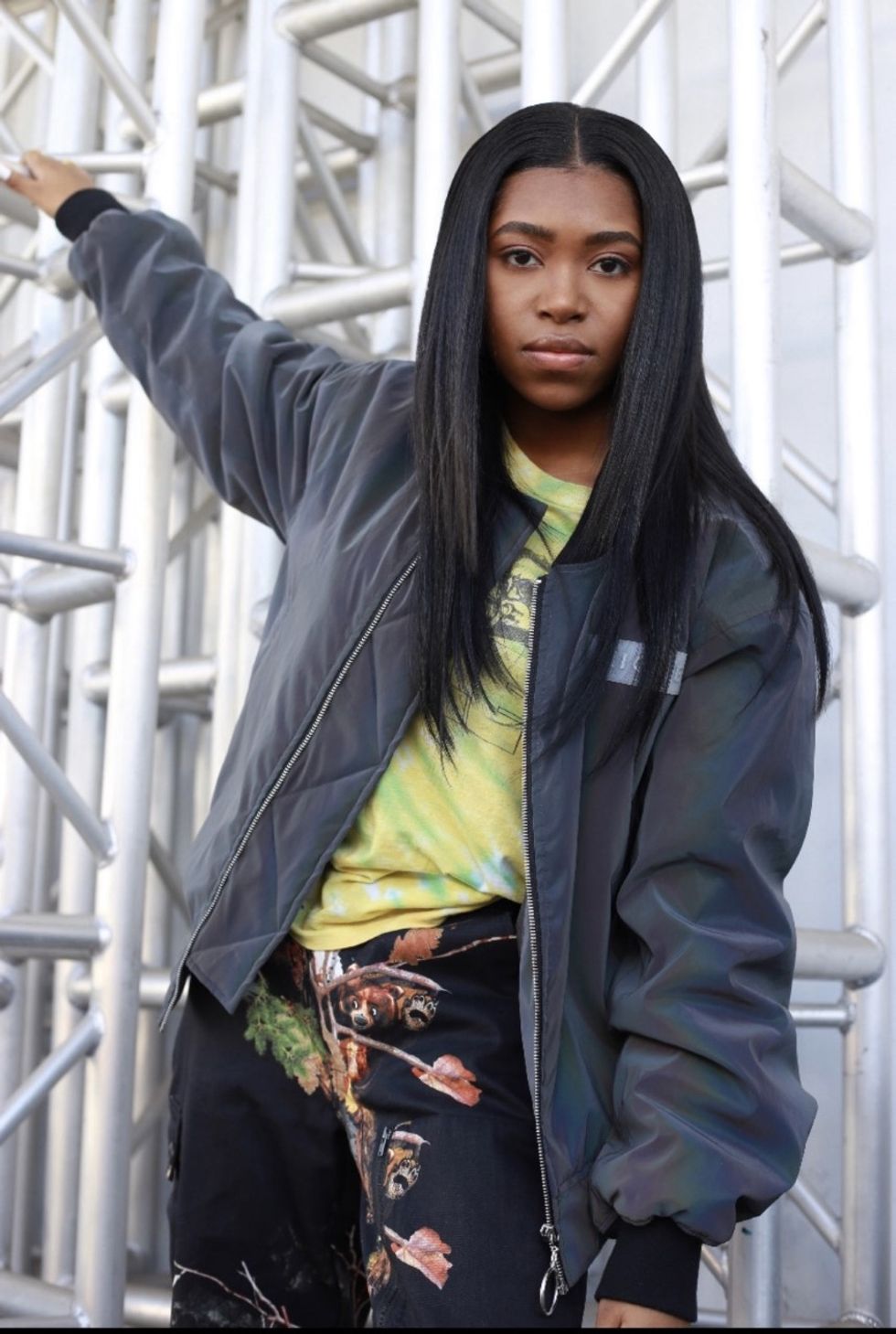 Photo: Bree
On her process for creating music:
"I pull inspiration from everywhere—I might be listening to a song or just find myself being inspired by life. Then I'll open my laptop and create a beat. I usually start with beats and melodies, because I feel like that's what catches people's ears first. Then I write lyrics after that, after I get a good foundation. I feel like that's the balance, making music that people can listen to and just feel good listening to it, but also when [they] listen, [they] pay attention to the lyrics [because] there's also a message and a story there.
"I base my music and my writing off of personal experiences, and [it often] trickles into the music. People and fans will reach out and know things about me from what I say in my music. My personality really shines through just because I'm writing from my own experiences."
On her personal style:
"Growing up I was a tomboy, so now it's a balance of masculine and femininity—I like to wear crop tops, but I also like to wear baggy pants or street wear. I'm not too picky when it comes to clothing as long as it looks good. Some brands I like to wear are
FairPlay
,
Carhartt
,
Human Made
, and
BBC
.
"I'm definitely into shoes. I'm pickier with shoes. I wear Jordans and Nike all the time. I've always been a tomboy, so I've always been a sneakerhead. I looked up to my older brother, who also has always been a sneakerhead. My favorite style of J's are the 7s, I'm starting to like 1s a lot more—I feel like with those, you can put them on with anything. And then as of late, there's 6s and 4s. I'm just starting to like different pairs more now."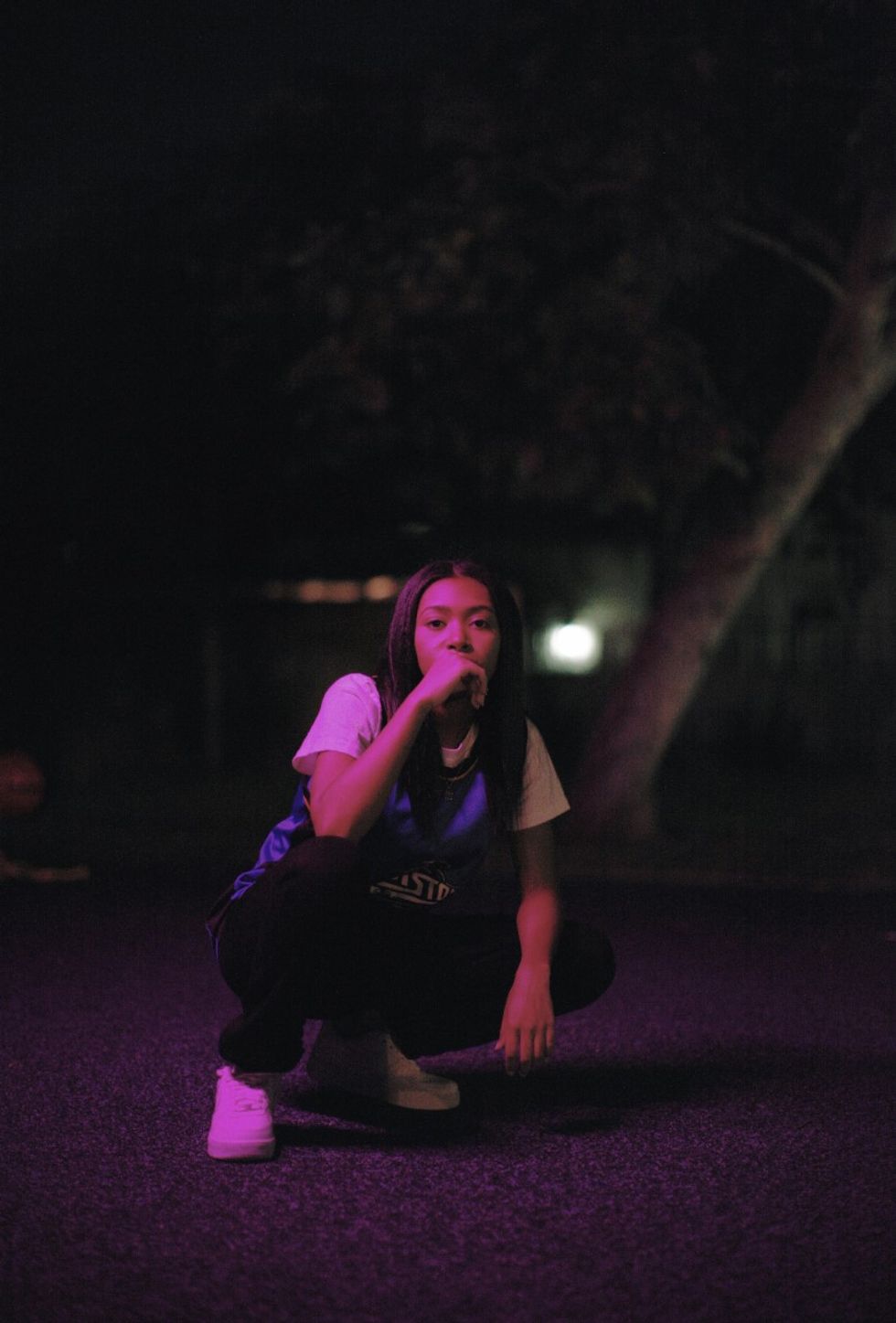 Photo: Danny Williams
On collaborating and her sound:
"Being around people and in studios and seeing different people's processes is always influential. If I'm working with somebody, we might share different ideas or sounds, and that can help influence [each other]. As creatives, we kind of share things back and forth...[as well as] working with other people in the industry who also do R&B. In Atlanta, a lot of things were hip-hop based. Atlanta is known for hip-hop and trap music, which is cool, but for me as an R&B singer, I didn't know who to work with. There's a lot of people [in L.A.] who do R&B, make R&B beats—not to say I want to stay in a box, but that's just where my heart is. I've always been passionate about R&B. That's just what I would listen to on the daily. I ended up just creating the music that I wanted to listen to."
On her dream collaboration:
"Definitely every artist who has inspired me—that would be a dream. A big goal of mine is to be able to do a solo tour soon. I would love to tour with Beyoncé just to learn from her, as well as learn more about [her] production. When I was 18 or 19 I worked as a stagehand setting up concerts, which was intense, but I always found it interesting."
Top photo: Danny Williams
Want more stories like this?
2 Musicians to Watch This Year
How to Shop Like Sneaker Aficionado and Visual Artist Julie Gray
Betty's Dede Lovelace and Ajani Russell Are Flipping the Script on Skate-bro Culture