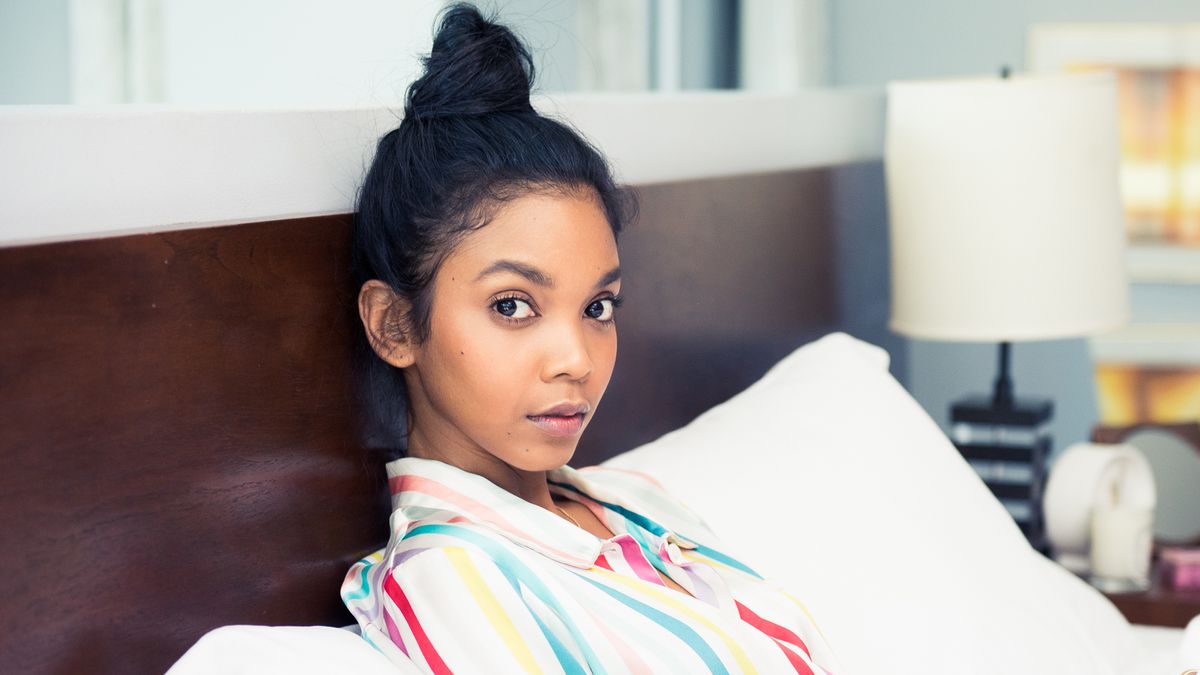 Skin
Everything You Should Be Asking Your Dermatologist as a BIPOC Woman
Keep your complexion clear, even, and healthy.
There is nothing so alluring, but equally frustrating to achieve, as a clear, beautiful complexion. The quest for skin that looks unblemished by time,
sun damage
, or acne (among other issues) is hard enough, but people of color have an added layer of complexity: melanin. Black and brown skin has special considerations when it comes to skin care, which can make everything from product selection to visiting a dermatologist that much trickier.
We want to correct this
—
after all, when you know better, you do better. So we reached out to two preeminent women of color in dermatology:
Mona Gohara
, board-certified dermatologist and associate clinical professor of dermatology at Yale School of Medicine, and
Caroline Robinson
, MD, board-certified dermatologist and founder of
Tone Dermatology
, to deliver some advice for Black, indigenous, and people of color about some of our most pressing skin-care concerns when it comes to tone, texture, acne, and more. 
---
Hyperpigmentation

Naturally, people of color are prone to the same skin-care concerns as anyone else—it's how our skin reacts that makes the difference. "When somebody comes in, you always have to understand the risks of scars and hyperpigmentation," says Dr. Gohara. "Those qualifying questions aren't usually asked of Caucasian patients, but certainly important to ask of our brown skin patients. Hyperpigmentation and scarring are extremely important to consider when putting together a treatment regimen for brown and Black skin."

Dr. Robinson states it's usually adverse reactions which bring BIPOC individuals into the office. "I think what brings in patients with deeper skin tones tends to be secondary skin concerns. For instance, my patients of color tend to be more concerned about post-inflammatory hyperpigmentation which accompanies acne versus acne itself. Hyperpigmentation can be far more devastating for darker pigmented skin. It can be deeper in color and longer lasting."

As a matter of fact, often in our quest for even skin it's the subsequent use of harsh products or aggressive techniques that make hyperpigmentation more likely and problematic. If you find that that's the case for your skin, it's best to speak to your dermatologist in order to prevent further damage.


Acne
When dealing with acne in melanated skin, Dr. Robinson advises speed. "Early prevention is critical, and it's something we're up against as a community because [patients] aren't being treated for their acne," she explains. "There are many access issues which prevent patients of color from seeking help for skin issues in the first place, which means by the time they see us, they present more severe acne, hyperpigmentation, and/or scarring. We also know there's a tendency—not just with acne, but other conditions—for the severity not to be accurately recognized because redness looks different on the background of Black or brown skin."
When it comes to addressing acne for BIPOC patients, both doctors agree a gentle cleanser paired with a targeted treatment is key, followed by moisturizer and
a good sunscreen
. Salicylic-acid cleansers tend to help with blackheads and whiteheads, while benzoyl-peroxide-based cleansers help clear inflammatory acne with pimples. Generally, gel washes work for oily skin, creamy formulations for dry.
As to the targeted treatments for acne, both dermatologists are fans of retinoids like
Differin Gel Adapalene 0.1% (45 g),
followed by a barrier-protecting moisturizer and sunscreen during the daylight hours. Just remember, don't pick at or pop your pimples. "It's a recipe for hyperpigmentation, and you could introduce bacteria into the lesion, both of which make everything worse," advises Dr. Robinson.
Texture
Both experts advise that their BIPOC patients use
chemical exfoliants
and peels over physical scrubs when it comes to treating uneven skin texture, which provide a less abrasive skin resurfacing (and therefore less risk of causing undue damage or hyperpigmentation).
They suggest using washes with alpha hydroxy acids like Dr. Robinson's recommended
Revision Brightening Facial Cleanser
, followed by retinoids or peels containing salicylic, glycolic, or lactic acids, and a barrier-repairing moisturizer like
Avene Cicalaphate+ Restorative Protective Cream
, and of course, sunscreen.
Sun Protection
Yes,
using SPF regularly
is critical in order to keep Black and brown skin safe from UVA and UVB damage, as well as
high-energy visible (HEV) or blue light
. This can be from your computer or phone screen, fluorescent lighting, and, of course, the sun. "Particularly with Zoom calls and all the screen exposure right now, brown skin is much more likely to get damage from visible light," cautions Dr. Gohara. That means you need a sunscreen whether you're spending the majority of your time outside or indoors, but even more so if you're using a retinoid product, which can increase skin sensitivity to UV rays.
One of the most dangerous misconceptions related to the sun and skin of color is that darker skin is somehow immune to skin cancer. This is not only false, it's perilous. "Many times there's a misconception that BIPOC people can't get skin cancer, so diagnosis is delayed," cautions Dr. Gohara.
According to
the American Academy of Dermatology, patients of color aren't usually diagnosed until the later stages of melanoma, when it's more difficult to treat—not to mention they're less likely to survive than Caucasian patients.
In addition to sunscreen and
sun-protective clothing
, yearly skin checks with your dermatologist are imperative, especially since people of color often get lesions in areas not commonly exposed to the sun, like the groin, between the toes, inside the mouth, and the palms of the hands.
Finding a BIPOC Dermatologist
Finally, should you look for a dermatologist of color as a BIPOC person? "I think we know when there's some type of cultural resonance between a doctor and a patient in any specialty—usually based on ethnicity or religion—the patient outcome is better; it's scientifically proven," Dr. Gohara says.
Dr. Robinson agrees, but says it might be a bit challenging, but worthwhile, to do some research before reaching out to a new doctor. "The stats are staggering: Roughly 3 percent of derms are African American, and roughly 4 percent are Latinx. It's something our profession is addressing. A lot of patients are looking for dermatologists of color or want to culturally identify with their dermatologist, and just knowing the landscape is important."
If you're seeking a dermatologist of color, or someone who can address the particular needs of your skin tone,
The American Academy of Dermatology
can be a great resource, as well as the
Skin of Color Society
, which is composed of dermatologists with an interest in conditions which disproportionately impact BIPOC patients. Call their offices, ask questions, pay them a visit—you deserve to live in the skin you're in, and it deserves to look its absolute best.
Don't Forget to Shop a Few of Our Favorite Products for Black and Brown Skin:
Both dermatologists recommend this remarkable retinoid cream, the first FDA-approved retinoid available at full strength without a prescription. Add a layer post-cleansing to allow the cream to gently treat acne and inflammation while it works to prevent the flare-up from coming back.
Tinted sunscreens are critical to protect melanated skin from both visible light and UV rays. This clean, mineral serum provides a lit-from-within complexion with nourishing skin-care benefits, while SPF 40 protects skin and helps prevent hyperpigmentation.
This cult-favorite SPF ensures that you have superior daily sun protection without the white cast. It's also a Black-owned brand, so the formulation is designed to not only prevent damage, but also soothe, nourish, and enhance your complexion.
Dr. Robinson is a fan of this luxurious cleanser which gently removes surface impurities while also brightening and gently exfoliating the skin. Paired with a good moisturizer and sunscreen, it's a great tool for texture issues.
Recommended by Dr. Gohara, this rich, hydrating cream nourishes skin while protecting it from environmental aggressors. It helps restore the moisture balance of your skin, which is critical when battling hyperpigmentation and texture issues.
A favorite of Dr. Robinson, expect nothing but glowing skin from this gentle cleanser formulated with added moisturizers and conditioners. A low concentration of glycolic acid exfoliates your complexion to help minimize dark spots. Skin is brighter, smoother, and more even in tone and texture.
Both dermatologists are fans of this old-school standard which can be an incredible secret weapon in the battle against dry skin. A thin layer on top of clean, hydrated skin can create a moisture seal which prevents dryness and damage while the skin repairs itself underneath.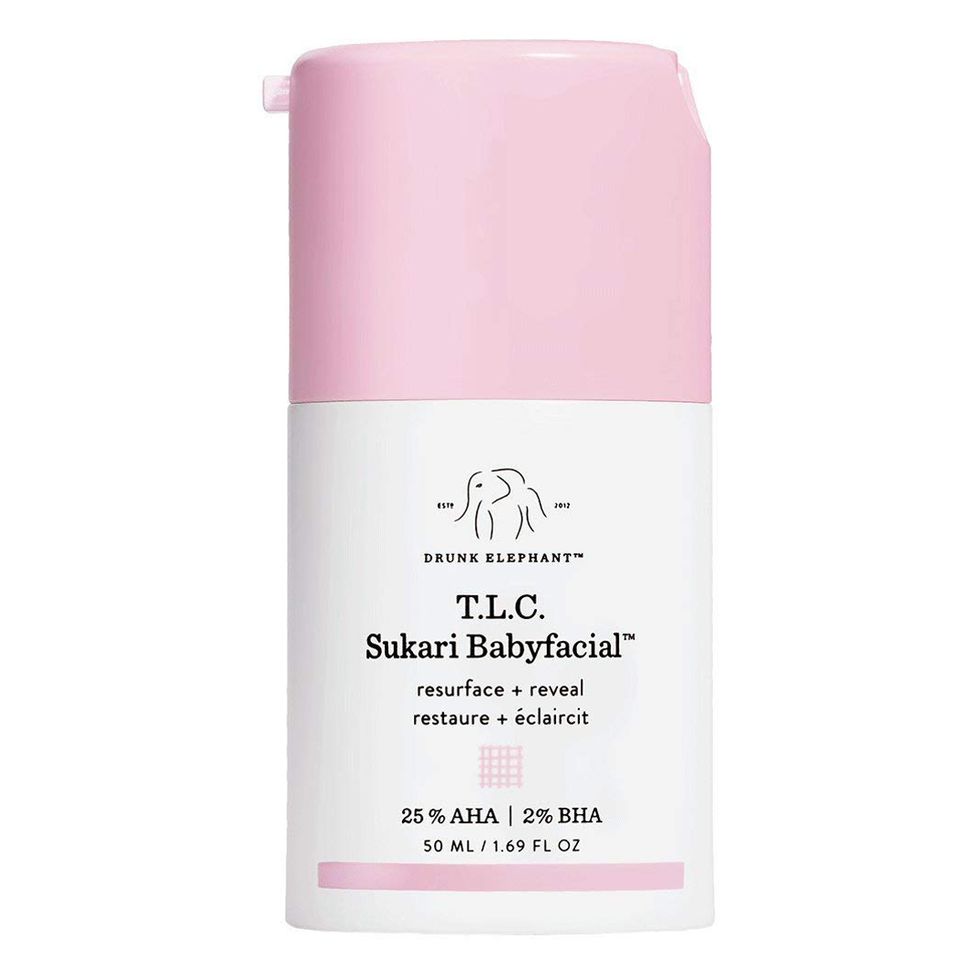 A low-grade chemical peel in a bottle, this AHA/BHA blend banishes hyperpigmentation and texture issues while also supporting natural cellular turnover, revealing a brighter appearance and smoother texture, glowing with even tone and radiance.