WWWRN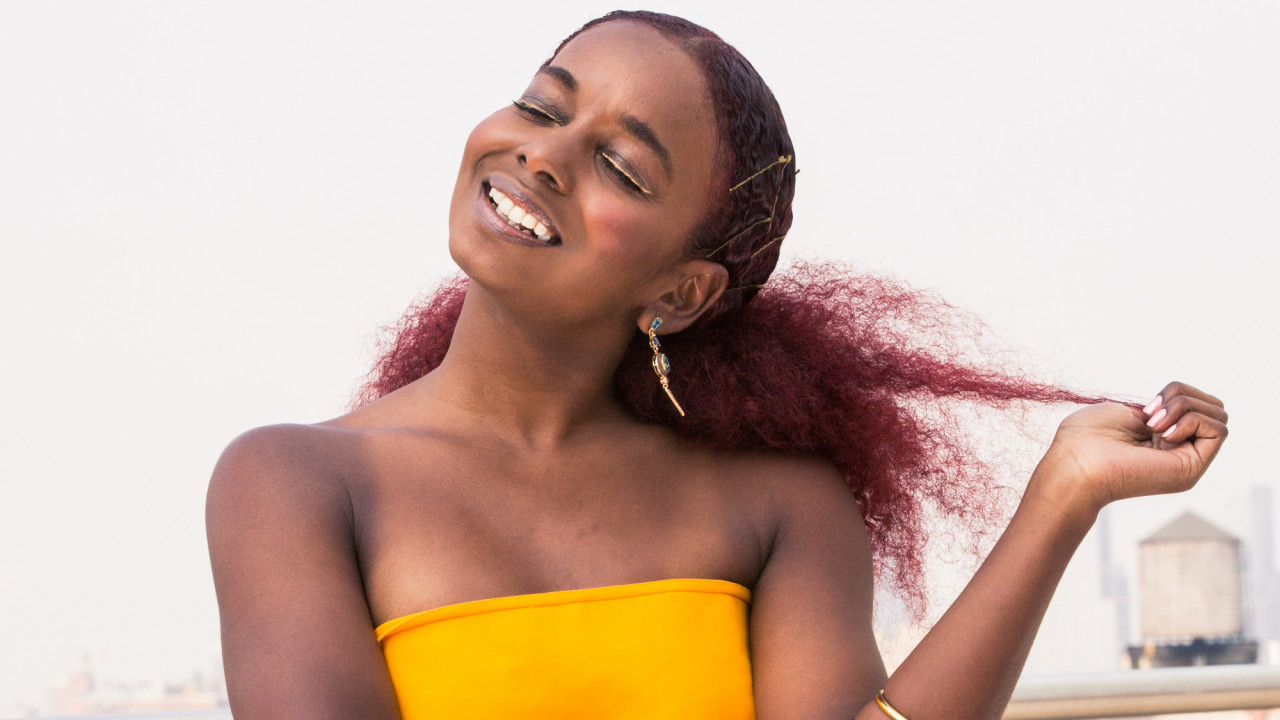 5 Black Editors Share Their Favorite Sunscreen and Sun-Care Tips
Time to bust the myth that we don't need extra sun protection.
The older I get, the more I realize just how silly some myths can be, especially when it comes to personal care. While we all know that if we step on a crack, we won't, in fact, break our mother's back, one myth that seems to still stick around is that Black people don't need sunscreen. I'm here to tell you, just in case you haven't heard it already, that is 100 percent, without a doubt, not true. Everybody needs sun protection in their life. This myth has stood the test of time because Black and brown people with darker skin tones have a higher amount of melanin in their skin—which creates that gorgeous hue of pigmentation. Since our pigment is so high compared to those with fair complexions, we're less likely to feel sunburns, but that doesn't mean we're not experiencing sun damage, nor are we immune to skin cancer.
That is why it's so important to practise safe sun care, no matter your skin tone. I had the pleasure to chat with five amazing Black beauty editors and industry insiders about how we can change the narrative around people of color and sun protection. Keep reading to find out the products they love and how they use them, because we all need to flex our complexion.
Julee Wilson
Beauty Director, Cosmopolitan
View this post on Instagram
On her favorite sun-care products:
"I don't play when it comes to SPF. As a woman of color, I'm always looking for [products] that blend into my skin well, [don't] make me look like Casper the Friendly Ghost, and give me at least an SPF 30. My go-to [is] Shiseido Ultimate Sun Protector Lotion SPF 50+. It seamlessly blends into the skin, it's not oily or anything—it's really, really good. I use that not only on my face, but my whole body, and even though it comes in a small package, a little goes a long way. Also, for my face I'll reach for Supergoop! Unseen Sunscreen SPF 40. Like the name of it says, 'unseen,' it completely disappears, which is really beautiful. Then I'm also into Black Girl Sunscreen. I think it's just an amazing product. It was created by a Black woman, so you know it works on highly melanated skin, and it's just a really beautiful formulation and comes in an SPF 30. So again, anything 30 and above I'm definitely into.
"I think a lot of people forget that they need to put sunscreen everywhere, not just their face. My favorite body ones are Neutrogena's Ultra Sheer Lightweight Spray, and Coola has a body spray I love as well. I use it not only on myself, but on my husband and my son. I'm also really into tinted moisturizer with SPF. Givenchy has a really amazing one. Their City Balm is dope. It's only an SPF of 25, but I find it to work pretty well for me. Sometimes I'll mix a little of the Shiseido in with that. Laura Mercier has a really great one too."
On why sun care for Black and brown people is important to her:
"Skin cancer affects us as well, and the harmful effects of UV rays affects us too. Yes, we have melanin that protects our skin a little bit better, but I think that it's a part of my job as a Black woman in this industry to drive home the fact that it's very necessary for us, because we do get diagnosed with skin cancer, and to just try to break that myth."
How she applies and reapplies:
"Lately, I haven't felt like I need to reapply. I do sit at home inside a lot, wearing my SPF, but I don't feel like I have to reapply because I'm not sweating or running around or touching my face. When I'm out and about, I'll definitely reapply, probably once during the day. When I'm on vacation, I'm reapplying all the time. I'm going in the water, coming out, drying off, so I'm gonna reapply—on my husband and my son as well, because they're not going to do it themselves."
On what she would like to see change in the industry:
"I think there is a lot that can be done in the industry. Making sure there are more SPF [options] out there that work with darker skin tones, because the majority of them don't. A lot of them don't blend in seamlessly, and so I think if there were more options out there and more points of contact where people of color could try something, and not necessarily pick up one and realize 'Well, this doesn't work for me.' Once product development catches up with the fact that people with darker skin tones need to and want to wear it and want to look like themselves while wearing it—I think that's important. Marketing as well—you don't necessarily see a lot of people of color in the advertisements and in the commercials, so if we don't see ourselves there, I think that perpetuates the idea that we don't need it. There is work to be done all around."
Shelby Ying Hyde
Contributing Shopping Editor
View this post on Instagram
On her favorite sun-care products:
"Epicuren has a really nice perfecting sunscreen, and it has zinc in it—that's the ingredient that leaves a white cast—but it seems to rub in really nicely. One that I use for full body is the Sun Bum Sunscreen. It's really nice because it has a spray-on feature. It's a little oily, but I feel like it really protects my skin. I use that if I'm going to the beach or [will] be in the sun all day, while the Epicuren is one that I use primarily on my face and if I'm going to be out and about."
Why sun care for Black and brown people is important to her:
"I spoke with a dermatologist named Dr. Karen Kagha and a New York aesthetician named Simedar Jackson, and both of them broke it down for me. Black people and those with darker skin tones can still get skin cancer, even though it's not as frequent as those with fairer skin. So we don't have to be worried about our skin burning as much because of that natural barrier in our skin from the melanin that we have. Black people who do get skin cancer tend to get it more severely. There's also a lot of benefits that come from [wearing SPF]—it combats photoaging, so wrinkles, as well as hyperpigmentation with uneven skin color."
How she applies and reapplies:
"You're supposed to apply your sunscreen 15 to 20 minutes before you're going to be in the sun, so if I know I'm going to be gardening or sitting out and working outside, then I do a skin-care routine. I would put on a layer of sunscreen after any serums I use, then I'll put that on in lieu of moisturizer in the morning. If I'm going to be wearing makeup, then I'll go for a tinted moisturizer. UnSun has a really good tinted sunscreen moisturizer. I can color-correct but also protect my skin. After two to three hours, then I'll just reapply."
What she would like to see change in the industry:
"Doing my own research, I found not a lot of sunscreen is made [with] Black and brown people in mind. White cast aside, I think a lot of them are made to protect [from] the initial burning and access to those harmful UV rays, so I think there is a lot more testing that needs to be done. Especially since there are two different types of sunscreen: physical and chemical. As chemical becomes more popular, it's just making sure those ingredients are safe so Black people can have a clear-cast sunscreen and it's safe to use."
Kayla Greaves
Senior Beauty Editor, InStyle
View this post on Instagram
On her favorite sun-care products:
"I love Elta MD and Black Girl Sunscreen. Elta MD is a dermatologist and beauty editor cult favorite for a reason: its mineral formula that works across all skin tones, which is often a rarity for physical sunscreens. Black Girl Sunscreen is on par with Elta for me in terms of formulation and efficacy—it's another mineral SPF product that was specially formulated for dark skin. But it's a little more accessible in terms of price point and is available at Target."
On why sun care for Black and brown people is important to her:
"I just think of it like this: If you have skin, you need to protect it. The melanin in our skin only protects up to about SPF 13, while dermatologists recommend wearing at least SPF 30. Although we have some mild natural protection, we can still get a sunburn or develop skin cancer—and what's most scary [is] when we do get diagnosed with melanoma, it's often diagnosed at a later and more deadly stage."
How she applies and reapplies:
"For my face, I apply it as the final step in my morning routine, after my moisturizer. As for my body, I mix it in with my lotion and apply it all over, especially in areas that are not covered by clothing. I do reapply every two hours if I'm spending an extended amount of time outdoors."
On what she would like to see change in the industry:
"I'd love to see more powders that work for our skin tones. A lot of SPF makeup products only offer like, four or five different options, and the shade range ends at my color—that's not going to cut it. I also want to see more advancements in terms of mineral formulations. No one should have to skip over protecting their skin because they're worried about visible residue."
View this post on Instagram
On her favorite sun-care products:
"My go-to product will always be Black Girl Sunscreen Broad Spectrum SPF 30. Ever since I can remember, I've struggled with acne. I always had to be careful with what products I chose to put on my face because I have incredibly sensitive skin that reacts to every new product. When I found Black Girl Sunscreen, it was the first sunscreen that not only didn't clog my pores, but moisturized my skin and left me with an outward glow that I had never seen before. The cherry on top for me was that the brand is actually Black-owned."
On why sun care for Black and brown people is important to her:
"When I was young, I used to think just because I didn't experience visible sunburn that sunscreen was unnecessary or avoidable. I just always thought daily sunscreen use was something that was more so needed in the white community, and occasional sunscreen use was fine. Not only does it help maintain skin elasticity, but it also helps in preventing skin cancer, something which is very common in our community. I think we need to start promoting the use of sunscreen in our community because I know I wasn't really educated on its benefits as a young Black girl."
How she applies and reapplies:
"I apply sunscreen every morning at the end of my daily routine. Typically, in the winter, I only apply it once before the day because I'll have makeup on during the day, which limits reapplication. However, in the summer, I try to avoid wearing makeup (that New York summer heat can be too real), so I reapply sunscreen throughout the day."
On what she would like to see change in the industry:
"More Black-owned sunscreen brands [need to] hit the market! I also would love to see sunscreen that is geared toward treating hyperpigmentation in Black skin."
Maya Allen
Beauty Editor, Marie Claire
View this post on Instagram
On her favorite sun-care products:
"Black Girl Sunscreen. I love that this Black-owned beauty brand was made with melanin in mind. With the help of feel-good ingredients like avocado, jojoba, cacao, carrot juice, and sunflower oil, my skin always feels deeply nourished post-application. Texture-wise, it's a super-sheer lotion that sets into my skin in seconds, without the arm workout thicker consistencies require, making it the ideal last quick step before you're out the door.
"Renée Rouleau Weightless Protection SPF 30. The last thing I want for my inherently oily T-zone is to layer an oily sunscreen on top of it. This featherlight formula quickly absorbs into my skin without leaving behind an ashy cast, making it a winner in my brown-girl-approved beauty book. Plus, I can trust that it won't set off any unwanted acne because of its soothing, anti-inflammatory ingredients like green tea and licorice extract.
"Supergoop! Unseen Sunscreen SPF 40. I love a good glow, but when I'm having a shiny skin day, I reach for this mattifying sunscreen. It tames excess oil and stops shine in its tracks. The gel-based, velvety feel primes my skin beautifully for makeup and provides a soft veil of hydration that lingers for hours on."
On why sun care for Black and brown people is important to her:
"Skin cancer does not discriminate, meaning our melanin needs to be protected. I wish the age-old myth of Black and brown people being sun resistant would escape everyone's minds. In fact, studies show that if Black people are diagnosed with skin cancer, outcomes could be far worse than other ethnicities due to a lack of resources. Additionally, according to the Skin Cancer Foundation, the estimated five-year melanoma survival rate for Black patients is only 70 percent, versus 94 percent for whites. That said, it is absolutely vital to take preventative measures by applying SPF every single season."
How she applies and reapplies:
"After putting on my moisturizer, I squeeze out a dollop of sunscreen and apply it on every crease and crevice of my face in circular motions to be sure no areas get left behind. Since I'm still sheltered in place in New York, I love natural light in my apartment and usually sit near a window, but I know that compromises my skin. So yes, I'm wearing SPF inside from the comfort of my couch because it's that crucial. Once tropical beach vacations don't seem like a distant memory and are my reality again, I'll be making sure my body is covered head to toe in SPF as well."
On what she would like to see change in the industry:
"Makeup brands need to get with the SPF movement and expand foundation ranges with more shades that cater to deep complexions that offer sun protection. The complexion category is completely lacking—whether that be tinted moisturizers, concealers, or powders—with shades that span the spectrum that incorporate important skin-care benefits like shielding our skin from harmful UVA rays."
Part of the series:
WWWRN