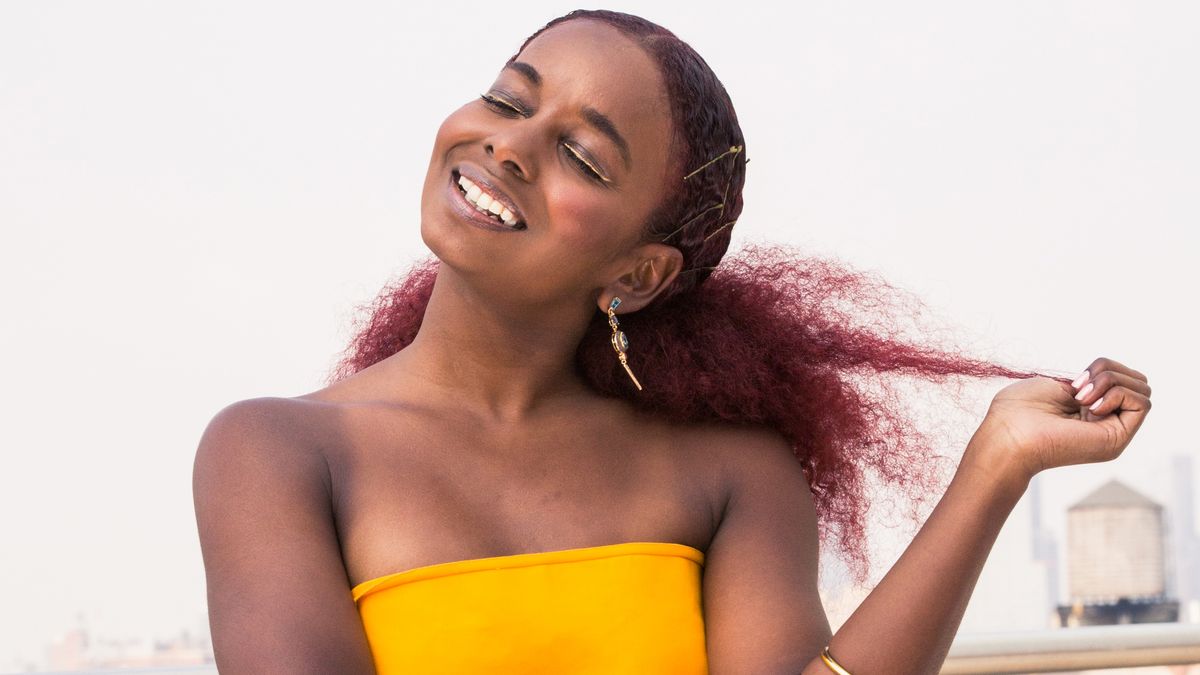 Skin
5 Black Editors Share Their Favorite Sunscreen and Sun-Care Tips
Time to bust the myth that we don't need extra sun protection.
---
On her favorite sun-care products:
"I don't play when it comes to SPF. As a woman of color, I'm always looking for [products] that blend into my skin well, [don
't] 
make me look like Casper the Friendly Ghost, and give me at least an SPF 30. My go-to [is] 
Shiseido Ultimate Sun Protector Lotion SPF 50+
. It seamlessly blends into the skin, it's not oily or anything—it's really, really good. I use that not only on my face, but my whole body, and even though it comes in a small package, a little goes a long way. Also, for my face I'll reach for
Supergoop! Unseen Sunscreen SPF 40
. Like the name of it says, 'unseen,' it completely disappears, which is really beautiful. Then I'm also into
Black Girl Sunscreen
. I think it's just an amazing product. It was created by a Black woman, so you
know
it works on highly melanated skin, and it's just a really beautiful formulation and comes in an SPF 30. So again, anything 30 and above I'm definitely into.
"I think a lot of people forget that they need to put sunscreen everywhere, not just their face. My favorite body ones are
Neutrogena's Ultra Sheer Lightweight Spray
, and
Coola
has a body spray I love as well. I use it not only on myself, but on my husband and my son. I'm also really into tinted moisturizer with SPF. Givenchy has a really amazing one.
Their City Balm
is dope. It's only an SPF of 25, but I find it to work pretty well for me. Sometimes I'll mix a little of the Shiseido in with that.
Laura Mercier
has a really great one too."
On why sun care for Black and brown people is important to her:
"Skin cancer affects us as well, and the harmful effects of UV rays affects us too. Yes, we have melanin that protects our skin a little bit better, but I think that it's a part of my job as a Black woman in this industry to drive home the fact that it's very necessary for us, because we do get diagnosed with skin cancer, and to just try to break that myth."
How she applies and reapplies:
"Lately, I haven't felt like I need to reapply. I do sit at home inside a lot, wearing my SPF, but I don't feel like I have to reapply because I'm not sweating or running around or touching my face. When I'm out and about, I'll definitely reapply, probably once during the day. When I'm on vacation, I'm reapplying all the time. I'm going in the water, coming out, drying off, so I'm gonna reapply—on my husband and my son as well, because they're not going to do it themselves."
On what she would like to see change in the industry:
"I think there is a lot that can be done in the industry. Making sure there are more SPF [options] out there that work with darker skin tones, because the majority of them don't. A lot of them don't blend in seamlessly, and so I think if there were more options out there and more points of contact where people of color could try something, and not necessarily pick up one and realize 'Well, this doesn't work for me.' Once product development catches up with the fact that people with darker skin tones need to and want to wear it and want to look like themselves while wearing it—I think that's important. Marketing as well—you don't necessarily see a lot of people of color in the advertisements and in the commercials, so if we don't see ourselves there, I think that perpetuates the idea that we don't need it. There is work to be done all around."