Aminatou Sow on How TF to Keep a BFF in the Middle of a Pandemic
The Call Your Girlfriend co-founder just wrote a book about "big friendship."
Culture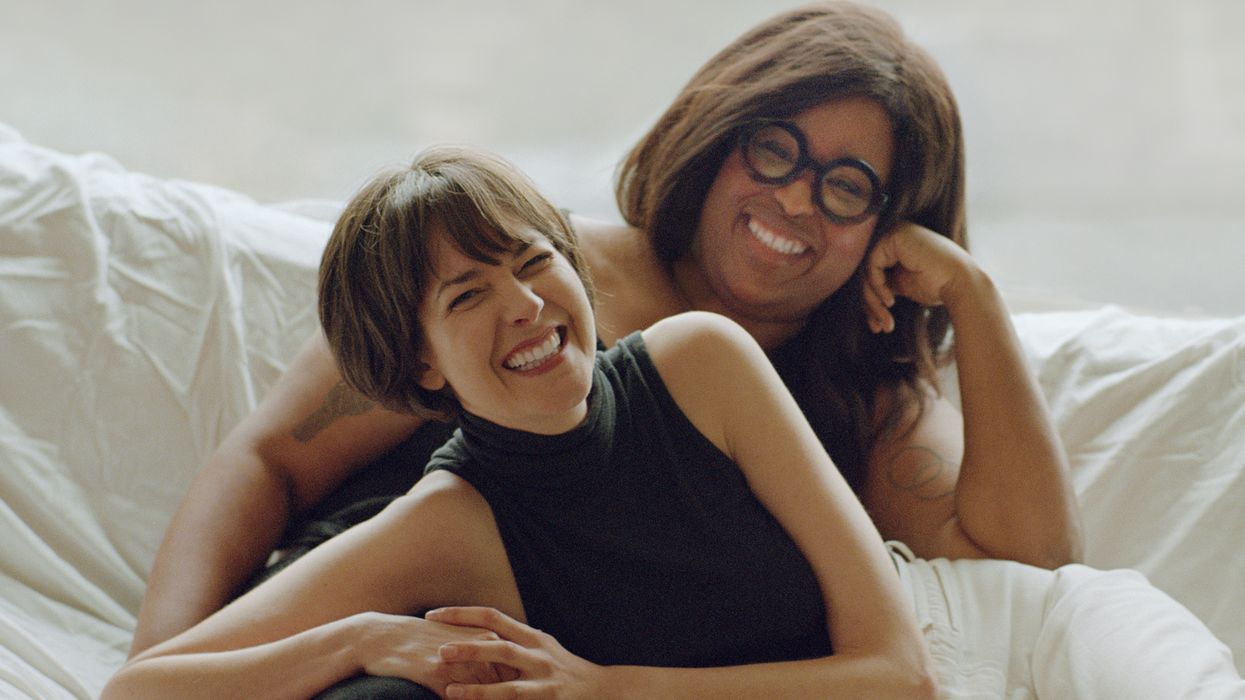 You probably know Aminatou Sow as one half of everyone's favorite podcast,
Call Your Girlfriend
. With BFF Ann Friedman, she created the show that you and your smartest friend have always said you should start one day, calling each other weekly from opposite sides of the coast for the past six years, technically to discuss pop culture and politics, but in practice it winds up being about everything.
As
they put it
, "We care deeply about the lived experiences of non-famous women who are just trying to get through the week." So when we heard they wrote a book together, aptly titled
Big Friendship
, we were first in line for a review copy. We figured the duo who wrote the show "for long-distance besties everywhere" would also (figuratively and literally) write the book on friendship, and they delivered.
"There have always been good novels about friendship," Sow tells us. "Particularly friendship between women, but also friendship between men." She referenced
The Group by Mary McCarthy
and
Sula by Toni Morrison
, and "the wave of the feelings that everyone had about the Ferrante novels."
In recent years, "there has definitely been more media making around friendship," Sow says. Though she's not sure this era has an increased
quantity
of books, movies, TV shows, and the like featuring friendship between women, the quality has changed: "I'm not sure we have more of it, but it definitely feels different."
And though there may already be plenty of friendship stories out there, Sow noticed "what wasn't there was two people talking about the same friendship." Friendship is beautiful and necessary and vital, but it can also be super hard.
"Oh my god, how the fuck are modern people doing it?" Sow says. "That's the question." At its core, Sow says,
Big Friendship
boils down to a central query: "How do you keep a close friend?"
---
So she and Friedman set out to explore this in writing. "It's cliché to say, but we wrote the book we wanted to read," she says.

"Ann Friedman is my Big Friend…and truly my dream collaborator," Sow said. The pair—who have been friends for 10 years—are "obsessed with each other's brains," Sow says. "We're nerdy people who love to spend time together making things."

Before they could even sit down to start writing, they had to do some work. "We went to therapy before we wrote the book," Sow says. "We had to repair our friendship before there was even a conversation about 'can we write a book together?'"

Friendship can sometimes be incredibly painful, and there are a lack of resources to be located when things go wrong. "There's not a lot of social support if you're not feeling good in your friendships," Sow says, adding that when she struggled in her friendships and looked online for guidance, she just found "more sad people being sad on the internet."

Sow found the general sentiment to be something like this: "If it feels bad in a friendship, it means the friendship is ending."

She found the concept worth challenging: "That's not true if something's not working in your romantic relationship or your relationship with your parents or your children or your siblings," she says.

"We're sharing our story not because we think our friendship is cute or special," Sow adds. "In being more transparent and candid about what's hard for us, other people have been really generous about sharing what's hard for them."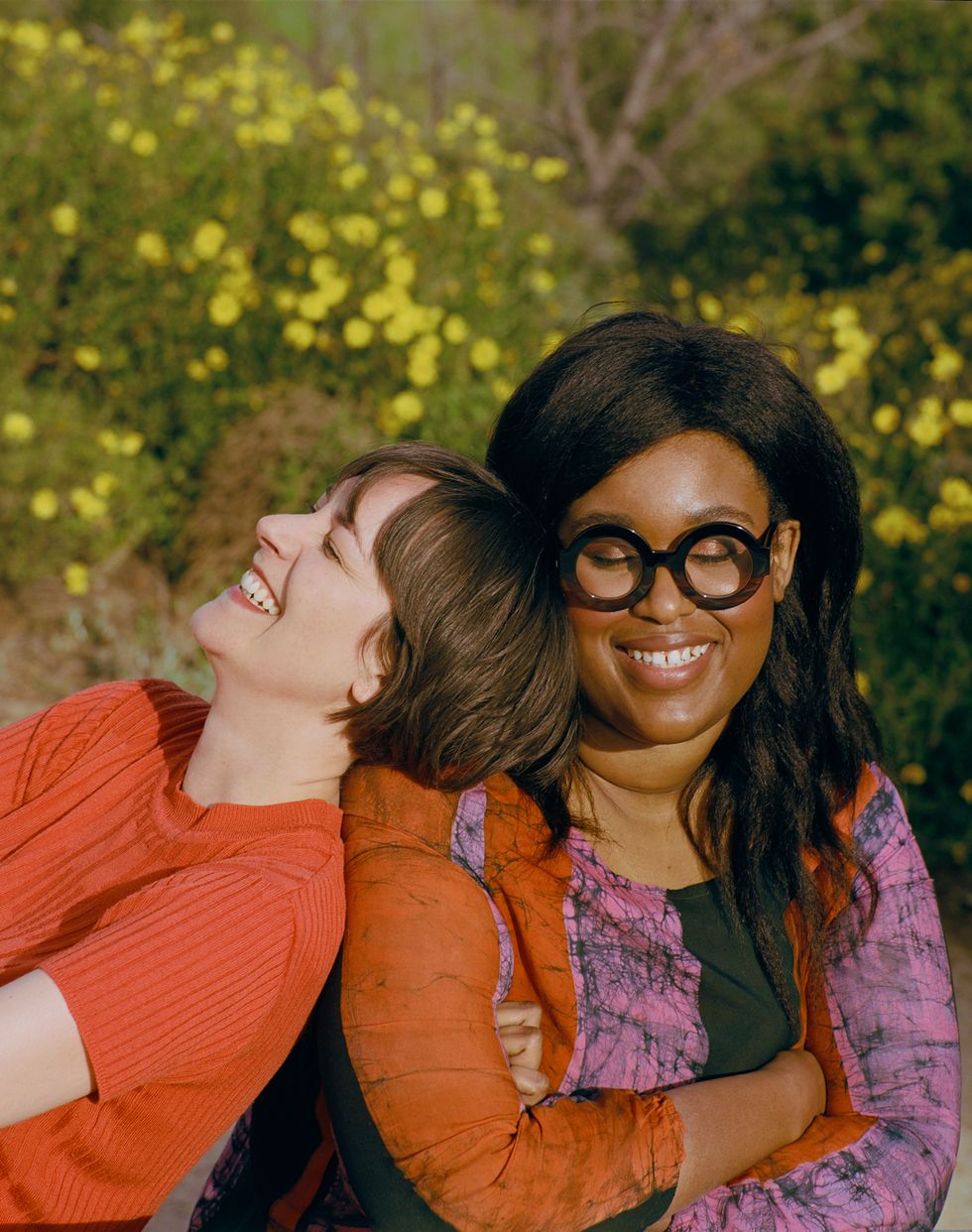 Photo: Milan Zrnic
The actual process of writing the book was its own challenge. The pair set up mini writing retreats: "We'd go somewhere together—we tried to not be in New York or L.A., where we live." (Sow lives in Brooklyn, and Friedman lives in L.A.)
"It was really intense," Sow says. "We'd sit together every day, outline the book, talk about what we are trying to accomplish…go to different rooms, come back, and read it to each other." They found that sometimes they wrote about the same stories, but from different perspectives.
"Sometimes it was like, 'Oh, I wrote about that same thing, but I don't agree with you,
'
" Sow says. And though the experience was difficult, "Writing the book itself was also very therapeutic," she says. "Knitting together those different passages that we'd written meant we had to agree on every single sentence in the book."
Fans of their podcast might know some of the stories already, but "it's fair to say that you never know…how we actually feel inside," Sow says. "The podcast is an editorial project. We feature others…never actually talking about ourselves."
The book provides "a fuller picture of who we are," she says, and a wider scope of friendship as a whole.
Though Sow and Friedman had to launch a book in the middle of a pandemic, Sow says their friendship hasn't been radically affected by the current state of affairs. "Our friendship has not really changed in that we don't live in the same city," Sow says.
"We have a lot of problems, but a global pandemic is not one of them in this friendship," she adds. But she doesn't know when she'll next see her Big Friend, and "that really makes me sad."
They'll find a way through, though—they always do. "I feel really incredibly lucky that even though we're living in this time where everything is uncertain, in this relationship we found a way to weather things," she says. That's true Big Friendship—or, should we say, Big Friendship Energy.
Photos: Milan ZrnicWant more stories like this?
Nana Oforiatta Ayim on Quarantine in Accra and Deconstructing Privilege
This Art Collector Wants You to Know Your Artists
How to Build Emotional Resilience Right Now