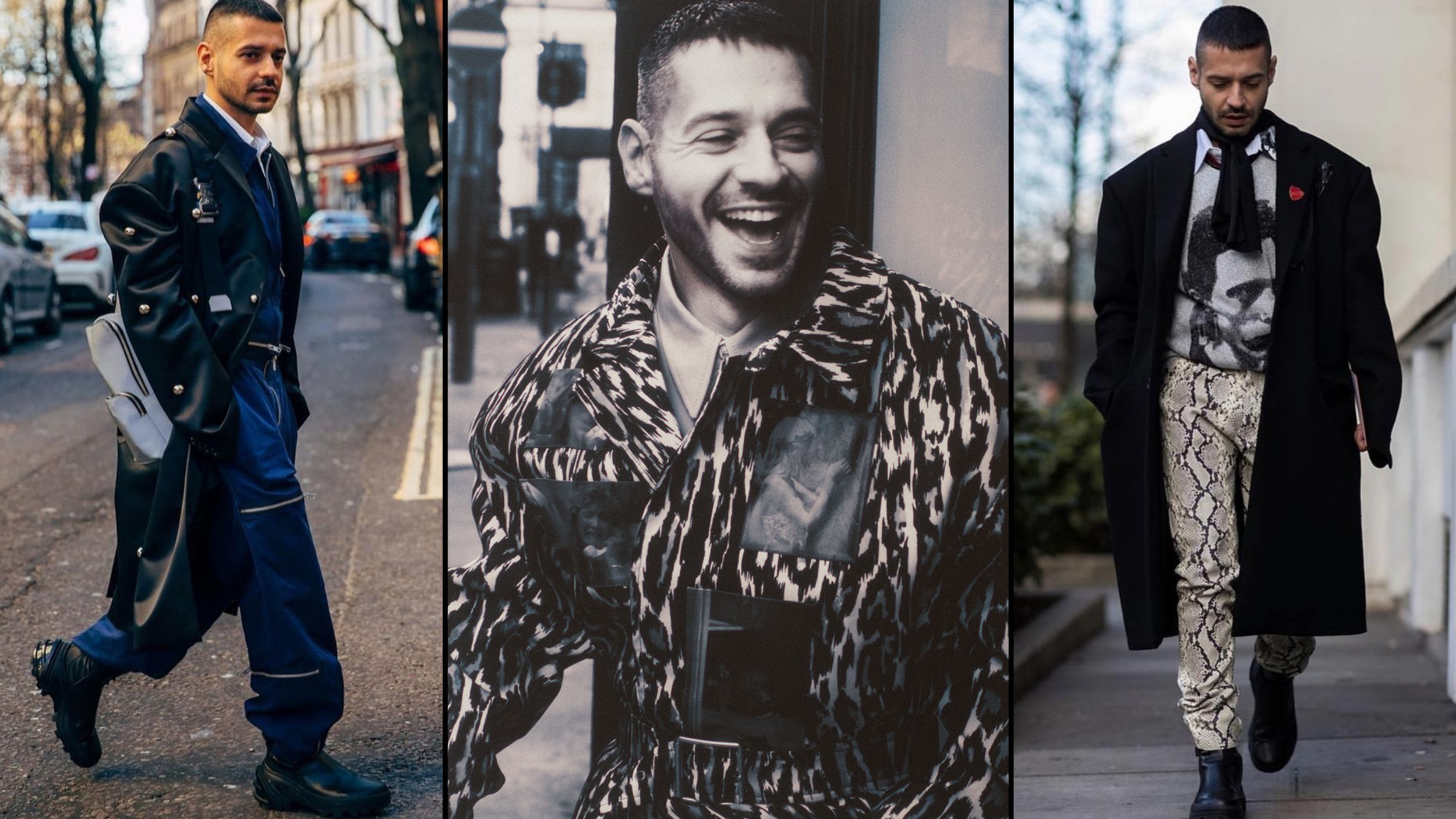 Shopping
Think a love of Raf Simons and a heavy dose of Margiela.
Graphic
Rachel Pickus
Small boutiques, or specialty stores, as they are often called, are having a bit of a renaissance in the fashion world—for good reason. They provide consumers with a curated selection of designers and a beautiful in-store experience. Often the biggest draw is that there are real people behind the store that people can develop a relationship with, especially now when we are all so desperate for exactly that. This is the case with
Stavros Karelis
, founder and buying director of London-based store
Machine-A
.
Karelis originally founded Machine-A eight years ago as a physical platform to showcase fashion student and graduate work. These talented young designers quickly became brands with loyal followings, and Machine-A evolved into a hub where people came to discover emerging talent. "We mixed all these emerging brands with established brands like Raf Simons, Maison Margiela, and others on the same rails without separating by brand or gender," explains Karelis. "It was almost like presenting an edited story for a magazine."
So how does this all translate into Karelis' personal style? He curates one of the most exciting mixes of designers for Machine-A that we've seen in a while, so we were pleased to find this forward-thinking attitude towards fashion translates beautifully into his own wardrobe. We asked Karelis to tell us a little more about his love and respect for fashion, the emerging designers he's got his eye on, and his overall relationship with clothing.
---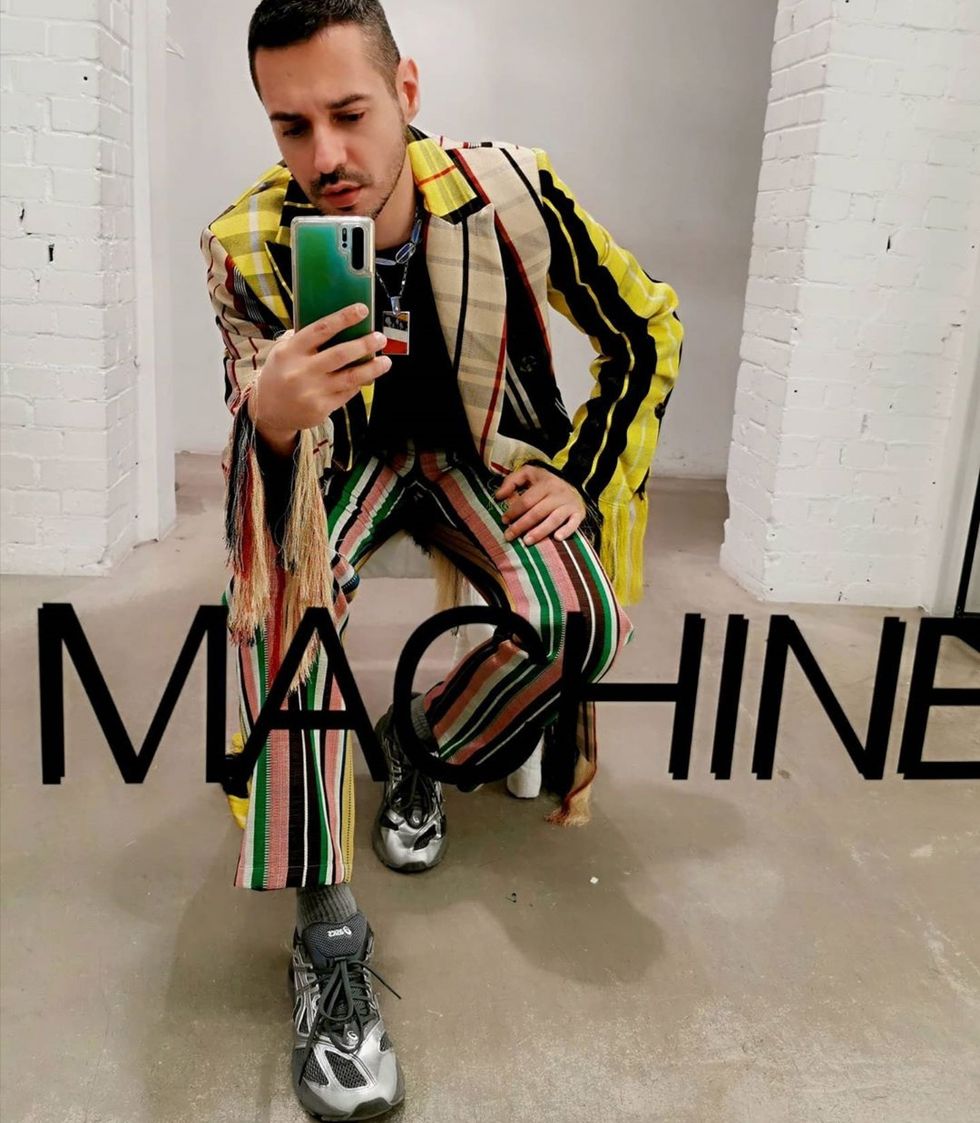 Photo: Courtesy of Stavros Karelis
When did you first fall in love with fashion?

"I think it was during my years as a teenager. I grew up in Crete, Greece, and the access was very limited when it came to fashion. However, through techno music, the club scene, and some magazines, I started discovering this world that was completely unknown to me, seeing all these incredibly inspiring outfits and different ways people express themselves through clothes. But my first moment that I truly fell in love [with] fashion was when I attended my first Raf Simons show. Everything from that moment and onwards changed my perception forever."

How would you describe your personal style?

"I think it is a combination of classic elements with a few bold references. I am a very 'Raf Simons man.' I like pieces that I can wear a lot, and I like to have the feeling that my outfit can be appropriate from morning until evening. I really pay attention to fabrics and shapes, and I do like some 'clashing' of colors and prints, but always in a tasteful way."

Do you have a uniform?

"I think my oversize white shirts by Raf Simons are what I always go to when I want to dress without overthinking it."

What do you let yourself splurge on?

"Coats. Depending on the climate, of course, I think that a man can always be well dressed when they wear a nice coat and shoes."

What has been your favorite purchase of all time?

"Raf Simons SS19 black wool coat with scarves. This coat is my ultimate favorite one as it is so easy to wear all the time. The scarves can be hidden in these zip pockets so it becomes a beautiful black coat suitable for all times. It matches everything, and if you feel you want to dress up, the scarves become the perfect addition."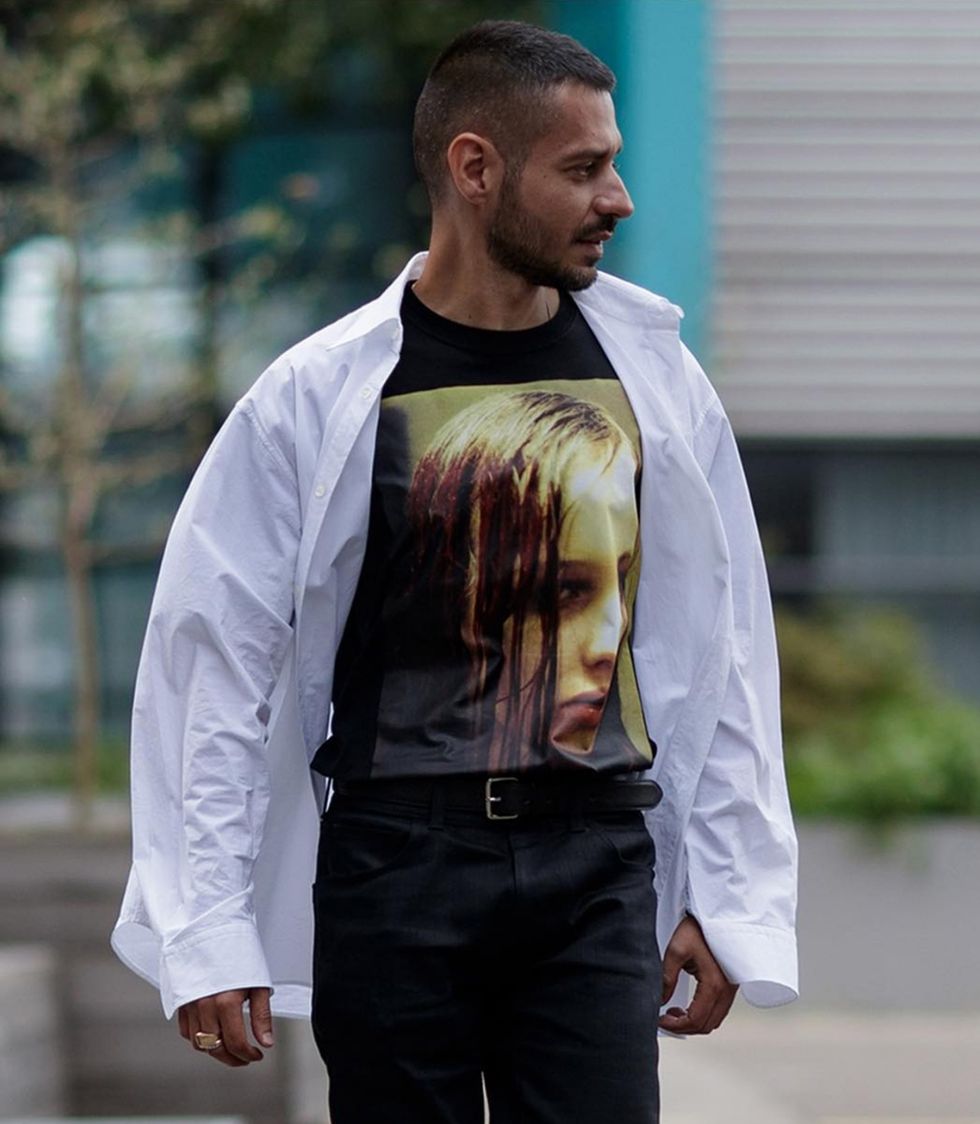 Photo: Courtesy of Stavros Karelis
Do you prefer the in-store experience, or would you rather shop online?
"I love the in-store experience. For me, it is about the feeling and emotions I have when I see and touch something. As beautiful as the photography is or how much information there is about a garment on a site, I prefer to try it on to see how it feels. I think the in-store experience offers you the chance to be personal and to understand the garment. It also allows you to connect with a community. When you shop from a store, you understand what they are going for and what they are all about. You might be able to find the same piece of clothing on many platforms, but why one chooses to buy from a specific place is because of the connection they feel with the people that are a part of that physical space and the curation of it."
How does your career as a store owner/buyer impact your own style?
"[That] is a difficult question to answer. I think a lot. I have been described quite a lot as one of a few remaining buyers with emotions, which I feel is such a great compliment. For me, you can always read reports, analyze data and numbers, but ultimately it is instinct that guides you. That feeling and emotion that makes you say yes when you see something and choose to buy it for your store versus selecting the one that everyone else likes but you don't feel is right for you plays a huge part in my job but also in my personal style. However, there is a big difference when I do my job, as when I am buying for all the customers, [since it's] not necessarily what I would wear personally. However, within that selection, there is definitely a big part of me and what I would wear. For example, it is very rare for me to wear brands that I don't stock in my store. If I want to wear something that is not in Machine-A, then that immediately means that I would look at this brand to be stocked at Machine-A."
Which stores do you frequent?
"As I am in retail, I really avoid spending any time that I have free to visit other retail spaces. Not because of competition—that's really not the way I think—but I prefer to go to art galleries, furniture stores, and flower shops. [It] is very refreshing when I do that, because I get my inspirations from those spaces. Having said that, there are stores that I truly have huge respect for, like the
Dover Street Market
or
The Broken Arm
, which I always visit when I am in Paris."
What would your closet be full of if money were no object?
"More Raf Simons, more Maison Margiela, and more Prada. I love coats, shoes, and suits. I am not a big bag and accessories person, but there is a new brand coming up, that I think will become my ultimate favorite one in terms of bags, called Steven Ma."
Vintage or new?
"New and timeless. I like spending money on clothes that will remain in my closet for a very [long] period of time."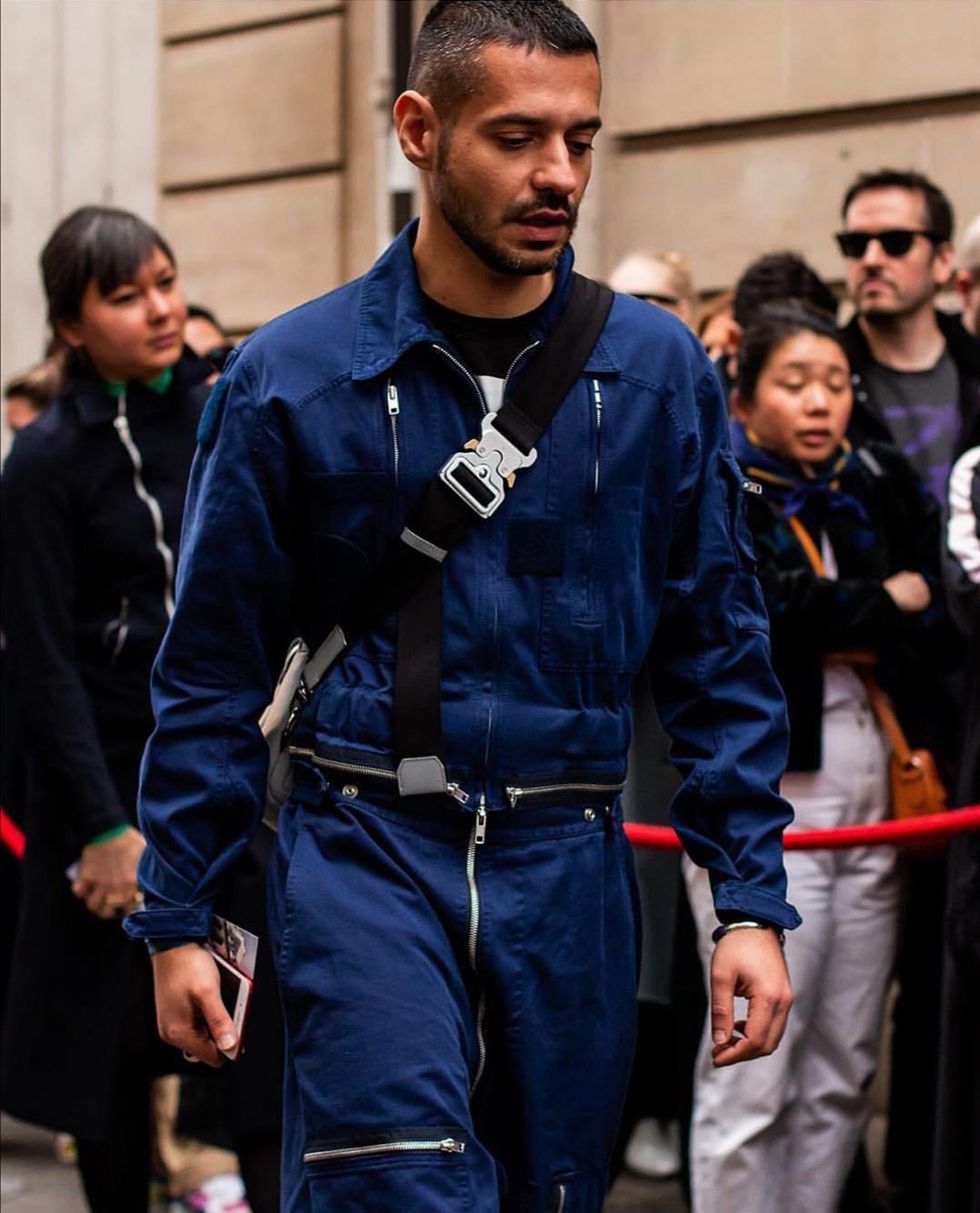 Photo: Courtesy of Stavros Karelis
Dress up, or dress down?
"Dress accordingly, and dress to feel good. I never think about whether I am dressed up or dressed down. I just want to feel good in whatever I choose to wear."
What does your current WFH wardrobe look like?
"Oversize shirts and shorts."
Who are your favorite small fashion brands of the moment?
"
Delada
,
Namacheko
,
Peter Do
,
Eftychia
,
Samuel Gui Yang
,
Richard Quinn
,
Kenneth Ize
,
Y/Project
, and SLJ."
If you could only keep three pieces in your closet, what would they be?
"Raf Simons AW19 animal-print coat, Maison Margiela boiler suit, and 1017 Alyx 9SM faux snakeskin trousers."
What era of fashion is your favorite, and why?
"When I think of fashion, it is always about the future, never the past. I think this is the most beautiful element of it. This is why I am in love with what I do. I think it is always about the future and never the past, so my favorite era is always the one that is coming."
9 items Stavros Karelis currently has in his shopping cart:
Delada
Lemaire
Raf Simons
Peter Do
Maison Margiela
Prada
Paco Rabanne
SweetLimeJuice
Samuel Guì Yang