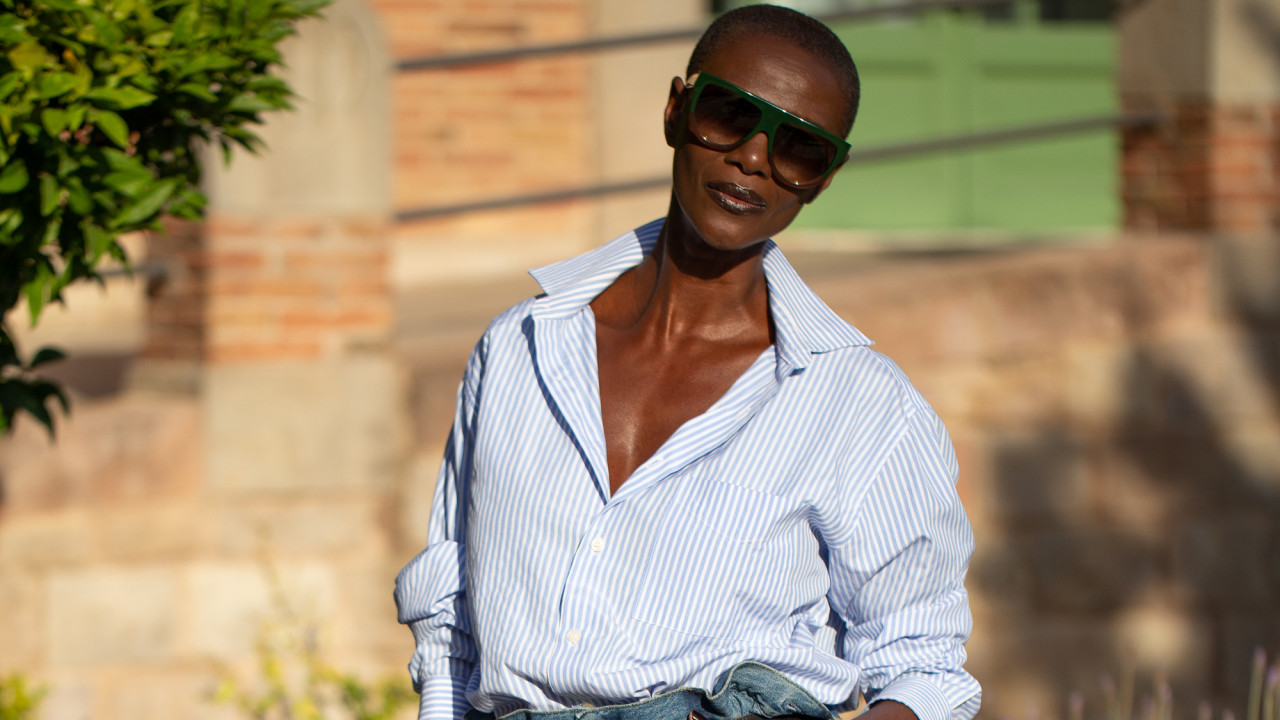 An Ode to the Classic Button-Down
This OG style spans genders, history, and style preferences.
When it comes to the classics, few pieces have more longevity than a button-down shirt. When you think of it, so many iconic references come to mind: Audrey Hepburn rolling out of bed in Breakfast at Tiffany's, Diane Keaton bickering with Woody Allen in Annie Hall, even Tom Cruise sliding around in his socks in Risky Business.
According to GQ, the collared style as we know it today originated from polo uniforms in the late 20th century and was then worn as a men's dress shirt in the early 1900s. Throughout its popularity, the button-down has been used as a political statement to symbolize gender equality and is even portrayed as "an incredibly common cinematic trick to imply that sex had taken place," according to an article by CR Fashion Book. The style was also a favorite of American sportswear icons like Jackie O and Lauren Hutton. More recently, designers have experimented with creative renditions of the classic style, deconstructing the silhouettes or adding new elements, depending on the trend of the moment.
The duality of this piece of clothing is exciting because it simultaneously exudes a classic, put-together vibe with a hidden layer of sex appeal in its borrowed-from-the-boys connotation. The styling possibilities are endless, and it never, ever goes out of style. A classic button-down can elevate a pair of blue jeans or tone down an evening skirt—think Carolina Herrera's iconic pairing. And the layering potential! Wear it under a sweater, a jacket, or even under a crop top. Lately, I've been leaning into a classic pairing like vintage denim or leather loafers. Ahead, our 15 favorites to shop now.