Dreaming of Your First Birkin? Caitlin Donovan Can Help with That
The head of sales, handbags, & accessories at Christie's might have the best job in fashion.
Career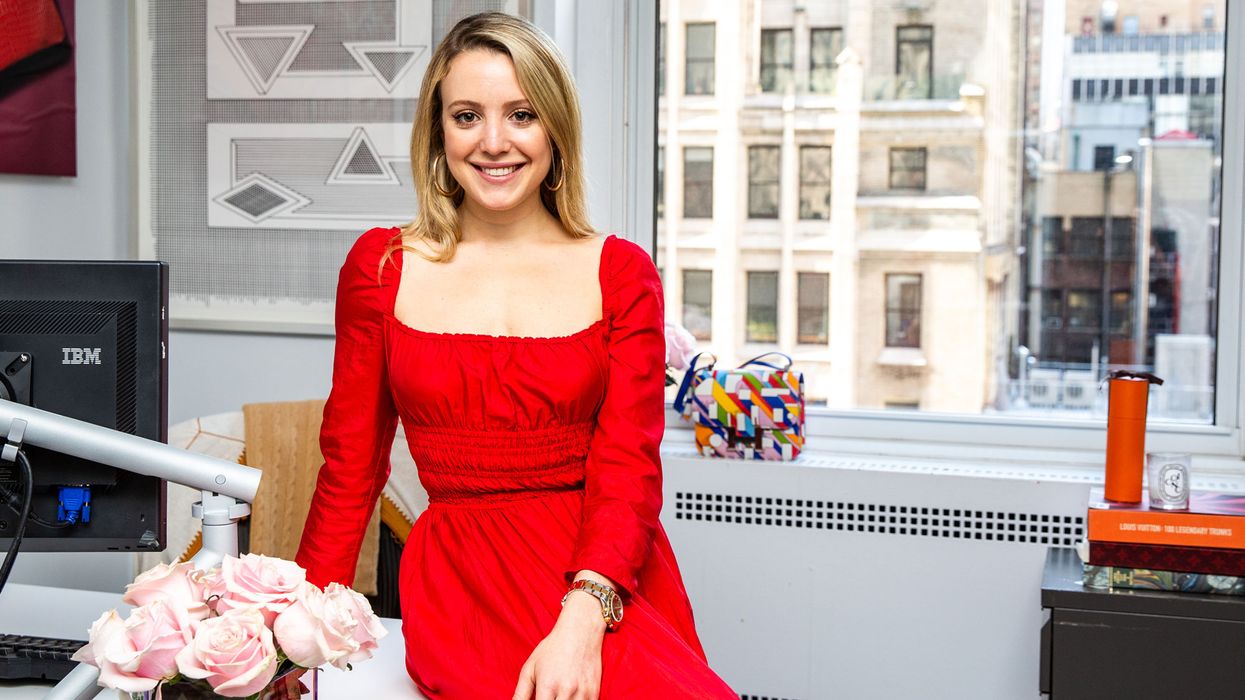 We have a feeling that if you could conjure up your dream job, it would look a lot like Caitlin Donovan's at
Christie's
. She's the head of Sales, Handbags, and Accessories for the iconic auction house in Manhattan, overseeing the commission and sale of hundreds of Louis Vuitton, CHANEL, and of course, Hermès bags. "These bags are wearable works of art," she explains when we stop by her office at Christie's New York headquarters. And in truth, once we overcome the shock of seeing a white crocodile Himalaya Hermès Diamond Birkin firsthand, it's not difficult to fathom why
luxury handbags
are sold alongside Leonardo da Vinci paintings, golf-ball-sized diamonds, and rare Madeira wines.
---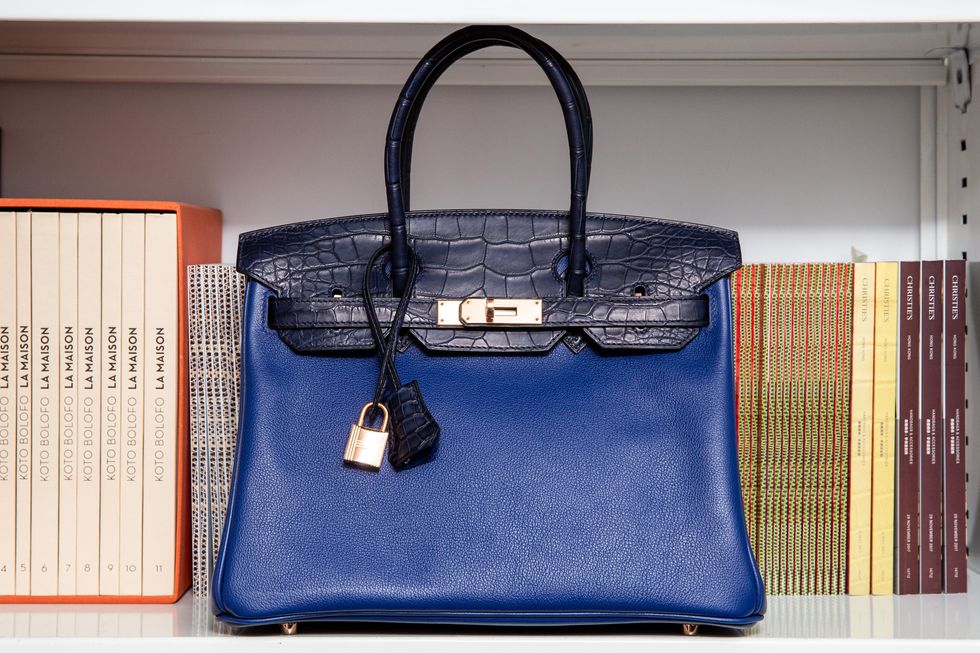 The 30-year-old has made quite the name for herself since establishing Christie's youngest category in 2014, but it was not without some initial hesitation. "The idea of collecting handbags in some ways felt unfamiliar," she says in regard to the feedback from more established departments and buyers. "But I also think it was a pretty easy sell for our biggest collectors because women have been wearing handbags since the beginning of time. It made sense for women to change their mentality and look at their [bags] as an actual collection that had value."
Dressed in a scarlet Brock Collection dress, her own Hermès Kelly bag just out of reach, Donovan looks every bit like the customers to whom she caters, and she is quick to point out how her department is blazing a trail as the only female-centric collecting category in the auction world. "Women obviously enjoy art and wine and wear watches and collect jewelry, [but] it
'
s often their husbands that are doing the purchasing. A larger majority of our actual buyers are women, so [they're] taking ownership of their own collection." She explains that because luxury bags have proven to hold their value despite fluctuations in the economy—meaning collectors will continue to invest money in them—the secondary market is more robust than ever.
We inquire whether popular resale sites like
The Real Real
or Vestiaire Collective are comparable to the work she does at Christie's. "I love seeing more people doing [resale], because it only adds validity to this secondary market," she says. "And I think that the idea of buying from the auction is very intimidating, but what
'
s so cool about ours is that we have pieces that are open for bidding at one hundred dollars and things that open for bidding at fifty thousand dollars. Every option is highly curated—it
'
s not just a hodgepodge of whatever we get in."
She explains how she works with several clients to find the exact pieces they want—whether it's only
micro bags
or exotics—and offers a complete white-glove service from start to finish. "[That's] a little bit of auction lingo," she offers at the sight of our confused looks. "The idea of working one-on-one with a specialist—just being handheld, at the highest level, from start to finish. Also, I wear white gloves all the time. I joke that I moonlight as a magician."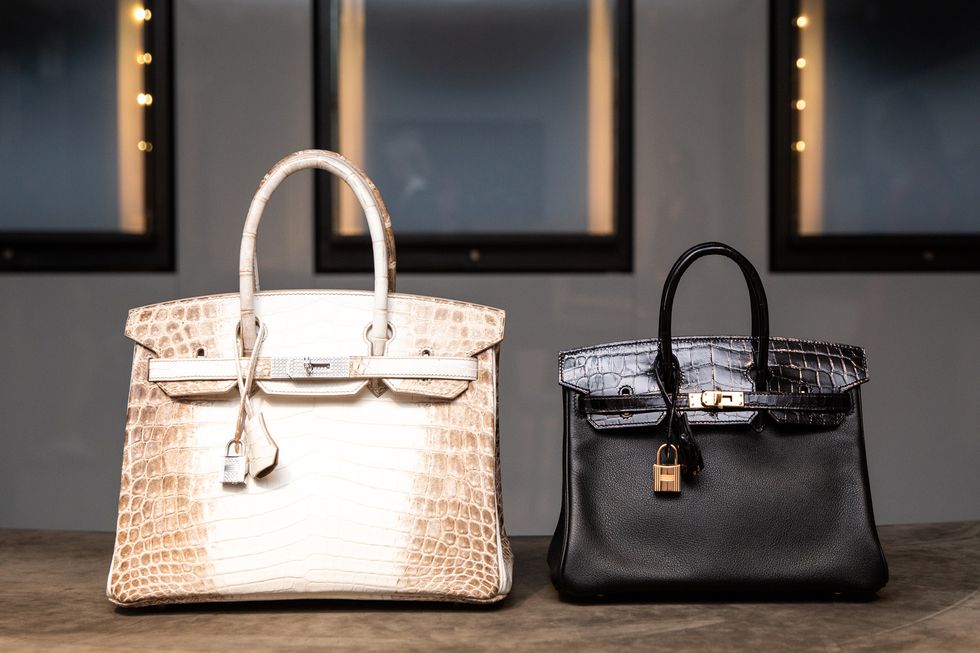 Donovan offers to show us the private viewing room for clients, where there are a few select pieces on display, including the Himalaya Birkin. To give you an idea of this bag's value, a similar style recently sold at the spring auction in Hong Kong for a cool $380,000. (Hence the need for gloves.) "Every bag that comes in is given a grade, and that has to do with condition," she says, carefully removing the Birkin from its temperature-controlled case. "So when we say that bags are Grade 1, that means a condition as if it's from the store. No marks, [with] protective plastic. That bag doesn
'
t touch human skin because the oils in your hands can affect the leather."
Now, with so many luxury bags circulating in the market, a large part of Donovan's role is to monitor trends and develop her worldwide network of buyers. "When I started in this industry, everyone wanted 35 or 40 cm Birkins. It was that phenomenon of the big bag trend of the early 2000s. Now everyone wants a mini. Like, so small they'll barely fit my phone. That shift has been so interesting to watch."