Meet the Founders Behind Our New Favorite Swimwear Brand
437 co-founders discuss starting a brand with your best friend at 20.
Designers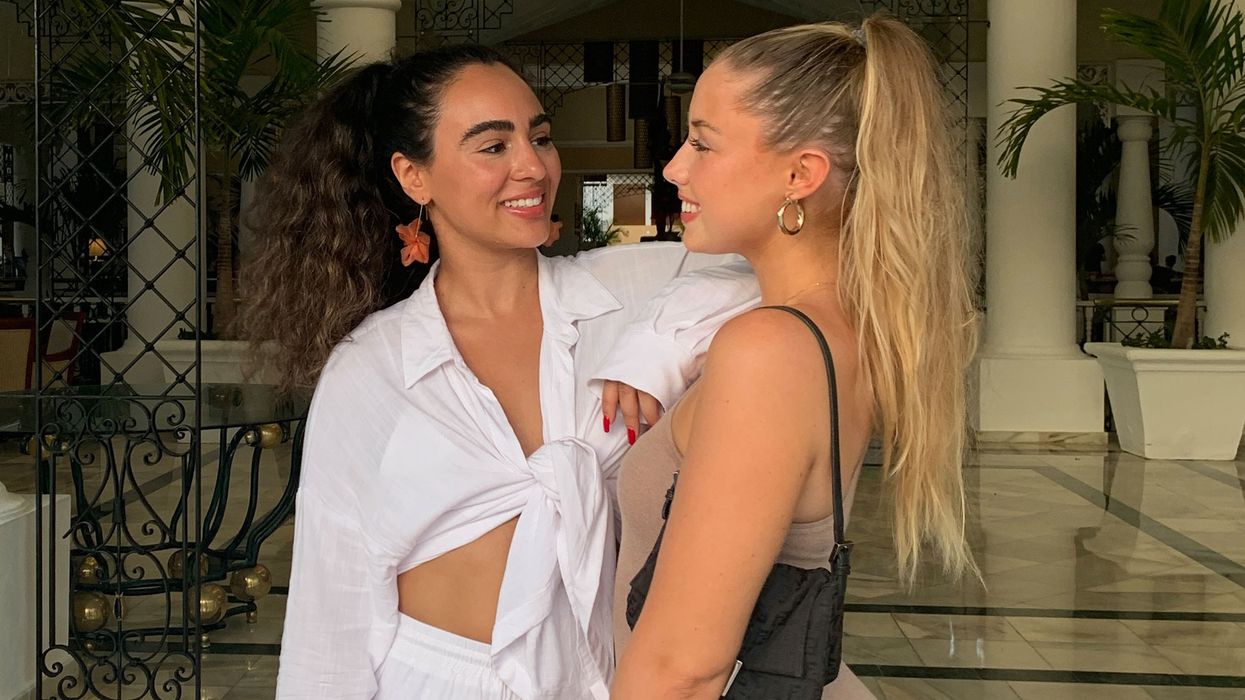 If you've been paying attention to your Instagram feed, chances are you've already seen a
437
bikini on your favorite influencer, model, or fitness guru. What you might not know is that the brand was created by best friends 
Hyla Nayeri
and
Adrien Bettio
 at the age of 20 while studying business at university. Nayeri and Bettio were spending a semester abroad and couldn't find bikinis that would allow them to indulge in all that delicious European food while still feeling confident at the beach. This frustration gave them the idea to create their own swimwear—with universally flattering styles—that would empower other women to feel confident in their body and enjoy a guilt-free burger and fries at the beach. After university they focused on the brand full-time. Each invested a thousand dollars and took a trip to Asia to find a manufacturer and shoot content.
Fast-forward three years, and 437 is a successful swimwear and apparel brand (they've recently expanded to clothing) based out of downtown Toronto. We caught up with the co-founders via phone, and they opened up about the early days of 437, using Instagram for growth, the work-from-home transition, and breaking into the apparel market. 
---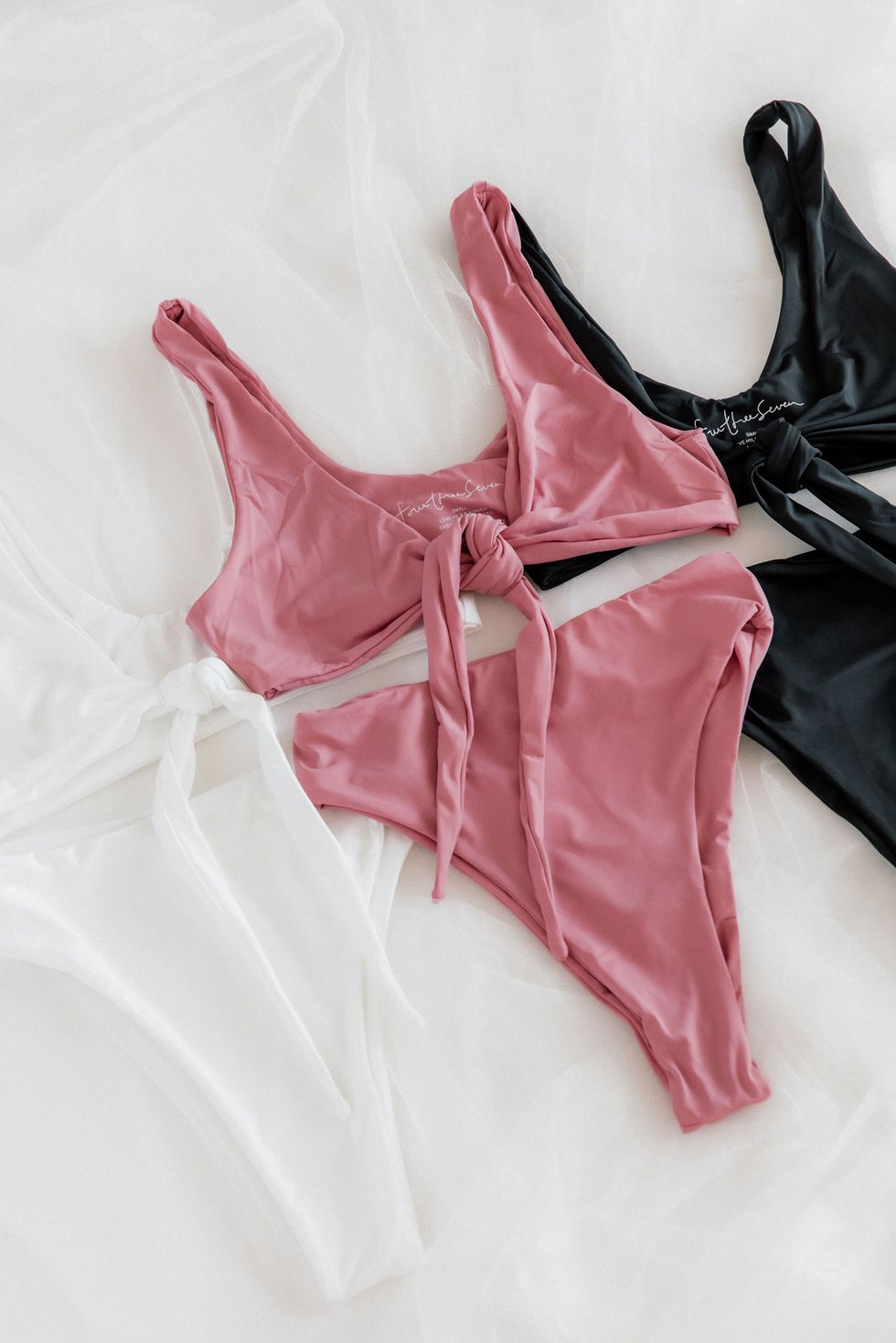 Photo: Courtesy of Adrien Bettio and Hyla Nayeri
The early days of 437:

Hyla Nayeri: "We didn't pay ourselves for the first two years. We eventually got an office space [downtown] that was a two-bedroom condo. Three of us lived in there, and it was 437's head office. We had some interns working there too, and it was just chaos. We were sleeping in the middle of boxes, and our showers were full of packaging."

What made them stand out:

Adrien Bettio: "I think the product has been the thing that has spoken for itself. We get an overwhelming amount of people reaching out to us saying stuff like 'I've never felt this confident in a bathing suit before. I can't believe how good this makes me feel.' And then the other side of it is when we were starting, it was on the cusp of Instagram being big for brands, and Hyla leading our influencer and social media strategy really helped us grow. We became one of those brands that people found through Instagram, and I think the whole rise of influencer marketing has been super pivotal for our growth."

Female entrepreneurship and empowerment are core brand values:

AB: "When we first started, we were these two 20-year-old girls with no financial backing, no personal following, no manufacturing or design experience, but we just had a vision for this company that we believed in. When we started telling our peers about it, it was something that people would kind of laugh at us for. I think that fueled us and really led us to have this strong belief that young women can and are capable of anything. We try to show that in all aspects of the business, whether it be the team we hire, which is a really young female team, all the way to our female-led manufacturer."

Their design process:

AB: "At the beginning, our first collection was what we call our staple collection. For that collection, it was the basic bikinis that we think every woman should have in their wardrobe. We released that in universal colors like white, black, and blush pink. Now that we have designers working for us, the way it goes is Hyla and I will have a vision for what we want a collection to be, the vibe and the type of suits. Then we'll work with our design team to make sure that everything we're designing within that collection brings our vision to life."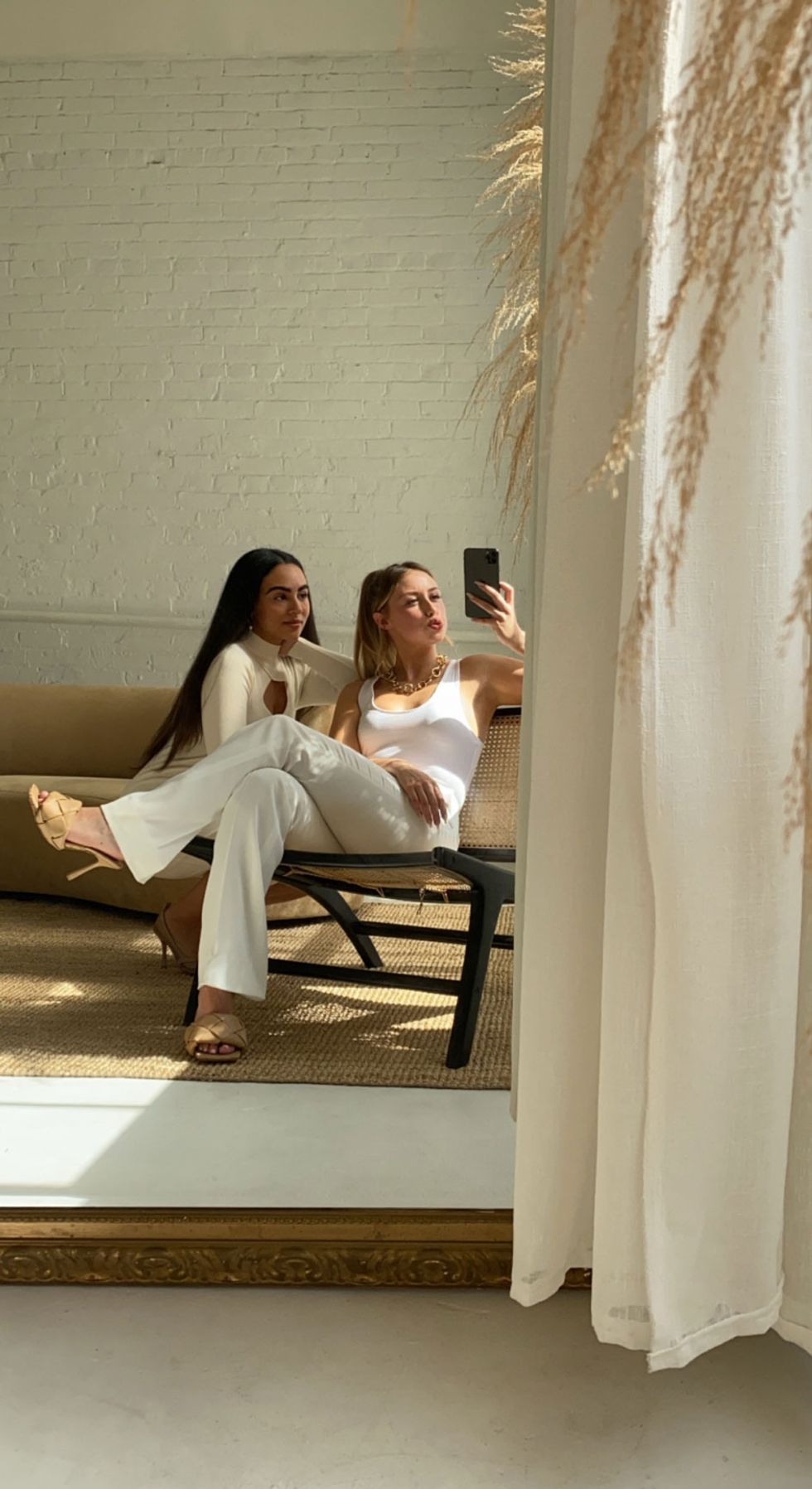 Photo: Courtesy of Adrien Bettio and Hyla Nayeri
How they balance friendship and business:

HN: "I think having a co-founder that's your best friend is such a blessing because you get to go through the highs together, and you get to be there for each other for the lows. You have to know how the other person works and how to manage expectations with them. You want to make sure that communication is strong, you're on the same page, and [that there is] trust there. I think trust is really major."

AB: "I wouldn't just recommend it to anyone, getting in business with your best friend. Hyla and I have a really complementary skill set, which has allowed this to work for us. The things that I really like doing are the things that Hyla hates, and vice-versa. We don't have a lot of conflict in terms of wanting to do the same things within the company, and I think that has been really important for the success of working together as friends."

Their dream collaboration:

HN: "Kylie Jenner is someone we'd like to collaborate with. If we could do a collection with her, that would be incredible."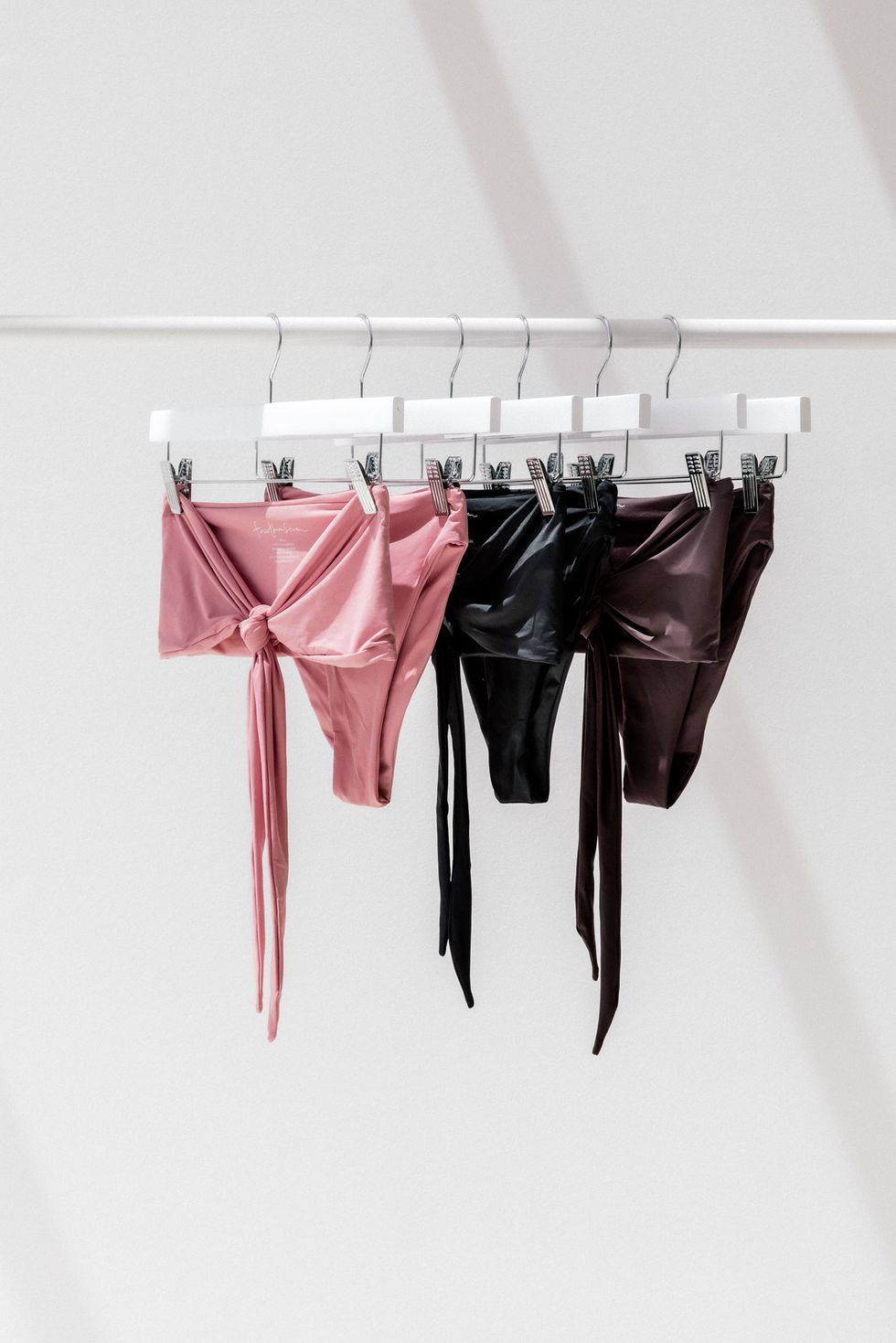 Photo: Courtesy of Adrien Bettio and Hyla Nayeri
How current events have affected 437:

HN: "We had a beautiful and feminine summer apparel collection that was supposed to launch May 1st, and it had to be pushed because it didn't seem like an appropriate time to launch during COVID-19, with no one traveling, socializing, or going out. So we had to put that on the back burner, but now we're trying to think solution-oriented of what we can launch, and we're working on more loungewear apparel."

AB: "We just had our Daydream launch, and we couldn't do the campaign trip to shoot content how we had hoped. So we ended up sending it to all the girls on our team and basically taking at-home content to piece together the website and Instagram. We made a whole campaign out of 'at home in our 437s.'"

HN: "And the feedback was incredible. People related more to the images, and it allowed us to be more creative because the team had complete control."

The work-from-home transition:

HN: "We never would have pictured a day where we would all be working from home for months, but I'm so impressed by our team adjusting to it. If anything, I feel how hard everyone's working. Every morning we have a call with our team at 9:30 AM, and every once in a while we do a virtual happy hour with the team, so it's been a great transition."

What's next for 437:

AB: "Apparel is really the next big thing for us, and focusing on growth in that market. As we mentioned, that initial collection we planned to drop is pushed, but we have a bunch of different lounge drops happening this summer that I think are going to be really good and exciting."
What they're shopping for:
Majesty's Pleasure
437
Paulo Coelho
Nudestix
1day Beauty
Onyx
Uncle Studios