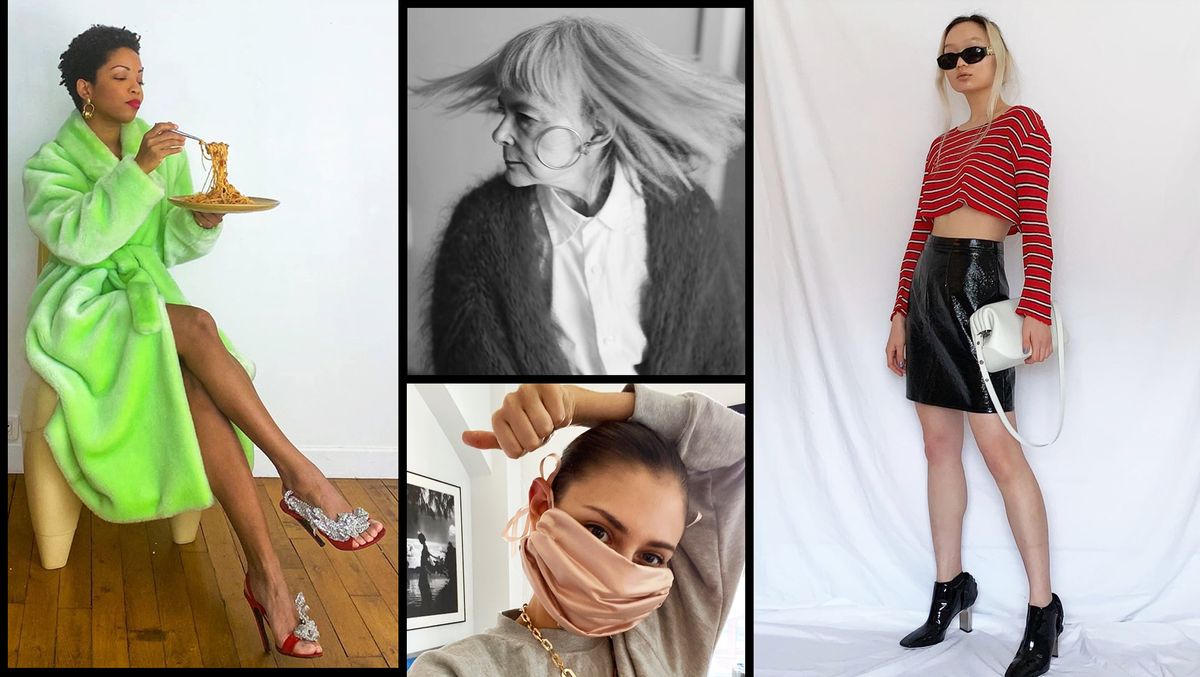 Fashion
Graphic
Rachel Pickus
The vast majority of us have been baffled by our recent weekly screentime numbers and a lot of those minutes are going to some form of social media. Within the realm of Instagram specifically, this means that influencers have many more captive eyes than they typically would. As is the case for so many other careers at this moment, it's an interesting crossroads for influencers. But you know the saying, with great power comes great responsibility.

When people are worried about disease and how they are going to put food on the table, devoting headspace to what you like to wear can seem silly. On the flip side, escapism has never been more coveted. One can only read so much harsh news before needing some sense of relief. For those of us who use fashion as a way to find joy, Instagram and its fashion influencers' pages are a breeding ground for inspiration.

Striking a balance between using fashion as a form of escape while remaining sensitive to people's priorities is a delicate and difficult balancing act. We decided to consult some of the experts to share how they've been navigating social media during this time. The responses were different in nuances, but the common thread was an added dose of humanity that fashion is often criticized for lacking.


---
Lyn Slater on Re-evaluating Her Relationship with Clothing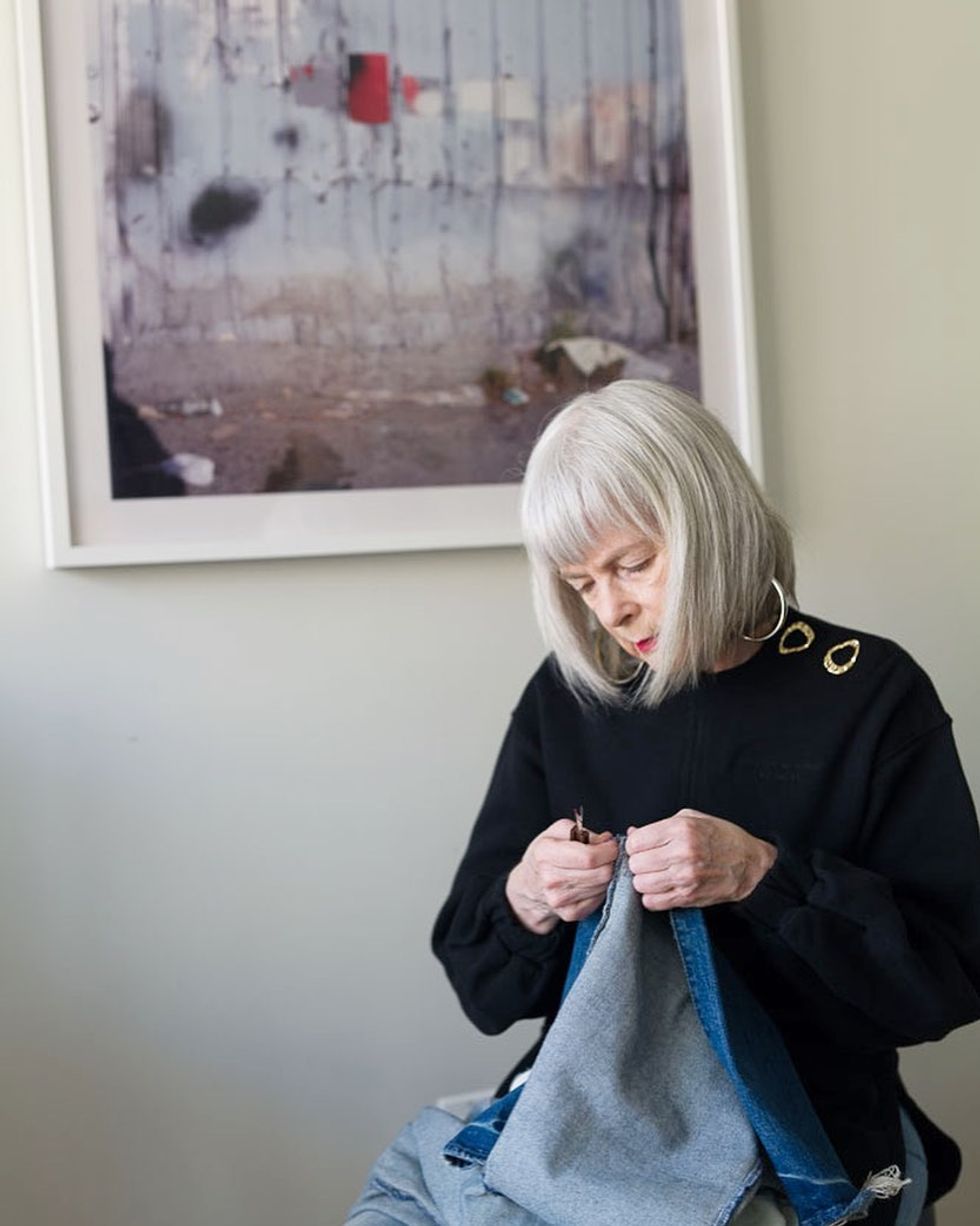 Photo: Courtesy of Instagram/@iconaccidental
Lyn Slater has noticed an ambivalence towards clothes right now in the industry, from her followers and within herself. She opens up to us that very few influencers are getting work right now, as is the case with so many professions across the country. Fashion therefore ranks low in most people's list of priorities. Instead, people "want to connect to the person behind the clothes," versus looking at an outfit on a mannequin-like model.





"I've been writing more since this crisis, openly and personally on my Instagram, wanting it to be a place where a new and different kind of conversation about fashion and our relationship to clothes could be going on."



This crisis has forced her to re-evaluate the negative impacts of fashion on the environment and the treatment of employees, specifically. She has internalized a responsibility to promote brands whose commitment to social and environmental responsibility is more than just a label, but is "built into their brand DNA." She told us, "I'm trying to find these role models that offer us some blueprints about how people might want to reconfigure or how they might want to start a new business moving forward."

She recognizes the power she wields with her hundreds of thousands of followers and the conversations she is able to ignite. She reflected that she is "thinking about the impact of what I can do as a change agent." Many of us look to influencers as guides for what to buy. Well, Slater believes that if we deepen our relationships with our clothing, understand where it's coming from and what we want it to say about ourselves, it might help curtail some of the superfluous aspects the industry struggles with.


Jenny Walton on Using Her Skills to Help Where She Can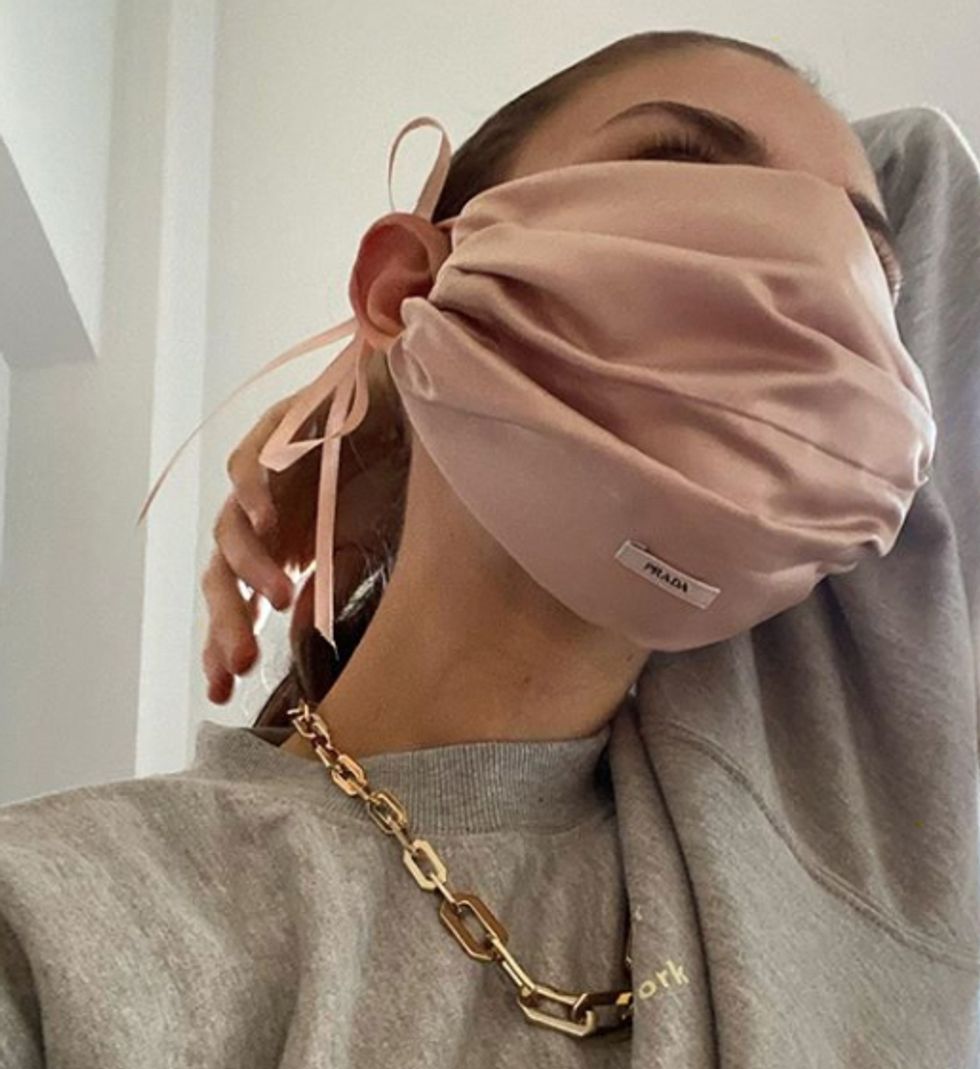 Photo: Courtesy of Instagram/@jennymwalton
Jenny Walton
has created Instagram tutorials on how to sew non-medical-grade masks out of everything from spare fabric to old dust bags. She has also been very public with who and where she is donating the masks to, depicting for her followers how easy it is to get involved. When asked why she did this, her response was very simple. "Sewing is a skill I have from going to Parsons for fashion design, so I wanted to use this skill to help."
Walton is also an illustrator, has recently launched a small jewelry brand, and has realized the value of connection for not only a small business, but as an influencer who is by definition a small brand herself. "All of this has made me want to be more personal with my audience and actually share more," says Walton of how she is focusing on transparency with her followers. While fashion is a world built on exclusivity, it's important to remember the human aspect ingrained in the industry.



"We're all working through this together, and I do think it creates some sort of bond."



She intersperses this with images of her dogs, getting dressed up with nowhere to go, and drool-worthy fashion inspiration. "I think people are just feeling a lot more vulnerable right now, and the best thing is when someone says that something you posted made them laugh for the first time all day." These days, people turn to social media, Instagram specifically, for that rush of escapism. "That makes me feel like I'm helping even in some small way."


Ellie on Finding Ways to Convey Joy Through Her Posts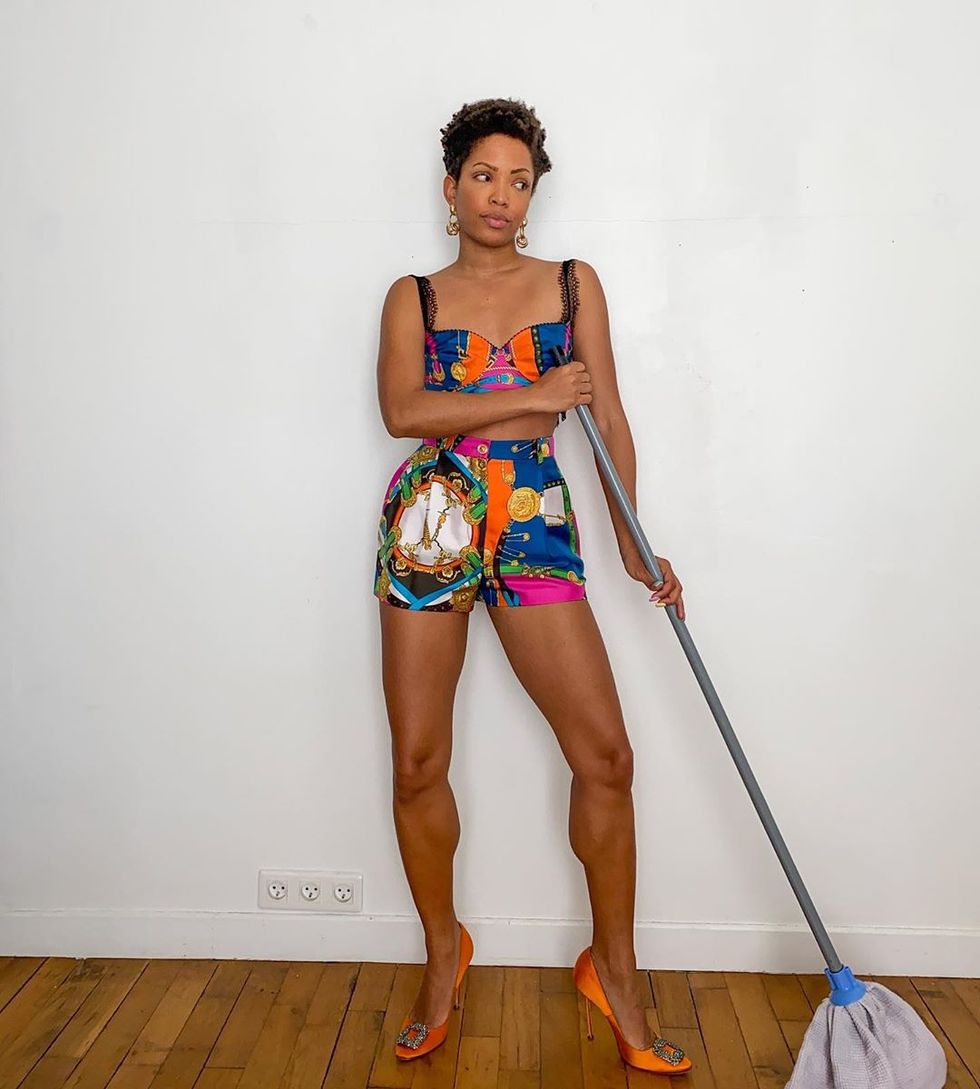 Photo: Courtesy of Instagram/@slipintostyle
Instead of focusing on the bad, Ellie of Slip into Style has been leaning into the joy of clothing, the stuff that made many of us fall in love with fashion in the first place. She has curated a beautiful feed of fashion fantasy
—
"anything that can help people take their mind off of all the negative news and pessimism we hear and see on the news or around us day after day."
On her page, you'll find shots of her in head-to-toe Versace or a tangerine ball gown doing mundane things like cleaning the floor, doing laundry, or having a glass of wine. "I decided to create this narrative of an outlandish yet relatable (at least I hope so) quarantined young woman who gets dressed in the most inappropriate outfits to do every single thing." She has created this story as a new line of communication with her followers.



"Self-deprecation and not taking oneself too seriously is the key these days."



As is mandatory in a business as well as a personal sense right now, sensitivity is top of mind. This dilemma has made her, like it has with so many others, question the viability of fashion. Calling out the problems the industry faces was not something she wanted to focus on when so many are dealing with much heavier issues. She found that "the trick was not to completely put the focus on fashion itself, but on storytelling."


Jessica Wu on Using Her Platform to Spread Awareness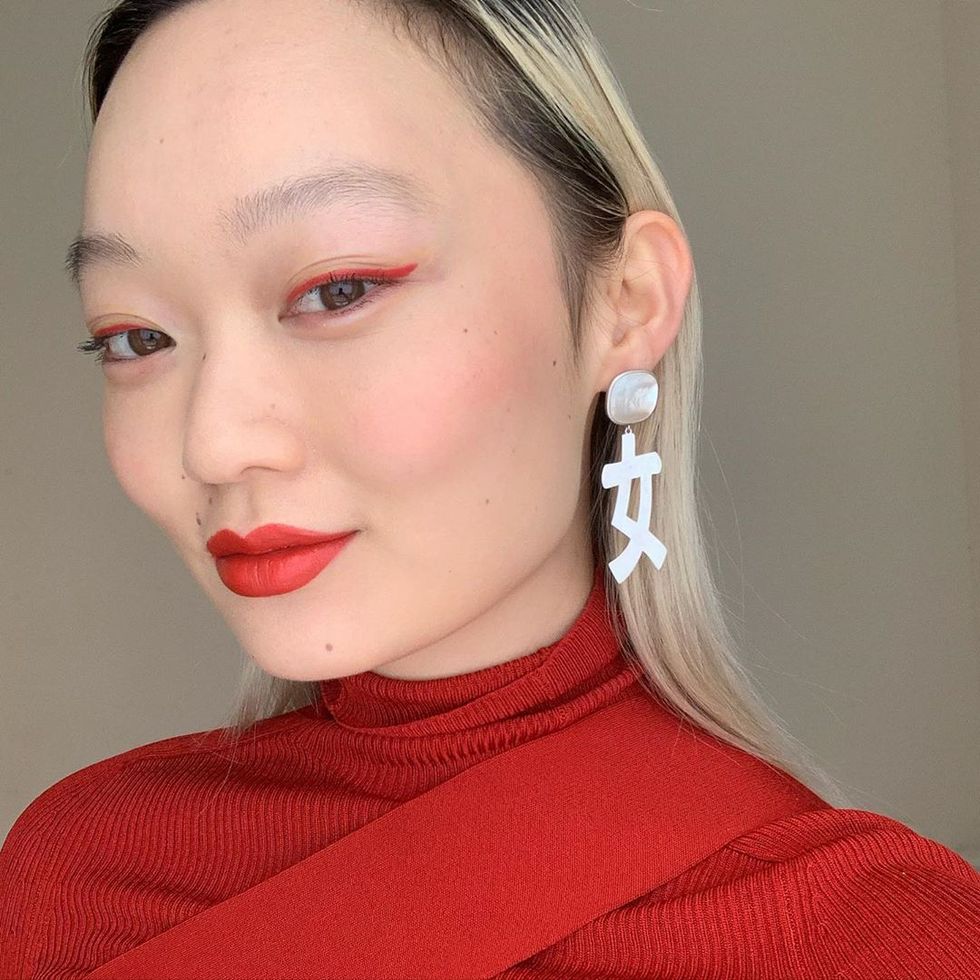 Photo: Courtesy of Instagram/@jessicazwu
Jessica Wu
herself got the diagnosis (via teladoc) that she had coronavirus in March. Through it all, she continued to post very openly about her symptoms and how she was feeling and was comforted by the warm and compassionate responses from her followers, with whom she communicates openly as if they were "lifelong friends." Her brush with a disease that, by sheer luck, didn't put her in a hospital, made her realize how important awareness could be. "I feel like the simple act of sharing the knowledge and news I come across acts similarly and can have a strong impact," she told us, "even if it's just 50 people or as much as 5,000 people."
Despite being a fashion- and beauty-centric account, Wu has never shied from sharing her opinion on controversial issues such as healthcare, homelessness, politics, etc. While she has previously censored issues where her views may have come out a little strong, those worries have ceased with the current pandemic. "To put it lightheartedly, I find my internet venting, as I call it, to be oddly therapeutic." She has actually been posting very little about fashion these days as a result.



"As important as educating yourself is, I think this knowledge without action has no impact."



Like many people on Instagram, she wears multiple hats in terms of her career. Wu co-founded the label Peter Do and has her own online
home goods store
. Because of this, she has personally felt the effects of the economy's downturn. She also is quick to acknowledge the illegitimacy of casting fashion off as frivolous. "Our industry employs tens to hundreds of millions of people worldwide, and to denigrate their means of livelihood is disrespectful to their contributions."
Her followers have told her that they use her account to source their news. That not only reveals how much influence these influencers actually wield, but how trusted they are by their followers. "It's reassuring to know that thousands of other people feel the same things as I do, are inclined to be involved in influencing policy, and understand the importance of their individual voices in the political landscape."
Top photos: Courtesy of Ellie, Lyn Slater, Jessica Wu, and Jenny Walton
Want more stories like this?
Stylist Dianne Garcia Will Inspire You to Play Video Games and Edit Your Closet
Fashion Director Alicia Lombardini on Being a Stylist During Quarantine
Working from Home with Susan Alexandra