Decor
Oat Cinnamon founder Ryan Norville shares her tips for the first-time florist.
We can all probably agree that a fresh bouquet of flowers is one of the easiest ways to elevate your space—not to mention lift your spirits. But designing a showstopping arrangement isn't as simple as throwing some tulips in a vase and calling it a day. There's some artistry involved. Luckily, with a few tips and tricks, you can style your favorite flowers and greenery like a master florist. You don't even need a fancy Baccarat vase to do it (but it is an excuse to splurge on one, hint hint). To expand our burgeoning green thumbs, we spoke with Ryan Norville, the founder of Brooklyn-based floral company Oat Cinnamon, to learn everything about designing the perfect flower arrangement. 

What are the easiest or most foolproof flowers to work with for the first-time florist?

"I think good-quality roses and carnations are the easiest to work with. Carnations are foolproof, come in so many colors, have long lifespans, and are inexpensive, so you can get quite a few to work with if you're just starting out. Roses also have nice, hardy stems and are generally low maintenance. Properly cared for, they seem to live a bit longer than more delicate stems."

 
---
Aside from the flowers themselves, what else do you need to create a great arrangement at home?

"The very basics you need are some sort of vessel—a vase or equivalent will work here. But you can also turn anything that can hold liquid into a vase, as well. I would suggest a nice sharp pair of shears, or floral knife if you feel comfortable, and that is the bare minimum. From there you can play with elevating the arrangement with fancy ceramic vases, accessories such as chicken wire or pin frogs to create complex compositions and such, and more exotic or seasonal stems. The possibilities are endless."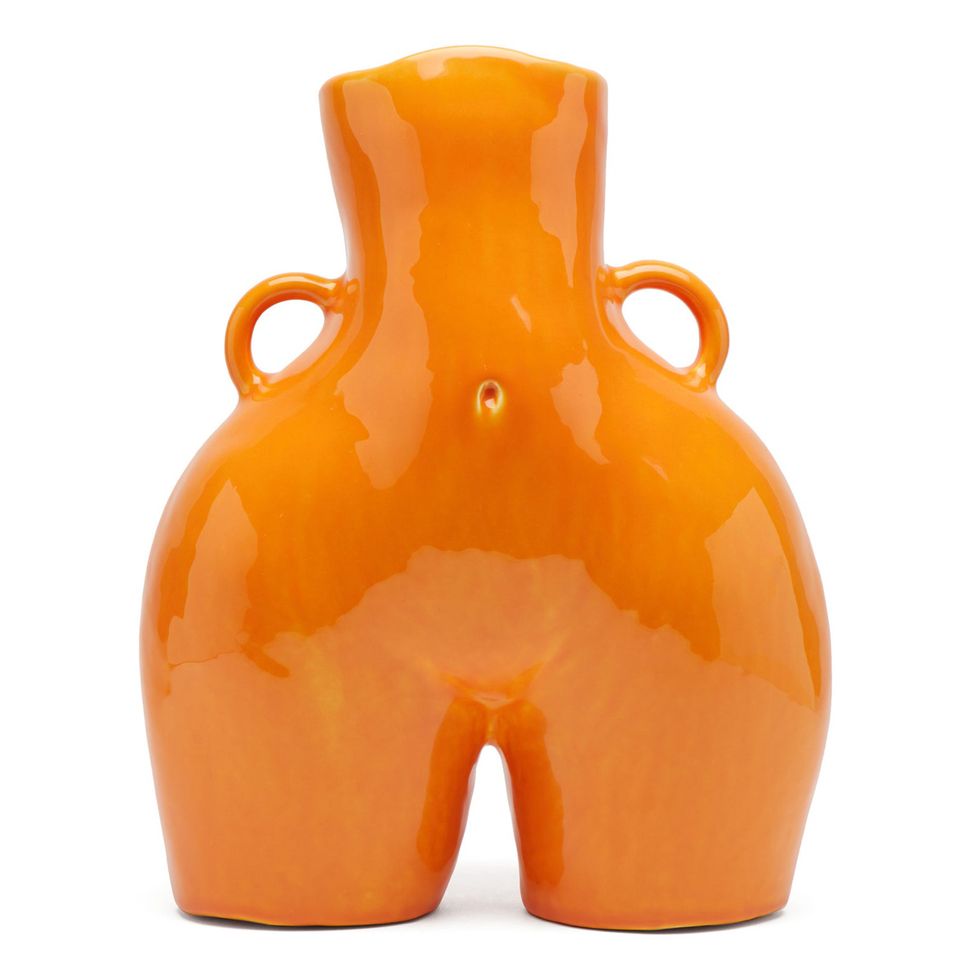 Anissa Kermiche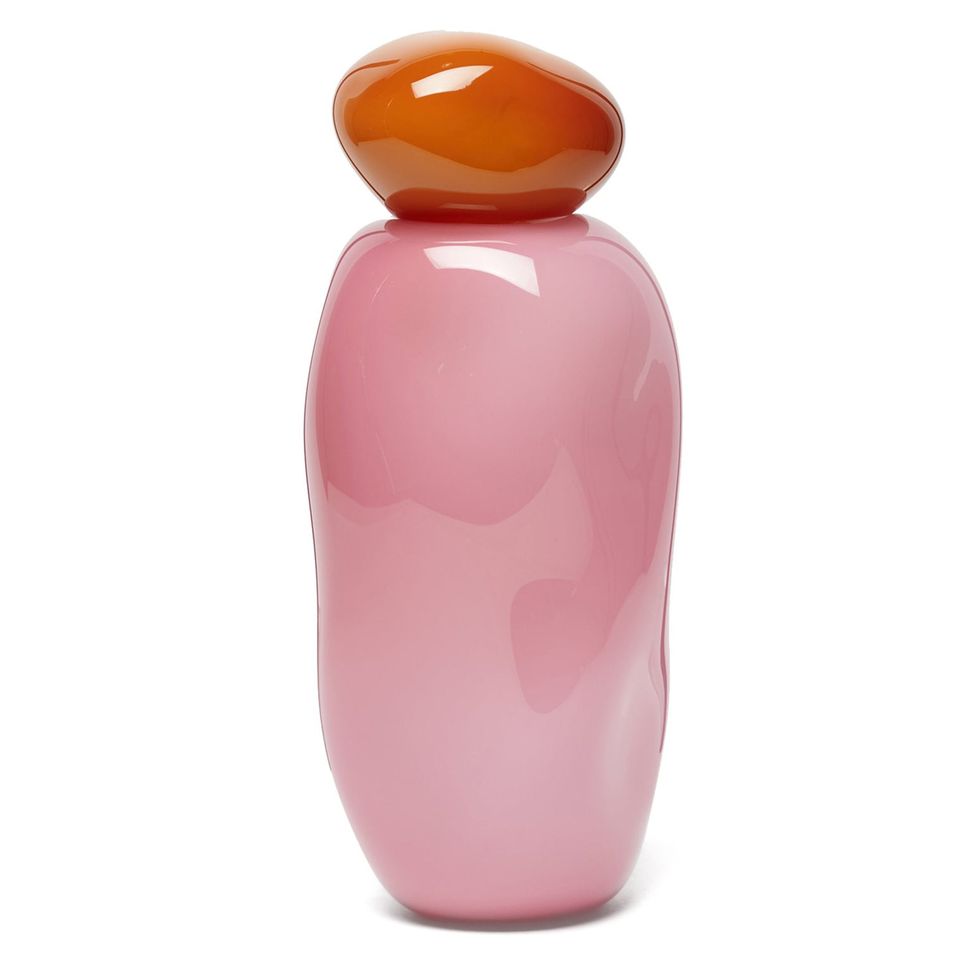 Helle Mardahl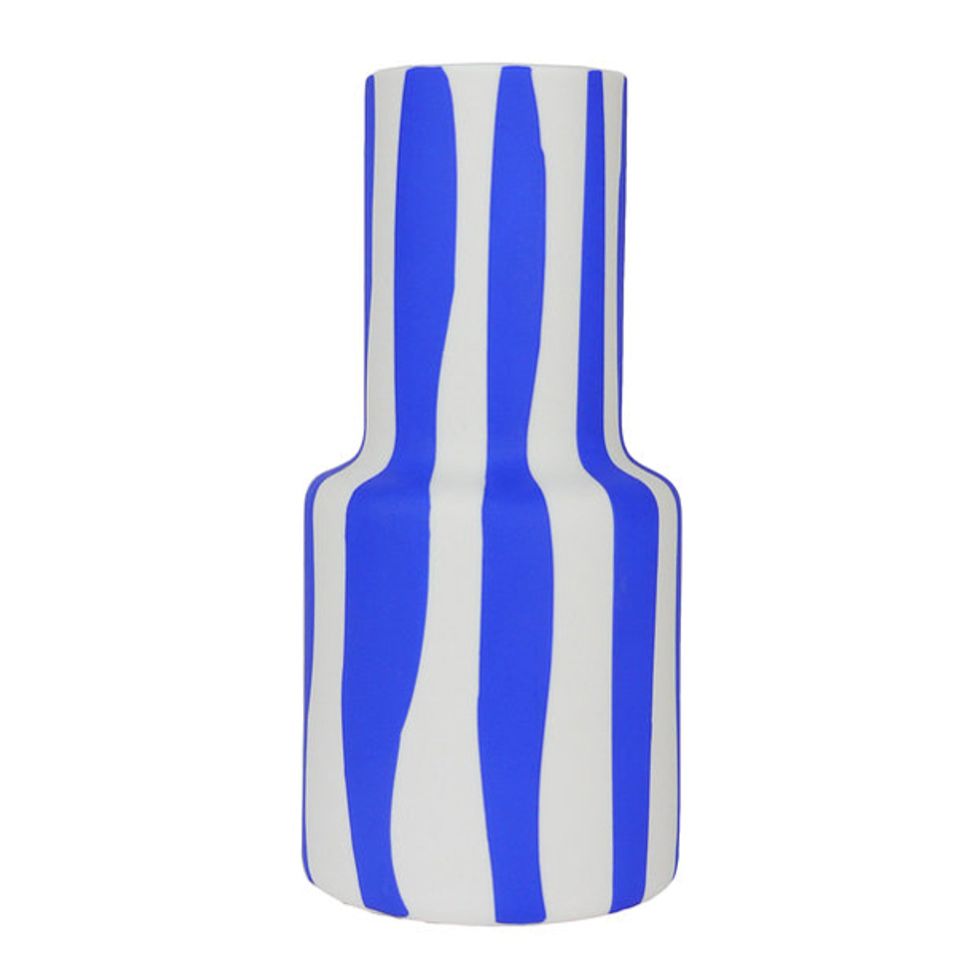 The Granite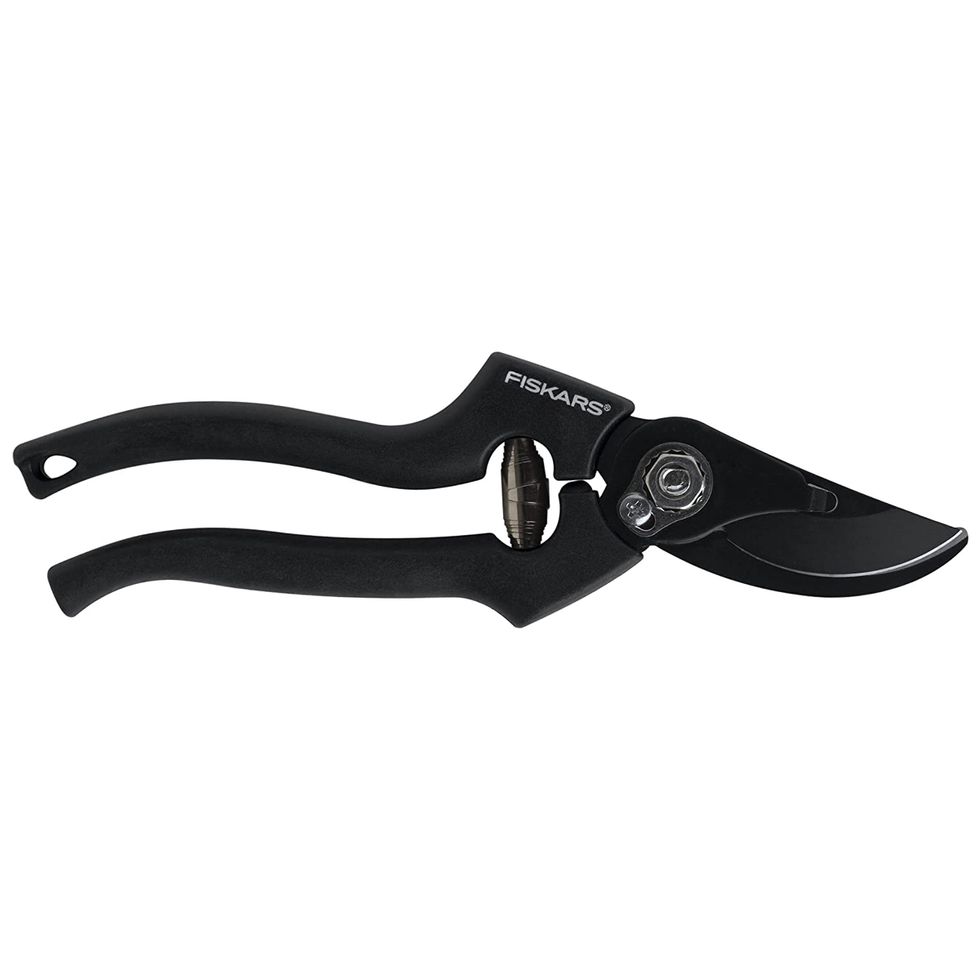 Fiskars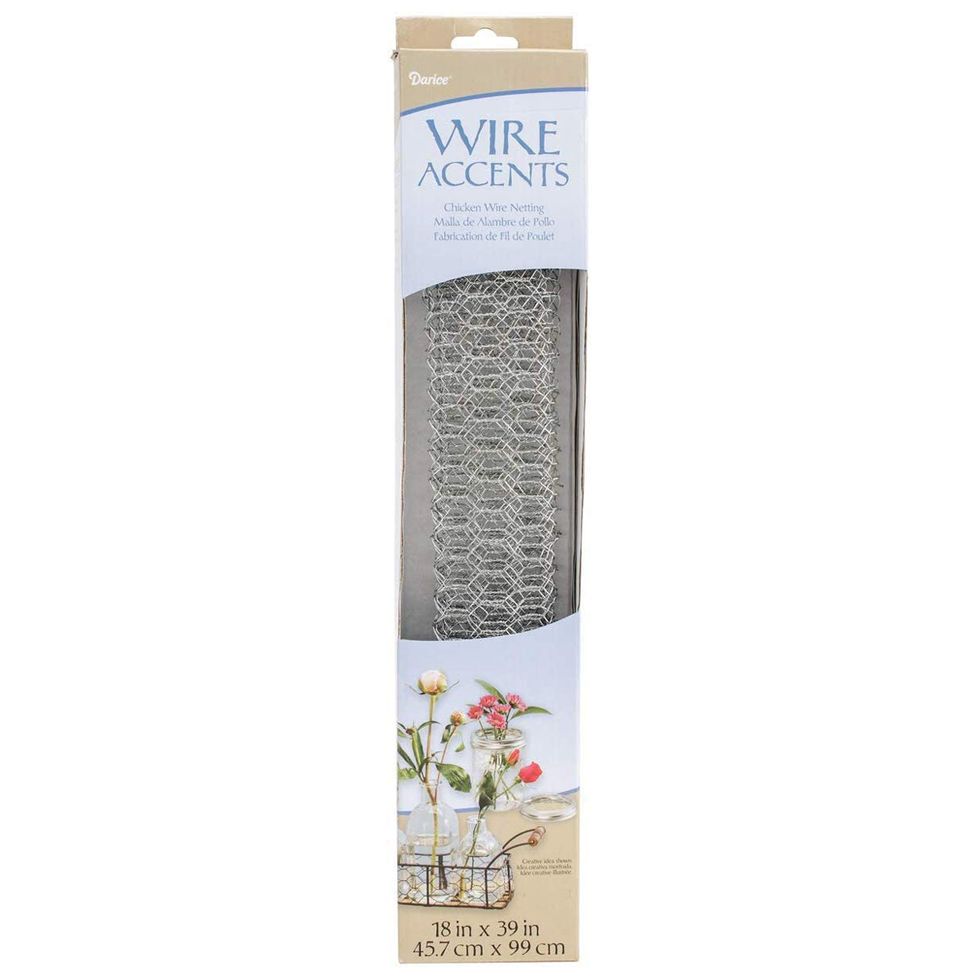 Darice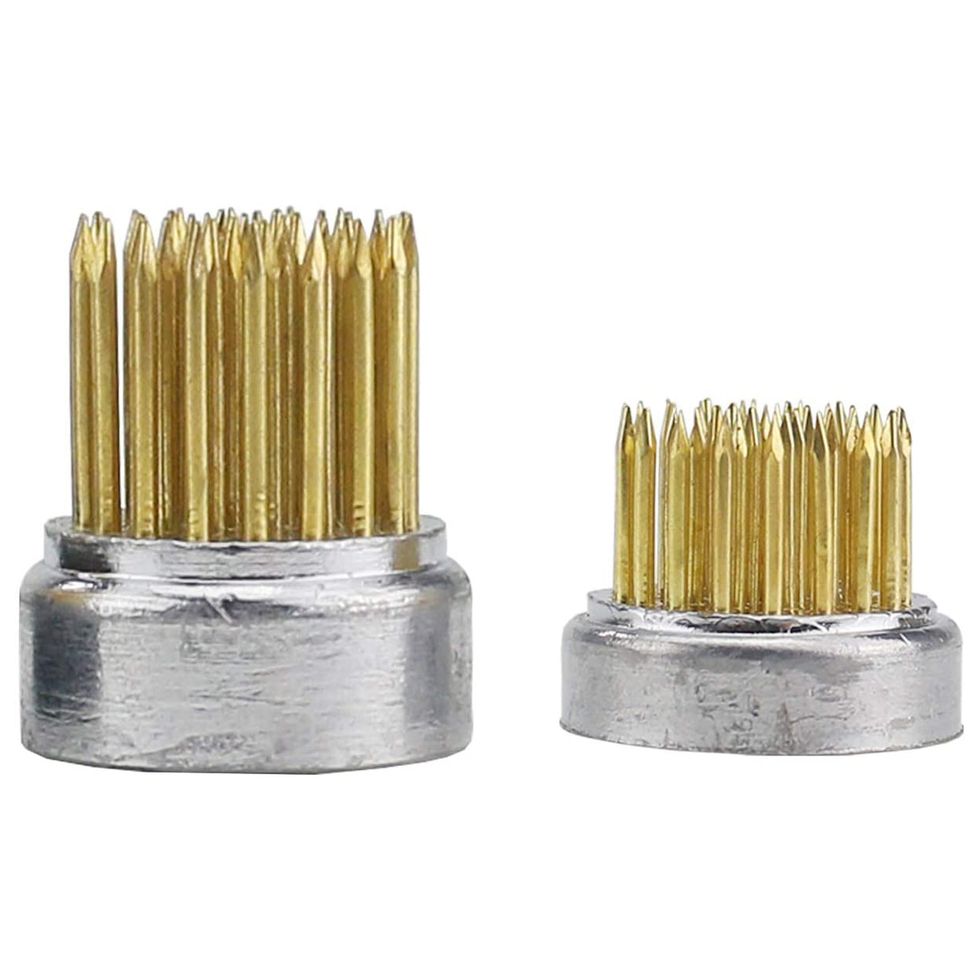 TinaWood
What are your favorite in-season flowers right now? Any year-round staples?
"I
love
seasonal focal–anything dramatic. In mid-late spring, I love Icelandic poppies, fritillaria, and sweet pea. Sweet peas are probably my favorite flower—yes, I'll say that about lots of flowers. They are technically in season around winter and early spring, but with international demand, there're so many flowers you can find at the market all year long. Year-round, I love a dyed coffee-colored carnation or toffee-colored rose even though there
'
s always one customer that asks if they are dead. Don't you trust me? Would I give you dead flowers?"
How often should you change the water in a vase to make your arrangement last longer?
"I'd recommend changing it every single day—every other day at a minimum–in water that is as cold as possible. Misting is optional for me in terms of keeping them alive at home, but it doesn't hurt. We mostly reserve misting for before traveling with a delivery or before unveiling an installation. For bonus points, if you have a collection of the same flower that's not in a complex arrangement, feel free to trim the stems maybe every other day on a 45º angle. Some heartier stems can take a bit of shaving on the side of the stem so the flower can drink more water.
"You can also prune some of the leaves as well to help the flower get a larger percentage of the water in the vase. People always ask why can't they keep their hydrangeas alive, and it's because they need all the water they can get. So feel free to take off some of those leaves. I like to slice the stem about an inch up from the base so it can drink more water. You can research each type of flower to see if it has any specific conditions it prefers."
If you don't have a proper vase, what else do you recommend using?

"Old coffee jugs, mason jars, your favorite ceramic cup, cute glass soda bottles or Pelligrino bottles, even reusable water bottles. If it can hold water, it can hold a flower."

What are some of your favorite filler items to accompany the flowers themselves?

"Oat Cinnamon customers know us for using lots of dried and dyed flowers in our arrangements. The fun part is those last for a very long time and can be repurposed in an arrangement alone, mixed with live flowers, and experimented with over and over. We also have a ton of fun playing with fruit in arrangements. Cascading grapes, hints of citrus, pomegranates when they are in season—it's quite fun to push the envelope on how much [you can] add while still having your piece be considered a flower arrangement."

Any mistakes you often see people making with their DIY arrangements?

"I think people often are afraid to really dig in and touch the flowers. Yes, they are delicate, but they are stronger than you think. Customize them, play with their sizing, place and replace them in different parts of the arrangement, try peeling off their leaves for a lighter arrangement. Just don't be afraid to interact with them."


Step-by-Step
"The more florists I meet and work with, I observe that there seems to be less rules and more of an acceptance around self-expression in arrangements. Consider what your goals are before creating the arrangement so it can successfully convey an emotion. Are you looking to explore texture? Would you like to create drama with composition? Do you want something that feels more natural and muted, or do you want to have fun with some bright and contrasting colors? No matter what, color is always important to me. And have fun! Flowers are the most natural source of happiness. Take care of them and respect their beauty, and show love to your florists
—
it's a laborious and difficult job that is done sheerly for the love of the flowers."
1. "What colors will look best for the look I want, and what are the maximum amount of colors [that would] include?
2. "Next I think about the size of the vessel I want to use, which will inform how many flowers I need to buy.
3. "From there I think about what's in season and then go shopping.
4. "I condition all my flowers first and put them in a separate bucket (remove access leaves, cut stems, remove any damaged flowers, and add some flower food to their water).
5. "Then I will usually use some sort of device in my vase to help create the structure for the flowers, whether that is a tape grid, chicken wire, or a floral frog.
6."From there I do the arranging; sometimes the best ones come with no plan at all, but I usually start with greens (eucalyptus or something similar), smaller filler stems, add standard stems, then focal flowers, then accent flowers.
7. "I'll finish off with a mist and check the arrangement from 360º to make sure it looks good from all angles."
If a potential customer can't support you right now, what else can they do to show some love?
"Support via Instagram or social media! Comment on their favorite florists
'
current creations and share their latest work! Share their businesses and social pages with your friends, repost (with proper crediting) their images, bookmark them for a later date—every little bit helps. I love getting sweet messages from followers telling me they can't wait until we are open at full capacity again. Just to know that despite everything, your business and what you create is on people's mind makes me feel like what I've done with my business and what we continue to do is still meaningful."
Top photo: Courtesy of Instagram/@oatcinnamon
Want more stories like this?
What to Make This Weekend: Pickled Everything
Don't Underestimate This Easy Bathroom Update
In the Kitchen with Sami Miro and Michael Voltaggio