Decor
With a little help from fashion's favorite florist, Putnam & Putnam.
Alec Kugler
To be completely honest, we're finding ourselves somewhat at a loss for words over these arrangements by Darroch and Michael Putnam of Brooklyn-based Putnam & Putnam. They could very well be the most beautiful flowers we've ever seen—arranged by some of the nicest people we've ever met. If you're into the somewhat niche floral community on Instagram (don't judge!) you're likely well-versed in their work. And if you're not, well, it's time you familiarized yourself.
Because it's the holidays, and more likely than not, you'll have some *judgy* guests over, we thought this was a perfect opportunity to reach out to the duo and have them create a few mind-blowingly beautiful arrangements, just for us. And surprise! Once you see how they come together it all begins to feel like something you could actually do yourself.
---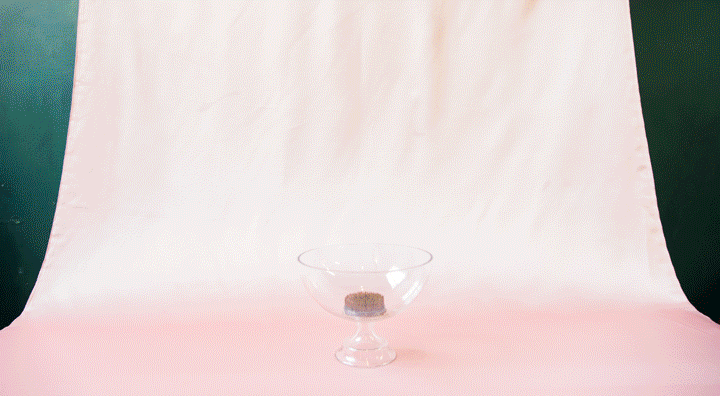 Flowers:

Amaryllis
Garden roses
Branches (something with a nice gestural shape)
Anthurium
Blue delphinium
Citrus fruit on the branch
Chrysanthemums
How he got the look:
"I like to work with glass footed bowls often, and I decided to use a floral frog for this. I adhered it the base of my bowl and then I start to make a simple, clear tape grid on top to hold my branches and shape it. And then I started with foliage and I built sort of a base shape, and I played with asymmetry, and then they sort of set the parameters. I wanted to create something sort of wild, loose, organic, and asymmetrical. And then after you add your foliage you go in with your big strong face flowers, which was amaryllis in this case, and then you sort of lay them out asymmetrically, how you want them to look because those aren't going to move at all. So you put your big flowers in and then you start filling it with all the flowers, so roses, chrysanthemum, anthurium, and you just start playing with shape. Make it sort of loose and organic, spilling over the sides. You definitely want to alter the stem length to make sure not everything is on the same plane and then at the very end, I went in and I added some fruit. That was a really fun, cool, unexpected touch, and then also blue delphinium just thrown [in] at the very end I thought it made it really pop and made it sort of modern."
About that tape grid…:
"You can get clear floral tape at any floral supply store. It's just a thin, thin tape, and then you just do a simple grid on top so maybe three across and then three across the other way over the opening of your vessel. And that's just going to help [give] you extra support, so if you have to move your arrangement or transport it somewhere, nothing's going to fall over. But you also want to secure everything in the floral frog."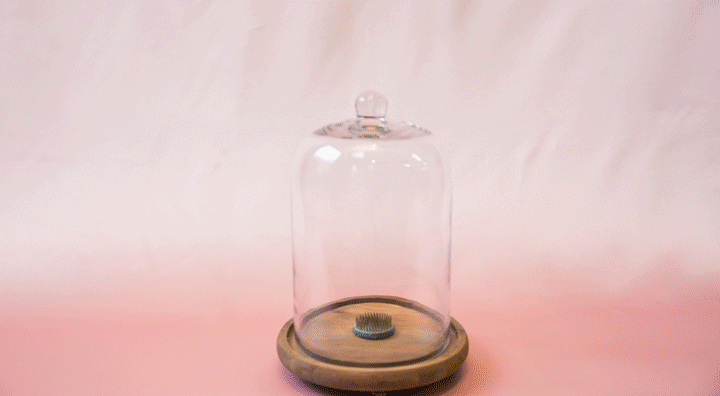 Flowers:

Ranunculus
Chrysanthemums
Foliage
Ilex berry
Carnations
Grasses
Citrus fruit
"This one is in a bell jar and I found a smaller pin frog that I put in the center, I adhere it to the bottom with a putty called Sure-Stik. You just press it on the bottom of your frog and it adheres to anything. Then the same rules apply, put your bigger flowers in and foliage first, really create that shape, and then start filling in that fun texture element like grasses. I put a little fruit in this one as well, but really, you can put anything you want in, they're super fun and easy to make, and once you pop the top on it's like a little floral world that you just created. They're my favorite things to make."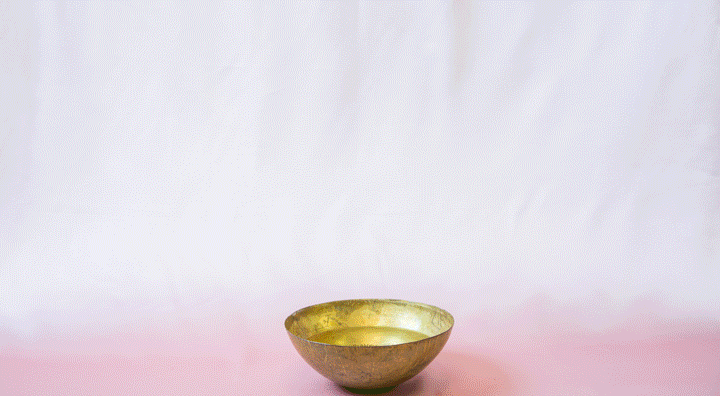 Flowers:

Palm frond (cut into round shape)
Amaryllis
Foliage
Ranunculus
Tulips
"For the last one I wanted to do something a little different and art deco, but I found this really beautiful hand-hammered glass bowl and did the same thing. I used a floral frog on the bottom of this, but I didn't use a tape grid because it's sort of the rules of Ikebana where you don't want to overcrowd the space with stems, so really it was just what we could fit into the floral frog. There's a little restraint with this because you're not just going to fill it out, it's more about the shape of each individual branch and flower. But I started this by taking this really pretty palm leaf and I cut it into an arch and I used that as a canvas to pop flowers off of, so that became my backdrop. Then I played with asymmetry by thinning out some really beautiful, fun branches with that yellow foliage and then I built in the flowers, really allowing everyone to have its own moment."