How One Fashion Veteran Is Taking On the PPE Shortage
Hint: It's not by doing it alone.
Designers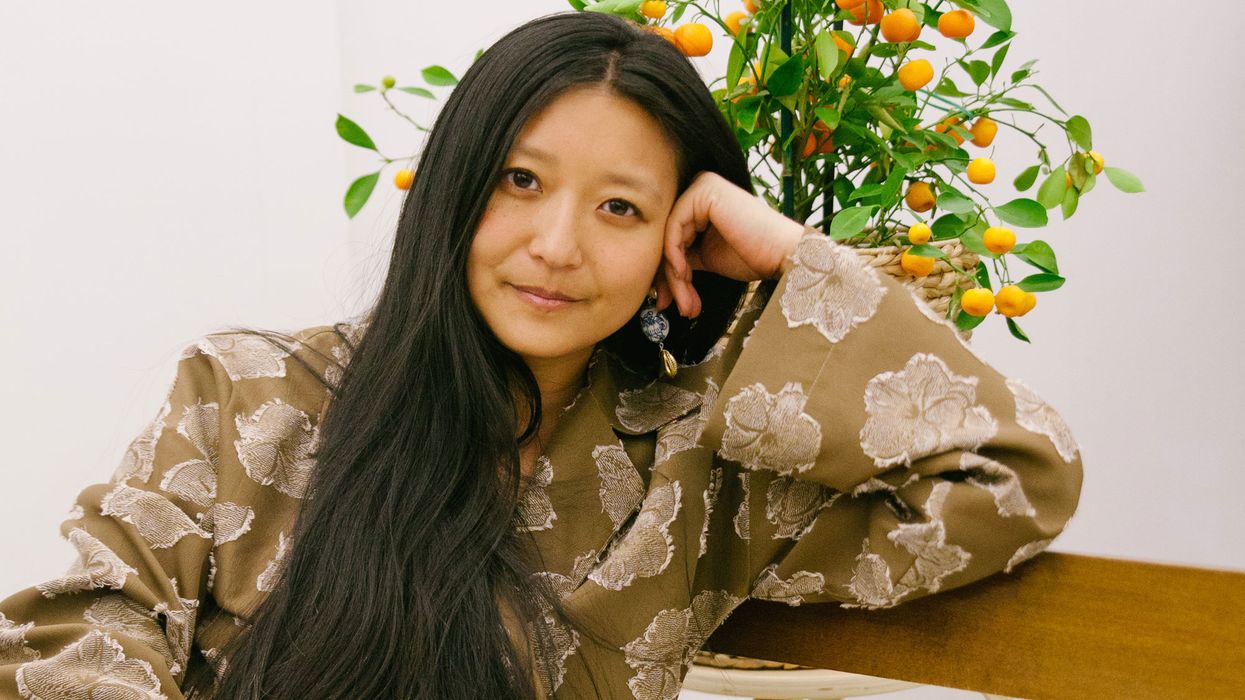 As of mid-March,
designer of SVNR jewelry
and founder of PR firm House Of Christina Tung found herself working from her Brooklyn apartment, watching as New York City prepared for a battle very different from anything it had ever experienced. Like so many of us, she was racked by feelings of helplessness as she was pulled into the negative vortex that the news has become over the past few months. At that point, there was no clear path of how best to help.
After doing a little research herself on how to source PPE, Tung was inspired by others like
Gelareh Mizrahi
to join the larger movement. She knew of a few others working for the cause including
Vogue
editor Emily Farra, who was raising funds through her skin-care line Soft, and influencer Serena Goh who had started a campaign called the Mask Fund. Tung then called on anyone in her network raising funds to join forces.
---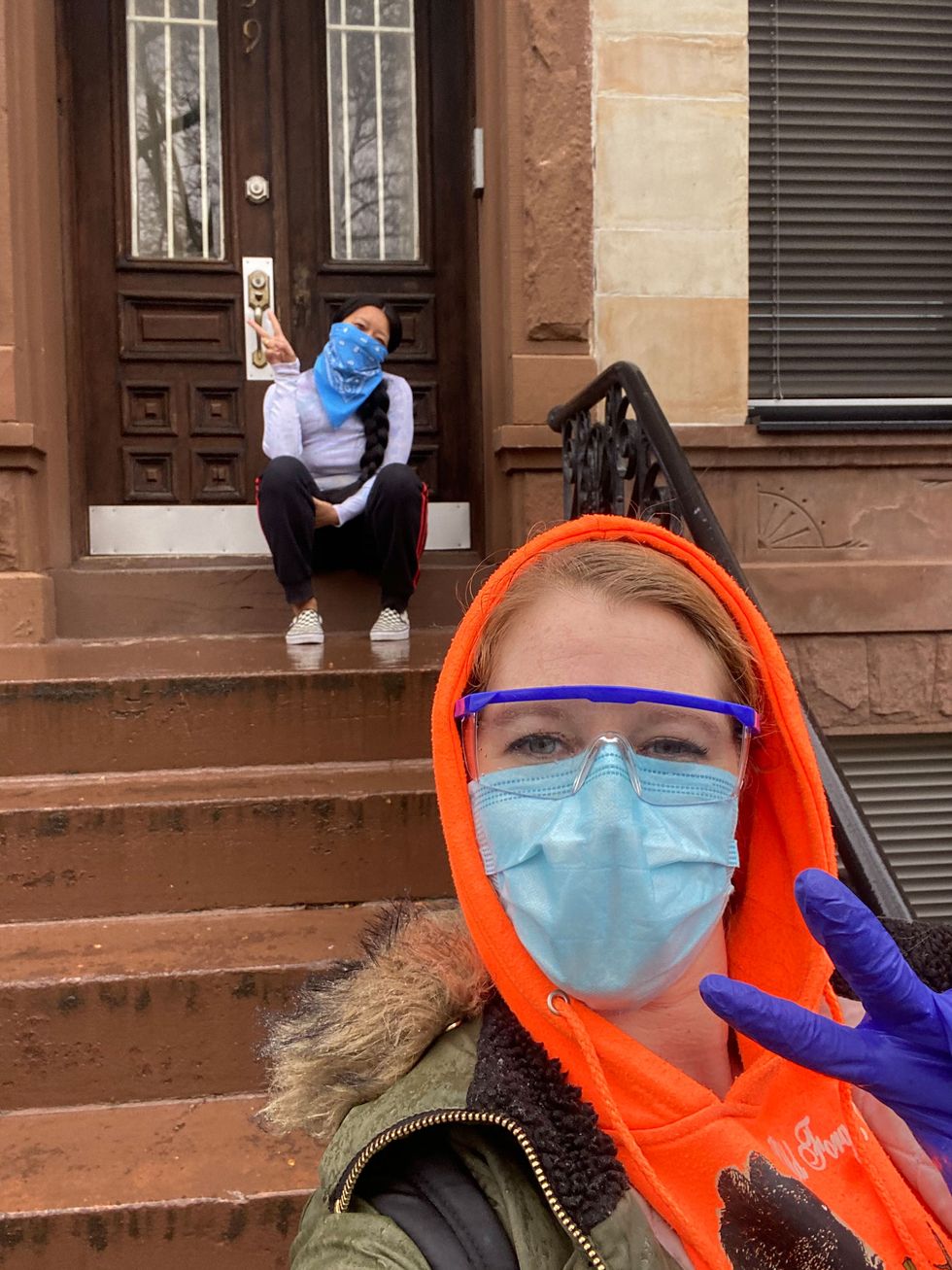 Photo: Courtesy of Christina Tung
From there, Tung got involved with a larger organization called
Last Mile
, who had developed a baseline verification process to ensure that they were only sourcing PPE of the utmost quality, as counterfeits have become a huge problem. While working with a larger group, Tung realized that "part of the reason the prices are getting inflated was because of all these short-term buyers crowding the marketplace." Fundraisers with the best of intentions placing a single order for PPE are creating competition without realizing it. "That additional demand is partially what causes the inflation of the price," says Tung.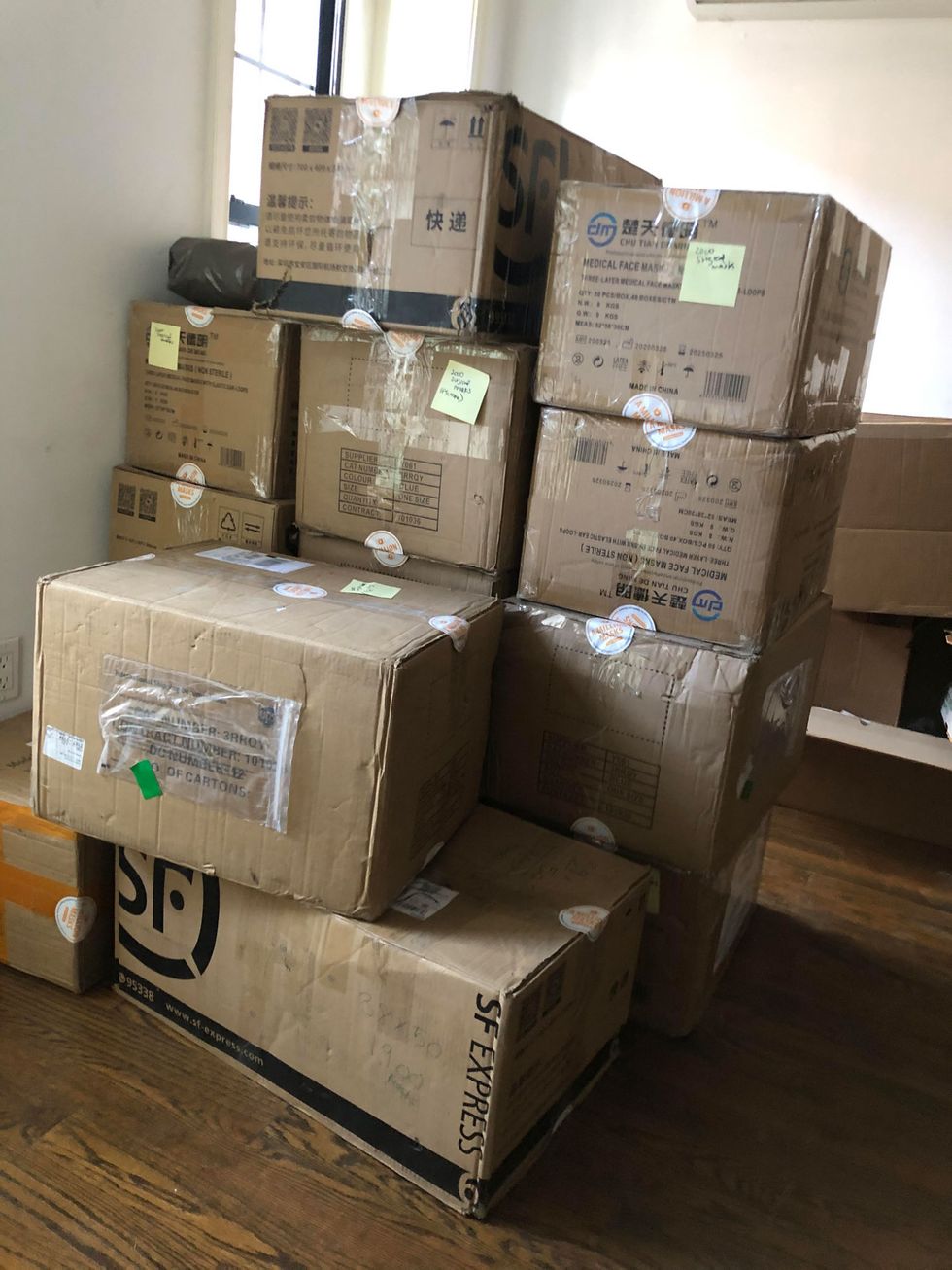 Photo: Courtesy of Christina Tung
As a designer and the founder of a PR company, Tung understands the value of press and what it can do for movements like this one. Last Mile has already set up extremely sophisticated databases to ensure that they are reaching every hospital in New York City, logging each and every delivery made and assessing those that are the most at risk. They have not, however, focused much time on spreading the word outside their own network, which is where Tung's expertise came in handy.
In homage to the 7:00 PM cheers for NYC healthcare workers, Tung named her first creative initiative #7pmLetters. It asks people to mail in thank-you letters for frontline healthcare workers that Last Mile will include with their PPE shipments. "Now that we're just moving so much more product, we wanted to figure out a more sustainable way to give that more human touch," says Tung.
While at first glance it may seem odd that so many fashion-industry veterans (Tung, Farrah, Goh, Mizrahi) are lending their time and resources to a cause so far outside their realm, it is actually quite logical. They know how to run a multi-faceted small business, which means they are involved in the entire process from the ground up. The fashion aspect is especially pertinent, as it often combines a numbers game with creative communications.
Summing up numbers to quantify their success is a tricky business, as Last Mile, among many other organizations, often share resources and work in tandem to achieve the same desired results. However, "In less than five weeks, Last Mile has delivered upwards of 100,000 masks, 2,500 face shields, 500 goggles, and 660 surgical gloves," details Tung. "The dispatch team of couriers have made 652 deliveries throughout the five boroughs."
It's no new finding that we are stronger together than we are apart, but it is one that is easy to brush off as a silly musing. As Tung says, "We all have different pieces of the puzzle." As they accumulate more and more pieces, the puzzle gets much more complex, but the end result is astronomically more impressive.
Photos: Courtesy of Christina TungWant more stories like this?
8 Fashion Designers on How They're Giving Back
A Designer's Story of Dropping Everything to Help with COVID-19 Relief
10 Small Businesses on How They're Shaping Their Businesses for the Better