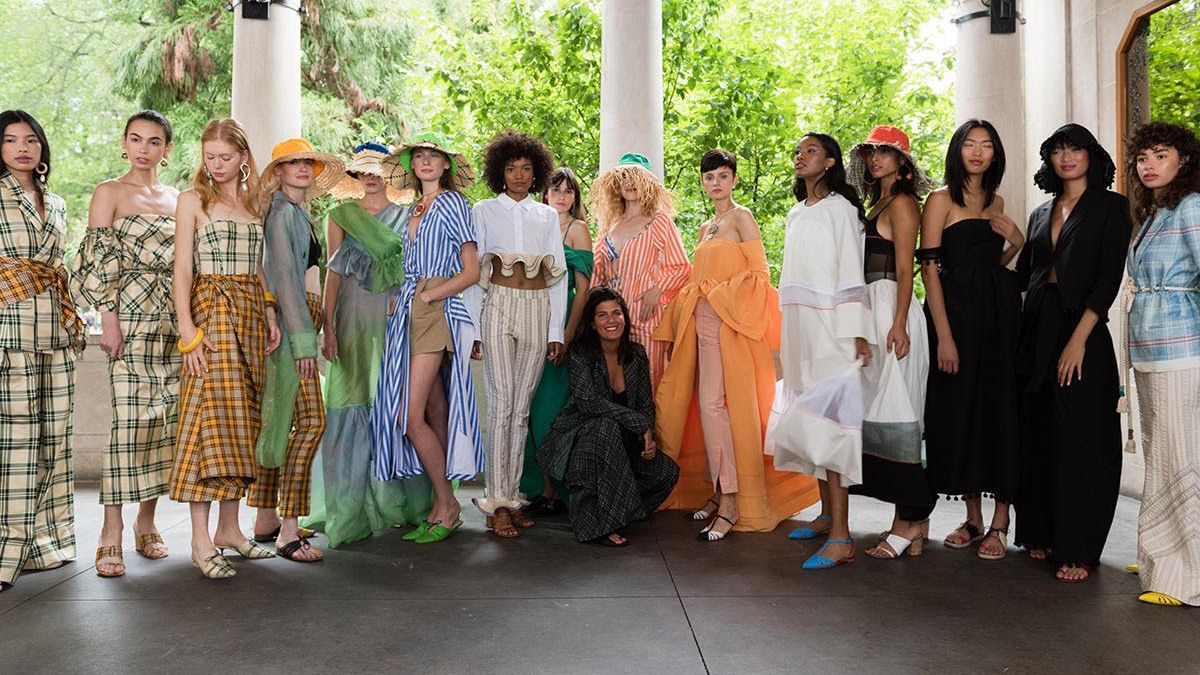 Designers
This Mother's Day, it's all about getting creative.
Mothers around the world have instilled a valuable lesson in all of us from a young age: the importance of giving back. Mother's Day, a day dedicated to celebrating the unconditional love of a mother, is the chance to give back to our mothers what they have forever given to us. Though this year there will be a lack of extravagant brunches, and family traditions will be replaced with Zoom calls, carefully delivered florals, and handwritten notes, there is certainly no absence of appreciation for our mothers and the joie de vivre of Mother's Day.

As the fashion industry has taken the past few weeks to pivot brand strategies and refocus company missions, their plans for Mother's Day have also shifted. We've asked a few of our favorite fashion designers how they plan on spending Mother's Day this year and unraveled a common thread woven amongst them, which is the significance of giving back while celebrating the inspiring women in their lives. For these designers, fashion is not just their brand DNA or creative outlet; it has become their voice during these times, and their vehicle to make a difference. As each of these designers have discovered unique approaches of expressing themselves this Mother's Day, ultimately, deepening the community connection is what matters most. From exquisite digital bouquets to mommy-and-me face masks with a charitable initiative in mind, the below designers are getting creative when it comes to honoring mothers this year.


---