The Best Shows, Movies, and Books to Check Out This Week
Plus, is Normal People worth the hype?
Culture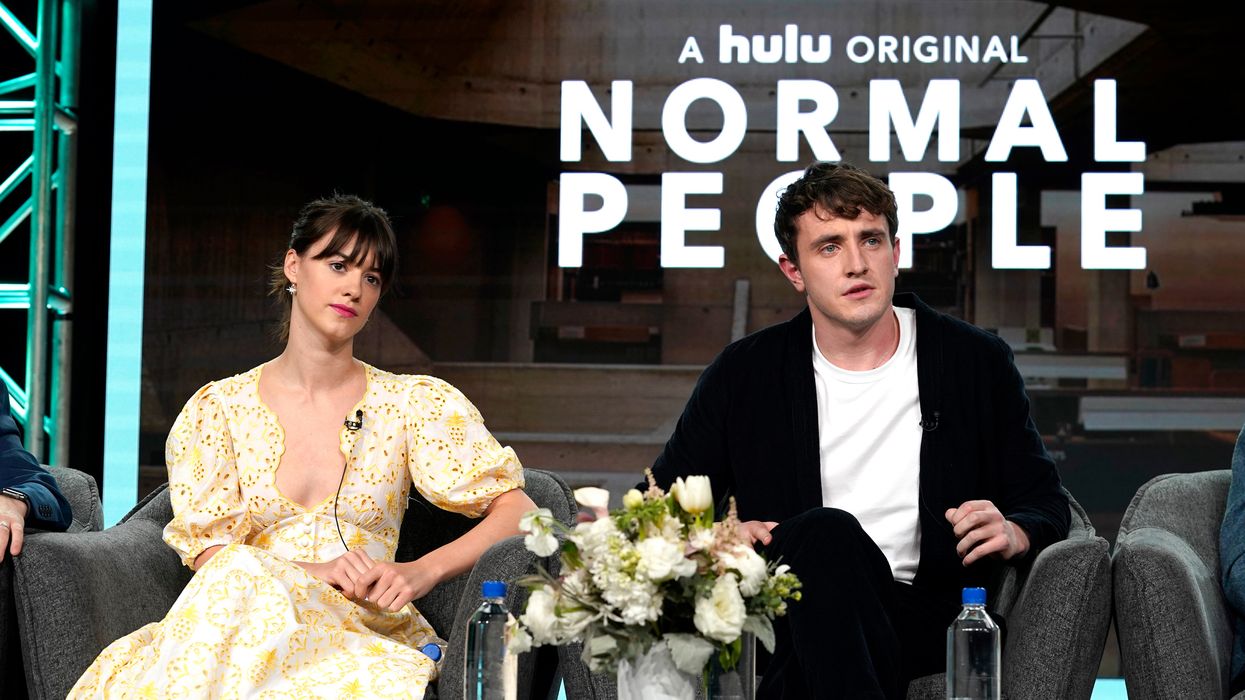 Welcome to what's about to be week nine of quarantine. But who's counting? I'm starting to feel like a physical manifestation of the
Cathy
cartoon, which is to say that my hair is always standing on end, I'm eating too many cookies, and I'm saying "
Ack!
" a lot.
But I always look forward to a few things, which reliably cheer me up and chill me out, and one of those things is definitely watching a show or a movie at the end of the day. Another is reading. (I caved and bought a Kindle, which is something I said I would do approximately never, and unfortunately I recommend it for times like these.) Another is taking long walks, another is talking to friends on the phone, another is writing. It's the small things.
This week was all about the debut of the show
Normal People
, which I diligently read beforehand and
enjoyed more than I thought I would
. And that's exactly how I felt about the series. Ahead, I'll share the best shows, movies, and books to check out this week—and why they were so good. 
---
---
TV Shows
---
Normal People
I'm watching it, you're watching it, we're all watching it.
Normal People
is the new
Tiger King
, except instead of debating whether Carole Baskin killed her husband, we can debate whether the actress who plays Marianne (Daisy Edgar-Jones) is unrealistically hot in comparison to her description in the book. I am here to say that she in fact is not, and Marianne was just perceived as unattractive by her high school peers because none of them (except Connell) had enough of an imagination, but you can be the judge. Oh yeah
—
also, this show is good.
High Fidelity
Guys!! This show is actually fun! I started watching because Zoë Kravitz can do no wrong, and I just wanted to ogle her wardrobe (which, turns out, was largely
sourced by Kravitz herself
 from vintage shops and her own closet). But the 10-episode series is actually a fun watch. I had it on in the background while I folded laundry and painted my nails, but I found myself engrossed as the series went on.
Gossip Girl
Unpopular opinion, maybe, but what better time than now to dive face-first back into six seasons of
Gossip Girl
? I was reminded of the series by none other than the
Daily Mail
, who pointed out that an obsessive fan noticed
Blake Lively
had a "
surprising wardrobe mistake
," and then I started thinking about all the parallels between
GG
and
NP
(that's
Normal People
to the uninitiated), and
then
I thought about the time I saw Ed Westwick in West Hollywood and he was even hotter than he was on the show. In summation, watch this.
---
Movies
---
2 Days in Paris
Good news: This movie has aged well! Full of just the right amount of casual family attitudes regarding sexuality, blow-job jokes, neurotic but also lovable boyfriends, and gorgeous shots of Paris, this film takes an honest look at relationships—and pans away on a note that feels true. Also, it made me laugh out loud while watching alone in bed in the middle of a pandemic, and that has to count for something.
Before Sunrise
Watching Julie Delpy act circles around everyone else in
2 Days in Paris
reminded me how much I love Julie Delpy, which reminded me of
Before Sunrise
. Have you ever watched Linklater's full trilogy? If not, now's your chance—start with
Before Sunrise
, and go on to
Before Sunset
and then hit up
Before Midnight
. Delpy's charming brilliance makes up for Ethan Hawke's all-around annoyingness.
There's Something About Mary
Sure, we all remember
that
scene in this iconic nineties movie, but we rewatched this last week and discovered that it's actually quite good. The plot is all over the place, it goes on forever, but Cameron Diaz is truly in her prime, and the actor who plays Roland on
Schitt's Creek
also plays a starring role, which is truly shocking and fun to watch. It'll distract you from the state of the world for two hours and 14 minutes.
Outline
I'm late to the game, but I finally got around to reading the first of Rachel Cusk's trilogy of books narrated by a writer named Faye, and I'm sold. I see the hype, I bow to the hype, I high-five the hype. This book is great. Read it immediately.
Sing to It
OK, I might be biased because I love everything Amy Hempel has ever written and I read her stories over and over. I read this book for the first time last year when it came out, and I haven't read it again until recently. It's just as good as it was the first time, and if you need a gentle, human reminder that life is always hard, and beautiful, and complicated, and difficult—not just during a pandemic—read this, and then read everything else she's ever written.
Stag's Leap
It's times like these that reading poetry just seems like the right thing to do. Sharon Olds' poems are each like delicate little gifts, full of hope and intense sorrow and everything in between. Together, these poems tell the story of a divorce so eloquently and honestly that it's hard to stop reading until the end.
Photo: GettyWant more stories like this?
Need a Distraction? The Best Shows, Movies, and Books to Delve Into
The Shows, Movies, and Books Our Group Chat Is Into Right Now
21 Funny Shows and Movies to Stream Right Now