How to Shop Like Shoe Designer and Nail Artist Jessica Washick
A little bit of '90s nostalgia—and a lot of sneakers.
Fashion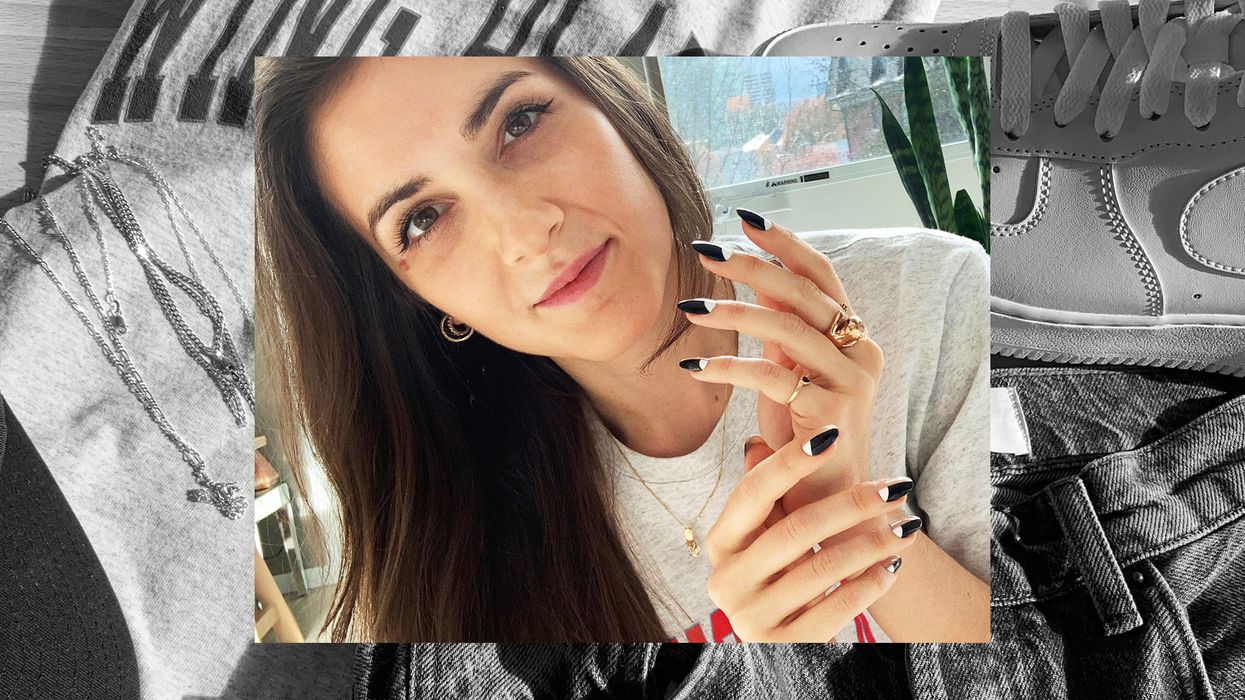 At first glance, nail art and shoe design don't seem the likeliest of pairings. However, upon hearing Jessica Washick's career trajectory to her current position as color designer at Nike, it somehow makes complete sense. A schooled eye for color translated seamlessly from intricate nail art to the precise designs on some of your favorite sneakers—Nike's Air Force 1s, to be exact. We had a hunch that this aesthetically inclined eye would leak into her wardrobe, and we were not disappointed. So naturally, we were curious to discover all her secrets when it comes to shopping.

 
---
How would you describe your personal style?
"My personal style could be described as formulaic. I pretty much wear the same thing every day, but I play around with the different energy levels of the items. I've been wearing Calvin Klein sweaters for years now because I like the fit and nostalgia associated with the brand (CK Jeans fondly remind me of the '90s). If I'm feeling more energetic, I'll layer in something with more color. The only time I really break out of this formula is during warmer months."
What's your formula for getting dressed?
"My base outfit is usually a basic top and jeans in basic colors (white, grey, black). From there I layer on tie-dyed pieces based on my mood, if I'm up for it."
Why tie-dye?
"I've been drawn to tie-dye over the past few years. I think it might be because tie-dye is kind of ambiguous in terms of color standards... I find it harder to get color fatigue from it, since I work with color so much."
What's your current shoe rotation?
"I try to be as minimal as possible, so the shoes I buy have to have longevity and versatility. My forever rotation is always classic: simple wardrobe staples like
AF1s
or
AirMax 95s
. I also wear triple-black
Nike Vapormaxes
for a sportier look, and in warmer weather I switch out to No. 6 lace-up heels. I pretty much stay loyal to those styles."
What is the one item you typically splurge on?
"Accessories of any kind—belts, hats, jewelry, vests. If I splurge, I justify it by buying from brands I believe in. The last splurge item I bought was this crotched Grateful Dead belt from Noah."
What stores/online retailers do you frequent?
"Reformation is one of my favorite destinations. I love the spirit of their brand and am so impressed by how environmentally conscious they are. I wear their pants almost exclusively and love their dresses for summer. Cotton Citizen is also a favorite. They're a perfect brand for me to shop for because they offer classic cuts with a range of expression. Scarr's Pizza for
T-Shirts
(amazing fit), and you can get a vegan kale Caesar while you're there."
Would you say you are a compulsive shopper, or you take a few days to think about an item?
"I'm compulsive in that I'm really picky on what I buy. So if I see something I like that fits within the parameters of my wardrobe, I know I have to get it right then and there. It surprises people how quickly I make purchase decisions, but when you know, you know."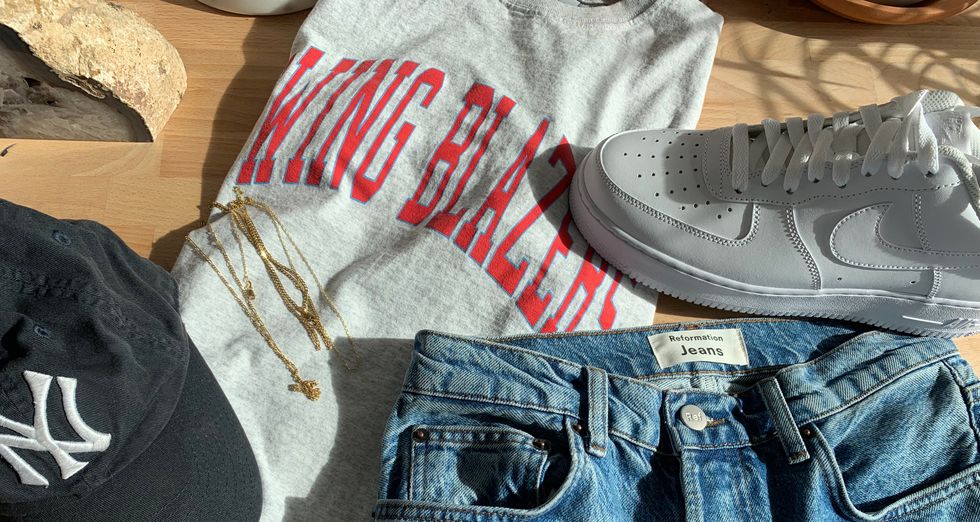 Photo: Courtesy of Jessica Washick
If you could only keep three pieces in your closet, what would they be?
"Reformation Jeans, Carhartt WIP x Patta tie-dye vest, and
AF1s
."
If we asked your friends to describe a go-to Jessica outfit, what would they say?
"They'd unanimously say a Calvin Klein shirt and jeans with either 3X White Air Max 95s or AF1s."
Cash or credit?
"Credit—but only when you have the funds."
Try on, or hope for the best?
"Pants have to be tried on. Hope for the best on everything else."
One big shopping spree, or multiple trips out?
"Always just organically browsing."
6 Items Jessica Washick currently has in her shopping cart:
Equihua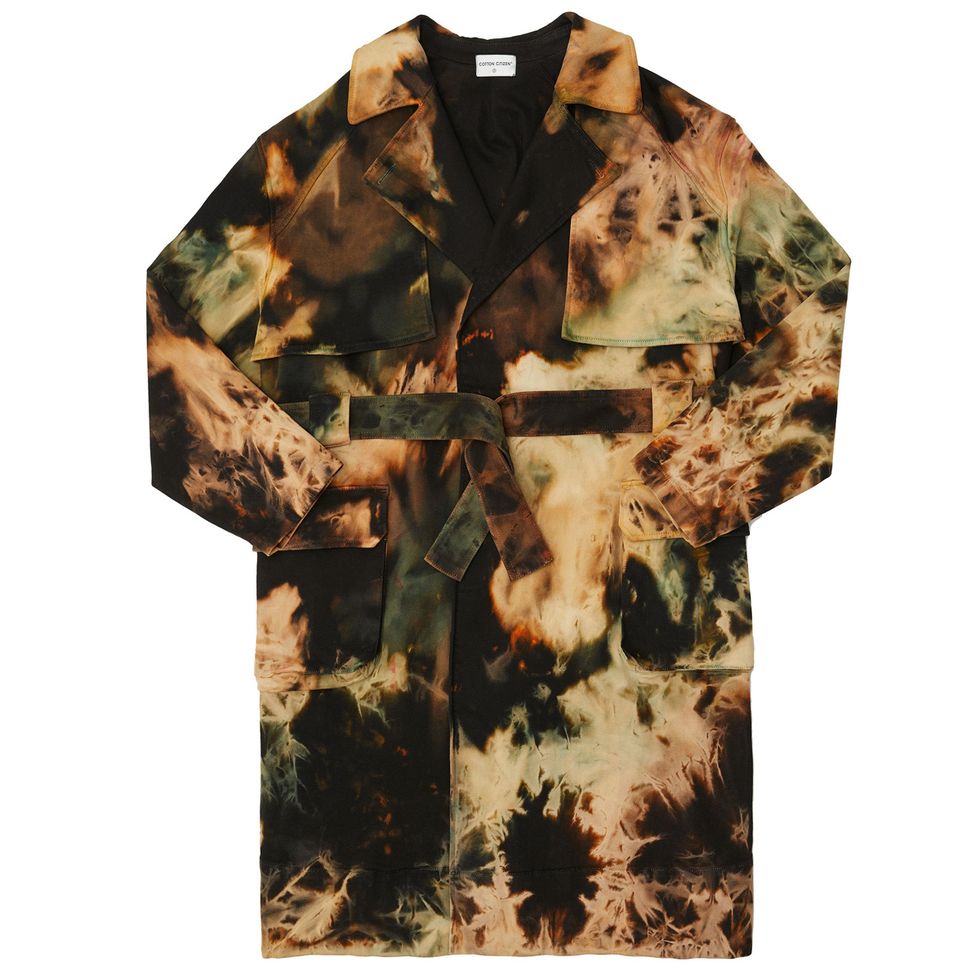 Cotton Citizen
Cotton Citizen
Reformation
BiJules
Camp Collection