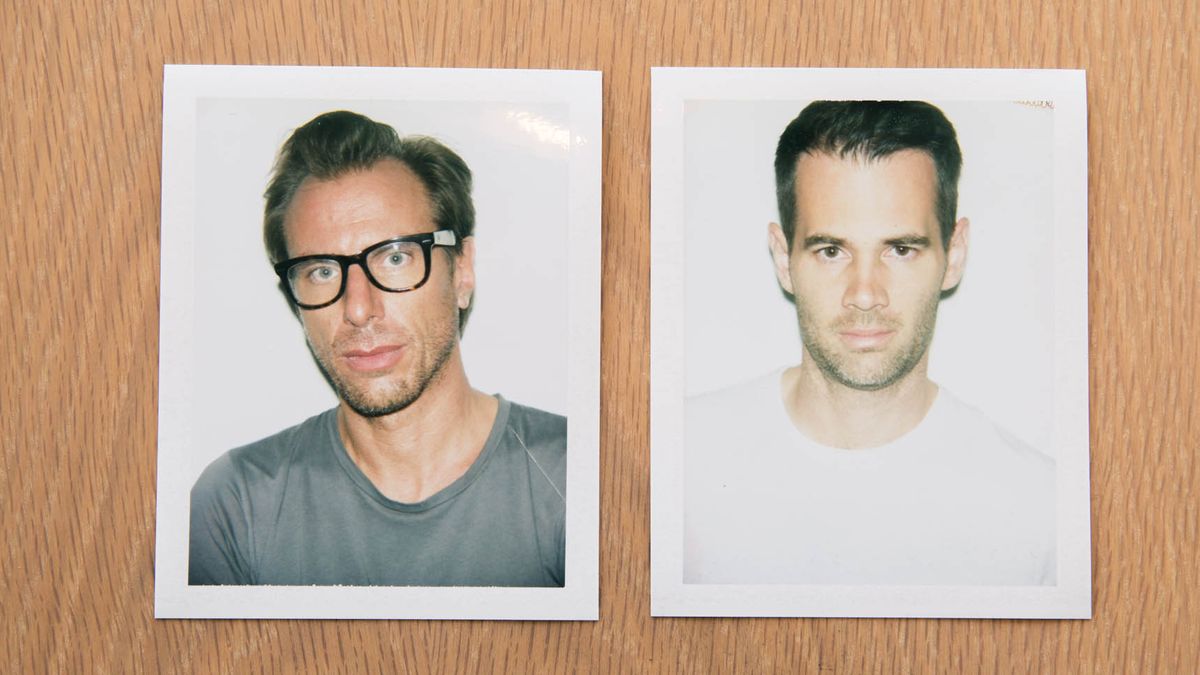 Living
Listen to the full conversation here.
Welcome to Checking In With, a podcast featuring conversations with Coveteur co-founders Jake Rosenberg and Stephanie Mark and their most inspiring peers. This week we're giving Frame founders Erik Torstensson and Jens Grede a ring to see what's currently happening in their world. Listen to our podcast to hear Torstensson and Grede tell it in their own words, and tune in regularly for interviews with the people who influence us the most.
Frame
founders
Erik Torstensson and Jens Grede
met while working at
Wallpaper
over 20 years ago. After partnering together to start a creative agency, they launched Frame in 2012 and began an odyssey toward creating the perfect jeans (again and again). In the beginning, the duo's goal was to create an ideal pair of blue skinny jeans, but a lot has happened in the last eight years—including the strange world we find ourselves in today.
For our latest podcast, we spoke with the fashion gurus from opposite sides of the world about how they're managing their business—and life in general—right now. They acknowledged that retail and brands are hurting, and many are going into survival mode, but they're looking forward to the part when that mindset begins to shift and they can go back to focusing on new ideas. In the meantime, they're getting inventive, referencing the Swedish phrase "to make soup out of a nail," or to get creative with nothing and make something great.
We chatted with the lifestyle experts about the new world of marketing that quarantine has created, how to manage a team in such a confusing time, and how to keep to a schedule and remain accountable while working from home. Listen to the full conversation below. 
---