60 Seconds
Chatting work, friendship, and fashion with the Queen of Hip-Hop Soul and personal photographer Robert Ector.
Tim Buol
Tim Buol
Singer. Actress. The world's foremost purveyor of thigh-high boots.
Mary J. Blige
has earned acclaim for all since the release of her seminal debut album, 
What's the 411?
, in 1992. And over the years, the Queen of Hip-Hop Soul has also garnered much attention for her bold, boundary-pushing sense of style. There was the now-iconic head-to-toe leopard-print ensemble at the 1996 Grammy Awards, a red crocodile jacket worn open on the
No More Drama
album cover, and many, many fur coats, often accessorized with Gucci belts, CHANEL bags, and designer stiletto booties. 
---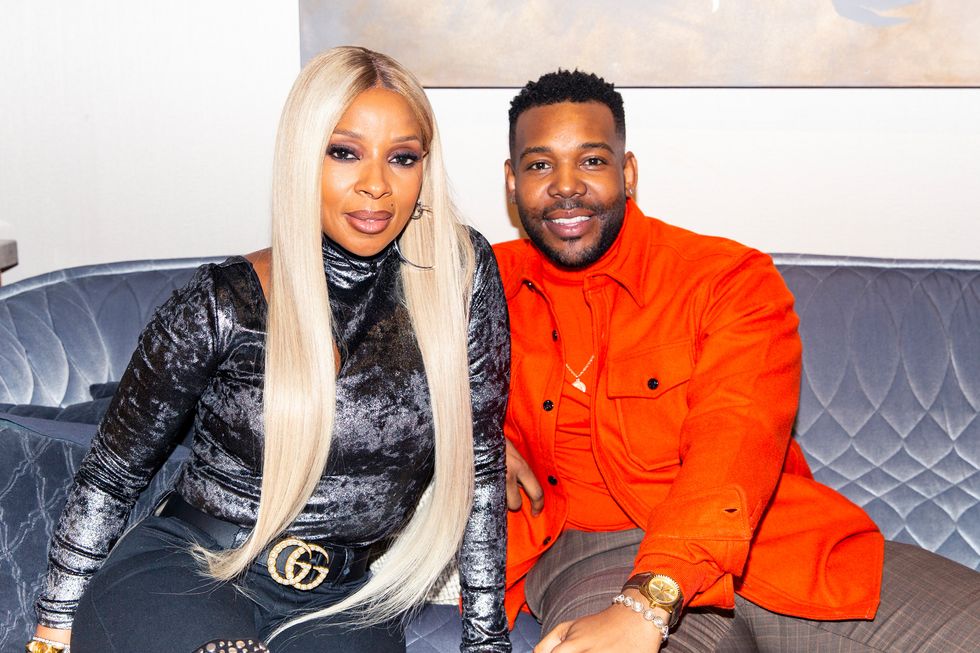 In recent years, the man behind photos of
Blige
in her noteworthy looks has been personal photographer
Robert Ector
. Though Ector has traveled the world shooting shows for the likes of Fendi and Versace, he's long been drawn to where he finds the most inspiring style—the city streets of New York, London, Paris, Milan, and the places in between. Such is the crux of his newly released art book
Details
, featuring photos of fashion luminaries such as Anna Wintour, Edward Enninful, and Carine Roitfeld, with a foreword by Blige.
Just before Blige and Ector feted the book release with a signing at Saks Fifth Avenue in NYC, we stole a few minutes with the two to talk work, friendship, and, of course, fashion. Watch above!
Want more stories like this?
60 Seconds with Taraji P. Henson
60 Seconds with Elisabeth Moss
60 Seconds with Sean Paul